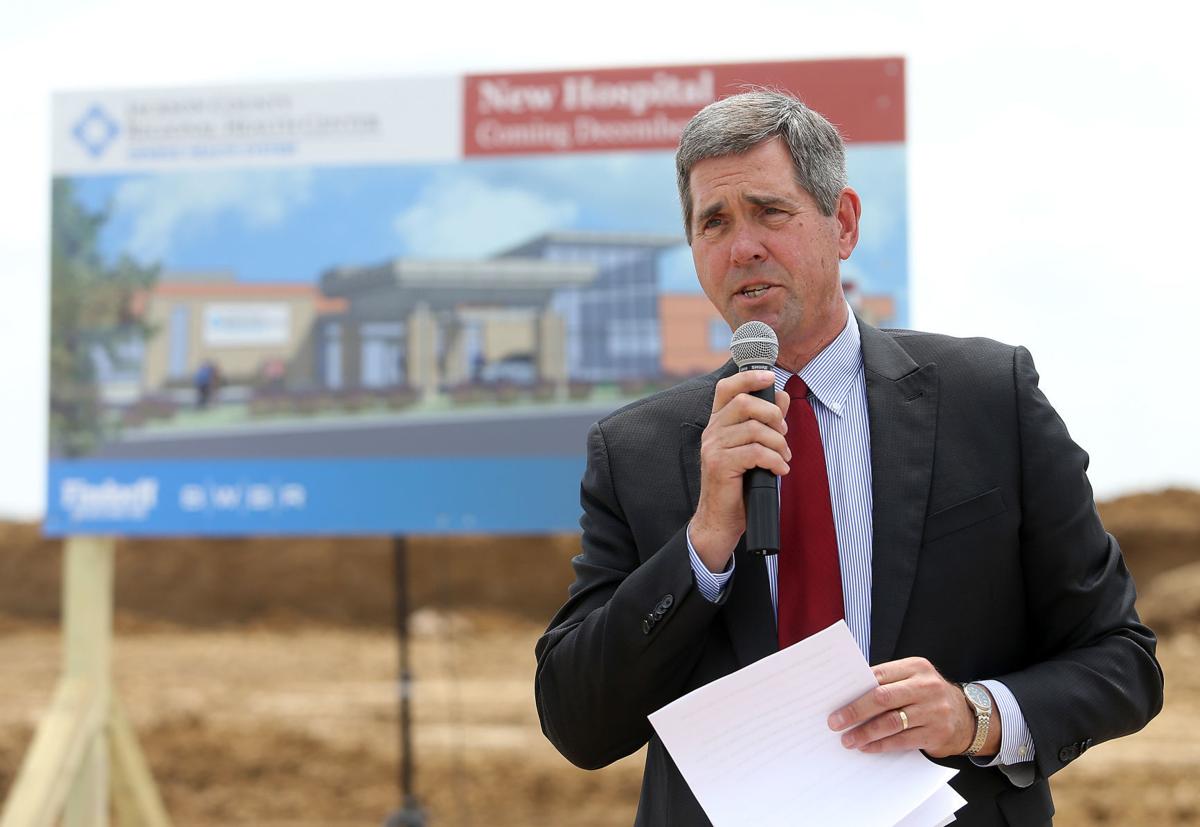 Community and health care leaders gathered in Maquoketa on Tuesday for a groundbreaking ceremony for the new Jackson County Regional Health Center. 
The 13-bed, $36.8 million center is expected to be finished in December 2020.
Attendees Tuesday included leaders from Jackson County and Maquoketa, administration from the health center, staff and members of Genesis Health System and Maquoketa community members. 
At the groundbreaking ceremony, Chair of the Jackson County Regional Health Center Board of Trustees Kevin Burns reflected on the history and beginnings of the Regional Health Center, first opened in 1950.
"Seventy-three years ago, in 1946, a passionate group of Jackson County citizens set out to create a new vision in the area, motivated by their mission to better serve the health needs of the region," Burns said, adding that they researched and visited other Iowa counties to see how they had completed their hospitals. 
With that information, the health center began a "community-wide" collaboration to achieve their vision, Burns said. A Board of Trustees was established, fundraisers were launched to supplement federal monies, bonds were issued and the hospital opened on May 16, 1950.
"In looking back on those efforts, I'm struck by what can be accomplished when a community comes together to create something better than we currently have," Burns said, adding their mission hasn't changed but the delivery of health care has. "And so has our vision on how we fulfill that mission."
The mission today, Burns said, is to use facilities and technology to provide an "outstanding" patient experience, create a design for efficient use of resources and reflect the needs of patients today and tomorrow. 
President of Jackson County Regional Health Center Curt Coleman said support for the project has been "overwhelming," not only Tuesday but over the past few years.
"There is an old adage that it takes a village to raise a child. Well, if it takes a village to raise a child, it takes a whole region to raise a hospital," Coleman said, recognizing those who assisted with the project. "All of you here have touched this project in some way." 
Among those credited were the Regional Health Center Board of Trustees, deceased members Leighton Hepker and John Cressey, members of the executive team, architect BWBR Architects, construction manager Findorff Construction and Genesis Health System, which manages the staff and center. The center is county-owned.
"It's awesome," Genesis Health System President and CEO Doug Cropper said after the groundbreaking. "It's a facility that's 70 years old and cares for a very important community, and just to be able to build something that meets the community need. Just like Curt Coleman said, it takes a village, and it's just exciting." 
Maquoketa celebrates groundbreaking of new Jackson County Regional Health Center
061919-qct-qca-genesiscenter-001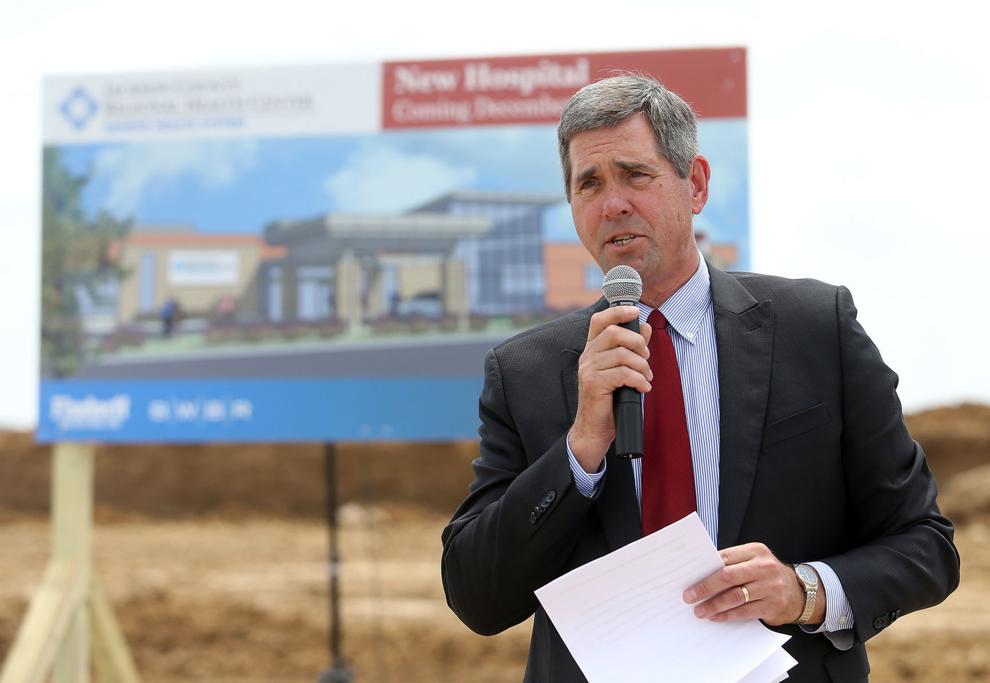 061919-qct-qca-genesiscenter-005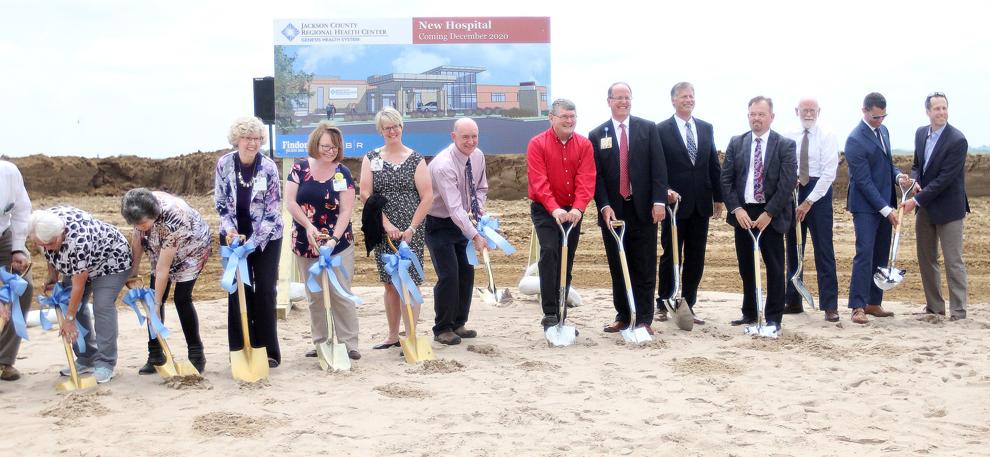 061919-qct-qca-genesiscenter-006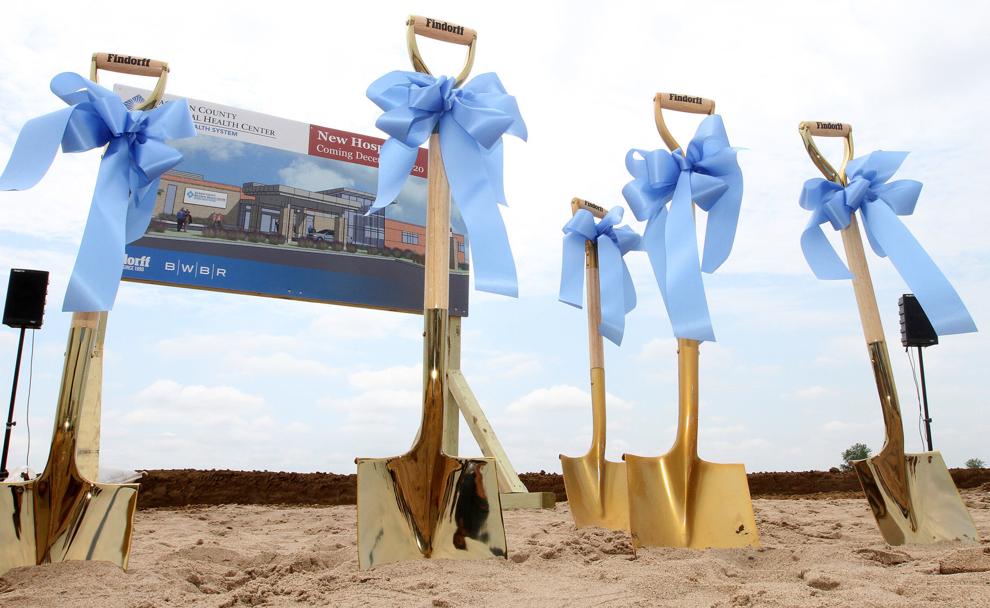 061919-qct-qca-genesiscenter-007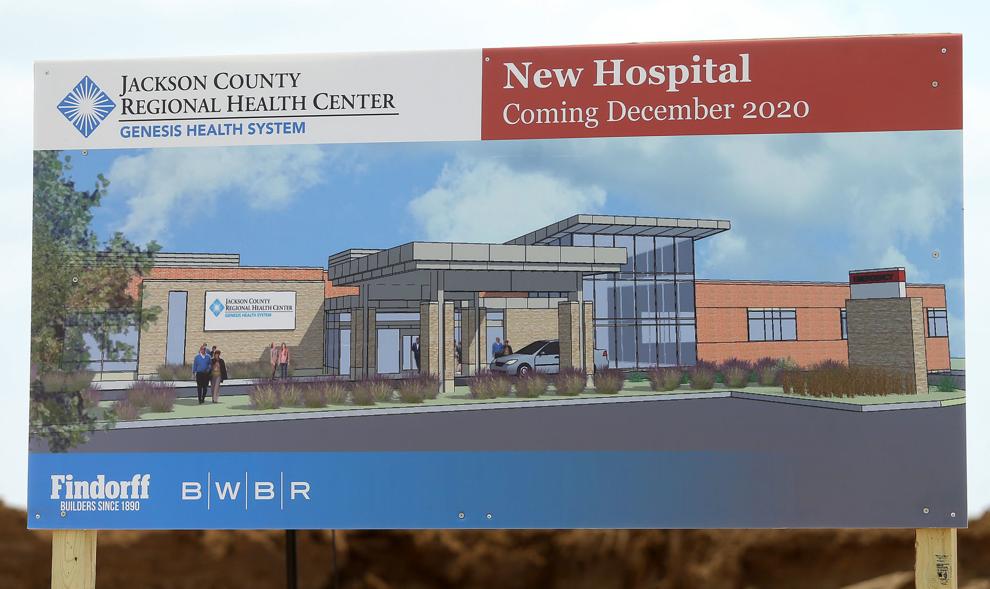 061919-qct-qca-genesiscenter-002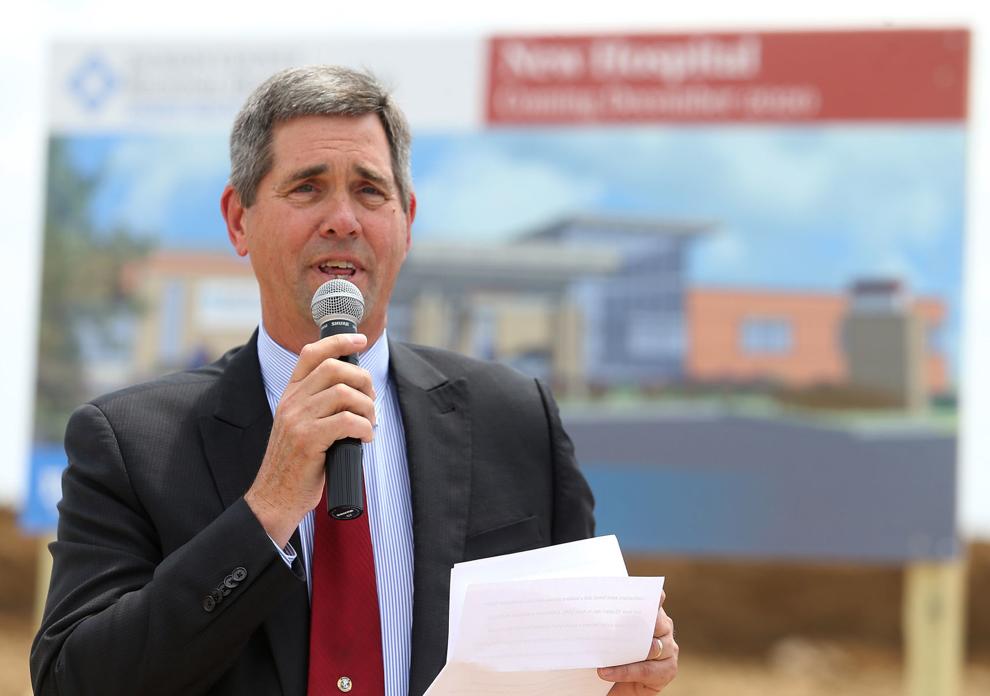 061919-qct-qca-genesiscenter-003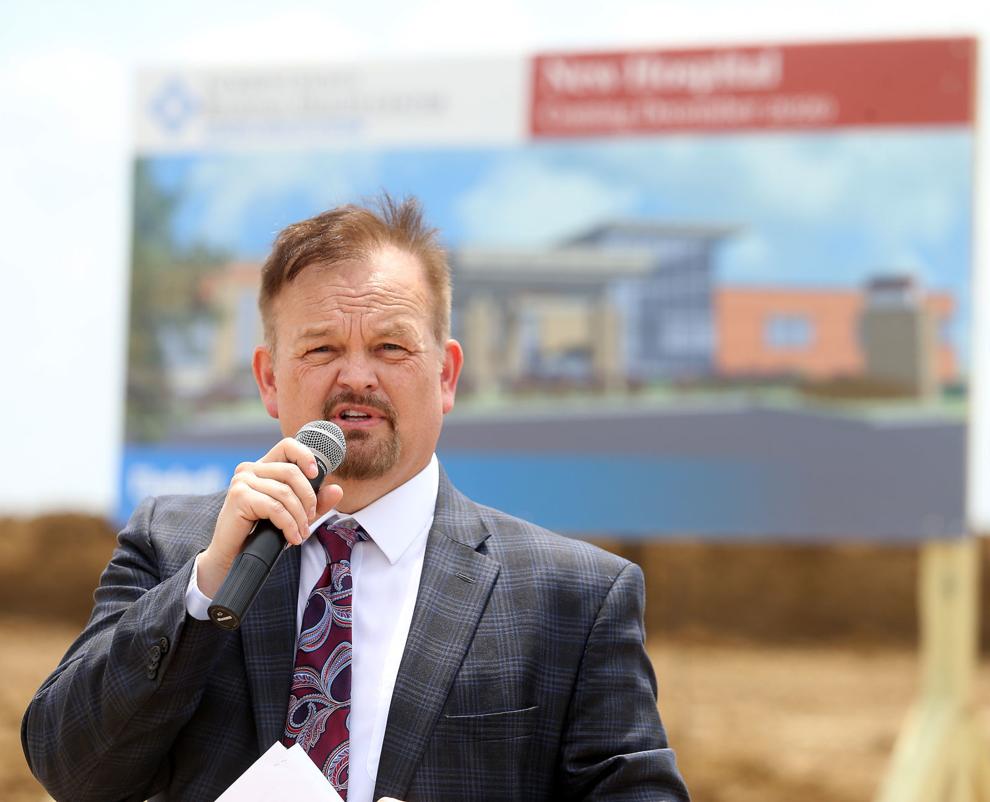 061919-qct-qca-genesiscenter-004