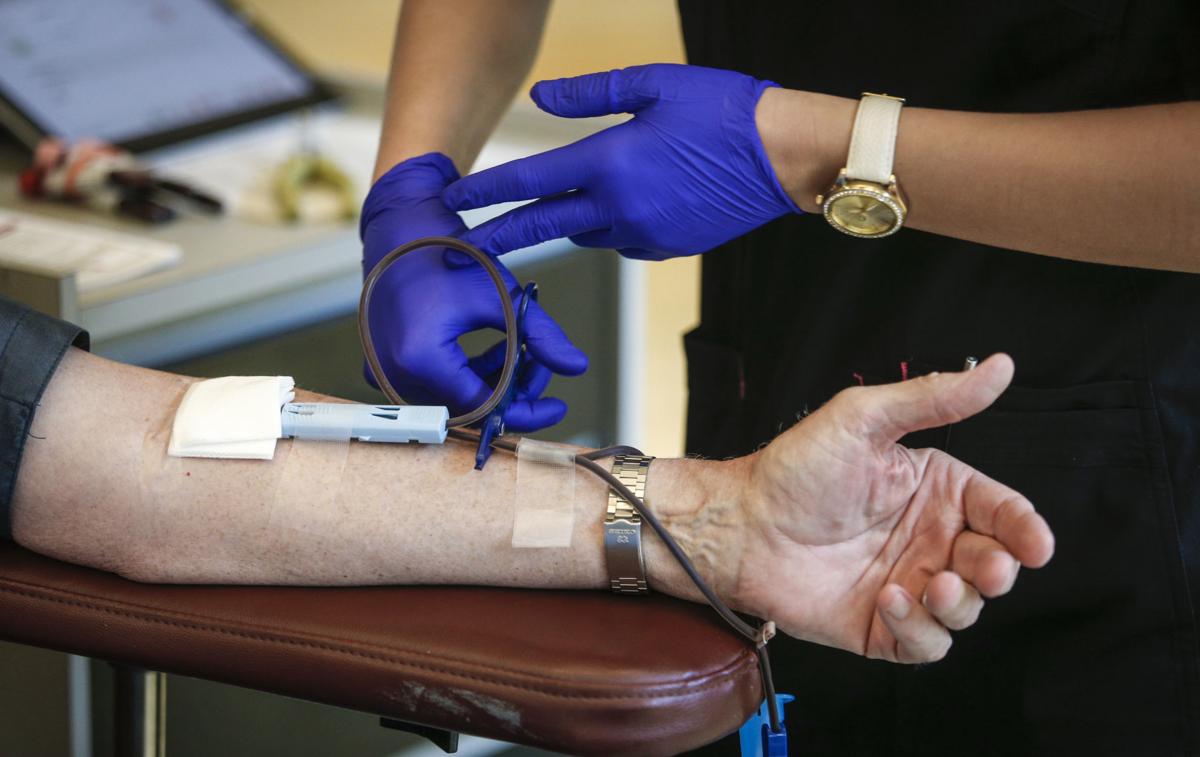 The holiday season and winter weather is closing in, both of which have a big impact on blood donation.
The center must collect around 3,600 units of red blood cells a week, said Amanda Hess, Mississippi Valley Regional Blood Center director of donor relations.
Without blood drives on Thanksgiving, that drops to about 3,200; Christmas and New Year's can see only about 2,000 to 2,100 units.
Each blood drive brings in around 20 units. Red blood cells need to be used within 42 days, while platelets must be used within five days, so it is importantl to keep up the supply.
"We have to kind of make up for that the rest of the days of the week. So it's always a critical time for us," Hess said.
The center, based in Davenport, provides blood products and services to over 110 hospitals throughout Illinois, Iowa, Missouri and Wisconsin.
You have free articles remaining.
To get people out to donate, the center uses special promotions as an extra reward, Hess said. For example, donors through December 15 will receive a coupon for a "Holiday Cheer" long sleeve T-shirt.
"Thanksgiving is such a great holiday because people are mindful of what to be grateful for, so it's a good connection," Hess said. 
The blood center is constantly shifting product through its hubs and to hospitals to ensure each has what it needs.
"So let's say a hospital has a certain amount of O negative on their shelves that they don't necessarily need all of them," Hess said. "They can take some from another hub or hospital and take it to another hub or hospital that will use it tomorrow." 
Hess says ultimately, they're grateful volunteers give.
"Blood transfusions would not be possible without volunteers, so it's really amazing especially during this season of giving that they're willing to step up, take an hour of their time, donate blood," Hess said.