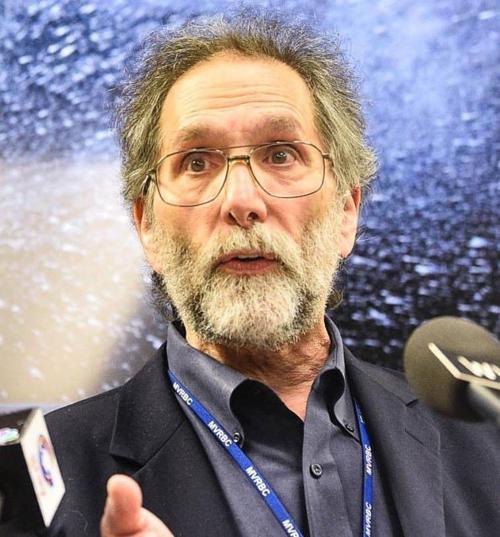 Confirmed cases of COVID-19 are increasing in the Quad-Cities — especially among people under 30 — and it's largely because people are lax about social distancing, wearing masks and following other health guidelines, health officials said Wednesday.
"There is an increase in reported positive test results and one thing is clear — we are seeing substantially more of these cases in young adults," Dr. Louis Katz, an infectious disease specialist and medical director at the Scott County Health Department, said during a health department briefing. "It is the combined effects of reopening and an unwillingness to practice mitigation efforts."
Rock Island County has reported 37 new confirmed cases since Sunday. Scott County has reported 35.
"Up until recently, most younger people who tested positive were front-line, essential workers," Nita Ludwig, director of the Rock Island County Health Department said. "Recently, our contact tracing has revealed no such connection."
Amy Thoreson, deputy director of the Scott County Health Department, said early June saw two to four cases reported daily, and in the last week, that has increased to eight or more, with the last four days in double-digits.
"Future activities such as school resuming and the ability to visit family in nursing homes depends on keeping the level of community spread low," Thoreson said. 
Katz said people are not following health officials' advice because of the "abject absence of proper behavior from the highest levels of government."
"If state and national government does not model proper behavior, (health officials') message is lost," he said.
Katz said health officials are watching to see what comes next. It took seven to 14 days after reopening to see an increase in cases, he said, and in the next seven to 10 days there could be an increase in hospitalizations, and seven to 10 days after that, an increase in severity of cases.
Severe cases require ICU beds and may need to be ventilated, which increases the chance of death.
"We are telling health systems to be prepared to be ready for a surge," Katz said.
He said doctors are learning "tricks of the trade" to push death rates down. That includes the use of steroid medications, the patient's body position while ventilated and other measures.
Also during the briefing:
Ludwig announced a community-based COVID-19 drive-thru testing site for Illinois residents at the QCCA Expo Center, 2621 4th Ave., Rock Island. It will be open 8:30 a.m. to 4:30 p.m., Monday, June 29, through Friday, July 10. There is no testing on July 4. The testing is for any Illinois resident, regardless of symptoms. No appointment or doctor referral is needed, but photo identification is required, and the wait time may be lengthy. Testing is available at no cost to the individual, but those with medical insurance may be asked to provide their insurance card.
The Scott County TestIowa site at NorthPark Mall in Davenport remains open for Iowa residents. To be tested, log onto www.TestIowa.gov, complete an assessment and schedule an appointment. Walk-ins are not accepted.
Health officials reiterated their guidelines: Stay home as much as possible and especially when ill; wear a face covering when you are away from home; Keep at least 6 feet between you and anyone else; wash your hands frequently with soap and water for at least 20 seconds or use hand sanitizer; cover coughs and sneezes with a tissue or into your elbow.
Concerned about COVID-19?
Sign up now to get the most recent coronavirus headlines and other important local and national news sent to your email inbox daily.