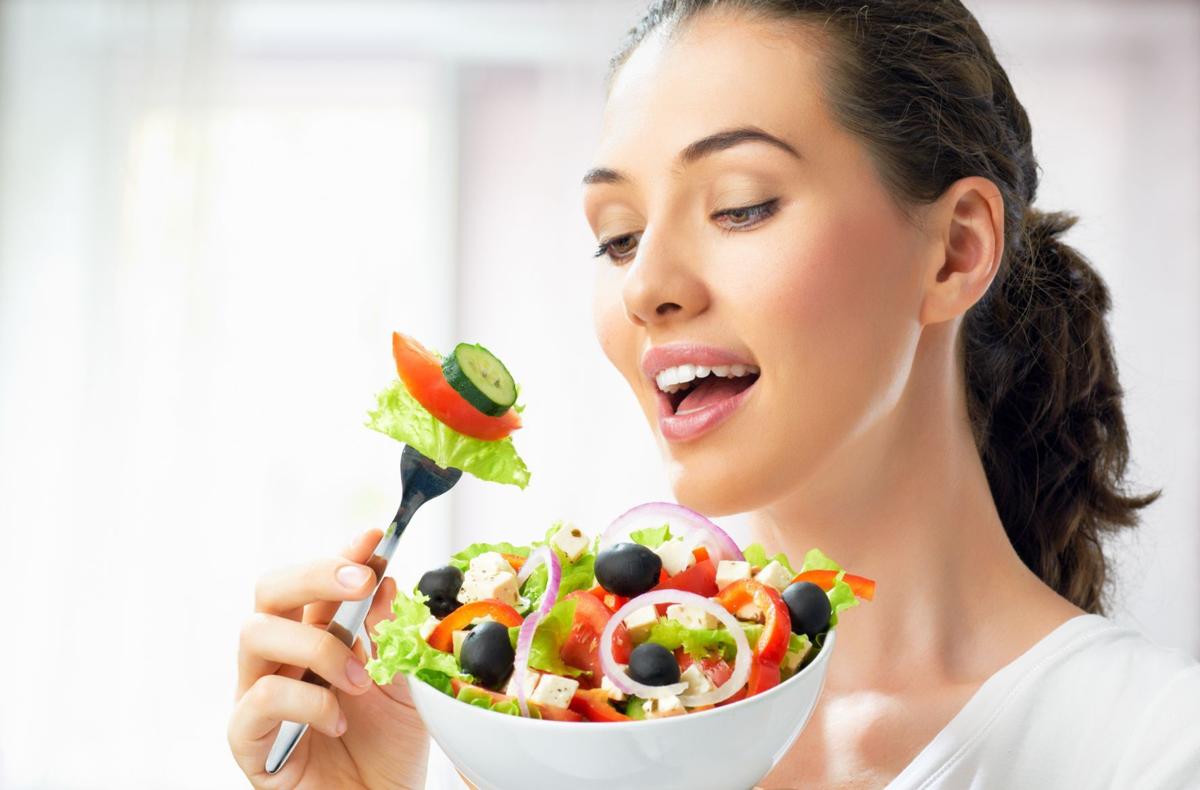 Now is the time of year when many are following through on their New Year's resolutions to get healthy. But many don't have the support to maintain that motivation all year long. Here are some easy tips to help you make healthy choices and turn your resolution into a lifestyle.
• Personalize your goals: Figure out what motivates you. Choose habits that get you excited about what you should focus on.
• Get educated: Learn about what ingredients are in your foods and how they affect your body. Knowledge can make you want to change for good. Change what you can and learn to let go of things you can't change.
• Stop shaming "bad" food choices: Try to maintain a healthy relationship with food. Don't focus on good vs. bad food. Try to let go of the idea of banned food. When we do this, we open ourselves up to a much healthier relationship with what we eat. This means that we are less likely to feel the urge to binge, sneak, or avoid certain foods.
You have free articles remaining.
• 80/20 rule: Don't focus on perfection. Being healthy is not and all or nothing viewpoint. A good rule is to choose healthy options 80 percent of your week and eat whatever you want 20 percent of your week. Eventually, this practice will lead to a 90/10 rule without even thinking about it.
• Have someone to hold you accountable: Initial changes in food choices can be extremely difficult. Schedule periodic check-ins with a close friend, family member, or find a Wellness coach to assist in your transition. Having someone to check-in with will help hold you a little more accountable to yourself.
• Let go of the "diet" mentality: Eating healthy is not a diet. It's a lifestyle. You are more likely to stick with something if you gradually get used to it as a lifestyle. Incorporate fruits and veggies slowly at one meal a day, then two, etc. A healthy lifestyle is not an all or nothing viewpoint.
• Find real food that tastes good to you: Variety is key, but you don't have to like every real food you eat. Just because something is labeled as a super food doesn't mean you will like it. Continue to try new foods and you'll never want to stop.
• Make a plan that fits your lifestyle: Make sure to be realistic with your food choice goals. You don't have to make gourmet meals to be successful in eating healthy. Many times people say they don't like to cook, or don't have the time or can't afford to eat healthy. If you don't have the time but have the money, you can buy quality food that's easy or already prepared. If money is a factor, you'll probably need to invest more time. Keeping your meals simple and healthy will keep you on the right track.
Shannon Nelson is a Wellness Coach for UnityPoint Health - Trinity.