It's a new beginning for senior living in the Quad-Cities, and the massive new senior living campus in Bettendorf is just the start of it.
Set to open in February 2021, The Summit of Bettendorf is the first result of Wellspire, a collaboration between local hospital system Genesis Health and Johnston, Iowa-based WesleyLife, a health and wellness company for seniors. The collaboration was announced in January, and the campus announced in June. The collaboration also includes changes to Genesis properties of Illini Restorative Care and Crosstown Square apartments in Silvis and Westwing Place in DeWitt.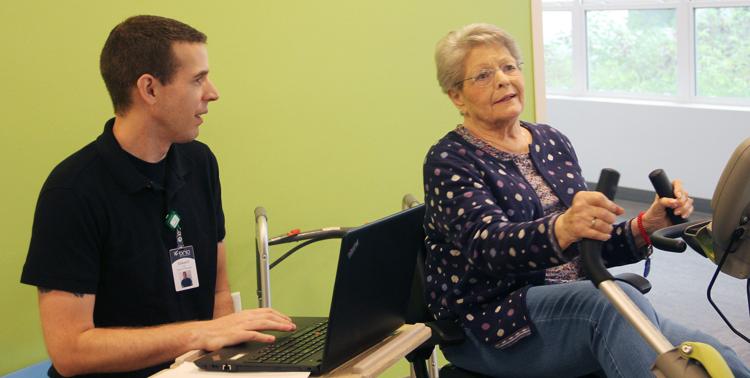 But what is WesleyLife, and why were they interested in coming to the Quad-Cities? To hear CEO Rob Kretzinger tell it, the company was impressed with Genesis and saw a need for senior living here in the Quad-Cities.
"We wanted to partner with an acute care system to better meet the needs of the Medicare population," Kretzinger said Wednesday. 
While Kretzinger said WesleyLife had been interested in expanding in another part of the Midwest, they decided to make Genesis and the Quad-Cities a priority. 
Among the priorities for WesleyLife is helping every part of the community, Kretzinger said. "We serve about 10,000 older adults across the state, 80% of those folks we serve in their homes," he said.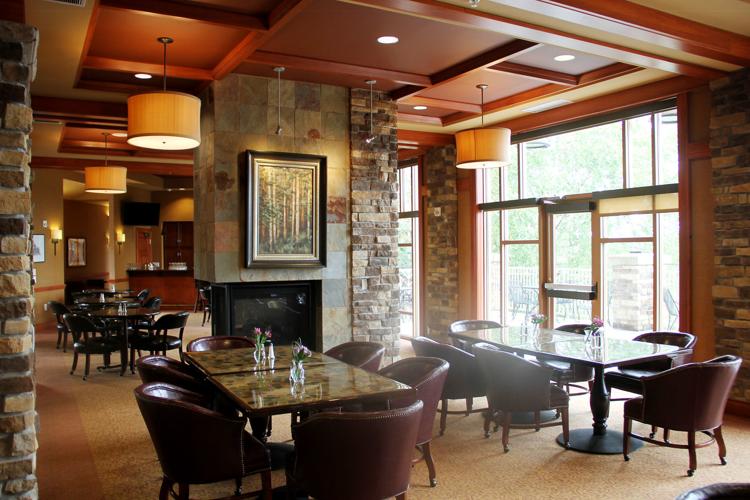 You have free articles remaining.
Food and nutrition are also important to WesleyLife. "We really want to evaluate how those people in that 65-plus age group are accessing good, clean healthy food. It's sometimes food scarcity," Kretzinger said. He noted that Meals on Wheels have had funding cuts and called nutrition a priority of WesleyLife. "Obviously I'm passionate about that, I just think that that's something we're going to look at in the Quad-Cities."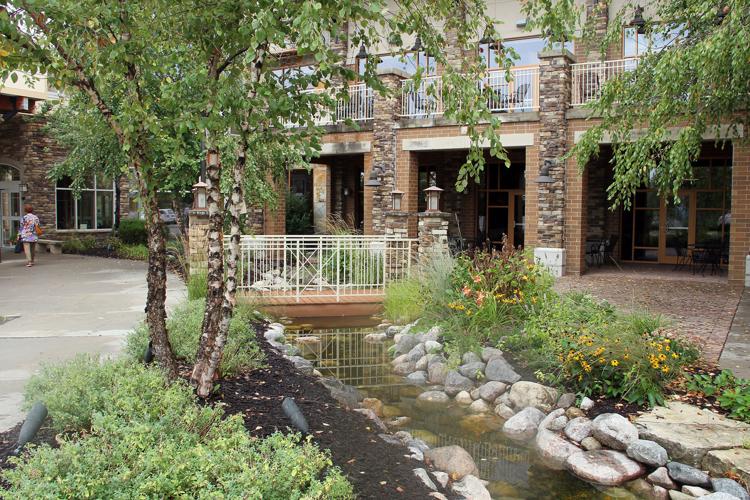 The emphasis on food and wellness was highlighted by Genesis Home Outpatient and Senior Services Executive Director Glen Roebuck as a change to the properties in Silvis and DeWitt. "Running an acute care health system is different than running a community, and they bring a different focus to that, more of a restaurant-style than historically what we've done," he said.
Roebuck also said they were impressed with WesleyLife's focus on wellness. Historically, Genesis has had communities that were dedicated to serving people with multiple or significant chronic medical concerns that require more medical care. "We look forward to that wellness component as well." 
For Genesis, Roebuck said they want to provide residential service and opportunities for older adults before they experience significant health issues. "What we wanted to do is create an environment for wellness and continued living and engagement in the community," he said. "When we looked to potential partners, three or four people came to the surface and, truly, WesleyLife has proved to be a step above. Their focus and investments in wellness and people continuing to be actively engaged are just radically different... We're very excited about that." 
The Summit of Bettendorf is set to have more than 100 independent living apartments, 16 assisted-living and 16 assisted-living memory support units, 20 short-term rehabilitation suites and 20 health care suites. Roebuck said that three-level approach is something that's rare in the Quad-Cities. "There will never be a situation where someone has to move out because they need a higher level of care. They will always have that opportunity on our campus," he said.
As of now, only Ridgecrest Village in Davenport and Friendship Manor in Rock Island have all three levels of care.
At other WesleyLife facilities, including Brio and Edgewater, resident feedback has been positive. 
"They offer just about anything you're looking for," Dora Brubaker, a Brio resident and former Bettendorf resident, said of the facility.
"It's very nice, very friendly," Edgewater resident Dave Freiermuth said.