If you've ever visited France or Italy — absorbing the colors, the architecture, the flowers, the "look" — you may sense some of that while visiting the home of David and Wynne Schafer of Davenport.
When Wynne designed their home in 1996, she wanted it to reflect her and her husband's travels to those countries that they enjoyed so much. She wanted to merge that feeling into their daily lives.
She also made a conscious decision to incorporate circles, squares, triangles and rectangles — inside and out — to visually tie the home together and to give it architectural panache.
Another consideration was universal design, or building the home so that it would accommodate someone in a wheelchair — no steps to reach the first floor, wide doorways, sufficient "turnaround" space within rooms and countertops and kitchen appliances at accommodating heights.
"It's been a real plus for us," she said of the universal design.
None of these ideas came to her out of the blue.
Wynne graduated from Iowa State University, Ames, with a degree in interior design, and taught design history at Scott Community College for 33 years that included leading trips to Europe.
She attributes her interest in those areas to her mom, whom she describes as "very creative."
"She upholstered, made drapes, made clothes and redecorated our living room three or four times during my childhood.
Wynne was active in 4-H and took a trip to the Chicago Merchandise Mart in 1966 when she was a teenager. There she had an opportunity to "talk to really high up people" in the design world and view high-end showrooms with classic interior design furnishings, including Danish Modern which was coming into its own.
In designing their home, she drew from these experiences as well as contemporary looks in magazines and a desire for light and open space. Collaborating with architect Scott Bengfort on details, the result was a progressive, open floor plan that stands the test of time.
A tour
Step into the foyer and ahead is a great room with a soaring, 18-foot ceiling and a wall of windows that allows you to see through the house into the expansive backyard.
"I wanted that transparency, to see to the back," Wynne said. "This way the house really does relate to the yard."
To your left is a dining room with bright blue faux-painted walls that feel like suede and, through the great room and to the left again, is the open kitchen with sitting room. Here you'll find maple cabinets, stainless steel appliances and solid-surface Corian countertops.
Through the great room and to your right is a bar area for entertaining and the master suite.
Upstairs are two additional bedrooms and a jack-and-jill bath.
Details
Tucked in throughout are thoughtful details, as Wynne made every surface, every aspect, of their home special in some way.
Ceilings could be just ceilings, but in this home each one has a special treatment.
Lighting — a lot of thought went into this. In the great room, for example, not only is there a wall of windows for natural light, but fixtures that cast light towards the ceiling in a warm glow.
The other side of the great room is dominated by a staircase to the second floor, the balustrade custom-made by Boyler's Ornamental Iron, Bettendorf, incorporating circles, squares and triangles.
And each end of the room has a matching fireplace with circles, squares and triangles, echoing the balustrade.
Throughout the home there is original artwork, dozens of thriving plants and lots of color. Furniture includes several Eames chairs, Eames being the husband-and-wife industrial design team of Charles and Ray whose work contributed to the development of modern architecture and furniture in the 20th century.
The yard, too, is a feast for the eyes. The front is a formal design, while the back contains a dozen flower and vegetable beds and trees that include everything from tri-color and copper beeches to concolor and white firs.
Visiting the Schafers might be the next best thing to a trip to Europe.
060219-qct-qca-wynne-21.jpg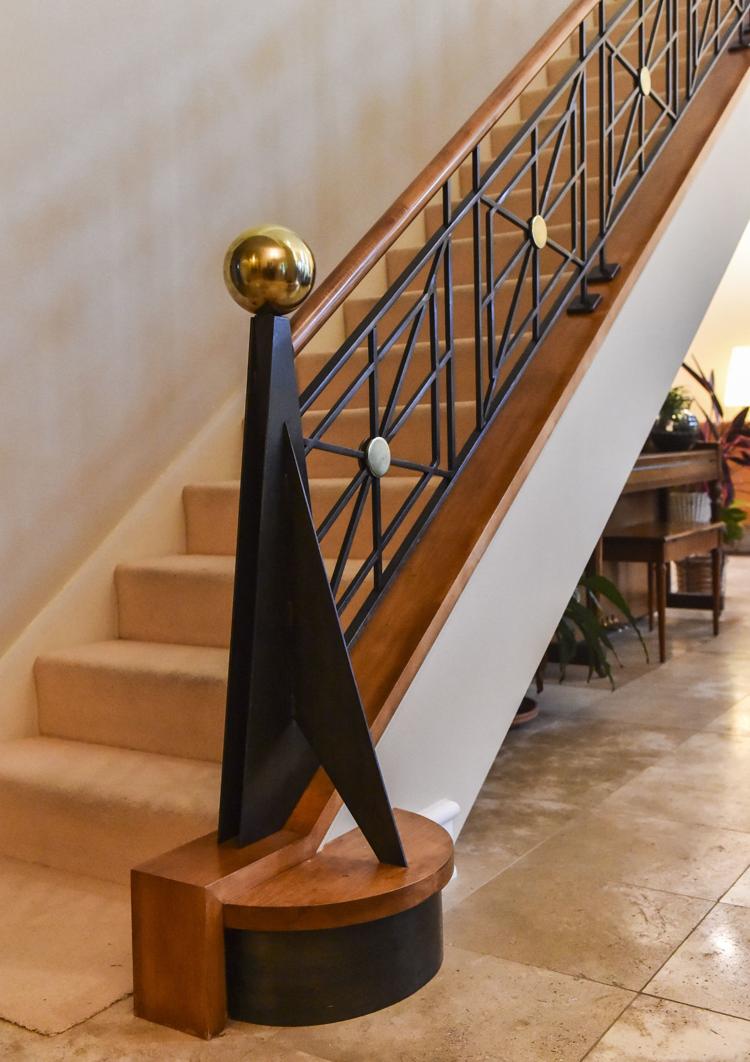 060219-qct-qca-wynne-16.jpg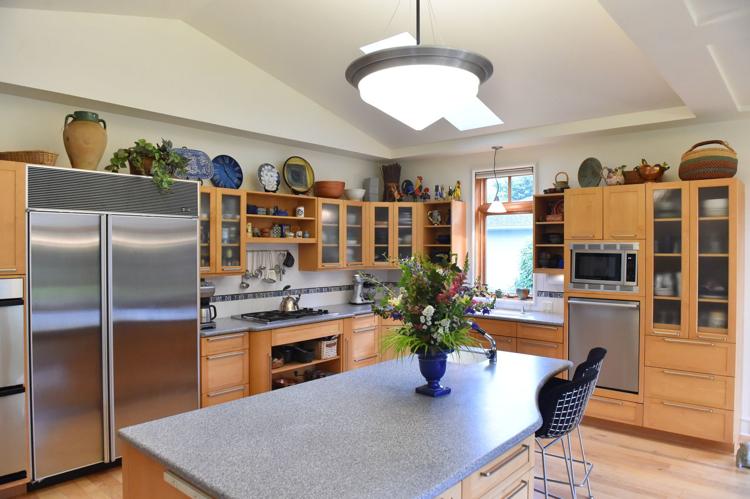 060219-qct-qca-wynne-19.jpg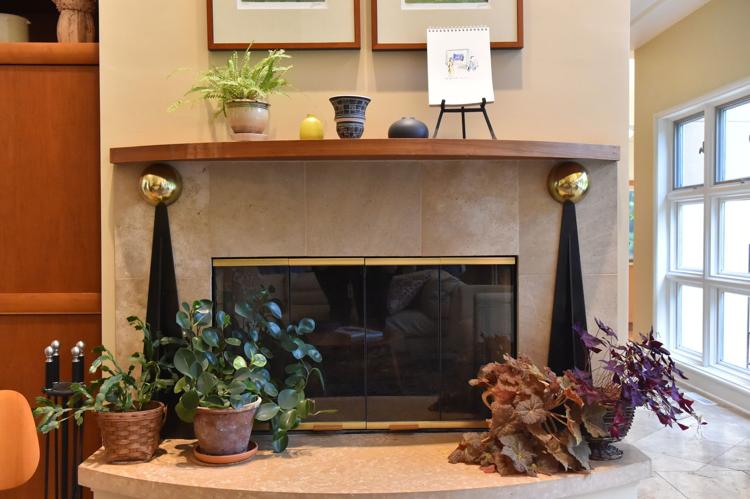 060219-qct-qca-wynne-25.jpg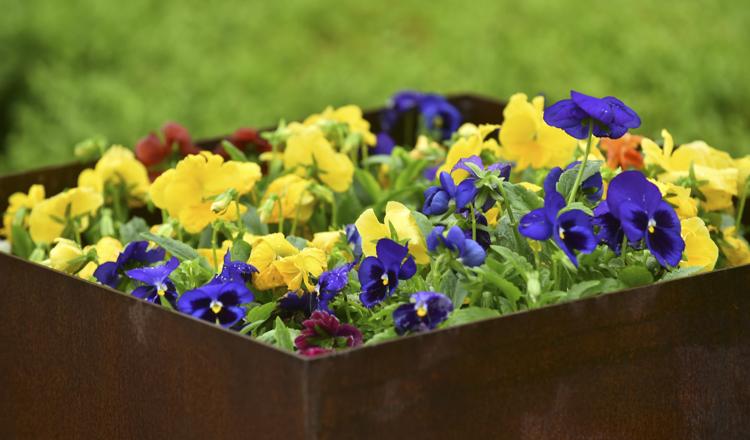 060219-qct-qca-wynne-22.jpg
060219-qct-qca-wynne-23.jpg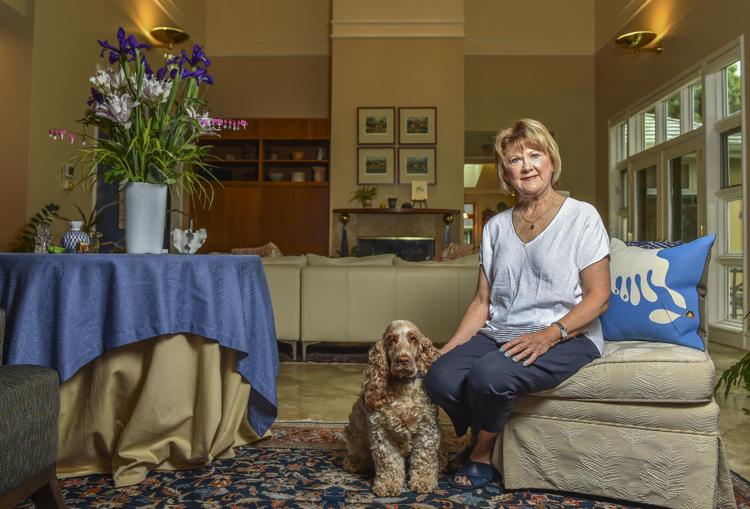 060219-qct-qca-wynne-12.jpg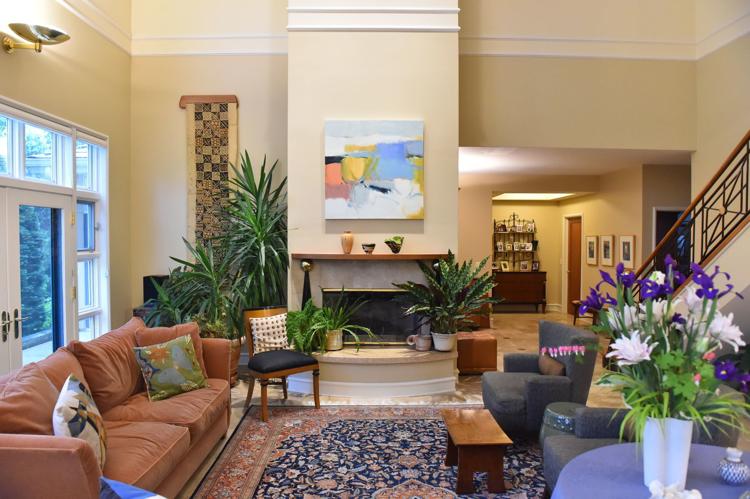 060219-qct-qca-wynne-15.jpg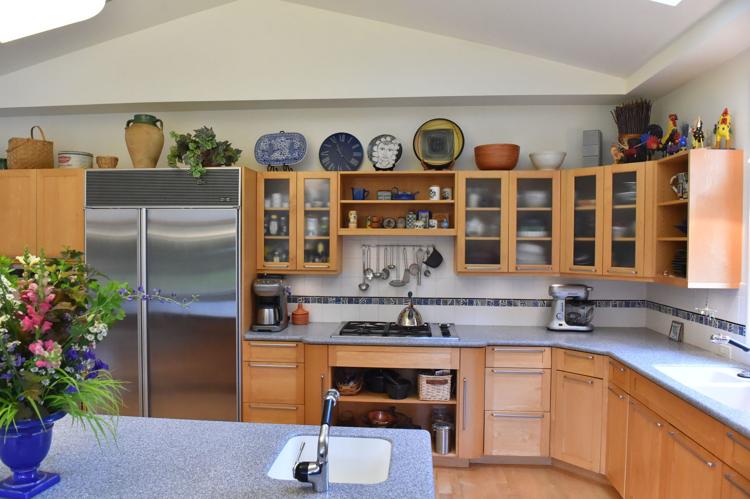 060219-qct-qca-wynne-18.jpg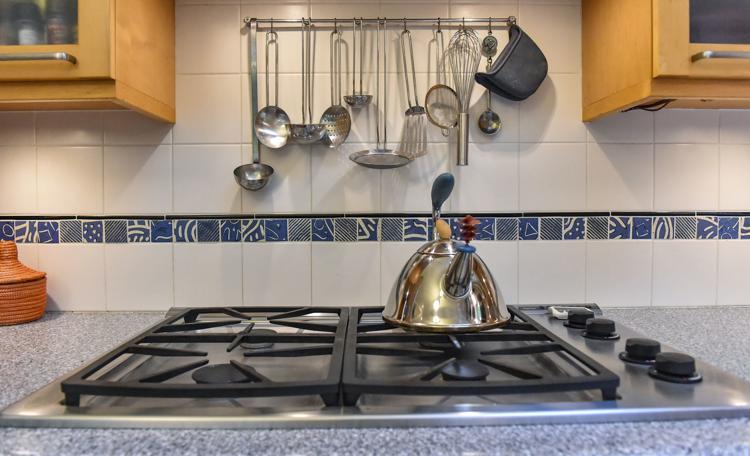 060219-qct-qca-wynne-20.jpg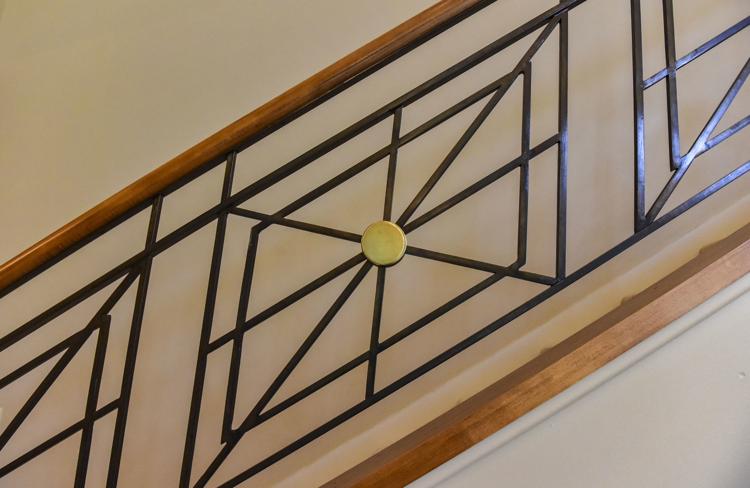 060219-qct-qca-wynne-26.jpg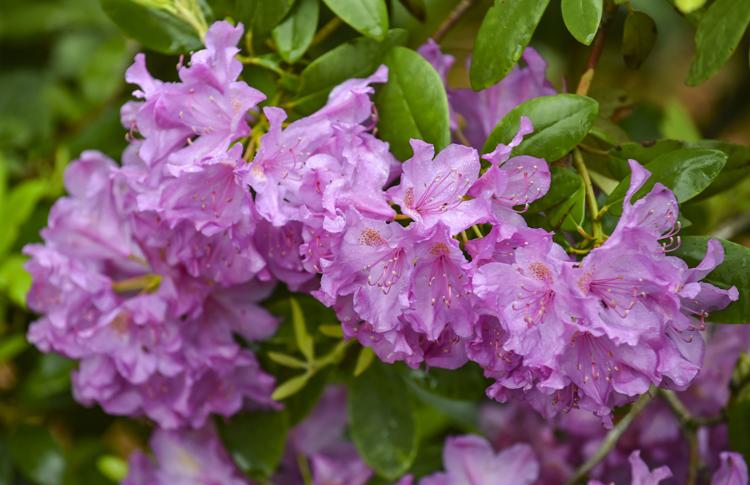 060219-qct-qca-wynne-17.jpg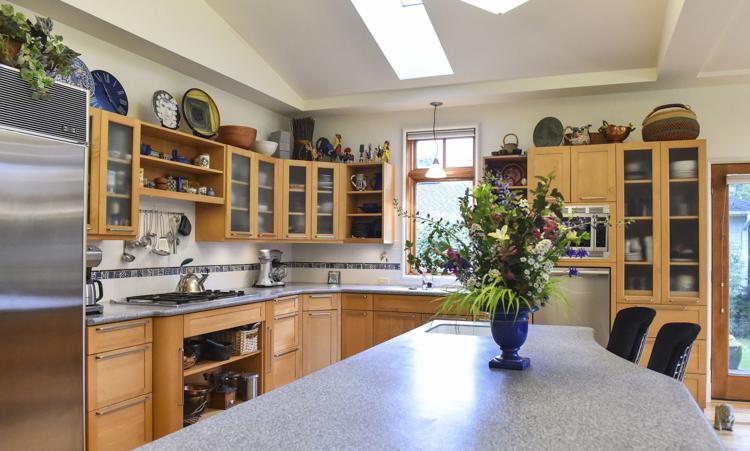 060219-qct-qca-wynne-24.jpg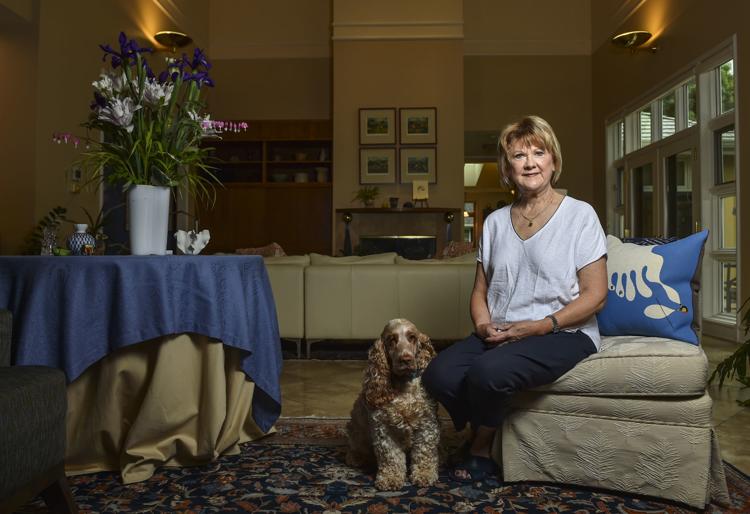 060219-qct-qca-wynne-27.jpg
060219-qct-qca-wynne-02.jpg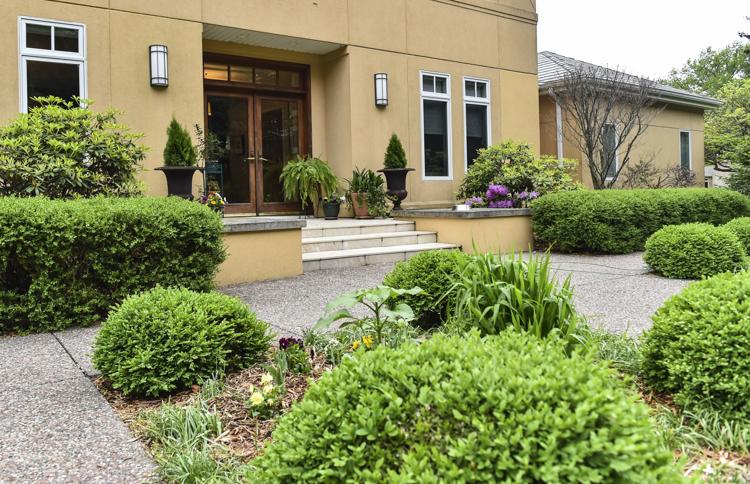 060219-qct-qca-wynne-05.jpg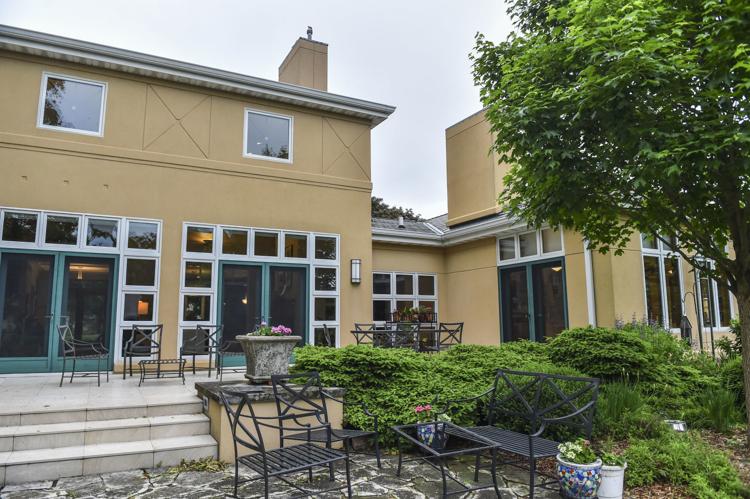 060219-qct-qca-wynne-07.jpg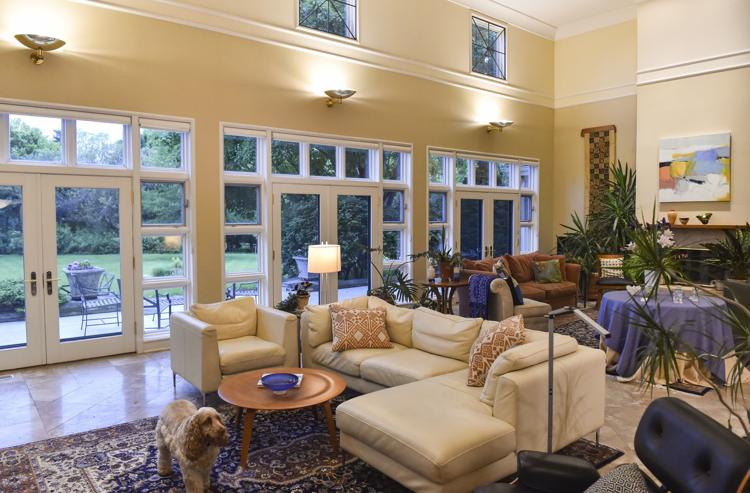 060219-qct-qca-wynne-06.jpg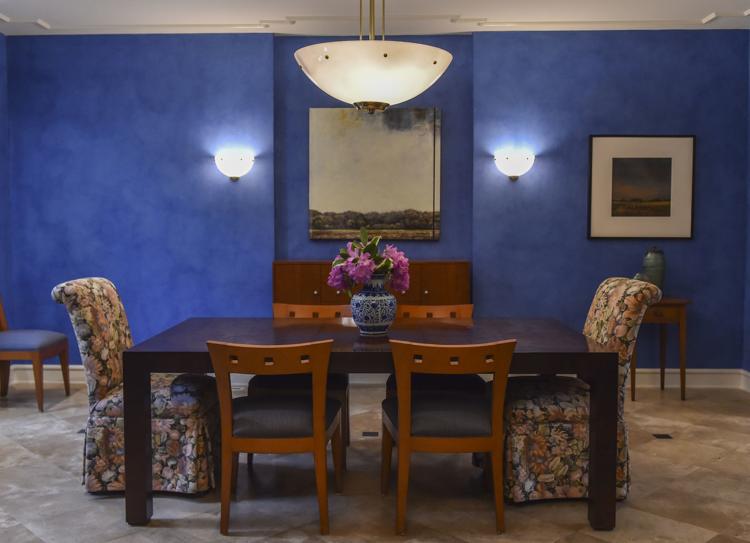 060219-qct-qca-wynne-11.jpg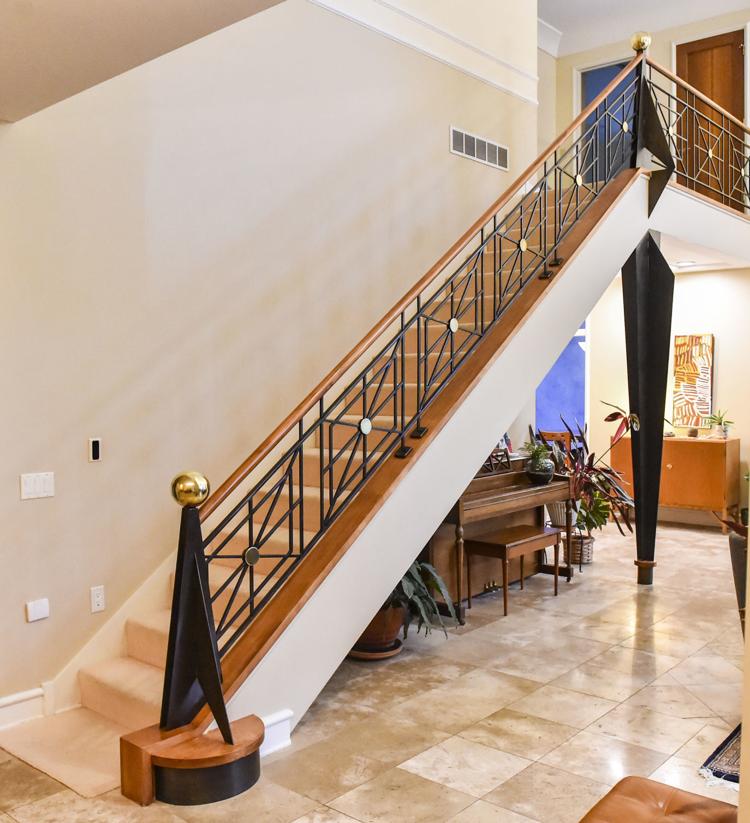 060219-qct-qca-wynne-09.jpg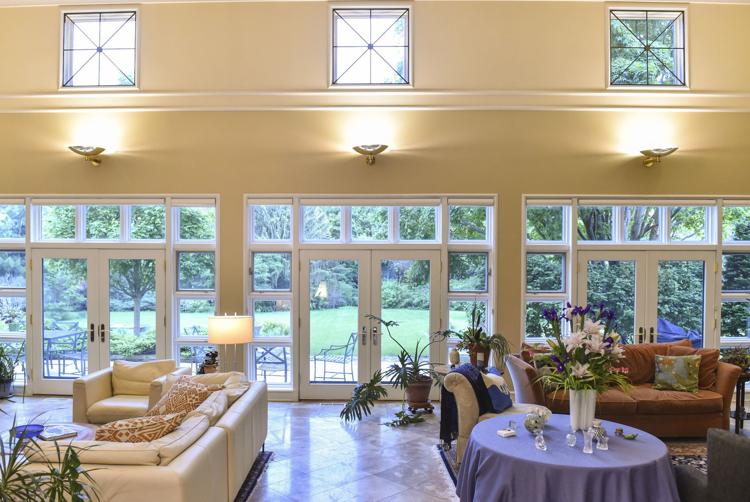 060219-qct-qca-wynne-13.jpg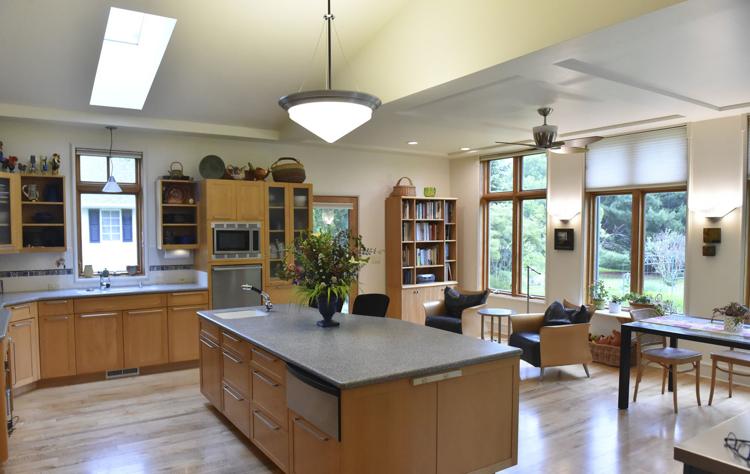 060219-qct-qca-wynne-08.jpg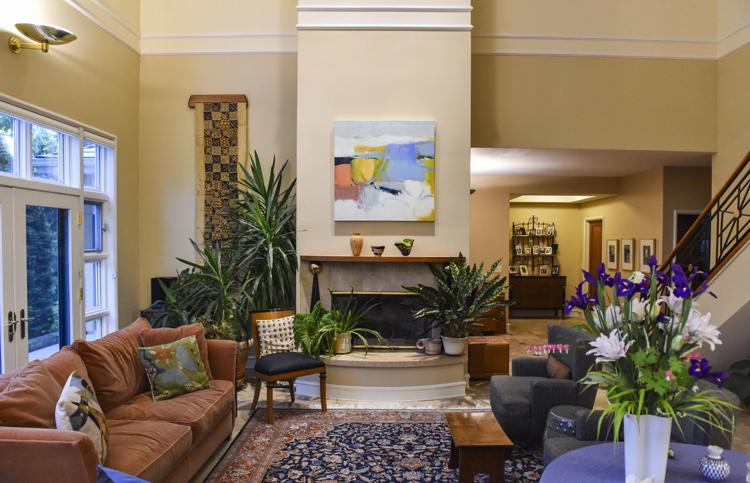 060219-qct-qca-wynne-14.jpg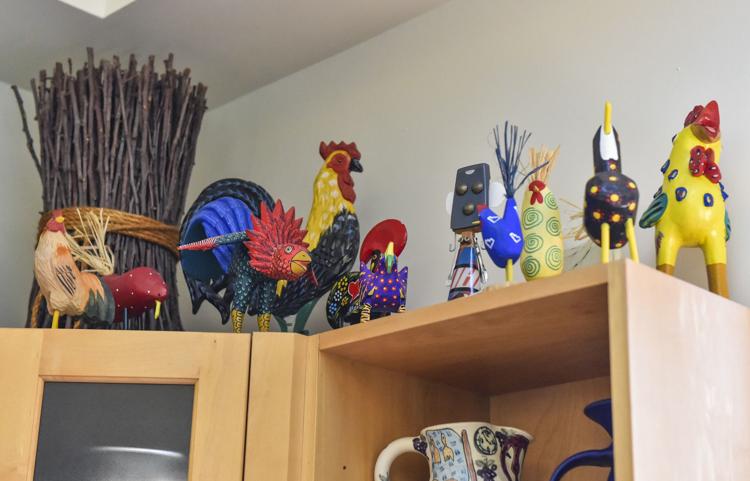 060219-qct-qca-wynne-04.jpg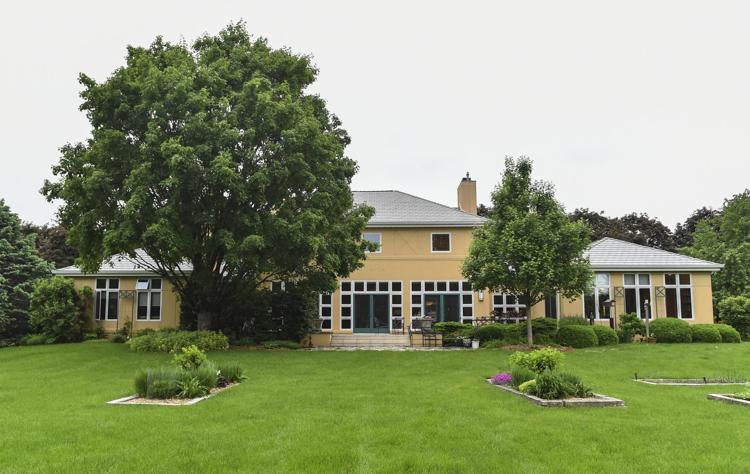 060219-qct-qca-wynne-10.jpg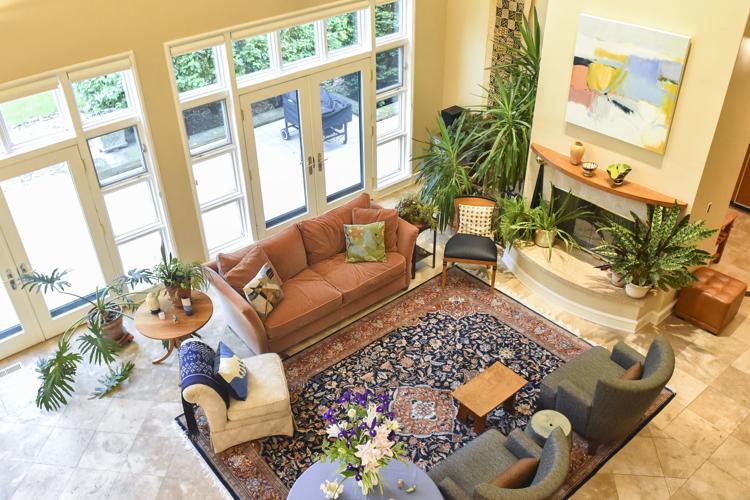 060219-qct-qca-wynne-01.jpg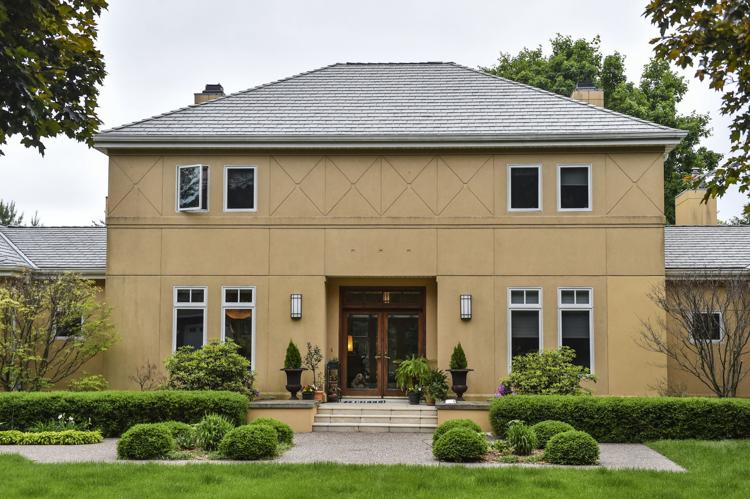 060219-qct-qca-wynne-03.jpg