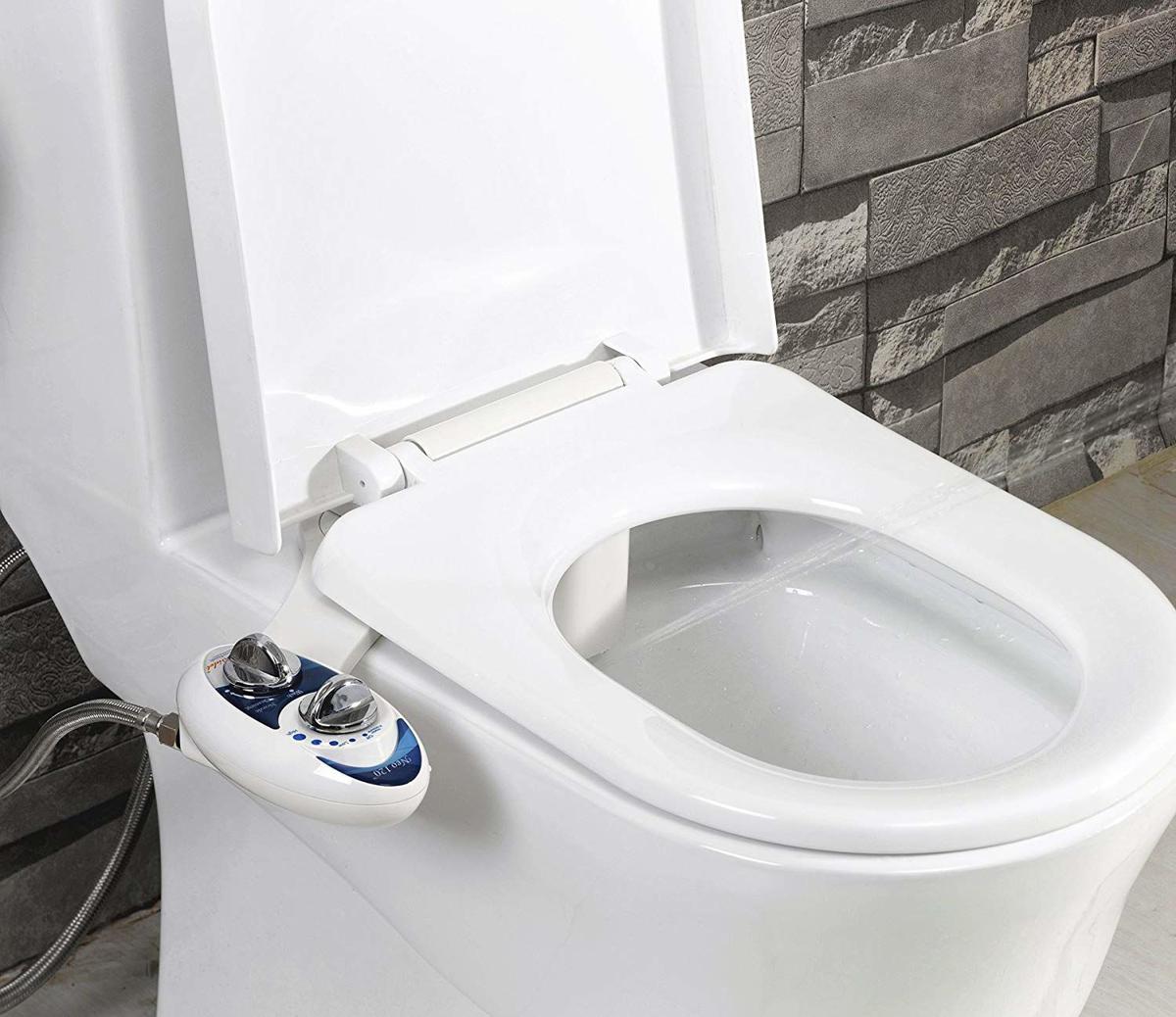 If you're looking to upgrade your bathroom for under $40, there's one Amazon customer favorite you should know about. The Luxe bidet is a non-electric easy installation bathroom upgrade that will give you that fresher feeling.
How It Works
This non-electric bidet is easy to install and comes with all necessary parts and tools. It easily attaches and detaches from any standard toilet. The hygienic nozzle automatically retracts behind the guard gate after each wash. The nozzle has a self-cleaning mode, and there are two easy to operate chrome plated knobs to adjust water pressure and activate the bidet. There's also an 18-month warranty.
Why Customers Love It
With over 7,500 customer reviews on Amazon and 4.4 out of 5 stars, the Luxe bidet has a loyal following. Some United States based customers who had lived in other parts of the world were bidets were common loved that they were able to install a bidet in their home for under $40. Several customers mentioned how easy the installation was and said they were set up in minutes. Other reviewers who were initially hesitant to try a bidet said they completely changed their minds, noting how much gentler the bidet was than toilet roll and how much cleaner they felt.