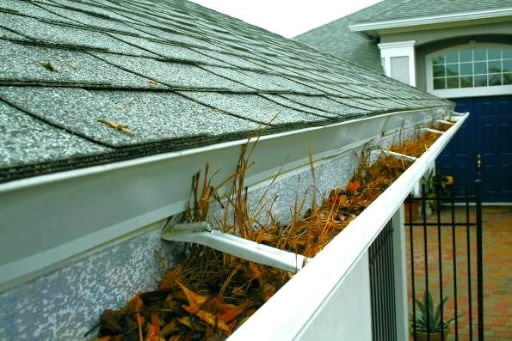 Fall has officially begun, so before the cold hits for good, you'll want to winterize your home to make sure the furnace is in good repair and that any cracks and crevices in your home are sealed up for maximum energy-efficiency.
Here is a checklist of chores to keep your home in good shape.
1. Roof: After the April 7 hailstorm and the Aug. 19 derecho, lots of Quad-Citians have had their roofs replaced or at least thoroughly looked over. If you have not, do so now. A roof should be straight. Any sagging might signal rotting sheeting. Look for missing, dried or broken shingles.
2. Chimney: Loose brick, crumbling mortar joints and missing caps are signs of neglect on brick stone chimneys. Hire a mason for these repairs. Your chimney should have a cap to keep out critters and moisture.
If you have a wood-burning fireplace use a flashlight indoors to inspect it. The damper should operate freely, and the flue should be free of creosote buildup, which can cause unwanted fires. If you use your fireplace frequently, schedule an annual cleaning with a professional chimney sweep.
3. Gutters and downspouts: Leaves and debris can clog your gutters in  winter, forcing water from melting ice to seep back under the shingles. This is called ice damming, and it can cause leaks in your roof.
To remove wet leaves and debris, use a two-person system. One person works on the ladder, digging with a garden trowel or plastic scoop, while the other is stationed at the base of the ladder, holding it steady. You'll need to do this throughout the fall until all leaves are gone.
You might also consider investing in gutter guards that keep leaves and small sticks out of your gutters so you don't have to do all this cleaning.
You also can hire someone to do this for you. Sometimes using a leaf blower is sufficient.
Repair or replace sagging gutters and reattach loose downspouts. Make sure downspouts carry water at least three feet away from the house to prevent basement moisture. Ridge vents need to be kept unobstructed for your house to breathe correctly.
4. Insulation: Install attic insulation to eliminate drafts and lower heating bills. According to the U.S. Department of Energy, up to 45 percent of a home's energy loss is through the attic.
5. Heating system: An annual inspection and cleaning by a licensed heating contractor is a wise investment. Some tasks, including changing filters on a monthly basis, you can do yourself. A well-maintained heating system runs more efficiently and saves money in the long run. Registers, vents and duct openings also may need to be cleaned.
6. Air conditioners: Store or cover and seal a window unit tight with its tarp or cover. Insulate between the side of the unit and window frame with Fiberglas-covered fiberboard and caulk the gaps. Partially cover free-standing units, allowing them to breathe.
7. Sump pump: Manufacturers recommend that sump pumps be examined and cleaned four times a year, and one of those times is now. When sump pumps are exposed to extreme cold, ice can form on the pumps and cause damage that prevents the pumps from turning on.
8. Humidifier: The water compartment needs to be cleaned annually and mineral deposits removed. Check and replace the absorbent media pads, which often dry out and deteriorate during the summer.
9. Smoke alarms and carbon-monoxide detectors: These don't last forever. One sign a smoke alarm needs replacing is when it beeps for no apparent reason. The unit's sensor is shot; replace the alarm. Most newer models of carbon-monoxide detectors have test buttons. Refer to the manufacturer's instructions to test the detector. Alarms or detectors that are 10 years old or older should be replaced. Check batteries, too.
10. Doors and windows: Caulk, replace worn weather stripping and broken or cracked glass. Install storm windows, if you have that kind of window. Seal during temperate weather because sticky materials stop sticking when temperatures dip below 50 degrees.
11. Siding: Whether you have wood, vinyl, aluminum or some other kind of siding, it gets dusty with time and fall is a big time for spider webs. To clean your house, go around with a broom, then use a garden hose to wash it down, working from top to bottom.
12. Rodent infestation: Seal up possible entrances as well as you can. If you've had problems in the past, install traps or other rodent-ridding products and keep them around into winter.
13. Concrete walls and driveways: Cracked, uneven driveways and walks will get worse over the winter. Repair or replace now.
14. Exterior faucets: Turn off the water supply before the first frost. A shutoff valve usually is situated in the basement or crawl space near each exterior faucet. Roll up hoses and store them in a dry place.
15. Porch, patio, deck: Check shelter supports and foundations for rot or separation. Store or cover patio furniture, terra cotta planters and barbecues.
16. Outdoor lighting: Make sure all switches, timers and bulbs are working. Advance timers for darkness arriving earlier.
17. Garages: Check the weather stripping at the bottom of your garage door. Moisture buildup tends to cause the bottom of doors to warp, preventing them from working properly. Accumulated snow and ice also will keep the door from closing correctly.
Sprout new ideas
With our home & garden newsletter!