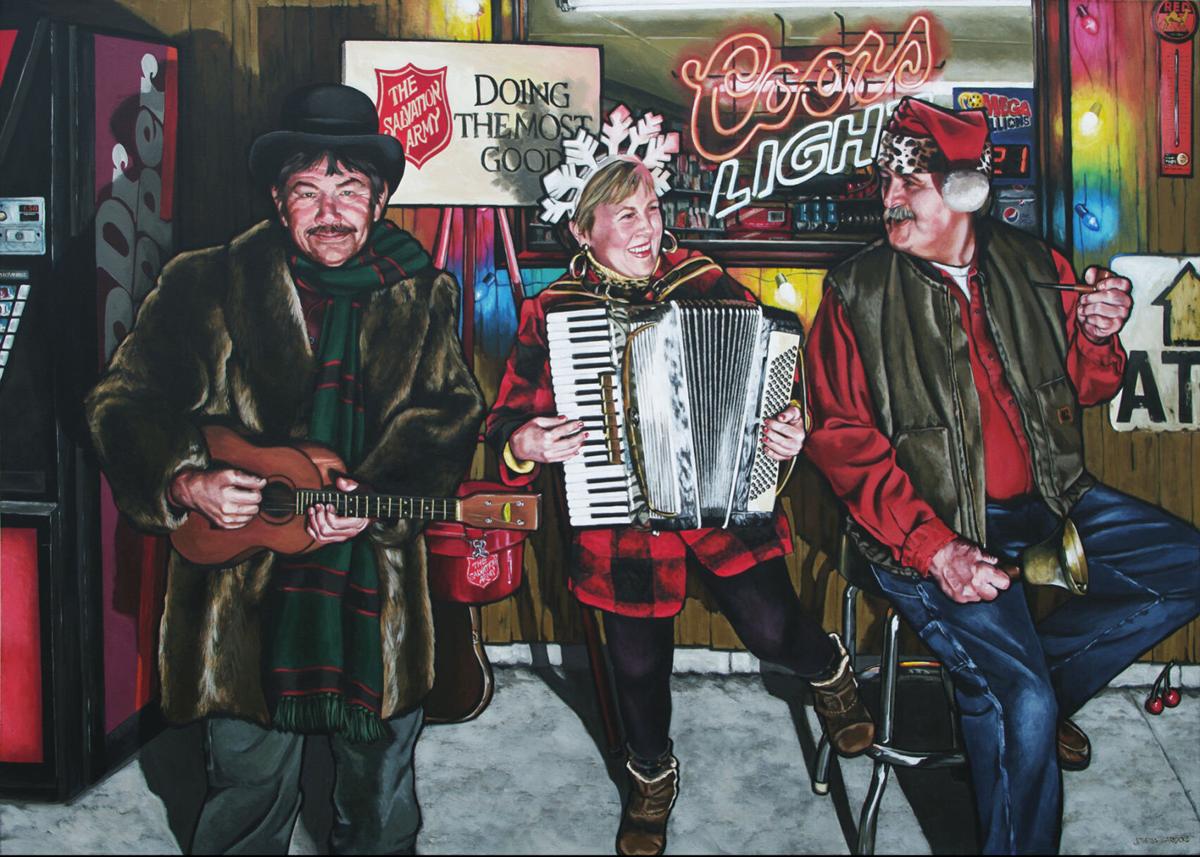 On exhibit at the Quad-City Arts Gallery, Rock Island, is a series of paintings depicting life-sized women engaging in non-salaried work from cooking to laundry to volunteering — and enjoying themselves as they do it.
Titled "Extraordinary Women," the paintings are the work of Jaclyn Garlock, of Clear Lake, Iowa.
The titles of her works are borrowed from song lyrics, which is especially appropriate since Clear Lake is the home of the Surf Ballroom, where some say, "the music died." Her bold, narrative compositions are acrylic on canvas.
Garlock has been an artist all her life, but didn't realize it until she was in her 30's, according to a news release from Quad-City Arts. She tried teaching and then, wanting to do something more creative, opened a silk-screening business.
After learning the process, she began to experiment and learned that she could layer images to create more detail. She began staging scenes using various props, which she photographed and then printed on rag paper and sold at fine art fairs around the Midwest.
Although she had a bachelors in fine art in painting, she hadn't painted since college until the year 2000, when she decided it was time.
"I decided to do a self-portrait," Garlock says in the news release. "I dressed up, put on too much make up, made my hair Tammy Wynette big and set my camera. I loved the result and was on the way to strictly figurative work."
"All my friends posed for me - they loved dressing up as something they were not. We'd set up different little scenarios and act them out like making a short movie. Then adding in various costume changes, I could stage and photograph the scenes to mimic the ideas I had in mind.
"With photoshop, photos could be cut and pasted, adding in another figure or different props, to create the best composition. I started building my compositions around women for the simple reason, they are fun to dress up, but added men to the picture a little at a time, until now where they are more than just window dressing."
Sprout new ideas
With our home & garden newsletter!