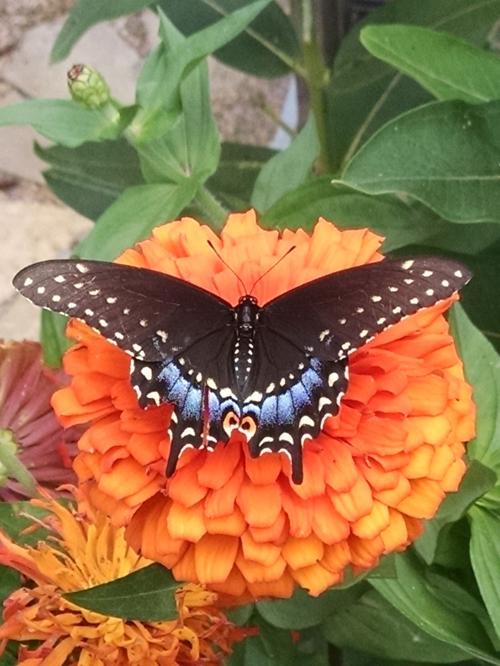 You can help with butterfly survey
If you are interested in helping determine if pollinators are increasing or decreasing in your area, sign up for the Iowa Butterfly Survey Network, located at Reiman Gardens, on the campus of Iowa State University, Ames.
Of the 122 species of butterflies believed to live in Iowa, more than one-fourth are listed as "endangered, threatened or of special concern" making their long-term survival questionable in the state.
The survey uses both citizen scientists and conservation professionals to monitor and survey habitat areas for butterfly populations to give an annual snapshot of the health of all butterfly populations in Iowa.
Gilda's Club hosts online art lessons
Gilda's Club is hosting a free series of virtual art workshops called "Creative Sessions" at 10 a.m. on the Mondays of May (except Memorial Day) via Zoom.
The sessions are designed around using materials you may already have at home. They were created by Pamela Crouch, executive director of Living Proof Exhibit, and will be facilitated by her.
Monday, May 4, Wall Hangings from Nature
Monday, May 11, Flower Ornaments from Paper Rolls
Monday, May 18,  Wine Cork Crafts
Gilda's Club Quad Cities, 1234 E. River Drive, Davenport, provides support, education and hope to all people affected by cancer. 
Q-C Arts calls for 'Quarantine Art'
Whatever artwork you have felt compelled to create during this time of uncertainty, Quad City Arts wants to share it with the public at a time when it hopes people will be able to gather socially again to celebrate the power of creativity.
All visual artists residing within a 250-mile radius of the Quad-Cities are invited to submit up to two artworks of any medium created during the quarantine period which began in March 2020, for a juried, group exhibition in Quad City Arts' Rock Island Gallery from Jan. 29-March 19, 2021. There is no entry fee.
Entries are due Jan. 1 on the website quadcityarts.com. Artists will be notified of acceptance on Jan. 13 and must deliver art by Jan. 23.
The title, "Quarantine Art Exhibition," should not be considered the theme that drives your art. It only should identify when the art was created or completed.
Library adds online book club
The Davenport Public Library's newest virtual book clubs is Book Chatters.
The first meeting via Zoom was April 27; for more information on the next, visit davenportlibrary.com or call 563-326-7832.
Extension encourages plant-buying
University of Illinois Extension has put out a plea for people to support the green industry, as spring is its make-it or break-it season.
Call ahead or check websites and find out what the stores' requirements are. Most ask that you wear a mask and maintain social distancing. Others have you wait for a sanitized cart. You can also order online, pay and pick up.
Here are some greenhouses in the service area of Henry, Mercer, Rock Island and Stark Counties: 
Corn Crib
 , Coal Valley
Illinois Master Gardener classes to begin
University of Illinois Extension is accepting applications to participate in this summer's Online Master Gardener Training Program which will begin on June 1, with registration by May 18.
This online, self-guided course is taught by Extension horticulture educators. Each module consists of several videos and an online quiz.
Extension will answer questions
The Scott County office of Iowa State University Extension is closed, but Master Gardener volunteers stand ready to answer questions.
Send emails to scottmg@iastate.edu or call 563-359-7577 and leave a message. Volunteers will get the answers and respond.
Preserving heirlooms on YouTube
The special collections staff of the Davenport Public Library has created a PowerPoint presentation titled "Preserving Family Heirlooms: Books, Paper, and Photographs" that is available on YouTube.
The program discusses preservation standards and tips for preserving books, papers, and photographs.
To find the link, visit https://bit.ly/dpl-preserving-heirlooms