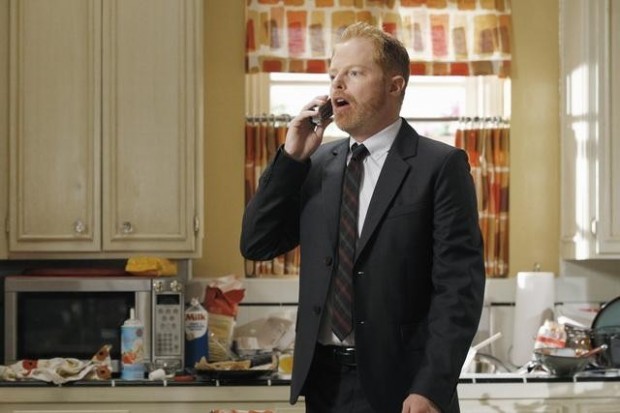 I'm always on the lookout for home decor ideas I can replicate in my own home. Of course I frequent the standard places: our newspaper, magazines, online articles and HGTV. But I also check out TV series.
If you think about it, the sets on shows often depict the homes of the main characters and those sets have been decorated by expert designers, so it's a perfect place to look to for inspiration. My latest idea came from ABC's "Modern Family." The last time we visited my in-laws, I caught a brief glimpse of Cam and Mitchell's kitchen curtains as I watched the show for the first time with them.
You have free articles remaining.
The simple valance and cafe panels held up by ring clips will be perfect for my kitchen window, providing smooth, modern lines without bunching and ruffling like a more traditional pocket rod hanging method. Even the fabric would look great with the colors in my kitchen, and there is a similar print available locally. So my next project will be to replicate those curtains.
Another show that provides great home decor ideas is "Dexter" on Showtime. The tile backsplash in the title character's kitchen is amazing. AMC's "Mad Men" is a treasure trove of ideas, if you like mid-century modern decor. And if you want to combine historic architectural features with rich modern colors and style, then you have to check out Bill's house in season four of HBO's "True Blood."