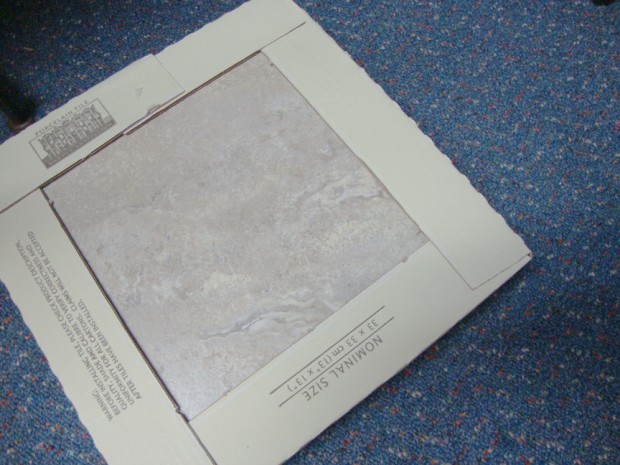 You wouldn't think you could injure yourself while picking out tile for a kitchen floor, but I somehow managed to do just that.
I visited my parents in the Chicago suburbs this past weekend to pick out a bridesmaid dress for my sister's wedding this summer. That meant meeting with six other women, all of whom had to agree on one dress that flatters everyone's figure. But first I went to HOBO with my parents to pick out tile.
HOBO is short for Home Owners Bargain Outlet, which means it stocks its massive stores with high-quality merchandise at very affordable prices. And the selection is amazing. There were at least a dozen rows of tile in stock.
My husband didn't make the trip with me, so I texted him a photo of the tile I liked - a 13-inch porcelain square with a multicolored design of light cream, tan and gray. It's neutral enough to go with just about anything, which is good because we still haven't decided on a countertop yet.
You have free articles remaining.
He agreed that it looked good, so my dad and I began loading boxes of tile on a flatbed cart. That's when it happened. As I struggled to free one of the 40-or-so-pound boxes from the tape keeping it together on a pallet, the box tipped over, breaking its fall on the top of my knee.
The tile is fine; my knee, not so much.
So there I was, cursing and jumping up and down on one foot in 4-inch heels (remember, I was trying on bridesmaid dresses after buying tile) in the middle of the store while another couple examined another tile design next to me.
Thankfully, the knee, while sore, swollen and bruised, doesn't seem to have any permanent damage. But it did make me more cautious as my husband and I unloaded the tile from my car when I got back to the Quad-Cities.