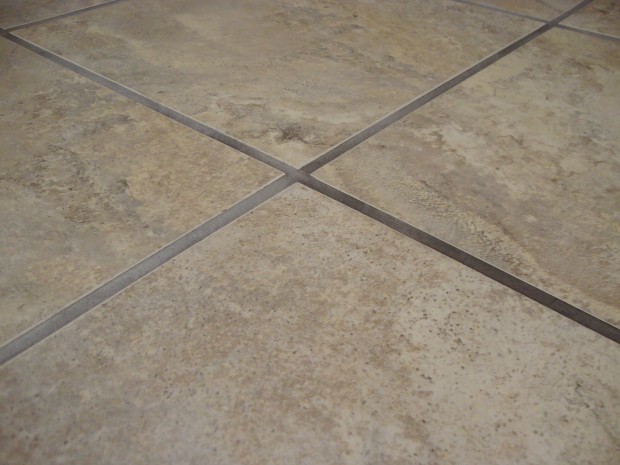 I've received a few questions via Twitter this week from some of you who follow the blog and are working on home improvement projects of your own. Just in case there are others out there who have similar questions, I'm going to share the answers with all of you.
@annestarface is also in the middle of a kitchen renovation. She's been following the Home Rookies blog so she can figure out what products to avoid. She and her significant other laid most of the tiles this past weekend and wanted to know what grout and sealer we used.
Here's my answer: I used Grout Guard by TEC Specialty Construction Brands Inc. I wouldn't recommend it. It turned the grout a different color. We had to use a heavy-duty chemical cleaner to get the grout back to its original shade. Big pain in the you know what. I would recommend going to a flooring store and getting a sealer they use/recommend. I wish we would have done that. For grout, we used North American Adhesives. No complaints there.
You have free articles remaining.
@ddbrown201 has divided hostas, started her first quilt and also is working on a "new (old) house soon and lots of painting to do." This past weekend, she ripped up carpeting and found oak floors underneath. I'm totally jealous, by the way. I've checked under our living room carpet about half a dozen times, each time hoping to find hardwood floors, but they never magically appear like I hope they will. I'm pretty sure that fulfills the definition of insanity.
But @ddbrown201's hardwood floor has paint blobs on it. She was looking for suggestions on how to fix it. Here's my answer: I would try refinishing them. A friend of mine who also blogs about home improvement wrote this how-to post http://www.newlywoodwards.com/2009/08/got-wood.html. It's pretty cheap to do it yourself, but you have to stay off the floor except when you're applying more polyurethane. That's pretty difficult to do if you're living in the house while you're refinishing the floors.