A five-bedroom, ranch style home on a Mississippi River bluff across from Arconic in Riverdale is one of 12 homes open for tours this weekend during the Quad-Cities Builders and Remodelers Fall Parade of Homes.
The home built by Steve Ingleby, of Ingleby Construction, is in a new subdivision called Woods Estates of Riverdale, developed by Seth Woods, of Woods Construction and Development, Davenport.
The exterior of the Ingleby home is sided in a sandy gray vinyl trimmed in cream with a dark brown front door. The sandy-brown color scheme departs from the deep gray that has made such a strong showing in the past few years.
Three roof peaks are finished with shake siding, and there's a window in the garage peak to break up space. The front of the home is trimmed with stone in tones of gray and red-brick, and Prairie-style grill work accents the windows.
Step inside, and an open floor plan stretches out before you, with flooring made of gray engineered hardwood.
Straight ahead is the living area with an 11-foot coffered ceiling and fireplace. The fireplace has a gray stone surround and wood mantel with windows on either side and above. The left wall is wired so that one could install a television anywhere, Ingleby said.
The living area opens into the kitchen with an 8-foot by 4-foot island with lipped overhang for seating, topped by pendant lights. The counter tops are white quartz, streaked with gray.
The cabinets reach to the ceiling and are made of knotty alder with a charcoal stain. 
They were made by cabinet makers in southern Iowa that Ingleby found out of necessity when he learned that the business he had made arrangements with could not get the cabinets finished for 10 weeks.
"I said, 'This is a Parade home,'" Ingleby said. "So my dad and I (Realtor Mike Ingleby) drove down south for three hours" and found a cabinet maker who said he could deliver cabinets in four weeks.
Providing contrast to the charcoal cabinets is the white maple range hood and white subway tile backsplash in a pitted, matte finish. The appliances are stainless steel.
Tucked into a corner is a door that opens to a hidden, walk-in pantry. On the outside of the house this area resembles a breezeway between the house and the garage, and there is even a window. But inside the window is covered to allow for more shelving.
The dining area of the great room features a 10-foot tray ceiling with an inset of shiplap siding.
A sliding glass door opens to a 16x16-foot square deck made of composite material.
Beyond the great room is the master bedroom suite. The bedroom has a tray ceiling and is painted gray, with an accent wall in dark gray.
The bathroom has flooring made of 6-inch by 24-inch tile laid diagonally and a long counter with two sinks. On the wall between the sinks Ingleby has installed floating shelves, a look gaining in popularity.
On the other side of the bathroom is a stool, a shower with three kinds of tile and a walk-in closet.
The closet opens to a laundry room with a sink. Beyond that is a mudroom with a bench, cubbies and shelving.
"It all just flows right together," Ingleby said of the floor plan.
On the other side of the first floor there is a bedroom wing with two identical, 14-foot by 13-foot bedrooms, two linen closets and a bathroom with a tub-shower unit.
There also is a set of stairs to the finished lower level, with another 1,500 square feet of space in addition to the 2,100 square feet on the main floor.
Here you'll find a rec room with a dry bar, two additional bedrooms and a bathroom. There also is unfinished storage space.
Woodwork throughout the house is white and except for the feature ceilings in the living and dining areas, all are nine feet, including in the lower level.
All inside finishes were chosen by Ingleby's wife, Jenni.
The home's list price is $534,900.
In addition to today, the parade continues from 5-7 p.m. Wednesday and 1-5 p.m. Saturday-Sunday, Oct. 10-11.
100120-qc-nws-parade-09.JPG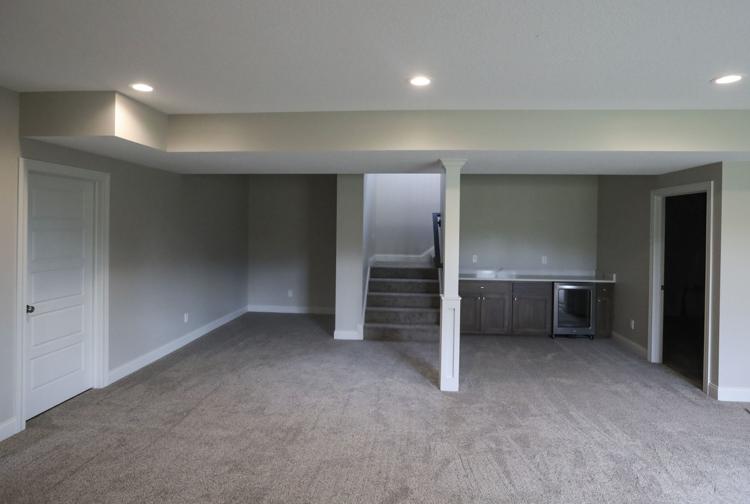 100120-qc-nws-parade-10.JPG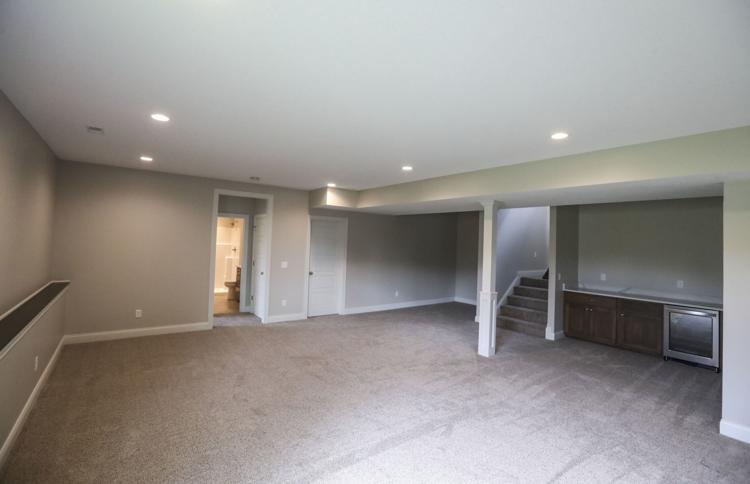 100120-qc-nws-parade-11.JPG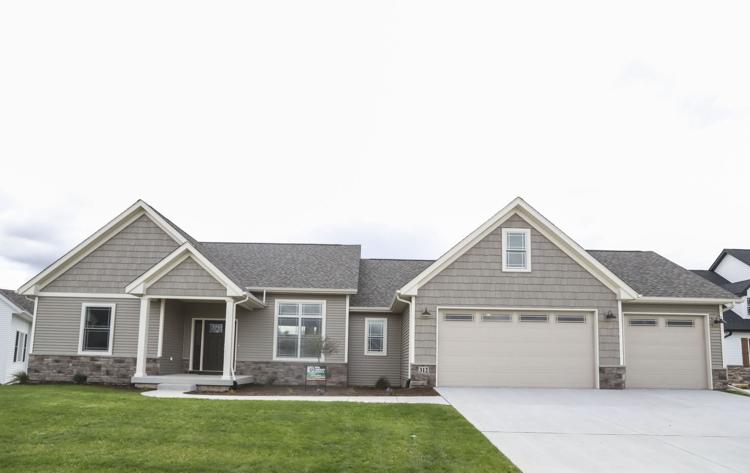 100120-qc-nws-parade-08.JPG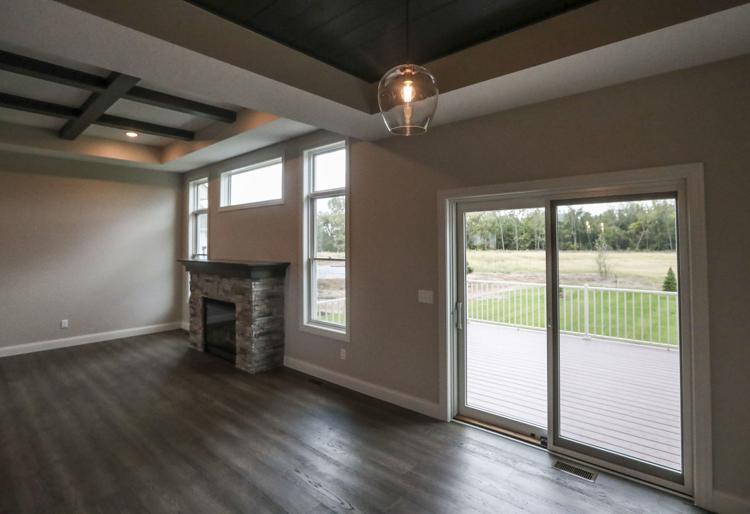 100120-qc-nws-parade-03.JPG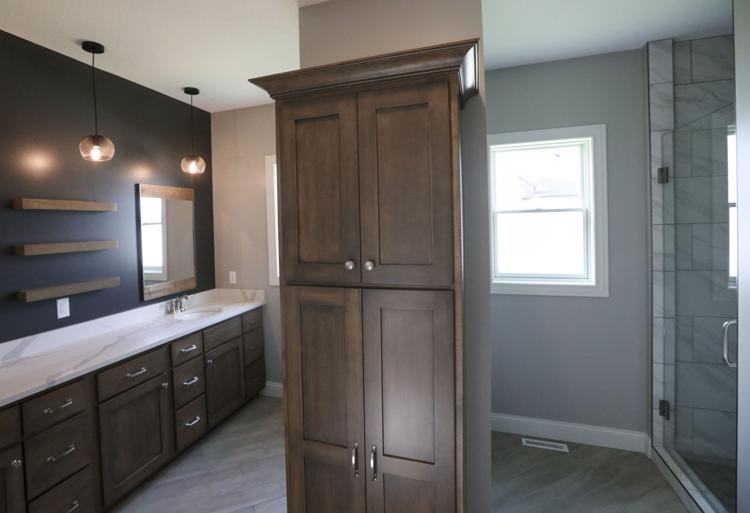 100120-qc-nws-parade-04.JPG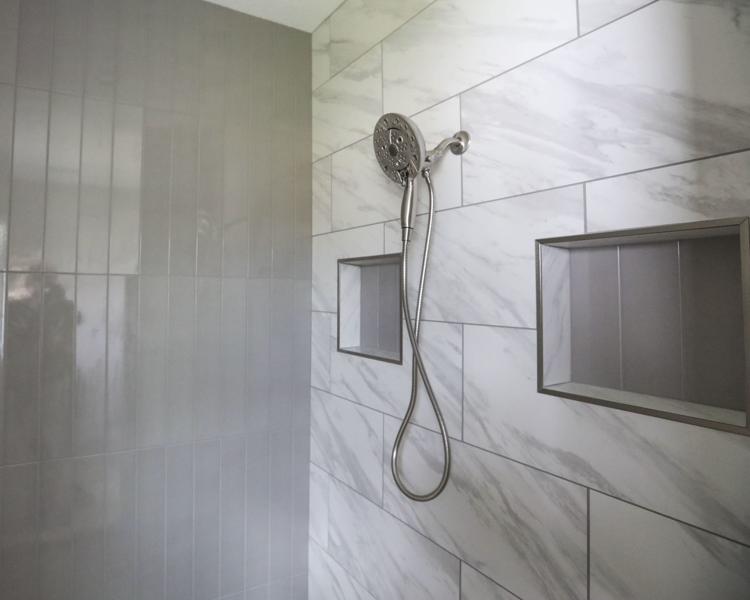 100120-qc-nws-parade-13.JPG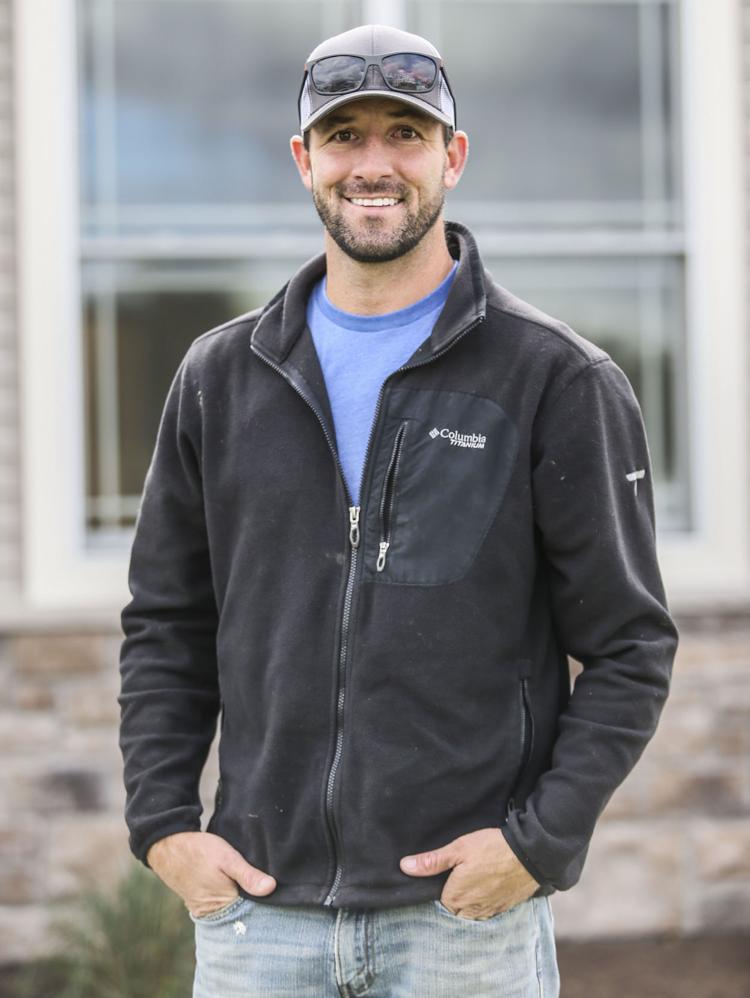 100120-qc-nws-parade-06.JPG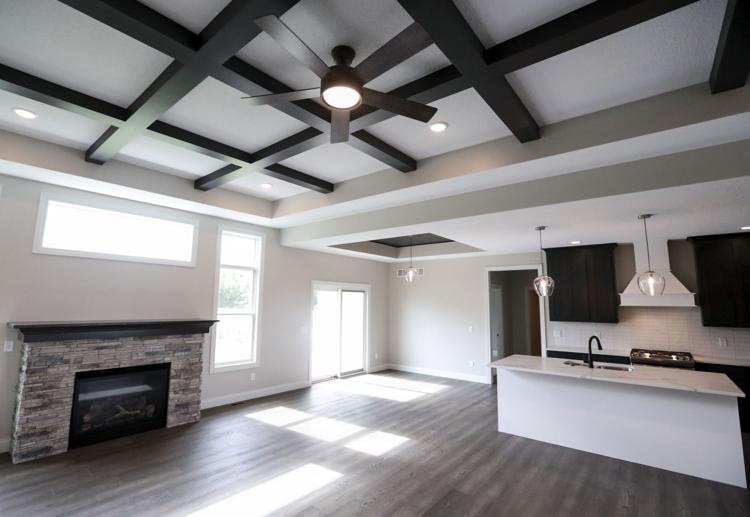 100120-qc-nws-parade-12.JPG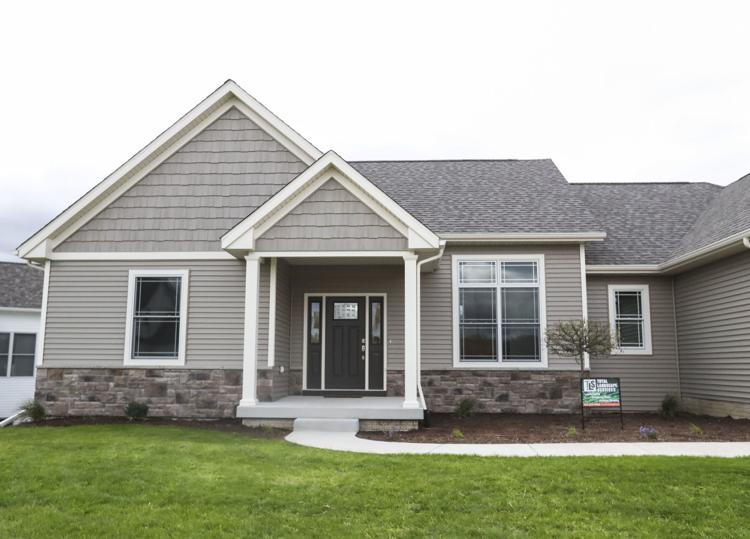 100120-qc-nws-parade-02.JPG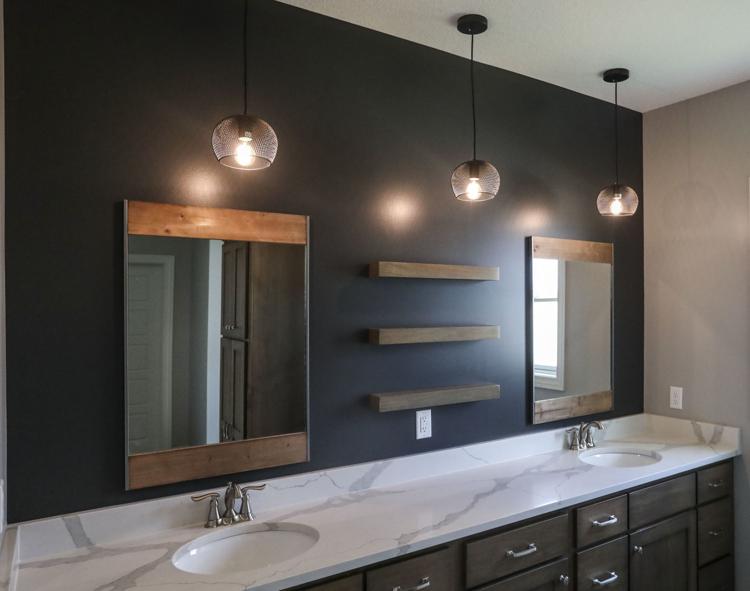 100120-qc-nws-parade-07.JPG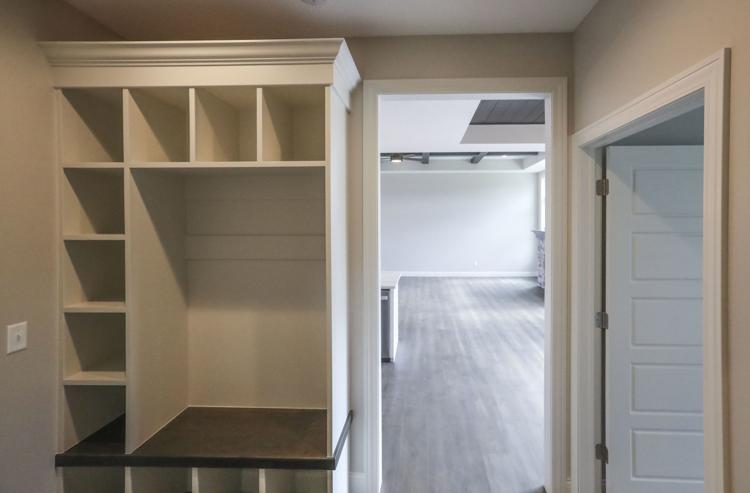 100120-qc-nws-parade-05.JPG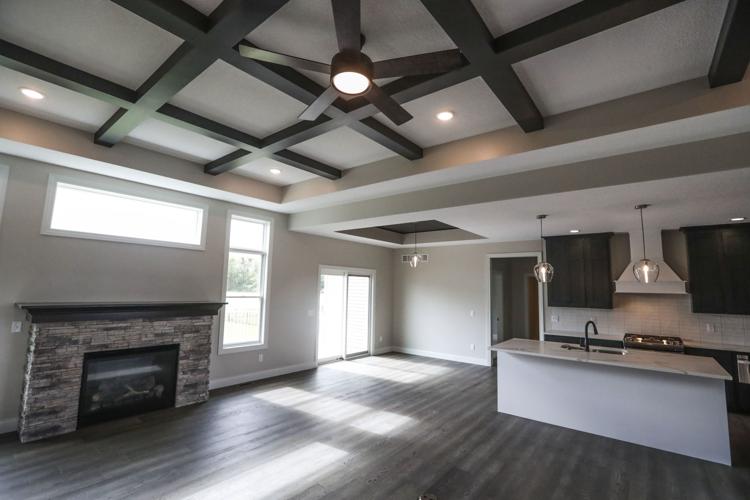 100120-qc-nws-parade-01.JPG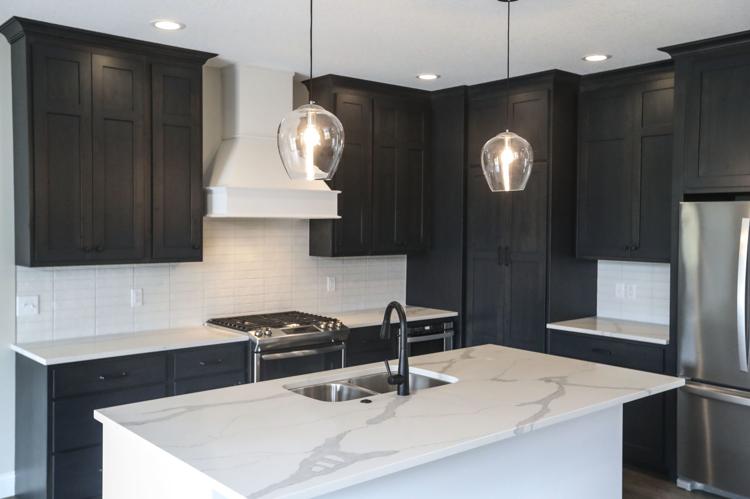 Sprout new ideas
With our home & garden newsletter!