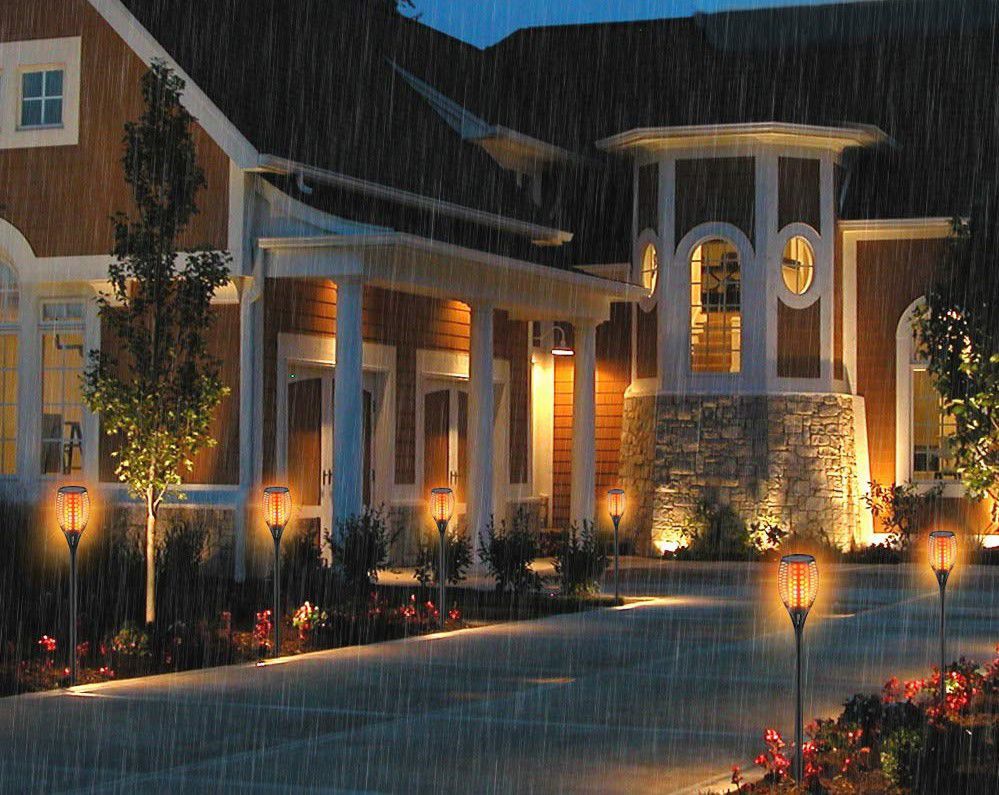 Whether you're lighting your walkway or brightening up your backyard for summer parties, there's one product Amazon customers love: flameless solar torch lamps from Aityvert. They're the perfect alternative to dangerous real flame torches or power sucking lighting.
Solar Powered and Long Lasting
These flameless torch lights are powered by a built-in rechargeable battery that lights up for up to 10 hours in the summer and 5 hours in the winter—no electricity or wiring required. The ground stake is simple to install and doesn't require any screws. The torches also come with a daylight sensor and automatically turn off and on.
Attractive Design
If you love the look of flame torches, these are the safest and most weatherproof way to get the look. The dancing flame design provides a soft glow that's perfect for patio parties, and the torches are durable enough to withstand year-round weather conditions.
Why Customers Love Them
Amazon customers loved these flameless solar torch lamps and gave them an average rating of 4.7 out of 5 stars. People were surprised at how real the flame effect looked without the danger of real flames. They also found these lights charged quickly and worked even on overcast days which saved money on electric bills.