You know how when you walk into a movie theater and you're immediately hit by the smell of buttered popcorn? And how there's a kind of hushed feeling of excitement created by a combination of deep plush carpet and dark lighting?
That's what greets you when you walk into the home theater created by Lloyd and Carrie Jones in the attic of their 1800s home in Davenport.
The couple hasn't left a stone unturned in converting what was raw, unused space into a theater with a ticket booth, seven chairs arranged stadium-style and a full-service concession area with popcorn, hot dogs, cold drinks and candy.
The Jones' goal was to create a place where their three children, ages 10 to 15, would want to hang out, either with their own family or friends. "We wanted to keep the kids home more, where we didn't have to worry about them," Carrie said. "And they love it up here."
The renovation began in March with a deadline of Aug. 3 so daughter Isabella could use the space for her 10th birthday party.
With a budget of $10,000, Lloyd did all the work himself except for laying the carpet and installing the new electrical wiring and HVAC (heating, ventilation and air-conditioning) unit. And with boundless creativity and a talent for sniffing out good deals and negotiating bargains, Carrie located all the furnishings and accessories.
Lloyd began with the purchase of insulation and 45 sheets of eight-by-four-foot drywall. Every evening after work, he'd climb to the attic to spend three or four hours drywalling the irregularly shaped attic ceiling that rises to 14-foot peaks in places and to create short knee walls along the lower perimeter.
"Nothing (about the walls) is the same on either side, and nothing is parallel," LLoyd said. "I did everything by eye."
Meanwhile, Carrie was often downstairs on the computer clicking through the  Facebook marketplace and eBay, both online market sites.
They'd spend weekends driving with their trailer to pick up items Carrie had purchased during the week, or scouting out new finds.
Here are particulars of their project.
• Theater seating. The original retail price of the seven recliner chairs with cup holders now in the Jones' theater was $1,000 each. By the time Carrie found them on Facebook marketplace, the owner was asking $1,000 for the lot. After negotiating, Carrie got them all for $700.
Though she originally wanted black leather, she couldn't pass up the deal she got on taupe.
The chairs are arranged in two rows with the back rows elevated, just like in a real theater, because they sit atop a rectangular, carpet-covered wood box that Lloyd made to create height.
• Concession area. The authentic glass display case purchased for $30 on Facebook marketplace from someone in Dixon, Iowa, sets just the right tone. And it's filled with boxes of candies — Skittles, M&Ms, Milk Duds and others — again, just like in a real theater.
Behind the display case is a nine-foot Formica countertop with two bar stools, flanked by cabinets and a small refrigerator holding bottled water and soda pop. Above the counter are four kitchen cabinets and a microwave oven.
Sitting on the counter is a popcorn maker, a cotton candy maker and a steamer for hot dogs and buns.
The Joneses had some of these items, including the counter, stools and some of the cabinetry, on hand in their garage.
"We save stuff for a rainy day," Carrie said. "You never know. We don't like to throw things away."
• The ticket booth. Lloyd built the booth out of their old waterbed frame, then dressed it up with gold fringe and trim. Carrie already had a mannequin (who has a mannequin?), so decided to dress it up like a ticket taker with an usher costume she found on eBay.
Other accessories include a Burroughs adding machine they bought for $3 at the Second Fiddle Sale of the Quad-City Symphony Orchestra Association, and a brass bell from HomeGoods.
• The movie screen. The automatically retractable, 90-inch screen was purchased for $60 on eBay. It is mounted in a dormer with windows that Lloyd covered with blackout shades, and it is surrounded by drapes of black and red velvet.
• The movies. Yes, there are lots of movies to watch. Arranged on shelves in alphabetical order are about 600 DVDs, most purchased for 30 cents each on Facebook marketplace.
• Eating area. For serious eating — and for playing board games and card games as a family — there is an authentic, one-piece booth that came from the break room of a Davenport drugstore. Carrie got it for $50 on Facebook and sprayed the top gold.
• Paint scheme. After looking at pictures of old theaters, the Joneses decided on a color scheme of red, gold and black. At first they thought "Oh, no, this looks like McDonald's!", but with a bit more accessorizing, the room assumed the old-timey, vintage flavor Carrie envisioned.
• Finishing touches. These include a penny gum ball machine, theme pillows, a working 8-millimeter movie projector-turned-lamp with the addition of a light bulb  and numerous framed posters of favorite movies such as "Edward Scissorhands," "The Nightmare Before Christmas" and "Little Shop of Horrors."
The couple is elated with how their theater turned out, especially since the attic originally "was a dark, gloomy place that never got used," Carrie said.
And they aren't kind of people to rest on their laurels. The sequel is to create a half bath in another portion of the attic so they don't have to keep running downstairs for breaks.
081119-qct-qca-theater-001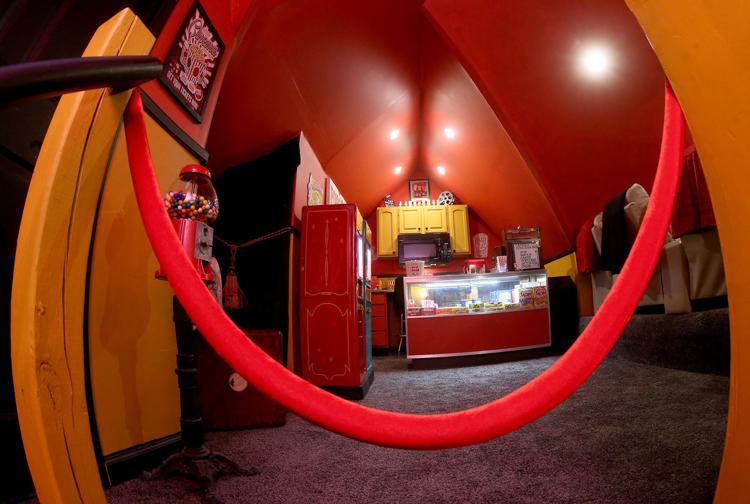 081119-qct-qca-theater-002
081119-qct-qca-theater-003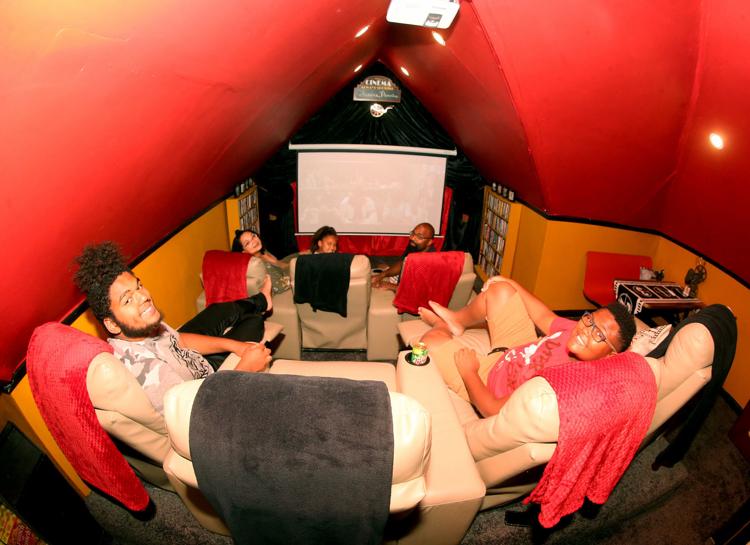 081119-qct-qca-theater-004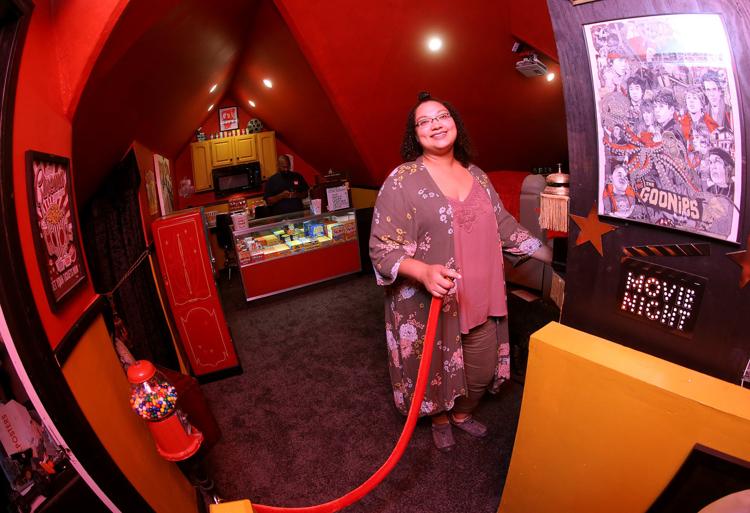 081119-qct-qca-theater-005
081119-qct-qca-theater-006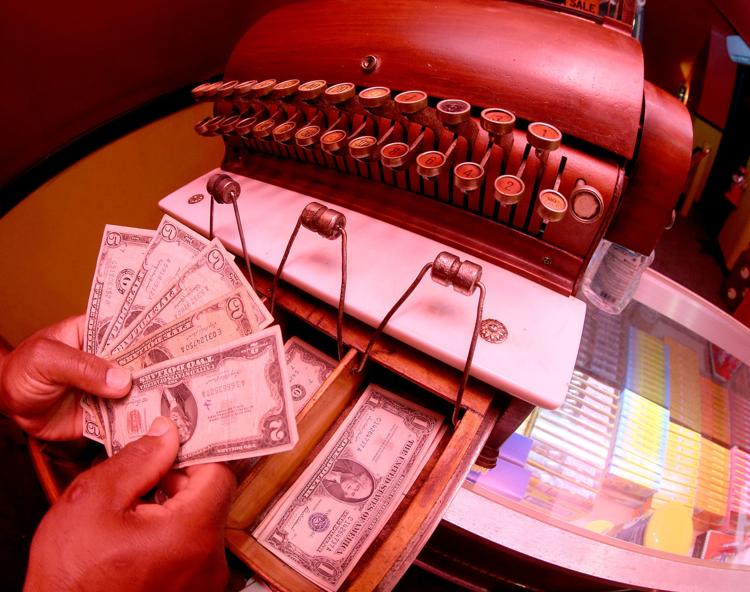 081119-qct-qca-theater-007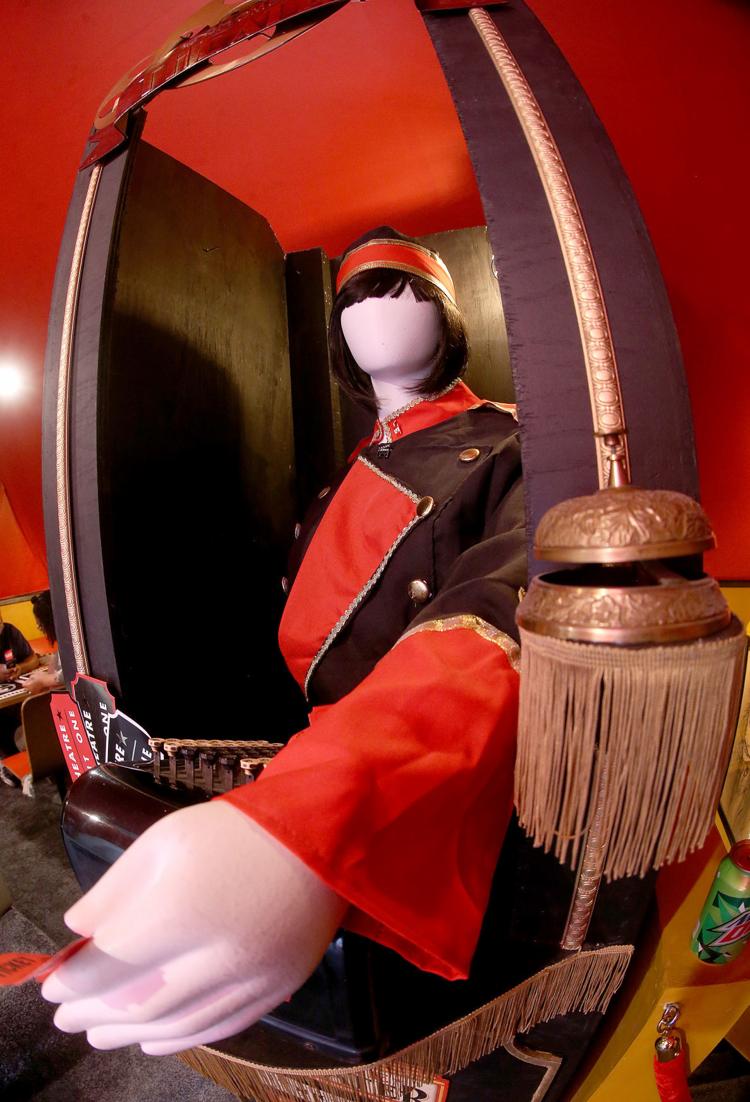 081119-qct-qca-theater-008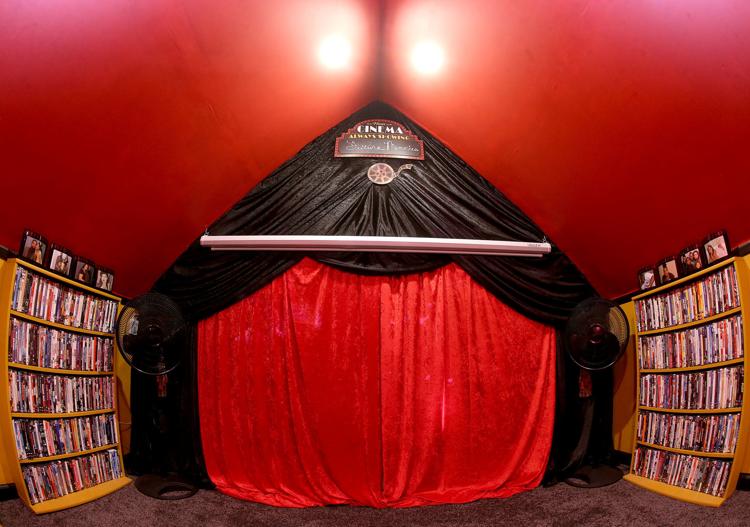 081119-qct-qca-theater-009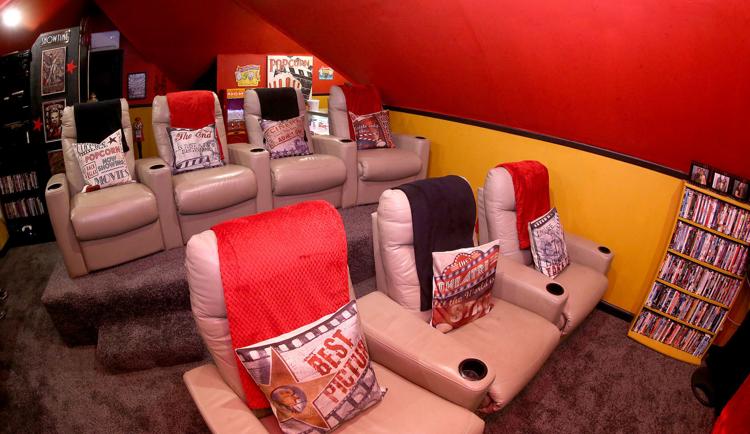 081119-qct-qca-theater-010
081119-qct-qca-theater-011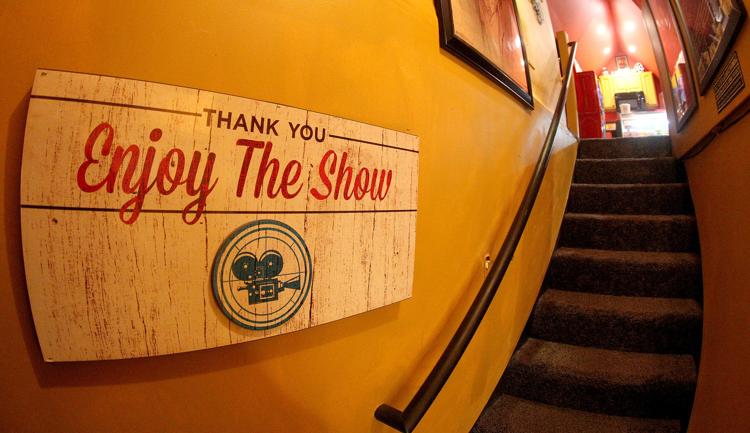 081119-qct-qca-theater-012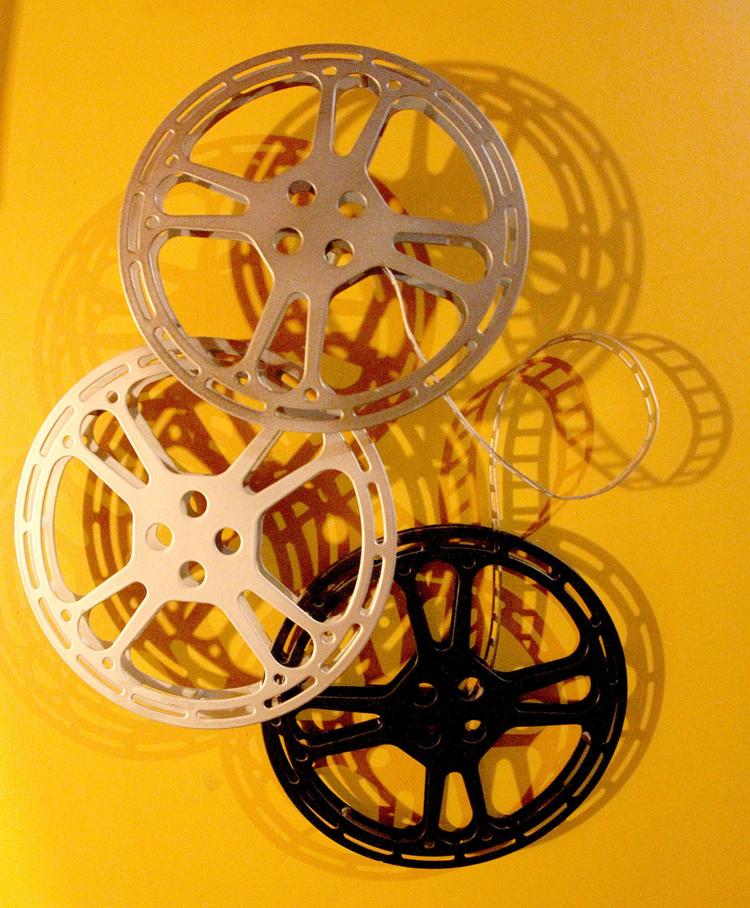 081119-qct-qca-theater-013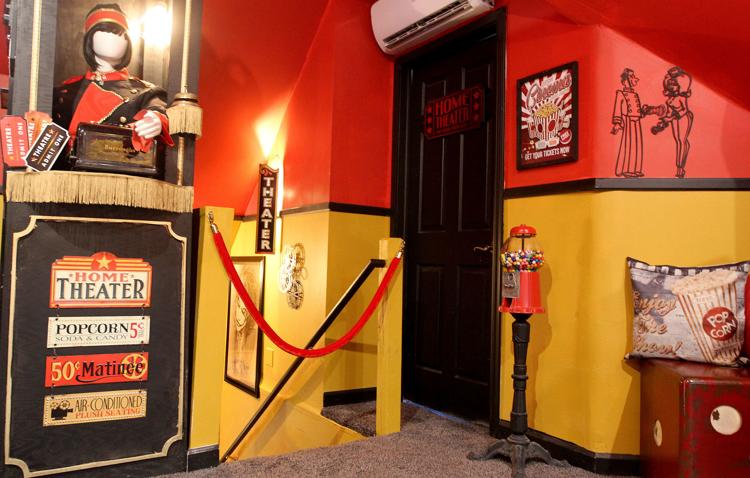 081119-qct-qca-theater-014
081119-qct-qca-theater-015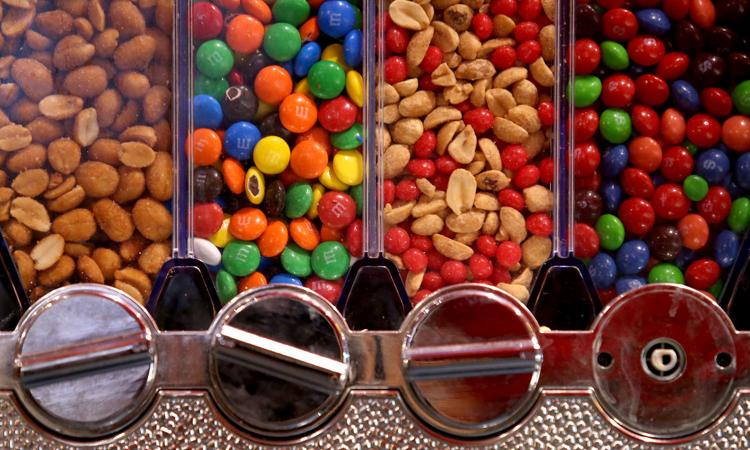 081119-qct-qca-theater-016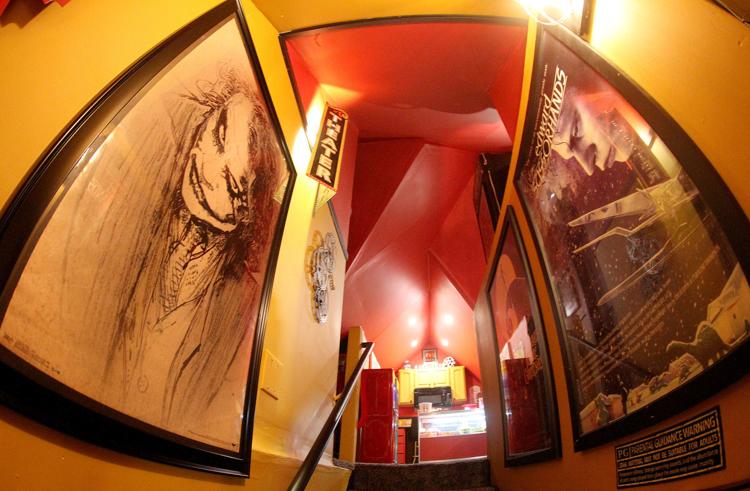 081119-qct-qca-theater-017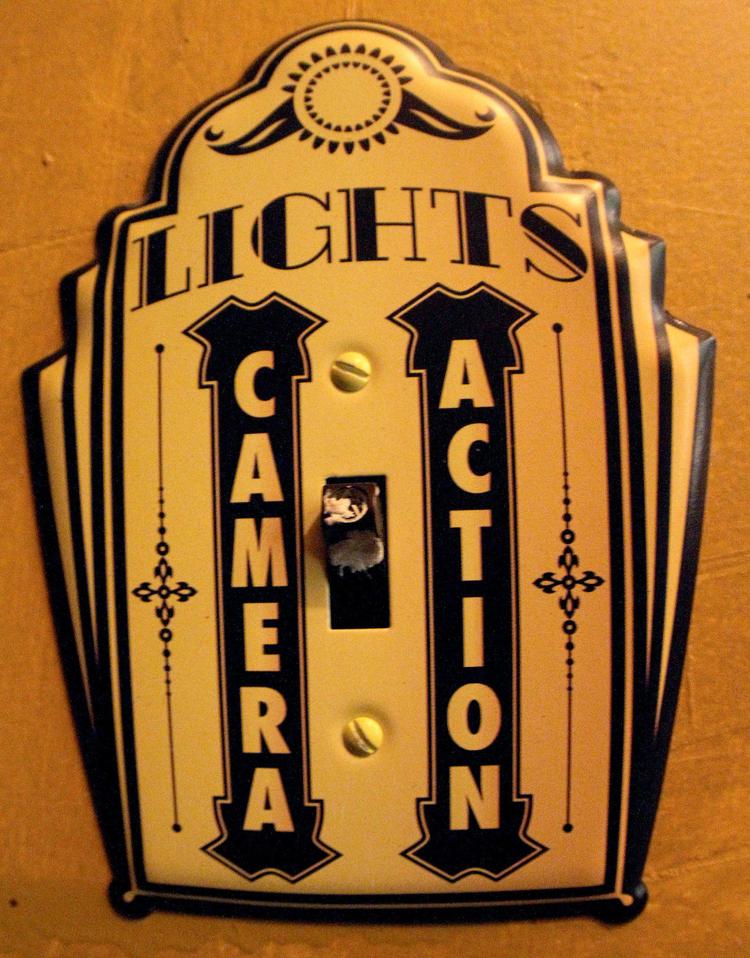 081119-qct-qca-theater-018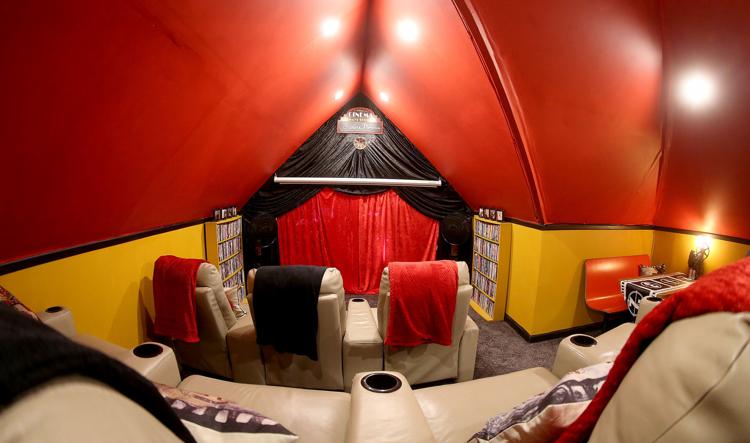 081119-qct-qca-theater-019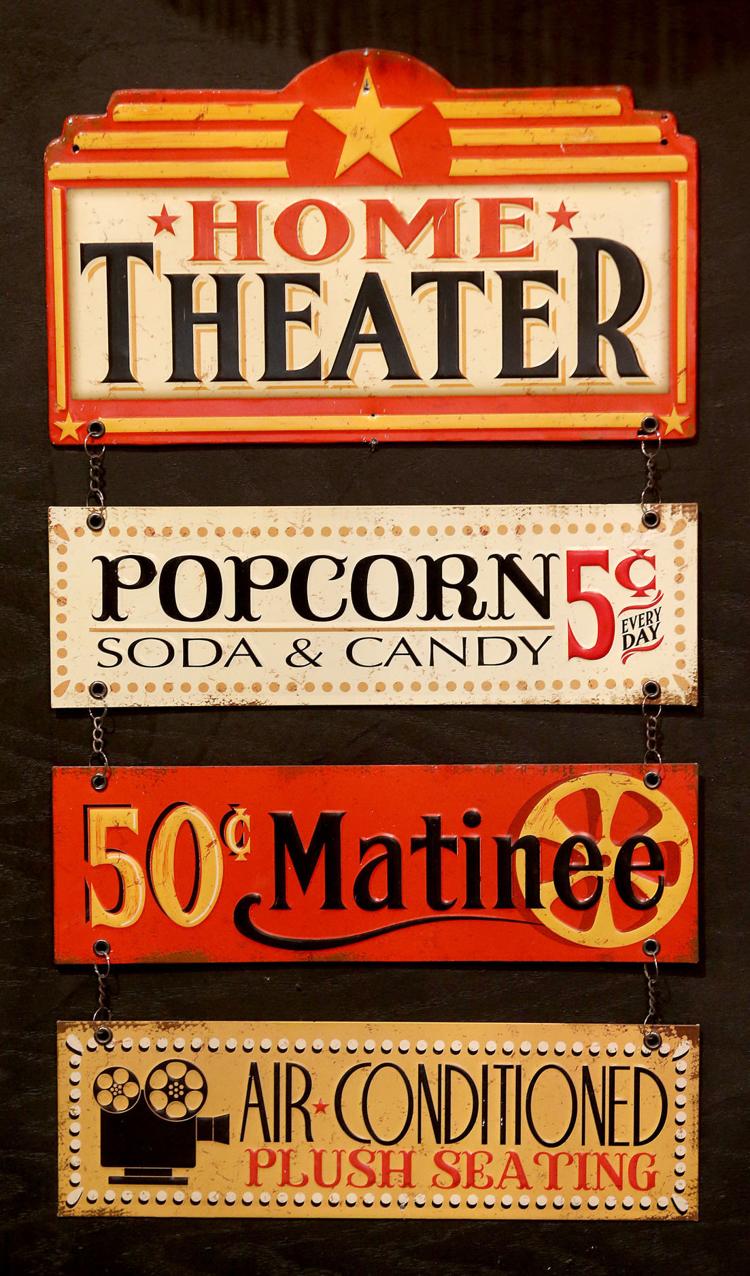 081119-qct-qca-theater-020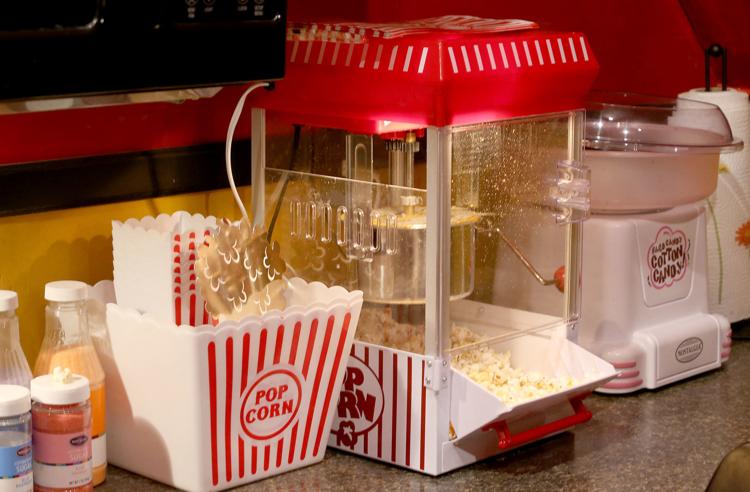 081119-qct-qca-theater-021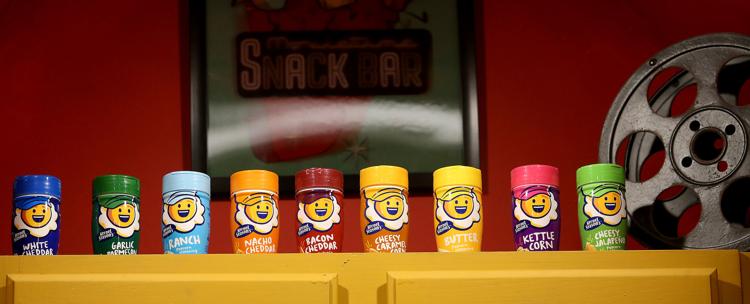 081119-qct-qca-theater-022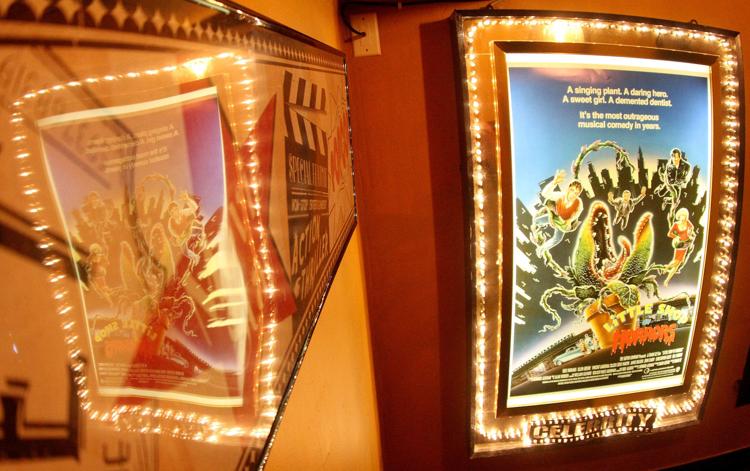 081119-qct-qca-theater-023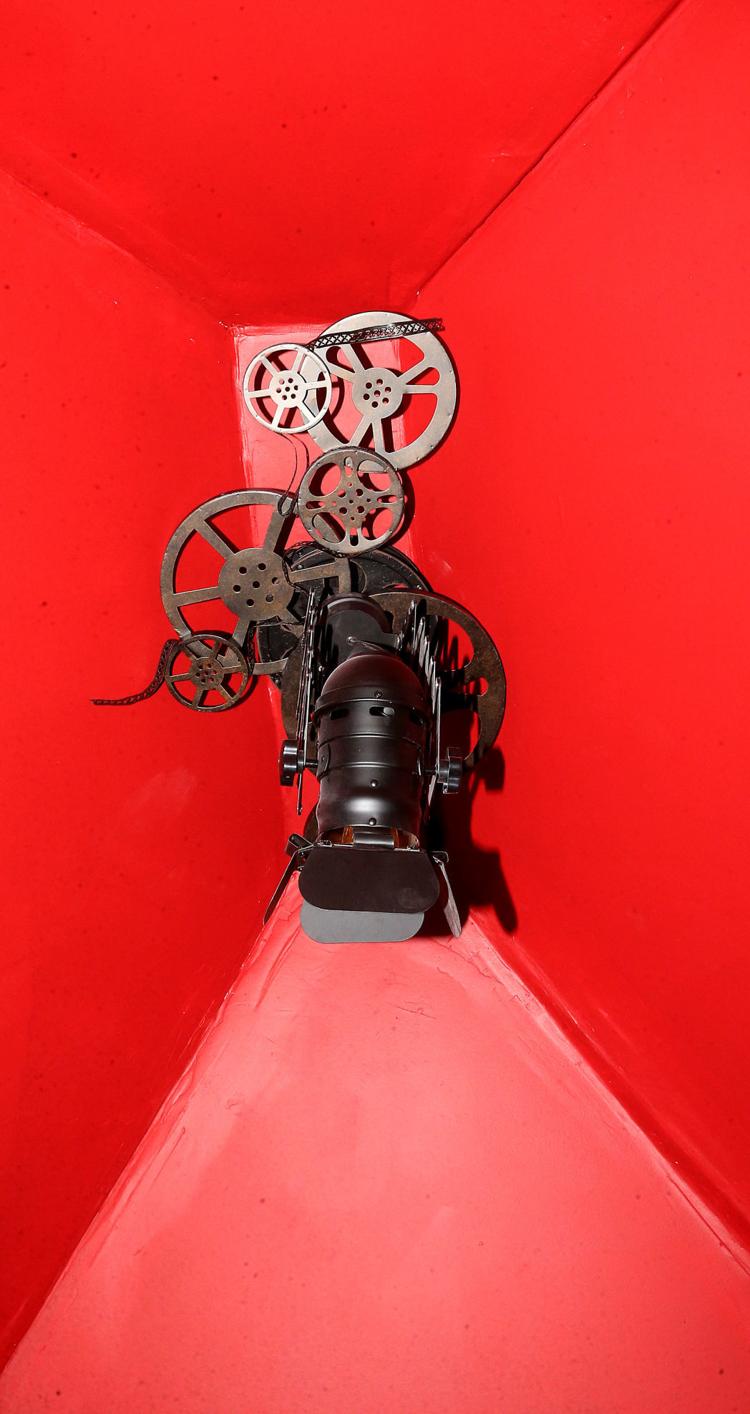 081119-qct-qca-theater-024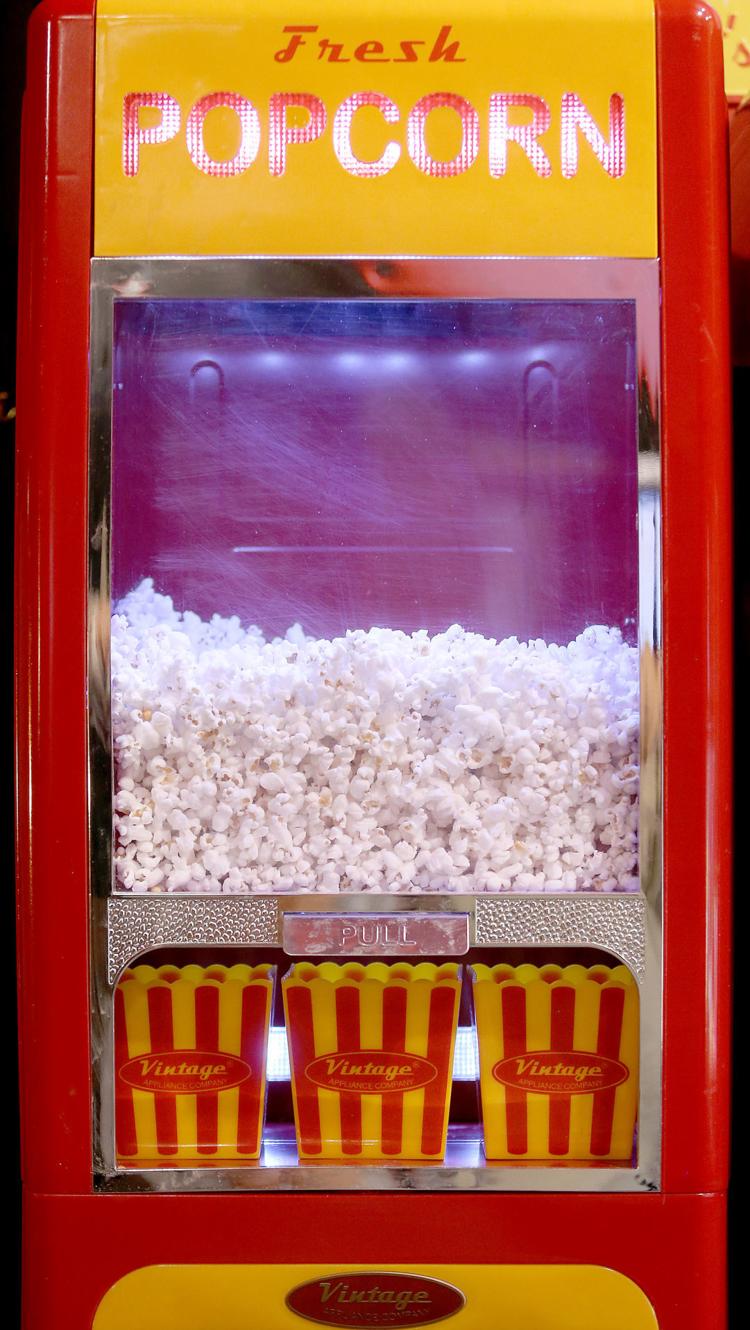 081119-qct-qca-theater-025