When Festival of Trees burst upon the Quad-Cities in 1986, the world was a  different place.
Organizers sent printed news releases about the festival through the U.S. mail.
They could count on company executives to attend an elegant, black-tie gala at the start of the event, bidding $1,000 to $2,000 in a live auction to buy one of the festival's decorated trees.
Volunteers in charge of stocking the gift shop would travel, in person, to Chicago markets, searching for items that might not appear in Quad-City department stores for another year.
None of that happens anymore.
But the Kwik Star Festival of Trees, an annual fundraiser for Quad-City Arts, Rock Island, remains a vibrant community attraction that raises money to enrich the area's quality of life through the arts because it has changed and adapted with the times.
And three women — Pat Wohlford, Marty Huber and Carolyn Hamilton — who have volunteered with the festival since its beginning (or nearly so) continue to give their time and talent to make it the best it can be. At 30 or more years each, they are the festival's longest-serving volunteers.
All say that friendships and commitment to the organization's mission are what keep them coming back. Here are their stories.
Pat Wohlford: "I love what I do."
Wohlford, of Bettendorf, is manager of designer recruitment — finding people who will create displays in the categories of room vignettes, trees, holiday entries (a staircase with a door at the top), hearth and home (a fireplace with a door) and doors.
For each entry in each category, the festival finds a sponsor — an individual, company or organization — to donate money up front so that no matter what happens, the festival can pay its bills, Wohlford explained.
In addition, each entry may have a benefactor — a person or company — that helps the designer pay for the materials needed to create the design. Designers find their own benefactors, or pay for their materials themselves.
At this point in the festival's life, there is a master list of past designers Wohlford can call on to see if they're in for another year, but she also makes "cold calls" to bring in fresh talent and ideas.
This year attracted 24 first-time designers in the tree category, in part because of the theme "Christmas Around the World," Wohlford said. Two of the 24 are Mercado on Fifth, an open air market in Moline's Floreciente neighborhood, and the Department of International Studies at Augustana College, Rock Island
In addition to recruiting designers, Wohlford is one herself. Her favorite design from the past was a Japanese garden room vignette with a real water fountain.
Working on the festival never really stops, Wohlford said. "We take a break in December and then we start planning again in January," she said.
Wohlford began in 1989, the fourth year of the festival. Through the years she also has done public relations and marketing and served as co-director and as a member of the steering committee. She also has worked with setup and tear-down.
"I tell people I've never been paid to do a job that I enjoy as much as Festival of Trees," she said. "I love what I do. I love what the event does for the community."
Bio: Wohlford grew up in Leeds, South Dakota, graduating from South Dakota State University, Brookings, where she met her future husband, Bill. She majored in journalism, and he majored in engineering. He got a job with Deere & Co., from which he retired in 2000. He also designs for the festival and is a committee chairman.
The Wohlfords have three children, and Pat describes herself as a "serious gardener." She also is beginning her 51st year as a percussionist with the Bettendorf Park Band.
Marty Huber: "It's the people. It's the friends."
Huber began in 1986, the first year of the festival, but this year she is working as a consultant because after 56 years of living in Moline, she and her husband have moved to Montana to be closer to their son, daughter-in-law and two grandsons.
Huber got involved in the festival out of curiosity about the Visiting Artists program. In the mid-1980s she was serving as cultural arts chairman for the Moline Schools PTA, which would give a small donation to the Visiting Artists.
At some point, another PTA member asked her why the PTA had to make the donation, and when Huber realized she didn't have an answer, she went to investigate. That's when she came to know and appreciate Visiting Artists, a program that brings professional artists into area schools.
"That program is so very, very special," she said. "If we can entice just one child to sing, or dance or play an instrument, it's worth it. Our goal is to try to get into all the schools with at least one visit a year. They are doing a tremendous job."
You have free articles remaining.
When Festival of Trees was organized to raise money for Visiting Artists, it was a natural for Huber to volunteer. Because she had a background in retail sales, she gravitated toward the gift shop, serving as co-chair for 11 years.
Talk about tedium! Consider that for each item she and her co-chair bought for the shop, someone had to open the box it was in, mark it for price, re-box it, store it until the time of the festival, open the box, then put the item on display. At the end of festival, an inventory had to be made, and items that did not sell had to be re-boxed, put on a truck and stored until next year. Phew!
Another job Huber had was being in charge of the Zoo Tree, now the Toy Tree. The idea was to collect 1,500 plush animal toys, put them on a 25-foot tree as an attraction and then at the end of the festival, distribute the animals to children in need.
The "collect" part was the challenge. Huber would ask friends, associates — anyone — to host a party — any kind of party — in which they'd ask their guests to bring a plush toy.
"I can't tell you how many birthday parties we hosted where we asked people to bring a critter," she said.
Through the years she also served on the management team, the floor design and design committees, the judging team and worked on the parade. She also was a co-chair of the festival and systems manager.
And, like Wohlford, was herself a designer.
Two favorite designs leap to mind. One is the room vignette she made for the festival's 30th year, filled with festival memorabilia including "wallpaper" of newspaper clippings about the festival. She decorated with various collectibles such as pins, her parade hat and original sweatshirts.
A second was a double room with a country scene including a barn, forest, and tractor from the Deer Valley Collectors. It won a blue ribbon and best of show.
Huber kept coming back because of her commitment to Visiting Artists and the people she worked with.
"It's the people," she said. "It's the friends."
Bio: Huber describes herself as an "Army brat" who lived all over the country. She graduated from the University of Wisconsin where she met her husband. He worked for Deere & Co. and she worked as what she describes as a "gal Friday" for the former Carson, Pirie, Scott & Co. department store in downtown Moline.
Moving away after so many years was difficult but, as she said, "It's not goodbye, it's see you later."
They have two sons and four grandchildren.
Carolyn Hamilton: "It gets in your blood. It's something I like doing."
Hamilton, of Bettendorf, was recruited to the festival by Pat Miller, a founding organizer, who died in 2014.
Hamilton was retired from U.S. West, Davenport, as a maintenance center supervisor, and Miller asked her if she wanted "something to do."
Through the years she's done various jobs, but for the past number she has been co-chair of setup and take-down. In this capacity, she greets 10 semi-trailer trucks as they bring in the decorations, stands, backdrops and "infrastructure" that are saved and stored from year to year.
Once everything is where it should be, carpenters arrive to assemble structures that have been disassembled for storage or that have to be built new and are fed pizza.
After setup, designers use the stands and backdrops for putting up their creations, and the festival opens for its 10-day run.
"Then on Sunday at four o'clock," it's bedlam," Hamilton said of doing setup in reverse when the festival ends.
"We come back on Monday and Tuesday and by Tuesday night, it's done. It's a pretty well-oiled machine. It gets in your blood. It's something I like doing."
As for special memories, she recalls "working with Karen Getz," the longtime volunteer who died in 2007. "She was something special."
Bio: Hamilton grew up in Davenport and graduated from Davenport High School.
She married Bill Hamilton, whom she met at the phone company, who died in 2012. She serves on numerous boards, is an avid gardener and is president of the Midwest Regional Hosta Society.
wreath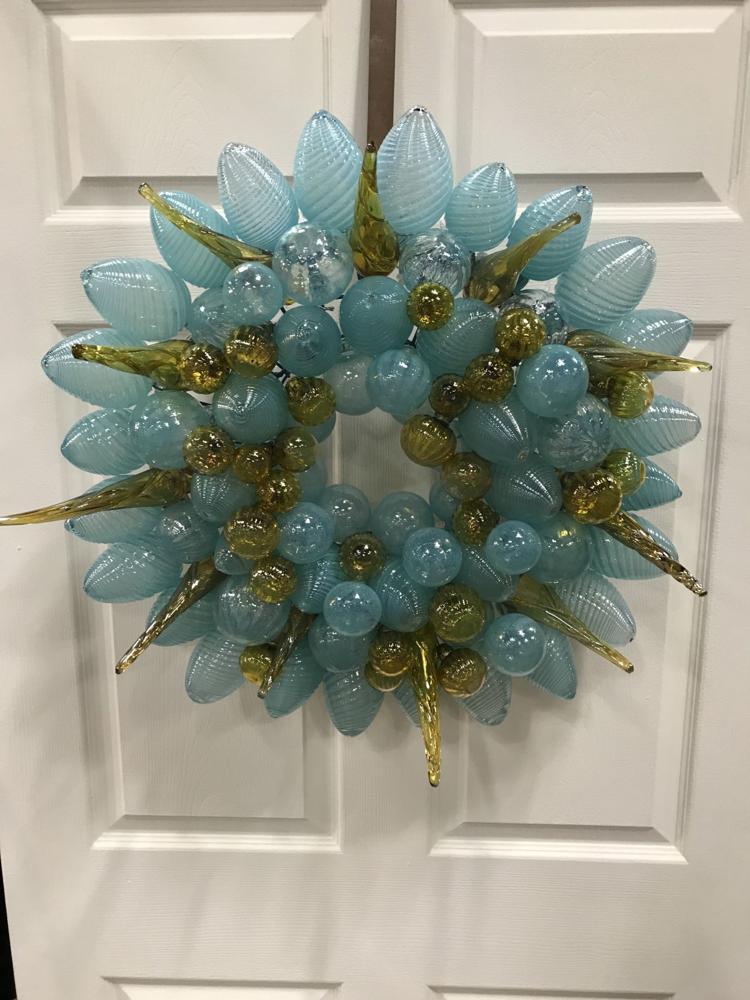 Favorites-of-2018-0072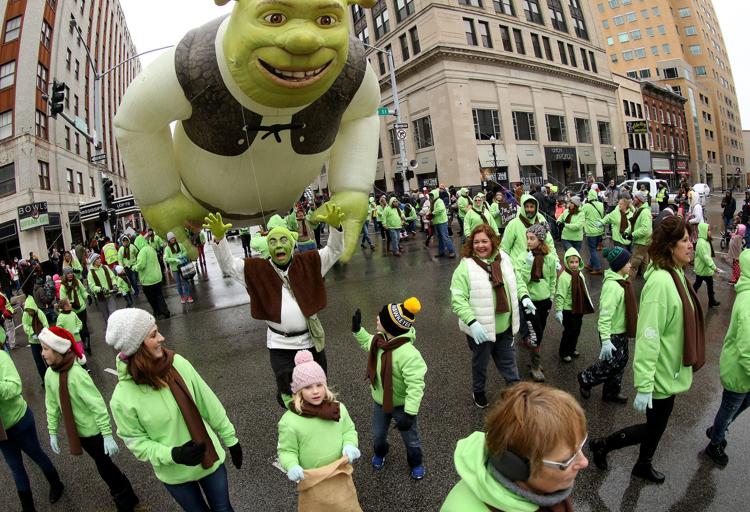 111718-qct-qca-parade-051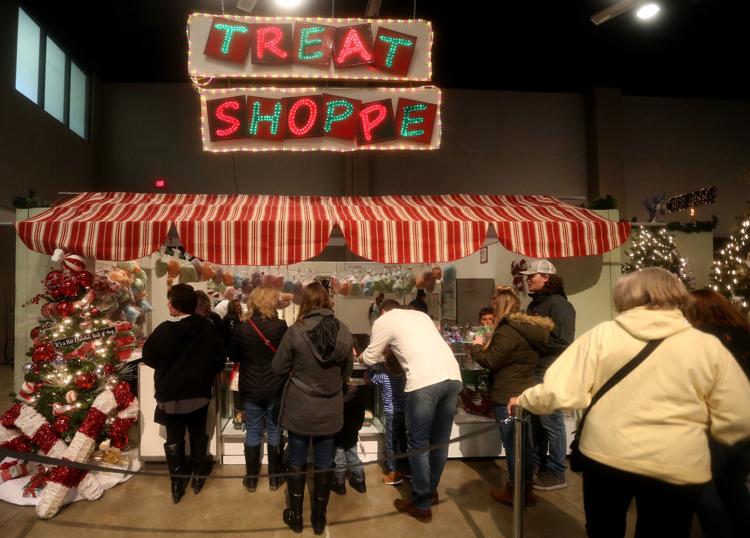 111718-qct-qca-parade-054
111718-qct-qca-parade-055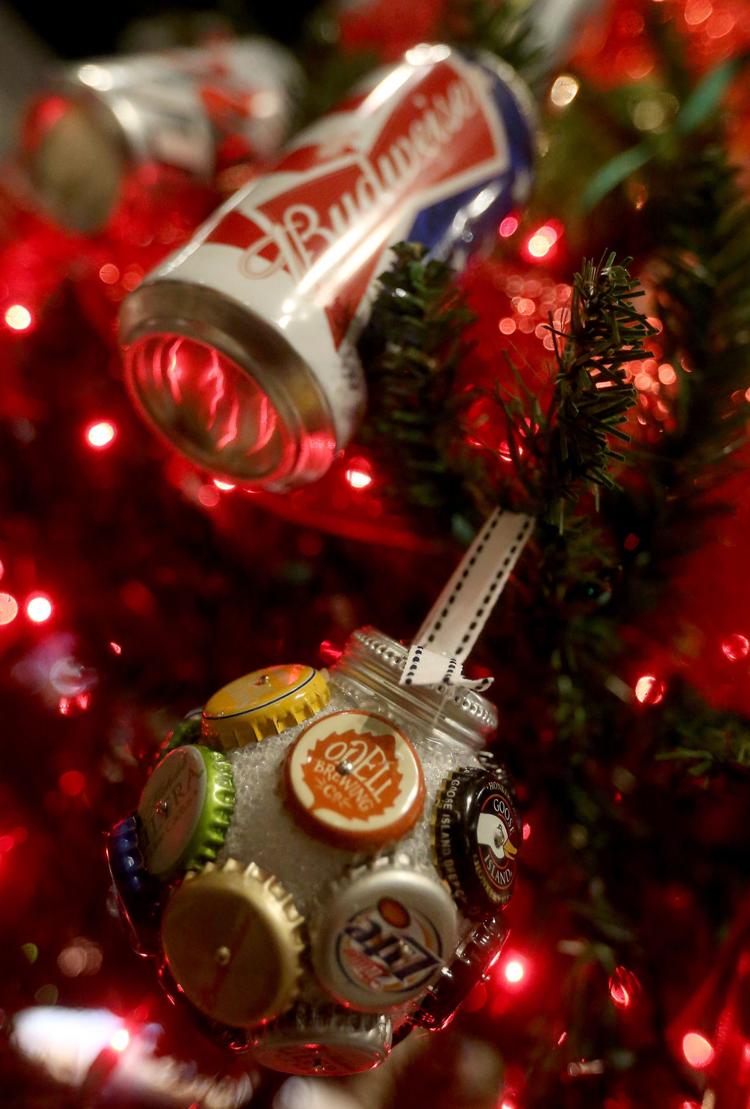 111718-qct-qca-parade-031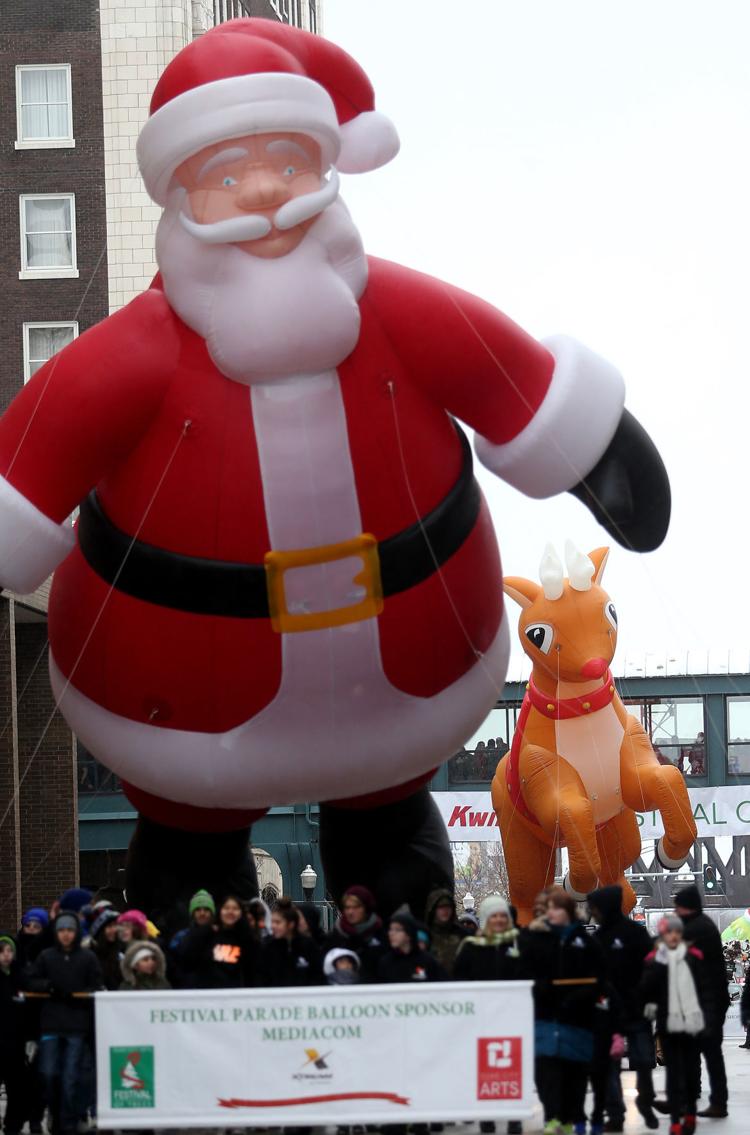 112616-Festival-of-trees-005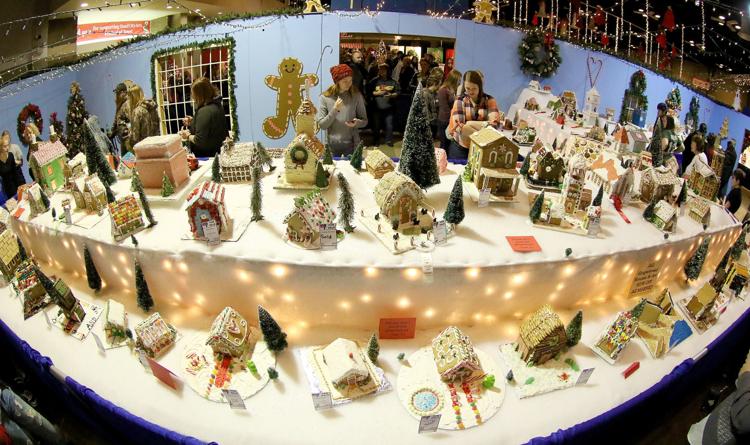 111718-qct-qca-parade-027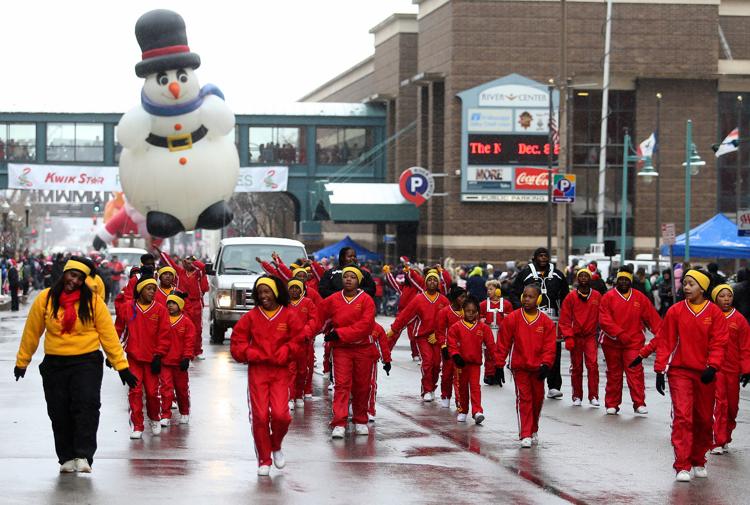 111618-Festival-005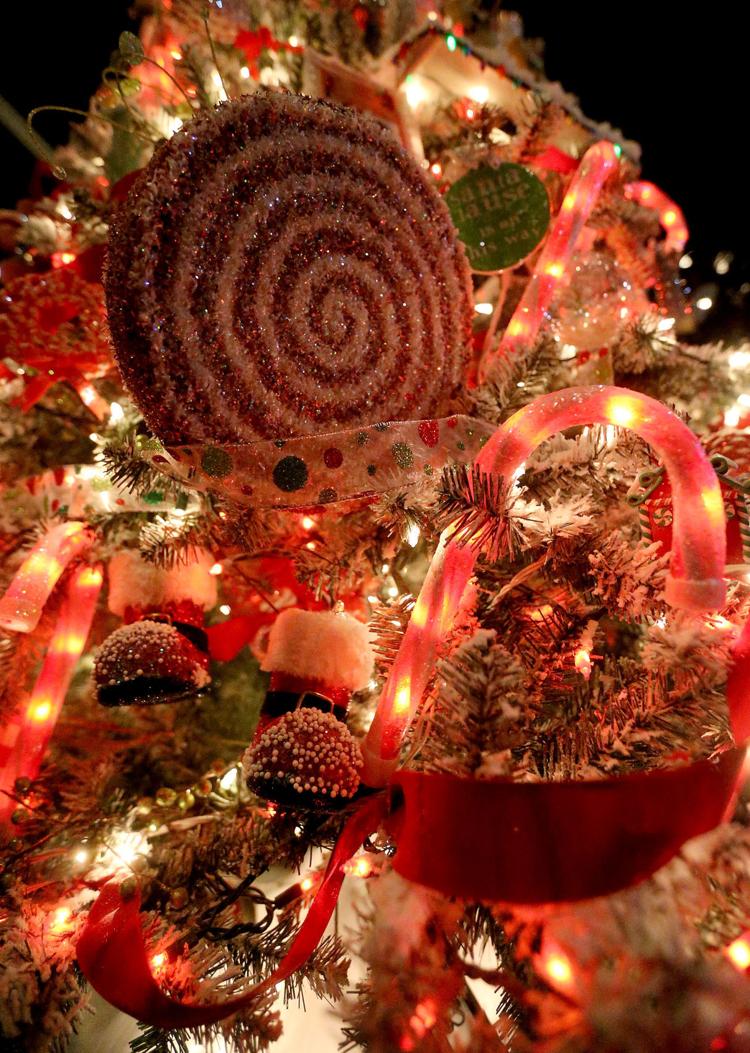 111618-Festival-008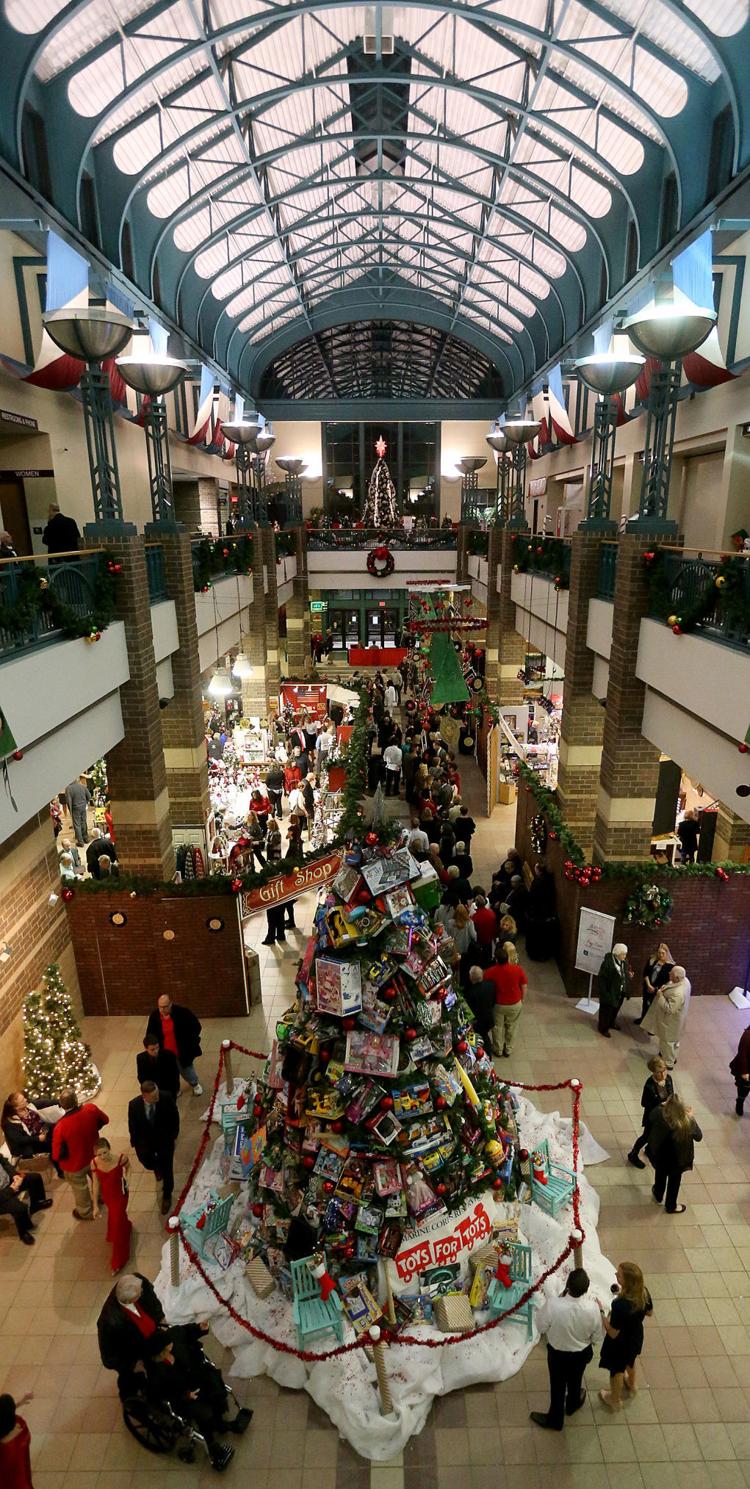 Festival of Trees setup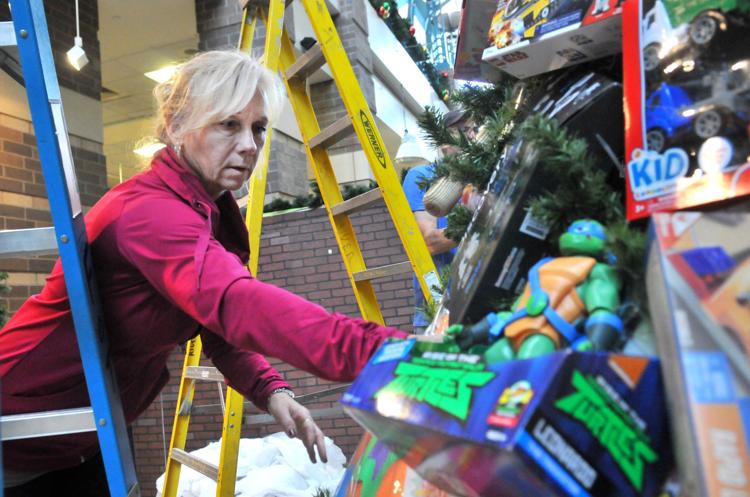 Festival of Trees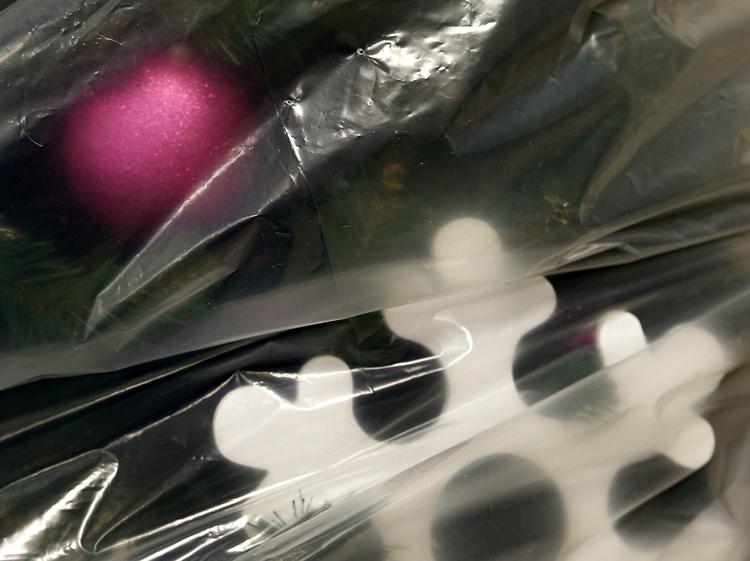 111719-qct-qca-festival-01.jpg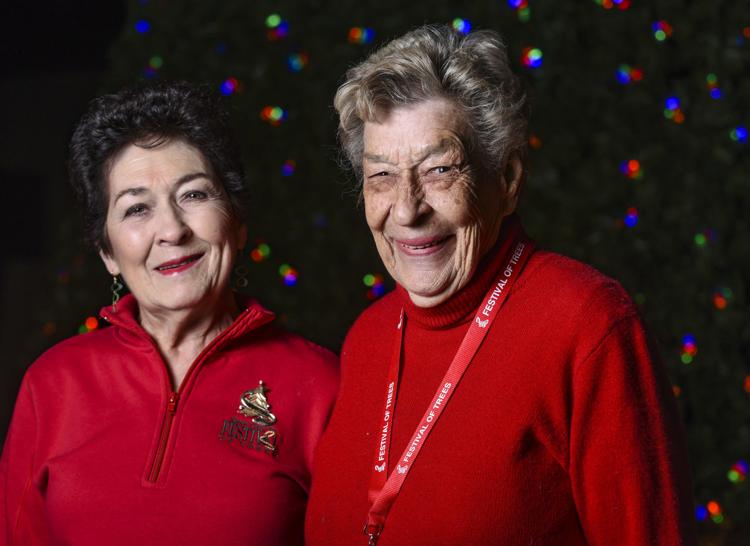 111719-qct-qca-festival-02.jpg