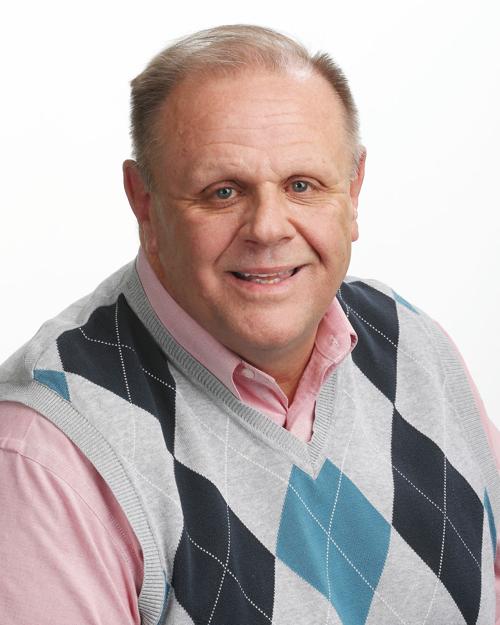 Today's sermonette comes with a hint of hypocrisy.
I love Little League Baseball. Have since I played it 50 years ago.
Strange is my affection, since my son never played an inning of Little League and I serve in a board capacity of an elite travel baseball organization.
Little League baseball, save for the fences being way too short, is a wonderful option.
Especially on the local front.
On a recent rain-soaked Saturday, I had the good fortune to watch 10-year-old Little League All-Stars from Moline and Silvis play at Moline's Warren Giles Baseball Complex at Riverside Park. The field on which my man, Moline All-Star Colton Welch, was playing — and the reason my son and I froze our collective backsides — was named in honor of the late Leo Brunner.
Today's offering will not be a ping-pong match of the varying degrees of good for travel baseball, which served my son and countless others well, and all that is great with Little League. Both have merit. Each is a family choice. One is watered down and the other gets a bad rap.
I just happened to notice Little League doing yeoman's work.
There are no gimmes in life. If you can play baseball or any sport, someone will find you. If a decision-maker decides you can carry on past high school and withstand the rigors of the game and the academic side of life becoming cutthroat, someone will find you and afford you that opportunity. If you are good enough to cash a professional baseball check, someone whose job it is to make sure you can endure will find you.
It does not matter where you play growing up. It matters that you play. It matters even more that you practice. Also, bodies change. That 10-year-old whose dad pitches to him all the time might not be the same dude at 14 or 15.
It must be noted, it doesn't matter where you have played either Little League or travel ball when you reach high school. If you can play, you play. The best — and I have three decades of experience on my side — will play. There is no such thing as a feeder program in baseball.
It doesn't matter how many private hitting or pitching lessons you get. The best play. Your hitting or pitching coach does not make out the lineup.
On a rainy, cold and windy Saturday, I witnessed enthusiasm and coaches taking the time to teach — however, way too many parents did too much coaching from the sidelines. Despite the weather, kids were having a blast. They played hard, they did things right and they were as fundamentally sound as you can be at that age. Each player truly loved that they were muddy, they were grimy. Someone was going to have their hands full getting their uniforms clean.
The only thing missing was a post-game slide in the mud.
I saw teams from Illinois on this day, showing me good things happen in Little League — Rock Island-Milan, Silvis, Colona and Moline just to name a few.
That night I witnessed filled diamonds for Little League and kids playing and enjoying a level of play that often gets a bad rap. The baseball was good and the players played hard. Save for some fence-straddling and annoying dads, it was everything Little League should be.
I don't have exact numbers for Davenport's Southeast and Moline when it comes to players, and I don't care. I can tell when there are a lot of young kids benefiting from what Little League is about.
Save for the cash grab and corporate gamesmanship that is its World Series, Little League has a place. Moline remains a shining example of all that is right with Little League. Volunteers with no kids on any teams or skin in any part of the game, were doing great work to benefit the young people on the field. There were dudes on tractors and with rakes in their hands, and the only reason they were doing it was to benefit the 10-year-olds in front of them.
Despite Mother Nature's tantrum, I was taken back to the old days, when Little League was king, where you played, you practiced and you left with a smile.
There is a place in our world for both travel ball and Little League, especially in places like Moline and at Davenport's Southeast where it's done right.
For once, the adults got it right.