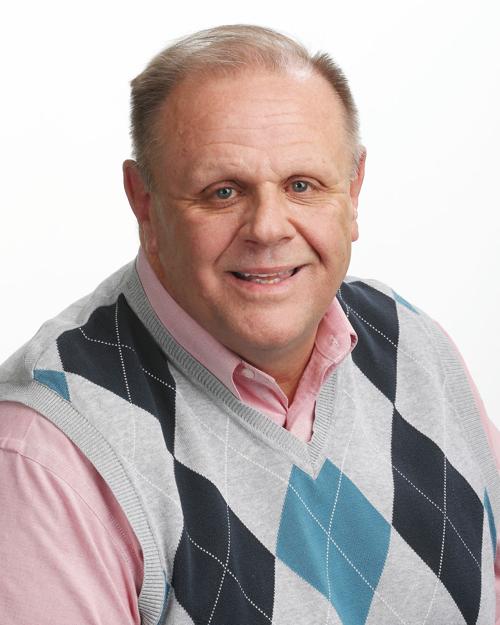 You should have called or stopped. I heard you were in the neighborhood, but I wasn't going to bug you like the others 'round here. There's a pool; we could have kicked back and chilled on the deck as well. My neighbors — some of them — are a gas. We could have grilled fish — or had it raw like you bears prefer —  and munched on berries. 
First, Bruno, I'm glad you're OK. Yeah, Missouri's different. How? Just different. My mom was from Missouri. ... At least she was cool.
That said, the recent dart-shot you took to the side and the nap that followed, was all good. Really. And where the Missouri Department of Conservation has dropped you is suitable to your style of living. Personally, I would have asked for a spot in St. Louis. Great town, lots to do. Winning baseball. 
Sometimes you have to go where you are told. I've been there.
But hey, what a long, strange trip, huh?
Four hundred miles — through four states — chasing a girl?  I get it in soooo, soooo many ways, but I don't. Many a good man has been lost traveling outside one's comfort zone in search of love. I do, however, admire your persistence.
Search on, dude. You know she's out there.
Seriously, Bruno, what a trip. I understand your wanting to leave Wisconsin. Twenty-three years ago, I spent six months one weekend in Sheboygan and have yet to recover. Seriously. The flat tire outside Milwaukee in the RV I was riding in didn't help things, but you get my drift. I mean it's craft beer, cheese, the Badgers, Packers and Brewers.
They say you were in Illinois after Wisconsin. Good choice, lots to do. I'm sure someone in Chicago asked you to vote, probably two or three times. Goodness, Bruno, please tell me you like the White Sox and not the Cubs? I hope you wore your mask.
I liked that you moved into Iowa, Clinton area, and set down some roots. I hope you stopped at Manny's in Fulton for tacos or pizza, before crossing from Illinois into Iowa. Clinton's a nice town, lots of woods, plenty of water. 
Your next stop was Scott County. Sorry about the onlookers, dude. People have no clue about your temper. It's all good here, pal, despite the rise in COVID-19 numbers and some 20-somethings thinking it's spring break. You should have stopped for some eats, some rest and a dip. But I get it, you were searching for love.
It did me good to hear you crossed the Mississippi back into Illinois. Dude, I hope you swam. It takes forever to get across the I-74 Bridge, and downtown Moline is a nightmare once you get off the bridge. You'll like the bridge when it's complete, but Bruno, dude, I have no idea if that's ever going to happen.
It did me good to know you were in southern Rock Island County. Lots of places to hang out for you. Good woods, good swimming, all that stuff.  Glad you didn't mess with the livestock along your route. Seriously, they get really territorial.
It warmed my heart to hear folks from the Pike County Sheriff's Department helped you get across the interstate. It doesn't surprise me. Some of the nicest folks I've ever come across are from Pittsfield, the county seat. A couple umpires from my past, though, might not see me that way, but whatever. I cannot help it they needed vision assistance. Still, Pike County rocks.
My question, Bruno, is why didn't you stay in Illinois?  Yeah, yeah, I know the state's broke and the dude bought the governorship, but it's Illinois and you had the choice between Illinois and Missouri? I bet girl bears in Illinois are 10 times better than girl bears in Missouri.
Still, Dude, I get it. Here's hoping you find what you are looking for..
And next time —  If you're in the area — stop. I have a couple neighbors I'd like to give a good scare.
Be the first to know
Get local news delivered to your inbox!