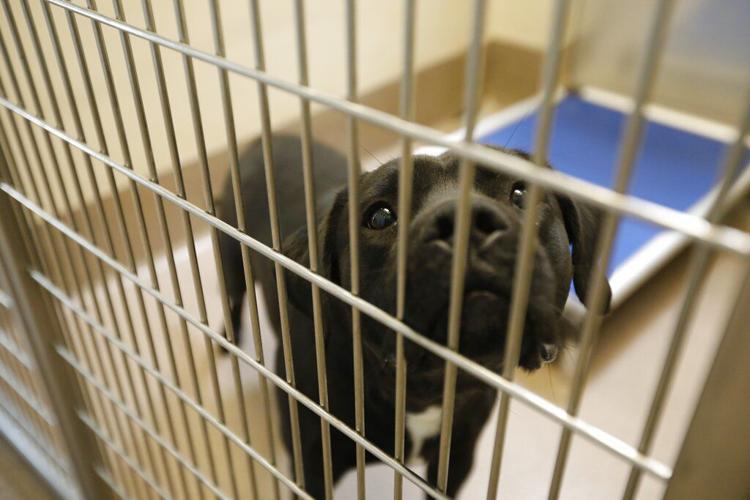 Morando and Dean aren't the only ones who have thought this extra time at home would be ideal for adding that much-wanted pet to the family.
For the Franklin County Dog Shelter and Adoption Center in Ohio, recent weeks have been unprecedented. More than 155 dogs are being fostered by the public for an indefinite amount of time, said Andrew Kohn, the agency's community relations manager. Generally, when the shelter hosts its week-long "sleepover events" during the holidays, only about half as many animals head to foster homes.
Appointments to look at dogs are booked two weeks in advance now. Kohn even saw people on social media selling their spots, but the shelter is trying to limit that behavior.
"This is not normal," Kohn said.
Even the dog who has been there the longest — 150 days — is getting a break from shelter life.
Kohn said the agency hopes that many of the animals will be adopted by the time the pandemic settles down. During typical foster events, they experience an adoption rate of about 60% to 65%.
"Our evil master plan is the more time people spend with a dog, the harder it will be to give them back," Kohn said with a laugh. "Animals, on a basic level, tug at your heartstrings. You're at home by yourself and it makes the animals feel good."
Get a dose of adorable in your inbox
Receive local adoptable pets PLUS updates for pet lovers in your inbox every week!