While researchers already discovered a trained dog's nose can identify COVID-19 with its scent-detecting capabilities, dogs have now demonstrated they can also sniff out long-term virus symptoms — often called "long COVID" — in patients, researchers in Germany found.
Dogs are "superior smellers" and are already used to detect what the human nose typically cannot from diseases, such as Parkinson's, cancer and diabetes, to drugs and explosives in public places, according to the American Lung Association.
In a pilot study, scientists discovered the dogs that had been trained to detect COVID-19 in their prior research could identify long COVID patient samples with a "high sensitivity," according to the work published June 16 in Frontiers in Medicine.
"These results suggest that the disease-specific odor of acute COVID-19 is still present in the majority of long COVID samples," study authors from the University of Veterinary Medicine in Hanover, Germany, wrote.
Long COVID symptoms can linger for weeks, or even years, after an infection with "new, returning or ongoing health problems," according to the Centers for Disease Control and Prevention. They may be identified weeks after first testing positive for the coronavirus, and symptoms can include fatigue, breathing troubles, heart palpitations, brain fog and more.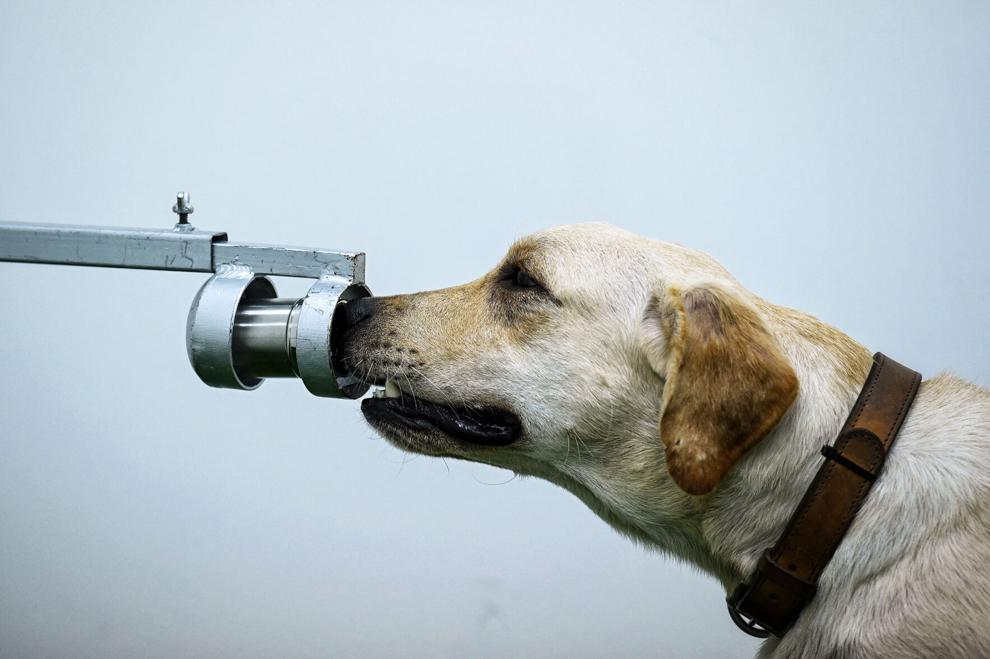 In the study, the team of German researchers had nine dogs dip their noses into scent holes containing samples of long COVID patient saliva as well as COVID-19 positive and negative patient samples of saliva, urine and sweat for comparison during two test scenarios.
Out of 732 samples presented to the dogs overall, they showed an average sensitivity of more than 85% to long COVID in both scenarios, the research found. The dogs could more accurately detect long COVID samples when presented next to negative COVID-19 samples (a 94% sensitivity) compared to long COVID samples presented next to positive virus samples (with a 86% sensitivity).
Dogs pick up on 'disease-specific' odors
"Dog odor detection is far better than the general public can imagine," study co-author Dr. Esther Schalke said in a statement regarding one of the team's prior studies published in 2020, McClatchy News previously reported.
"We were amazed at how quickly our dogs could be trained to recognize samples from SARS-CoV-2 infected individuals," Schalke added.
The team has been training dogs to detect COVID-19 in multiple studies since April 2020.
Dogs' noses have about 300 million scent receptors and are much more sensitive to smells compared to humans, who have roughly 5 or 6 million scent receptors, according to the American Lung Association.
In the authors' most recent study, the nine dogs, with names such as Bella, Erec and Lotta, correctly identified 92.86% of long COVID samples as COVID-19 positive when long COVID samples were presented next to negative virus samples.
In comparison, when the dogs sniffed out long COVID samples next to positive COVID-19 samples, they identified just 3.96% of long COVID samples as positive virus samples, according to the research.
Study authors explained that this likely indicates the "disease-specific odor" of COVID-19 was still detectable by the dogs in long COVID samples, "but probably not to the same extent as in samples" of current COVID-19 positive patients.
Disease-specific odors are "composed of a unique pattern of volatile organic compounds" that are "produced by cell metabolism and released with breath, urine, saliva, blood, sweat and other body fluids," scientists wrote.
Ultimately, they concluded that their study's results support the hypothesis that lingering symptoms of COVID-19 can last for months following initial infection.
5 common dog myths and the facts behind them
Sniffing out the truth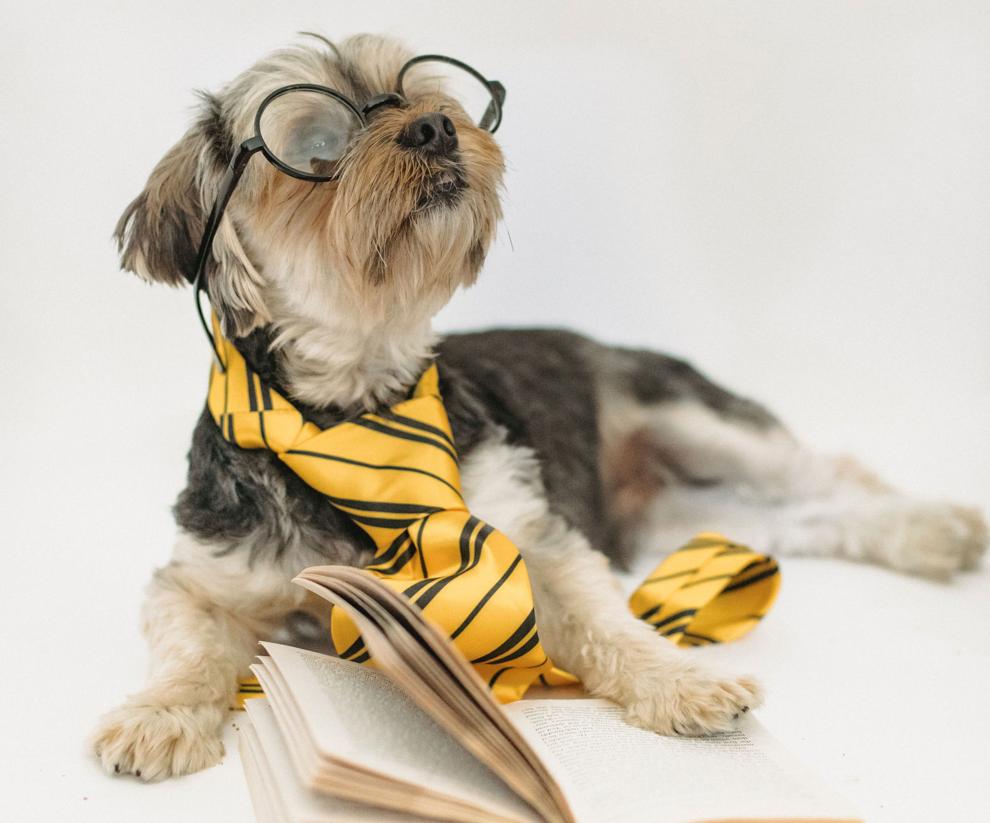 There are countless myths about our pets — some so old they have become facts in the eyes of many people. While some of these myths are harmless, many are filled with misinformation about a dog's care, temperament, behavior and intelligence. Pet owners who act on this misinformation may not be meeting the needs of their dog.
To separate fact from fiction, the American Kennel Club clears up some well-known myths about dogs.
Myth No. 1: A wagging tail means a happy dog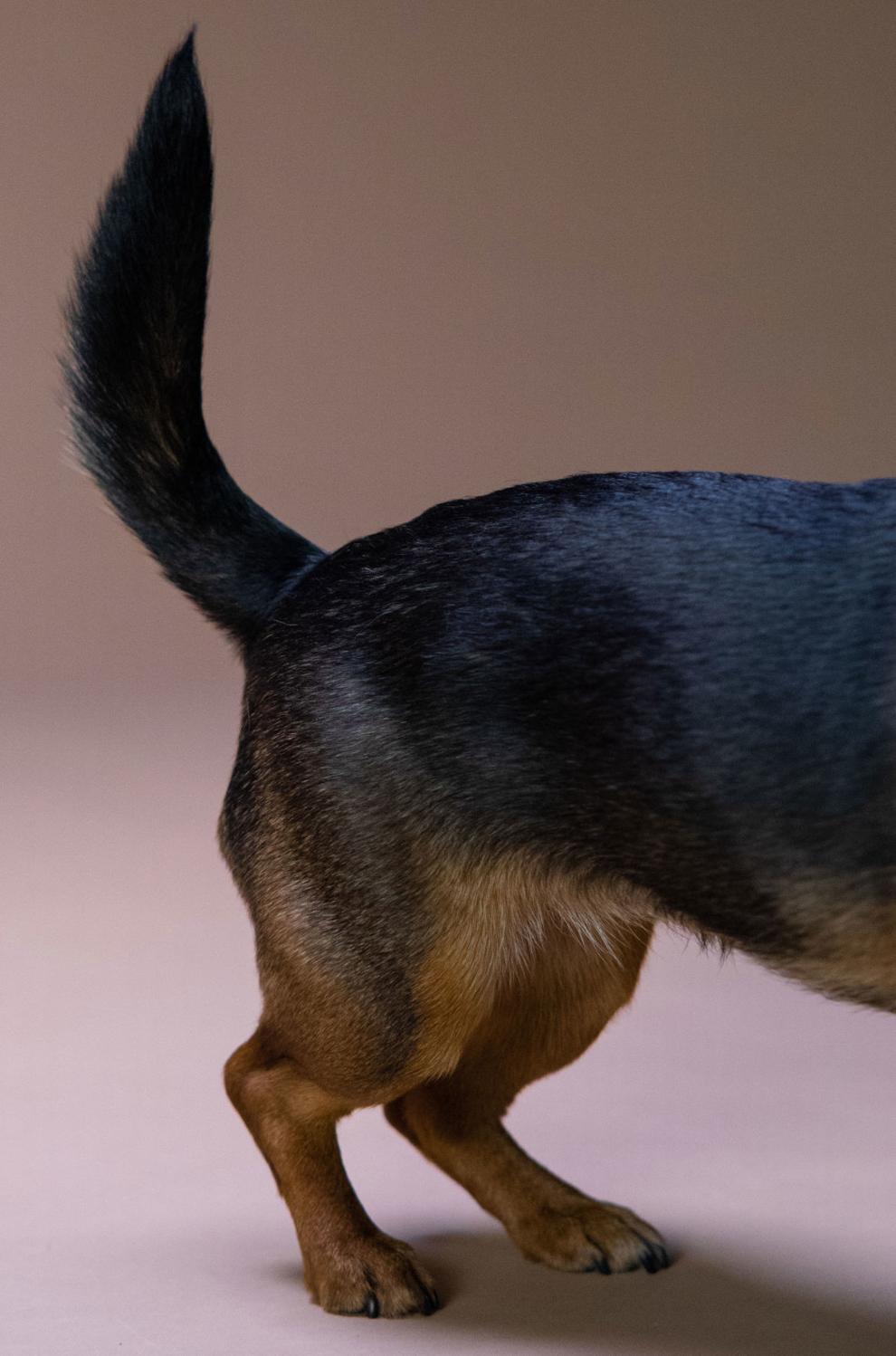 The truth: A wagging tail does not always mean the dog is happy. While a natural, midlevel wagging tail does indicate the dog is content, most other wags indicate the opposite.
A high, stiff wagging tail can be a sign of agitation in the dog, suggesting they are ready to protect something, while a low and quick wag may express the dog is scared and submissive.
Myth No. 2: Dogs age seven years for every human year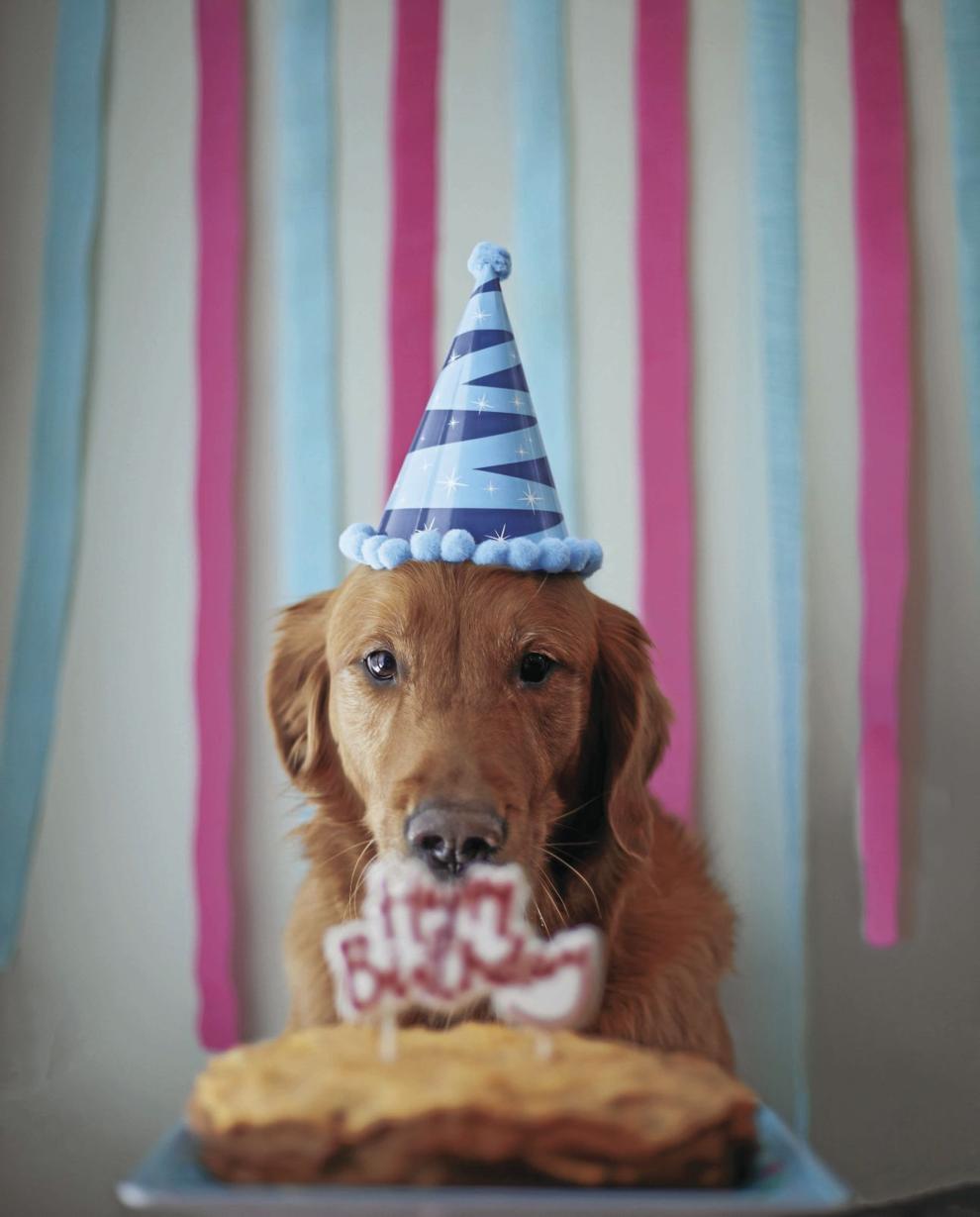 The truth: This myth has been around for so long most people see it as a fact. Although dogs do age quicker than humans, the 7:1 ratio is not perfectly accurate.
Dogs age faster when they are younger, and then the aging process slows down as they get older.
The size of the dog also plays a role in the aging process — larger dogs age faster than small dogs.
Myth No. 3: A warm nose indicates sickness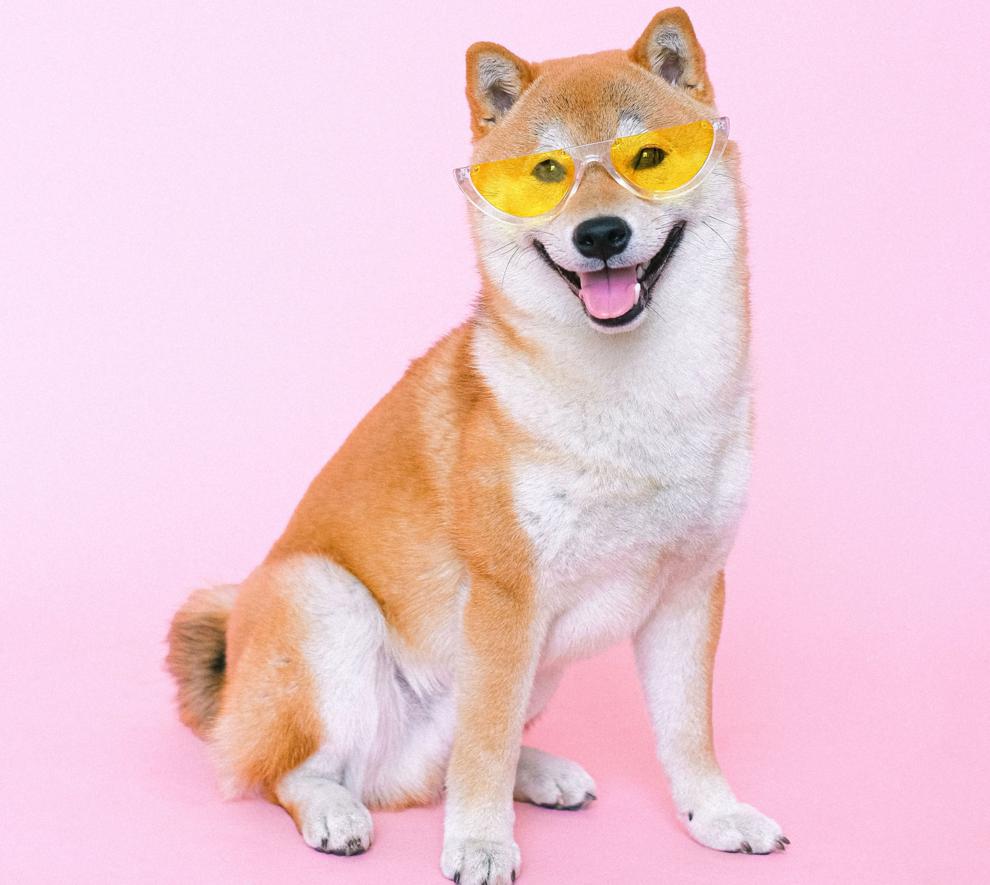 The truth: The idea that a dog in good health should have a cold, wet nose is nothing more than another myth. The temperature of a dog's nose does not represent health or sickness. Using a thermometer is the only way to accurately measure your dog's temperature.
Myth No. 4: Old dogs can't learn new tricks
The truth: You can absolutely teach an older dog new tricks, like how to shake hands, speak or roll over. Keeping the training sessions short and fun while using plenty of positive reinforcement like treats and praise can help make the training process easier.
Myth No. 5: Dogs can't see in color
The truth: At one point in time, it was believed dogs could only see in black, white and shades of gray. This myth is still believed by many people today. Dogs have fewer color-sensitive cones in their eyes than humans do. However, it has been discovered that although it's not in the same way as humans, dogs can in fact see color. They can see blue, green-ish yellow and yellow along with various shades of gray.