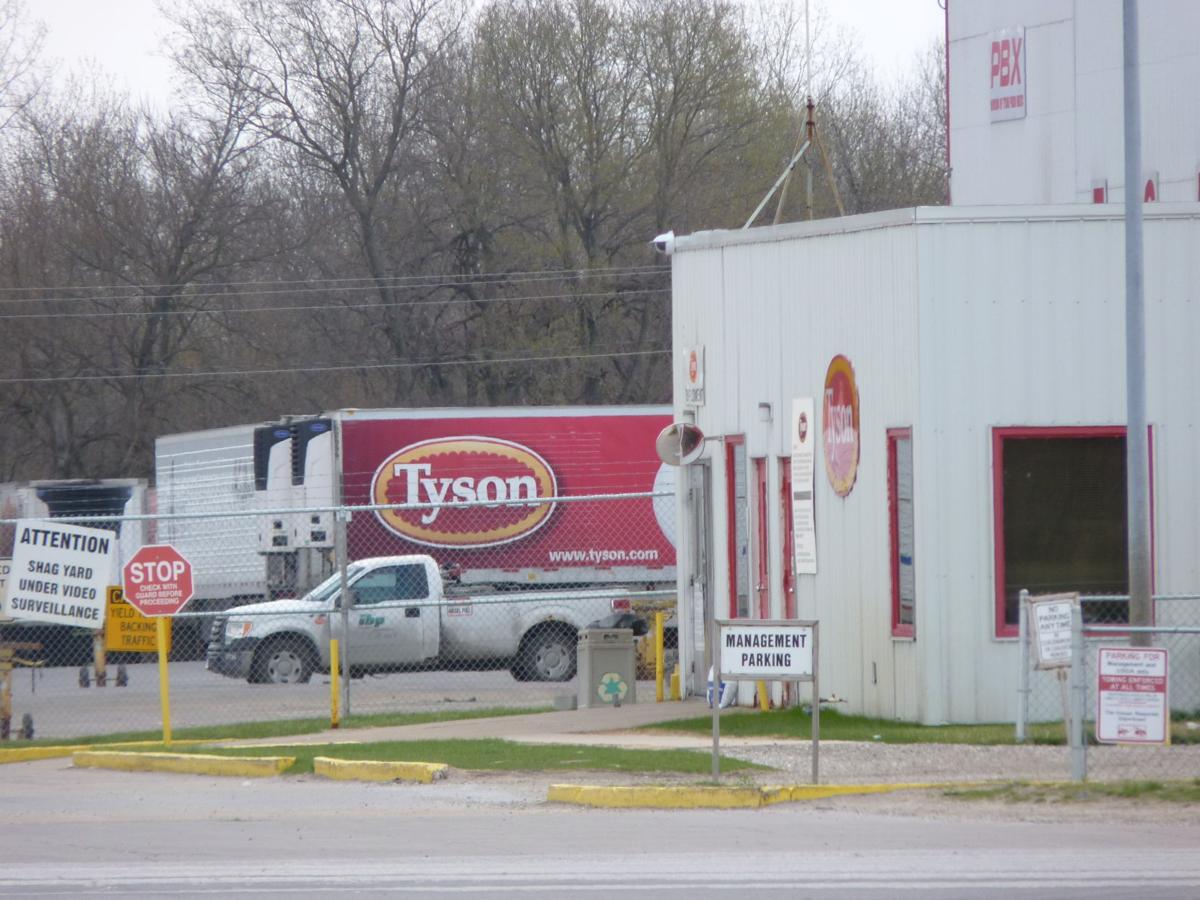 COLUMBUS JUNCTION – As Mayor Mark Huston looks around his town, he sees most businesses with their doors locked. The town's restaurants and taverns are all closed. The local attorney's office is locked. The library is closed indefinitely. Even the city hall, where he was working, had its doors locked.
"It's quiet," he said. "It's quiet like it is in Muscatine, or the Quad-Cities or about any place else."
Earlier that day, Huston was listening to Gov. Kim Reynolds daily press conference, and heard her speak extensively about Columbus Junction and the closure of the Tyson plant just outside of town on Highway 70. The plant employs about 1,300 people and for the town with a population of 2,000, that makes Tyson the largest employer in town. The total population of the county is about 11,000.
Last week, the plant had closed after testing for the COVID-19 found 24 people at the Tyson plant testing positive. On Tuesday, 86 more positive cases were confirmed, and plans to reopen sometime this week were postponed until at least April 20. While hoping the situation is resolved, Huston said there is very little the town can do to assist.
"They are so much bigger than we are," Huston said. "I have talked with the plant manager and he told me what they are going to do. They are trying to get the plant open. There's nothing we can do. I wouldn't have any idea what we could do."
Safety precautions Huston had heard about include taking employees temperatures as they enter the building and increasing sanitary procedures. While he is not sure if interpreters had been brought in to stress the importance of safety precautions against COVID-19 to those employees whose first language is not English, he says the plant uses interpreters for most other things and have been on staff for years so he believes they are in use now. Huston believes all employees are being tested.
Representatives of Tyson had not returned a call requesting information by press time.
Huston said even with its doors closed, Tyson is still paying its workers. What is harming the small town more than Tyson being closed for a few weeks, Huston said, is the small businesses in town that are closed. It's like this all over Iowa and probably all over the country, and Huston is concerned many of the businesses won't return once the COVID-19 emergency is over, or won't make it if they do.
"You would like to help each and every person that is having difficulties and you would like to get back to where we were before all this happened," he said. 'We will. It's just a matter of how long it takes."
While saying he doesn't want anyone to be sick or to lose their life, he is sure the economic impact of COVID-19 is "unbelievable." He is sure it will take a long time for Columbus Junction as well as every other town in the nation to recover financially. Saying he also works as a truck driver, Huston said the traffic count throughout the state is way down.
Overall, Huston said, everyone in town seems to be doing the best they can to stop the spread of the virus. He said Tyson beginning operations again would help the town. He also hopes to get the other businesses in town open before they aren't able to come back.
"We'll all make it through this," he said. 'It's just what is the damage going to look like when it gets done. It's kind of like high water time. When the water goes down you have to take a look and see what you've got, roll up your sleeves and figure out how to fix it. Hopefully we will be able to fix most of it, but we won't be able to fix all of it."