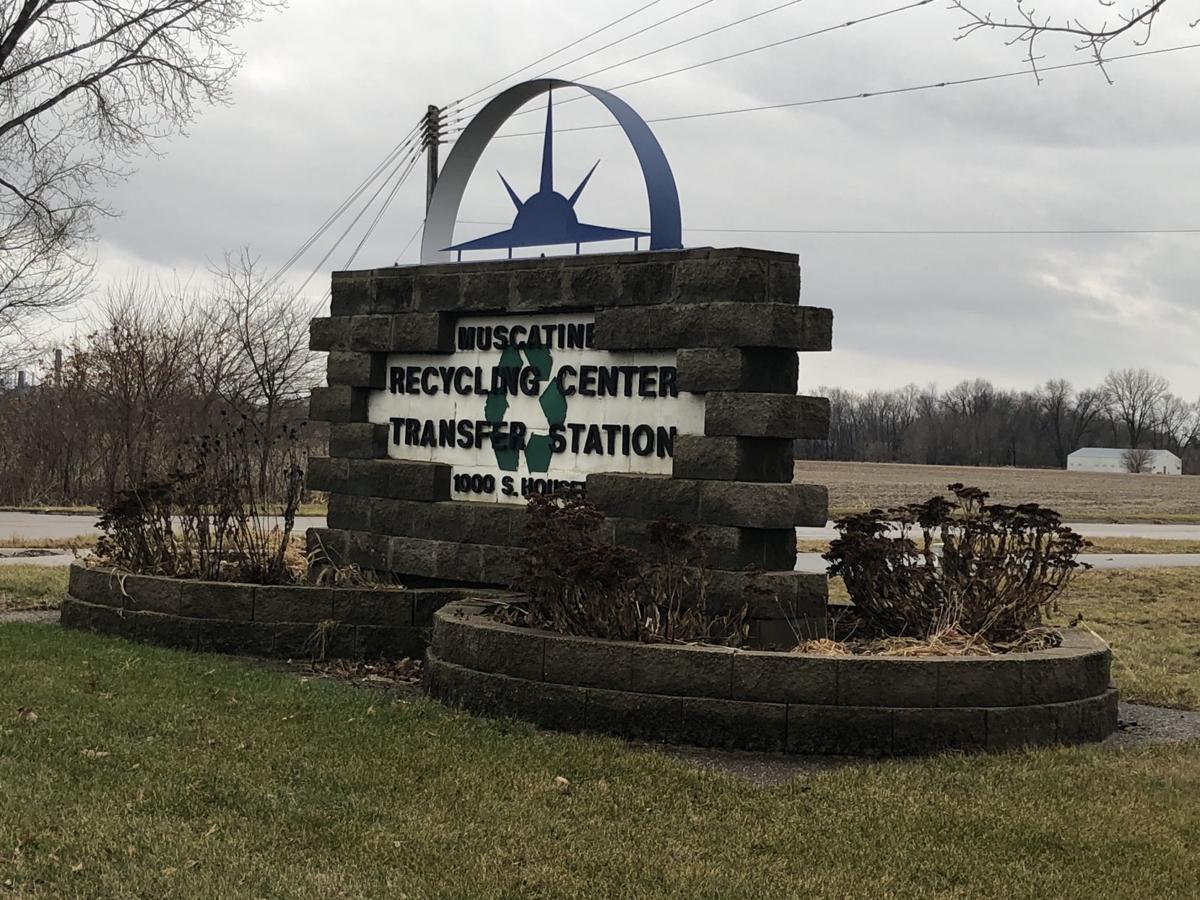 MUSCATINE — Recycling at the Muscatine Transfer Station will end July 1.
In a news release Thursday from the city, Solid Waste-Collection and Drainage Manager David Popp said the company leasing space at the city's recycling facility will not renew its lease, citing a bad market for selling recycled materials.
During the Muscatine City Council meeting later that night, Public Works Director Brian Stineman commented on the issue.
"There's no longer a market or buyer for recyclables," he said.
The largest buyer of U.S. recycled materials was China until 2018. The country reportedly banned 24 categories of materials including plastics and unsorted papers citing contaminated or dirty waste appearing in imported recyclables, a surplus of the country's own recyclable waste and rising labor costs to manage the waste.
Stineman said when agreement between the city and Republic Services began, the solid waste collection company was paying the city to have containers at the Transfer Station. With the market dried up, the company no longer wants the space.
You have free articles remaining.
City staff have discussed options to provide the service or to contract with Republic Services, he said, but either would be "way beyond our budget."
The cost was not one the department anticipated funding during budget discussions for the next fiscal year, Stineman said, and the revenue generated from refuse collection rates wouldn't cover the cost.
"There's no way to do it," he said.
Though recycling collection will cease at the Transfer Station, curbside recycling will continue every other week. Stineman said that service is covered by the collection rates Muscatine and Fruitland residents pay, and Republic Services will provide it.
"It's definitely unfortunate," Stineman said. "As a person with an environmental background, I hate to see that service not be provided but realistically, dollar-wise, it's not economical to do it. You're almost better just putting it in a landfill."
City Administrator Gregg Mandsager said Republic has asked for an increase in contract services, but the city could look into creating a request for bids to contract for recycling and other collection services with another company when the contract expires in two years.
More information is available on the city website at Collection Days/Map and Recycling Guide. The city reported Muscatine and Fruitland residents who need a larger recycling container can contact the Transfer Station at 563-263-9689. Dumping recycling after July 1 will not be allowed, and Popp said signs and security cameras will be installed to prevent anyone from doing so.