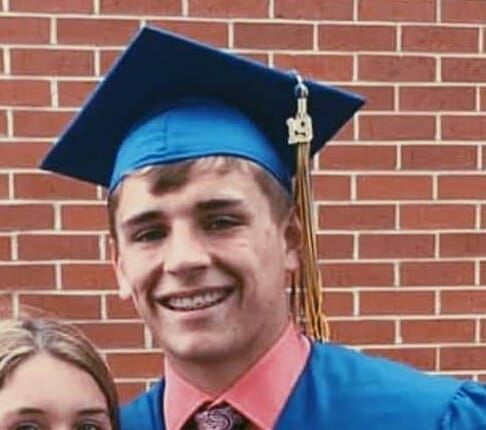 TIPTON — Milton Jermaine Cole Serrano Jr., 21, of Muscatine, remains in the Cedar County Jail in lieu of $1 million cash-only bond for charges connected to the stabbing death of Chantz Stevens, 19, of Wilton.
Serrano made his first appearance in Cedar County District Court Monday with assistant public defender Miguel A. Puentes on charges of first-degree murder, harassment, and third-degree criminal mischief, according to court documents. First-degree murder is a Class A felony punishable by a mandatory life sentence without possibility of parole or probation. During the hearing, Cedar County Magistrate Lisa Jones found probable cause to believe Serrano had committed the offenses.
According to the supporting evidence, Serrano allegedly attended a party early Sunday, July 19 in the 900 block of Quincy Avenue, Clarence, in rural Cedar County. During the party, Serrano keyed a silver Toyota Camry belonging to Lenny Edens, resulting in about $1,000 damage. After keying the vehicle, Serrano was confronted by other party attendees and asked multiple times to leave. A physical altercation ensued between Serrano and another person. The altercation was broken up. Serrano then made reference to a knife in his pocket and threatened to stab other individuals at the scene.
The record said Serrano got into an altercation with Stevens. As it moved to the ground, Serrano pulled his knife and stabbed Stevens twice in the abdomen. Someone got the knife away from Serrano, who said he was going to his vehciel to get a gun. The people he was with convinced him to leave and go to Muscatine.
Several people tried to render first aid to Stevens, but he died at the scene. The file said an autopsy is pending but there was no other apparent cause of death other than two puncture wounds in his abdomen.
Later that morning, Serrano posted to social media, making reference to being involved in a physical altercation and stabbing someone. In the post, Serrano has what appears to be dried blood on his body and is brandishing a knife that appears to be consistent with witness accounts of the knife used in the stabbing. The knife in the social media posts has what appears to be dried blood on the blade.
Officers found Serrano at a residence in Muscatine. He admitted to law enforcement that he had been involved in an altercation during which he stabbed someone, the court record says. A search warrant was executed on the residence where he was found, and clothing consistent with those described by witnesses to the stabbing were seized.
A preliminary hearing has been set for 9:30 a.m. July 29 in Cedar County Courthouse.