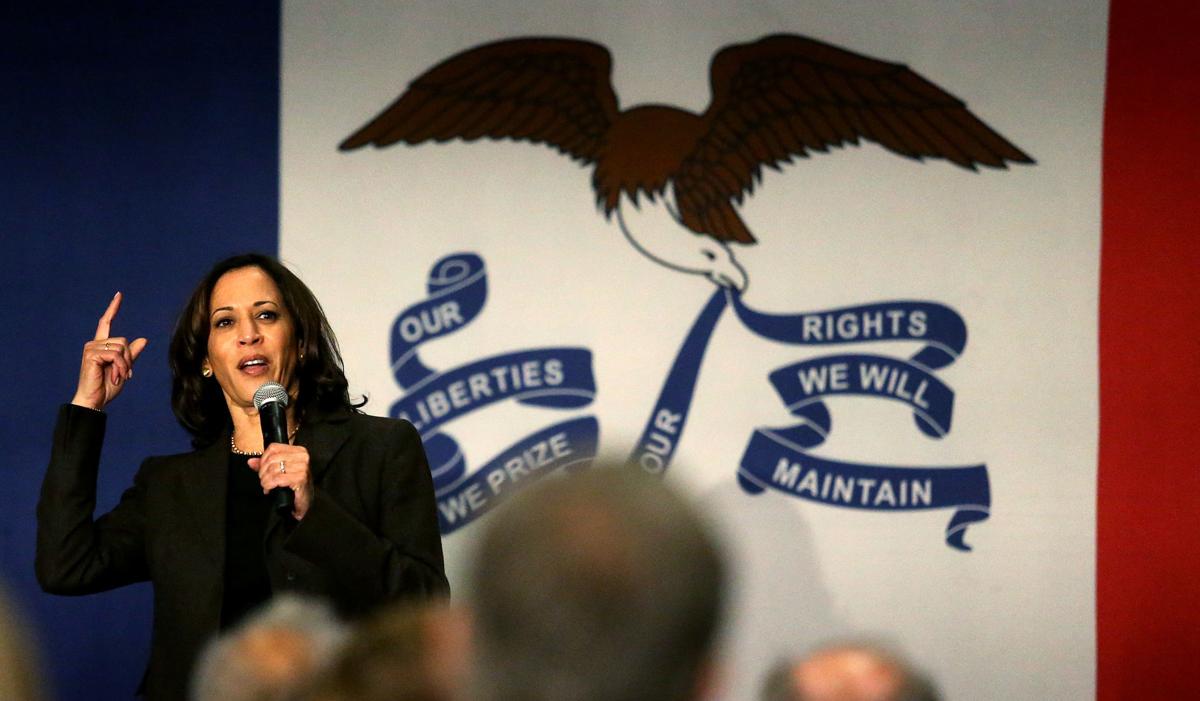 MUSCATINE — Democratic presidential candidate Kamala Harris returns to Muscatine Friday to meet the community and spread her message ahead of the Iowa caucuses.
Beginning at 6:20 p.m. Friday, at Missippi Brewing Company, 107 Iowa Ave., Harris, a senator representing California, will host a meet-and-greet. Doors open at 5:30 p.m.
You have free articles remaining.
Harris visited Muscatine in August during a bus tour of the state. She is moving from larger events to smaller locations in hopes of more one-on-one communication with caucus-goers.
The freshman senator began her campaign with a high-powered showing in the first Democratic debate, but with lackluster subsequent showings she has focused her attention on Iowa. Her campaign has confirmed moving workers from Nevada and California in to Iowa.
She was most recently ranked fifth in the Democratic nominee race.