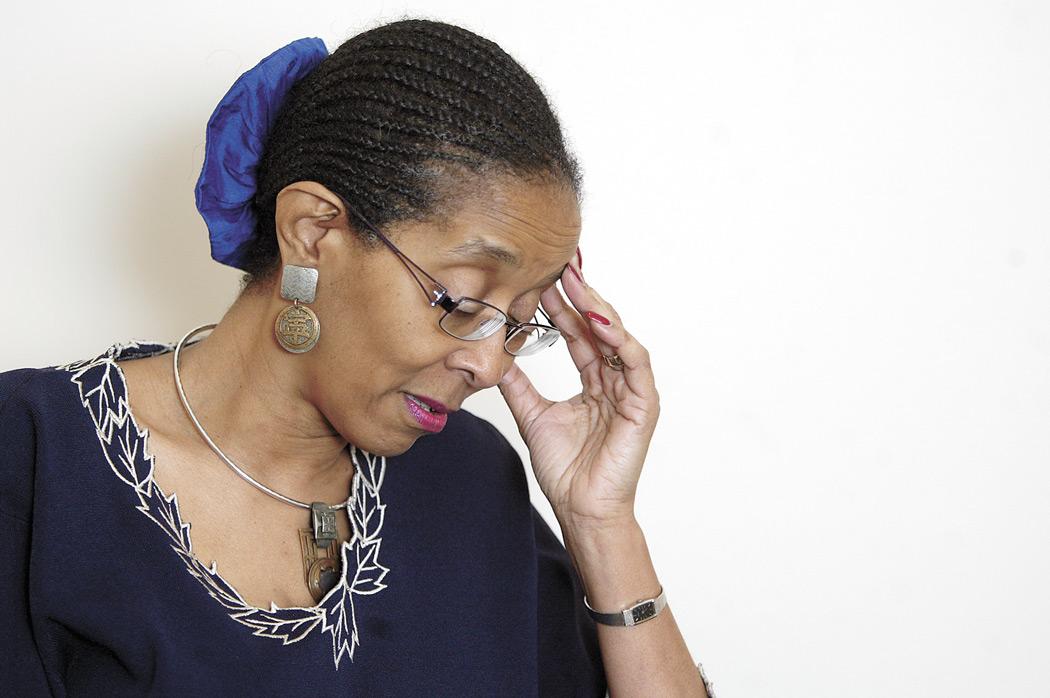 When Francine Bellson gave doctors approval to remove the breathing tube from her husband, the calendar was the last thing on her mind.
About two hours later, Louie Bellson — the famed jazz drummer who grew up in Moline — died at age 84 at Cedars-Sinai Medical Center in Los Angeles.
"I wasn't even thinking it was Valentine's Day," his wife said. "All the holidays — Thanksgiving, Christmas, everything — me and Louie spent in the hospital."
She recalled her 16 1/2-year marriage to the drumming icon Tuesday afternoon at Esterdahl Mortuary in Moline, shortly before hundreds of family, friends and fans paid their respects during a three-hour visitation.
Funeral services are today in Rock Island, and Bellson will be buried next to his father at Riverside Cemetery in Moline.
Francine Bellson said her husband, who had Parkinson's disease, fell getting out of a car in Los Angeles during early November and broke his hip. Pneumonia compounded with the Parkinson's kept the drummer going back and forth between the hospital and a rehabilitation facility.
He took a turn for the better a week before his death, talking more than he had in months — "a real chatty Cathy," his widow said.
"I just knew he was going to be home," she said, adding that she was singing and dancing for him in his hospital room.
But she got a call the next day that his heart had stopped twice. A pain medication drip would last until the middle of the week.
"My head was truly spinning," she said.
The doctors kept him on a breathing tube for a few more days so his family, including some from the Quad-Cities, could make it to Los Angeles to see him alive one more time.
Longtime Bellson friend and famed singer Tony Bennett did not have a chance to make it in time, she said.
She gave her OK to remove the tube late in the morning of Feb. 14, while she ran errands, including a trip to a funeral home.
When she got back home, there were several messages on her answering machine. The first was from the doctor: "Mrs. Bellson, Louie went to heaven."
A former physicist, she met him on a cruise in 1991, unaware the man she was speaking with in a hotel restaurant was a jazz legend. They married in September 1992.
After much debate with her husband over the past few years about where he should be buried — in Philadelphia with his first wife, singer-actress Pearl Bailey; in California; in Moline or his birthplace of Rock Falls, Ill. — a family plot became available in the fall.
Bellson lay in state at the mortuary Tuesday, dressed in a black suit with a red-and-gold tie, clutching a pair of Zildjian drumsticks. In the memory drawer in the lower half of the coffin were a small cymbal and a drum key.
Family members greeted those paying their respects while photos of Bellson's performances through the years were displayed in a room.
"He was such a major musician," said Bellson's niece, Penny Wilks of Coal Valley, Ill. "If anybody was deserving of this, it was him."
During a 45-minute interview with the Quad-City Times, Francine Bellson — who also served as her husband's manager — had a smile on her face and a ready laugh rather than tears accompanying her recollections.
"In a true Christian marriage … you understand about when death does come and it's a preparation," she said. "You're not grieving, not 'Oh no, what am I going to do?' "