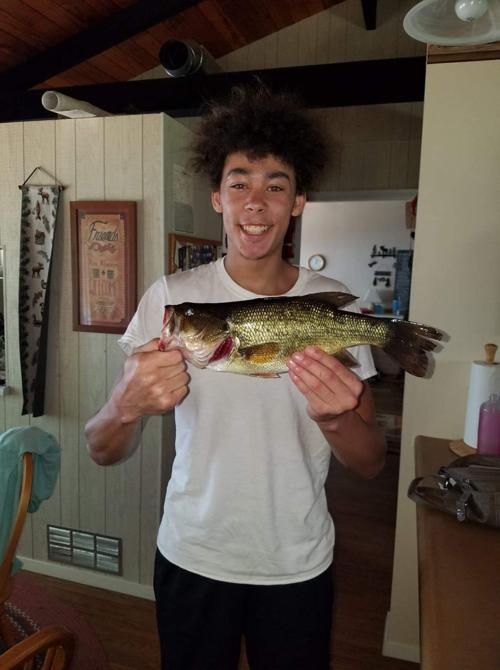 Sunrise was an hour away last Saturday when Wendy Ramsdale heard her phone ringing.
"It was still dark, I remember it was 5:25 in the morning, and I heard the phone and I've raised enough kids to know that a phone ringing on a Saturday morning couldn't be a good thing," said Ramsdale, who has eight children with her husband, Bill.
A disembodied voice told Wendy, "Your son has been involved in an accident.'
"And I thought, OK, a car accident. OK, we deal with this. And I said 'A car accident?' And the voice said 'No. Your son has been shot.' And I just couldn't believe what I was hearing."
Darien Ramsdale, 22, was shot in the neck sometime around 2:09 a.m. Saturday, Aug. 29 while standing outside in the area of The District of Rock Island.
Darien wasn't the only victim in the early-morning gunfire. The incident started just after 2 a.m. as Rock Island Police officers responded to a fight in The District at 18th Street and 2nd Avenue. The fight was in the street and not inside the fenced area of the plaza.
The first officer on the scene at 2:09 a.m. reported shots being fired as he approached the area on foot. Four victims — including Darien — were found there.
A 43-year man later identified as Rock Island resident Jesse Brand Jr. was pronounced dead where he fell outside Smoking Dog Pub. Police also located a 42-year-old man with a gunshot wound to the leg and a 29-year-old man with gunshot wounds to the chest and hand.
The gun mayhem didn't end there. At 2:17 a.m. officers responded to shots fired in the area of 19th Street and 2nd Avenue. Officers found the fifth and sixth victims — a 28-year-old man who was shot in the abdomen and a 30-year-old man who was shot in the leg.
Police arrested Dewaun Anthony Berry, age 42, Monday, Aug. 31 in connection to the shootings. His bond was set at $5 million.
Wendy said her son will be paralyzed. Because of COVID-19 restrictions, only one family member can visit Darien in the hospital. Wendy is working from home and caring for the family's three youngest children.
"We know he will lose some body movement — we just don't know the extent yet," she said. "We are pretty certain it will be from the waist down, and we have hopes that there will be more recovery.
"But right now we are just waiting."
Darien and a few buddies were "just hanging out" in the district when shots were fired.
"We had started hanging out together Friday in Davenport and we headed over to the district," said Travarai Angel, a friend of Ramsdale. "We were outside and we were there for, maybe, five minutes."
Angel said he and Darien "had no idea there was a fight going on" almost a block away from where they were standing. And he wanted to dispel some rumors and assumptions about his friend.
"Darien is a kind, and a really great friend," Angel said. "He has a lot of empathy and understanding for people when they are going through tough times.
"But he was funny, too. He was never afraid to stand up and speak his mind. And he wasn't related to any kind of violence or gangs. He is just a hard-working guy."
Darien's ability to relate and feel for others may have had something to do with his own experiences. Bill and Wendy adopted Darien and his sister, Keonna, when he was 5. They were two of five children the Ramsdales fostered and then adopted.
"Darien had a rough start as a kid, but he was always the kid who wanted to help me," Wendy said. "I think he was that way with people, in general, as he got older. But life was not easy on Darien."
Darien was a student at Rock Island High School and standout member of the tennis team. On the verge of going to the IHSA state tournament his senior year, it was discovered he had a defective heart valve.
"He had to have an operation right after high school," Wendy said. "Missing out on tennis put him in a depression. He struggled. A lot of kids struggle in their late teens and early 20s."
Darien also recently missed a month of work after a test for COVID-19 never came back from the state.
"He was back at work and he was getting things back together," Wendy said. "But bullets travel, don't they? All we can do now is pick up and help Darien and support him and each other.
"We have to do good things and help each other."
Be the first to know
Get local news delivered to your inbox!