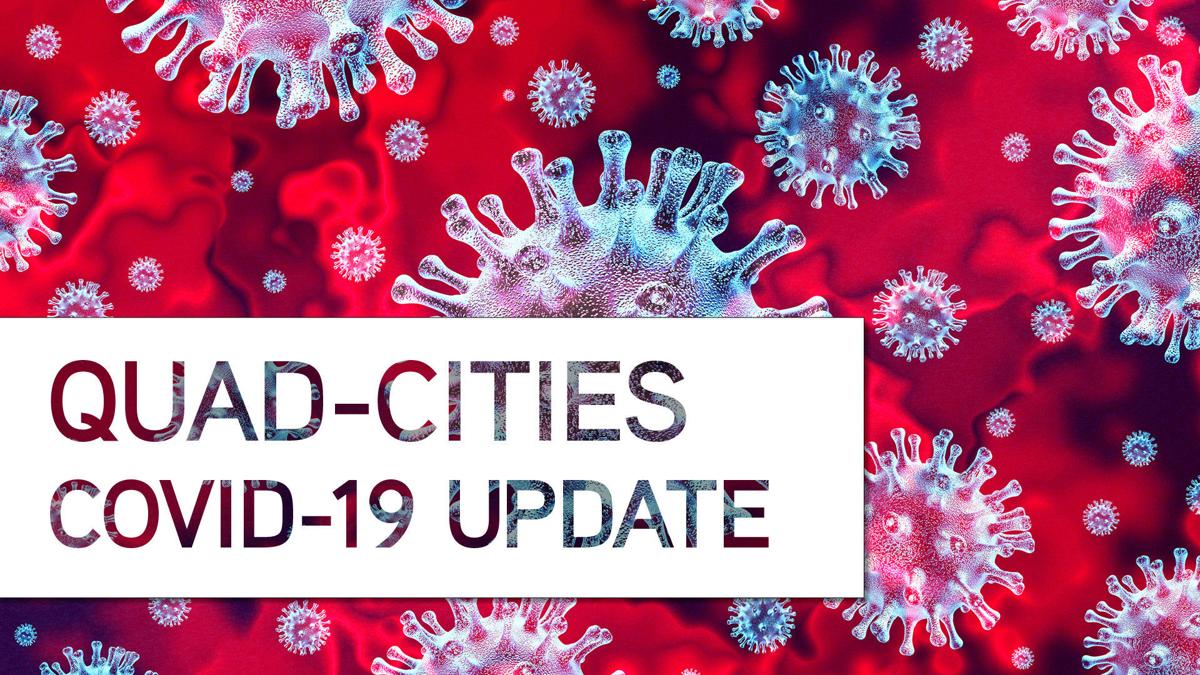 There were 112 new cases of COVID-19 confirmed Wednesday in the Quad-Cities.
Scott County reported 66 new cases. Rock Island reported 46. The numbers were not a result of an outbreak in a long-term care facility or a workplace.
"None of these cases are part of a known outbreak," said Nita Ludwig, administrator of the Rock Island County Health Department. "All of these people became infected through community spread.
"We are seeing a large number of cases connected to extended family gatherings. We urge residents to wear a mask, watch their distance, and wash their hands, even when around loved ones outside of their immediate household."
While the death toll in Scott and Rock Island counties remained static for a day, the total case count in both counties shows a steady increase.
Rock Island County's case count since the start of the pandemic is 3,567, while Scott County checked in with 3,701.
There are 23 patients hospitalized in Rock Island County, while the total number of deaths linked to COVID-19 is 93. In Scott County, 32 deaths are COVID-19-related.
The number of new confirmed cases continued to rise throughout both Illinois and Iowa.
Illinois officials counted 2,862 new cases Wednesday, driving the total number of cases since the start of the pandemic to 327,605. The state's death toll is 9,074.
Iowa officials confirmed 1,106 new cases, putting the state total at 101,983. So far, 1,496 deaths throughout the state have been linked to COVID-19.
Earlier this week, Scott County Health Department Director Ed Rivers and Ludwig addressed the issue of how the virus can be contained as it continues to spread.
"We have to face up to the fact we have become complacent," Rivers said. "Most of the people alive today have never experienced a pandemic; they have not experienced the spread of a dangerous disease.
"Right now, we are waiting on one of three scenarios: the mutation of the virus, the development of a vaccine or cure or herd immunity," Rivers said.
He warned any of the three options were filled with pitfalls that could extend the pandemic.
"The COVID-19 virus could mutate into an even-more powerful or dangerous strain. And right now we don't know how effective any vaccines will be — that can take time. And herd immunity, without a viable vaccine, has been called 'unethical' by the head of the World Health Organization (Tedros Adhanom Ghebreyesus)."
Ghebreyesus recently said herd immunity was achieved by "protecting people from the virus, not by exposing them to it." He also said, "Never in the history of public health has herd immunity been used as a strategy for responding to an outbreak, let alone a pandemic."
Rivers and Ludwig said the best way to combat the virus at this time was to follow the basic health guidelines they have repeated since the start of the pandemic seven months ago — wear masks in public and indoors, wash your hands frequently and maintain at least 6 feet of social distance.
"People can encourage all businesses to require masks to be worn. We already encourage people to limit private parties, weddings and other social gatherings," Rivers said. "We know the restrictions work if you follow them. Do it yourself. You don't want restrictions from the government? Do it yourself. Keep each other safe without the state having to tell you."
Ludwig and Rivers continued to stress the importance of getting flu shots in a community-wide effort to prevent the spread of two viruses with very similar symptoms, as well as limiting the drain on health care resources.
According to the Henry and Stark County Health Department a lack of flu vaccine will force the cancellation of the flu clinic scheduled for 9 a.m. to 1 p.m. Saturday outside Kewanee High School.
Concerned about COVID-19?
Sign up now to get the most recent coronavirus headlines and other important local and national news sent to your email inbox daily.