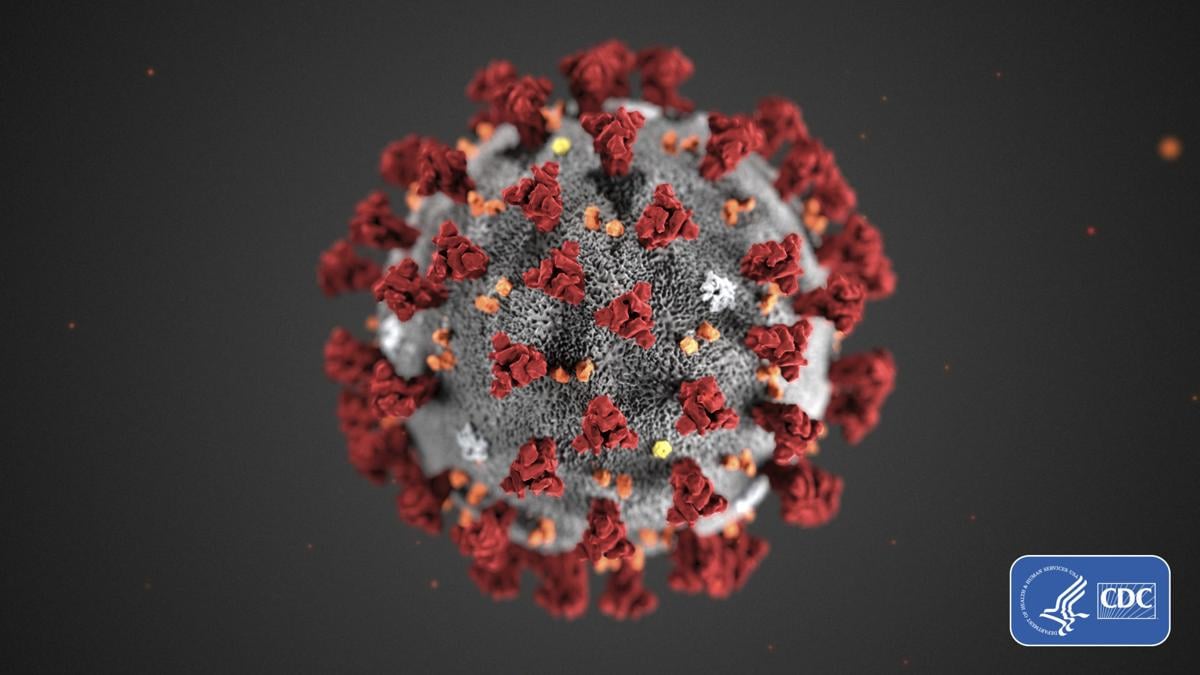 Deaths from COVID-19-related causes have once again cast a dark shadow across the Quad-Cities.
Health officials from Rock Island and Scott counties reported a combined 10 deaths Wednesday — six on the Illinois side of the Q-C and another four on the Iowa side.
In first nine days of December, COVID-19 has been linked to 36 deaths in Rock Island County. In the same time span, 17 deaths have been attributed to the virus in Scott County.
The Rock Island County Health Department reported the six COVID-19-related deaths were a woman in her 90s, a man in his 90s, a man in his 80s, and a man in his 70s, all living in long-term-care facilities; a man in his 70s and a man in his 60s, both of whom had been hospitalized.
The county's death toll since the start of the pandemic is 187.
Rock Island County health officials reported 105 new COVID-19 cases Wednesday, bringing the total number to 9,398.
There are 76 patients are hospitalized in Rock Island County.
Breaking hospitalization numbers down by the area's two largest providers shows two decidedly different pictures.
According to UnityPoint-Trinity's latest numbers, its total COVID-19 in-patient count in Rock Island and Bettendorf is 80. Twenty-one of those patients are in the ICU. It reported the two facilities are at 76% capacity, with its overall regional ICU capacity at 70%. The health care system also has 95 employees out with positive or suspected COVID-19 infection.
Daily average testing positivity rate for month of December at UnityPoint-Trinity is 28.53%, while the 7-day average is 29.84%.
While UnityPoint-Trinity's hospitalization numbers have remained high, the area's other large health care provider's COVID-19 numbers are moving in a downward trend.
Genesis Health System has seen a decrease of 34 COVID-19 patients over the course of the last seven days. After reaching 92 patients Nov. 30, Genesis reported 58 patients hospitalized with symptoms of the virus Tuesday — 11 in Silvis, 44 in Davenport, one in DeWitt and two in Jackson.
Orders for COVID-19 tests, however, have remained high at Genesis. A total of 471 tests were ordered Monday, 434 for symptomatic people. The seven-day average of positive tests is 13.61% at Genesis.
Scott County reported 197 new COVID-19 cases Wednesday. Since the start of the pandemic, officials have confirmed 12,502 cases and linked 108 deaths to the virus.
Iowa health officials reported 2,469 new COVID-19 cases Wednesday as the state steams toward a quarter-million infections since the start of the pandemic. The state has confirmed 249,258 positive cases and linked 3,021 deaths to the virus since March.
Illinois moved closer to one million COVID-19 cases since the start of the pandemic, as Wednesday new case count of 8,256 put the state's total at 812,430. Since March, 13,666 deaths have been linked to the virus.