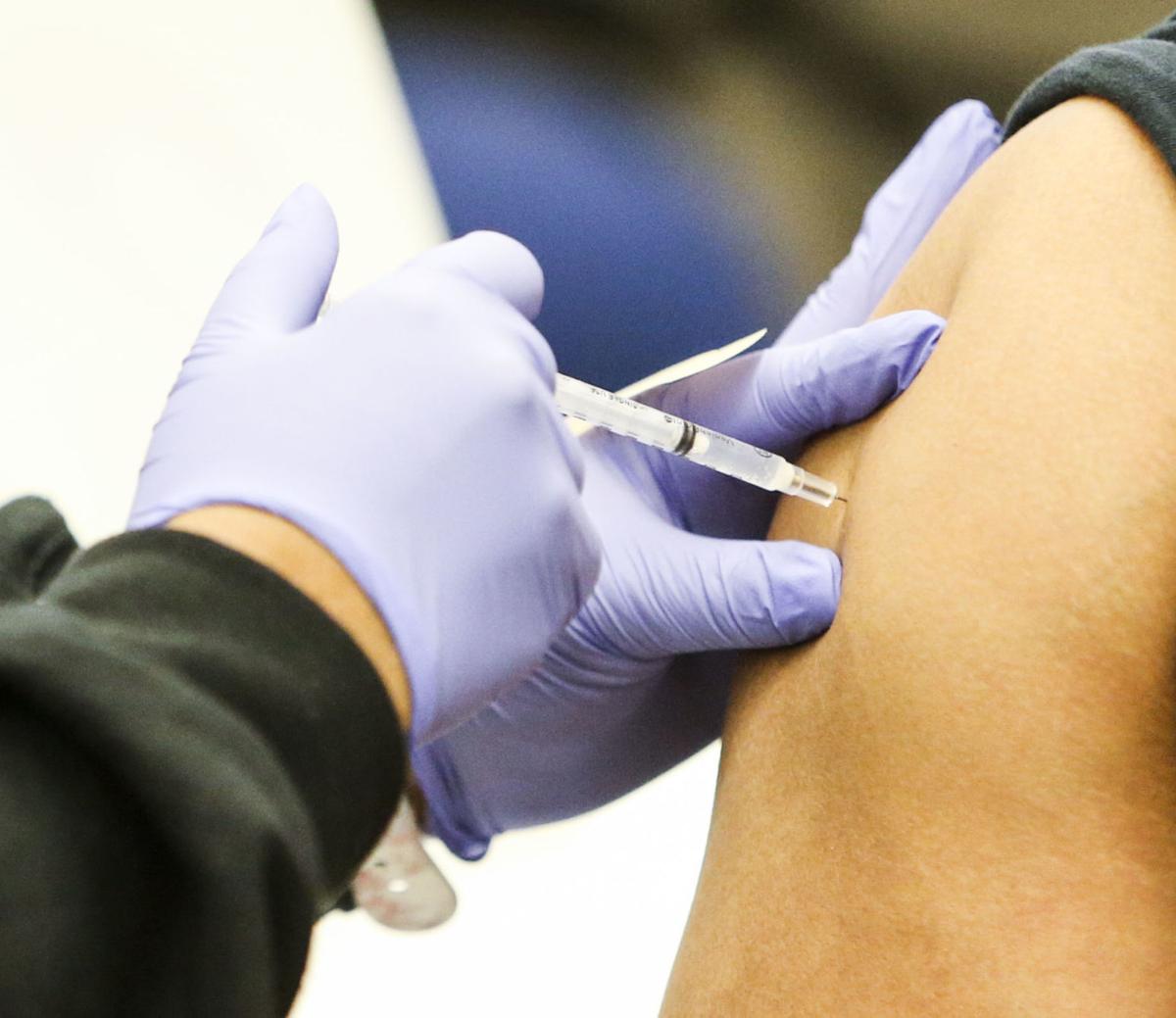 Recent COVID-19 numbers tell a story — and local public health officials wonder if residents of the Quad-Cities are listening.
Last week and again early this week, both Nita Ludwig of the Rock Island Health Department and Amy Thoreson of the Scott County Health Department warned of rising new-case counts, test positivity rates and hospitalizations.
Thoreson and Ludwig reminded residents that when those numbers rise, death follows.
The Iowa Department of Public Health reported a COVID-19-related death Thursday in Scott County, increasing the number of deaths linked to the virus to 227.
Rock Island County's virus-related death toll remained 307.
COVID-19 in the Q-C, by the numbers
New cases are on the rise, as Scott County reported 117 and Rock Island County reported another 47.
The crucial test positivity rates reflect the rise in new cases. Scott County has been between 9% and 11% this week, settling at 10% Thursday. That rate is more than twice the 4.8% rate throughout all of Iowa.
Reported every two weeks by the Illinois Department of Public Health, Rock Island's positivity rate checked in at 4.6% after spending nearly a month below 3%.
The positivity rate is on the rise at Genesis Health Systems. After checking in at 7.95% Wednesday, Thursday's rate jumped to 9.75%.
As predicted by the numbers, hospitalizations are climbing. By the end of February, Genesis' count of patients with severe COVID-19 symptoms was down into single digits. Rock Island County's COVID-19 patient count fell to between nine and 11.
One day after reporting 22 patients with severe symptoms of the virus, Genesis reported 24 patients Thursday. There were 19 Rock Island County residents hospitalized with COVID-19.
In other COVID-19-related news, the Rock Island County Jail confirmed all inmates have been offered COVID-19 vaccine. Officials from the Rock Island County Sheriff's Department did not say how many inmates have been vaccinated.
Vaccine facts and figures in the Q-C
As vaccine eligibility expands to include all Q-C residents 16 and older, here are some vaccine facts:
Most vaccine supplies in both Scott and Rock Island counties are Pfizer or Moderna. It is not clear when the local health departments will start to receive larger quantities of Johnson & Johnson. Remember that the best vaccine to take is the one offered to you.
Pfizer has been given emergency use authorization for those 16 and older.
For Moderna and Johnson & Johnson, the age is 18 and older.
The second dose for the Pfizer vaccine is due about 21 days after your first dose.
The second dose for the Moderna vaccine is due about 28 days after your first dose.
You must have the same brand for both doses. Johnson & Johnson is one-dose vaccine.
You are considered fully vaccinated:
Two weeks after your second dose of Moderna and Pfizer or
Two weeks after the Johnson & Johnson vaccine
After being fully vaccinated:
You can gather indoors with fully vaccinated people without wearing a mask.
You can gather indoors with unvaccinated people from one other household without masks, unless any of those people or anyone they live with has an increased risk for severe illness from COVID-19.
If you've been around someone who has COVID-19, you do not need to stay away from others or get tested unless you have symptoms.
Until herd immunity is reached — and it is not known what percentage of the public must be vaccinated to achieve it — people must continue wearing masks and social distancing in public. Washing hands frequently and staying home when sick are basic safety procedures. Illinois will remain under a mask mandate until the CDC recommends that it can be over.