On a warm summer evening a little more than one year ago, 16-year-old Jovanita "Jovi" Jones was struck by gunfire during a drive-by shooting in a liquor store parking lot. He died in the hospital the following day.
More than a year later, statements have been collected, evidence gathered and witnesses interviewed. But, like dozens of other open homicide investigations in the Quad-Cities, no arrests have been made in Jones' case — even though the assigned investigators say they have a pretty good idea of who killed him.
"None of these are necessarily unsolved," said Lt. Kyle Chisholm, who oversees the detective bureau for the Davenport Police Department. "We may not have charged in these cases, but that doesn't mean they're not solved. That doesn't mean we don't know who did it."
Since March 2014, there have been at least 30 homicides in Davenport. Of those, 13 are classified as open cases where no suspects have been charged. That translates to a 43 percent rate at which the Davenport Police Department has charged a suspect in a murder case during that time period. To increase that charge rate, officers say they need help from witnesses.
Nationally in 2017, the average clearance rate for homicides was around 62 percent, according to the Federal Bureau of Investigation. Despite popular depictions of murder investigations where lab-coat-wearing scientists make consistent breakthroughs by analyzing physical evidence, modern murder cases still often rely heavily on witness testimony. And one of the biggest challenges, Davenport police say, is witness cooperation.
"Jovi's a perfect example where we have people who saw what happened who are not cooperating with us," Chisholm said, adding that Jones was standing near people who knew him when he was shot. "We have people who saw what happened who are not giving us statements. And if we had those statements, we might be able to make some progress on a case like that."
'Not a random act of violence'
Police say Jones was rushed to a Davenport hospital in a stolen car with a single bullet wound to his abdomen. The scene, like most shooting scenes, was chaotic when police arrived, said Davenport Police Capt. Brent Biggs.
"It was still daylight at the time it happened, it's warm out, so people were out and about, so you have a community concern," Biggs said.
While they declined to discuss some aspects of the case, Biggs and Chisholm confirmed that recovered shell casings indicate the shots were fired at Jones from a moving vehicle. Police later found the suspect's vehicle, which was also stolen, and seized the car Jones was traveling in that night.
On the following Sunday, authorities announced that Jones had died from his injuries while being treated at University Hospitals in Iowa City. After his death, Jones was described in his obituary as a young man "well liked and loved by many," and who enjoyed staying fit and participating in track at Davenport Central High School.
City leaders stepped up to publicly address the killing the day after Jones died. Davenport Police Chief Paul Sikorski and Davenport Mayor Frank Klipsch decried the act as a senseless example of youth violence.
"A 16-year-old male juvenile was shot in broad daylight on a Davenport street and dropped off at a local hospital like he was nothing," Klipsch said at the time. "Let me be clear: This was not a random act of violence. This is a criminal subculture with no regard for human life."
Investigators would later determine Jones was targeted, though they have yet to publicly disclose what would have motivated the suspect to shoot him. Several people were in the vehicle from which the shots were fired, including the suspected killer. Police say there is no doubt the killing was not a random act of violence.
"This was targeted," Chisholm said of Jones. "This wasn't just a random, 'We're going to drive around and take a look at just a vulnerable victim.'"
Searching for answers
One testimony-driven case Davenport police consider a model of witness cooperation is that of Jason Blair Roberts.
Roberts, a 46-year-old community activist, was gunned down in front of a sports bar three blocks away from Davenport's police station in June 2018 after he had attempted to resolve a dispute between two friends. Deondra Thomas, 35, who prosecutors say inserted himself in the situation before shooting Roberts, was convicted of first-degree murder in January and sentenced to life in prison without the possibility of parole.
"There were several witnesses down there, and almost all of them came forward to talk about what happened," Chisholm said, adding that Roberts was "a really upstanding member of the community" and that his reputation "compelled people to talk to us."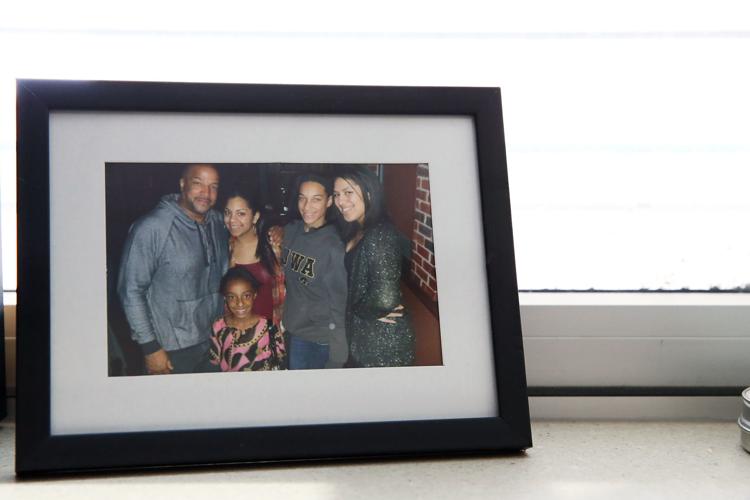 Chisholm said another factor that helped police solve the case was Roberts' family, who "went out of their way to make sure that people that were with him assisted us."
"They wanted justice for their son," he added.
Within four months police arrested Thomas, mainly because of eyewitness testimony, which was also heavily relied upon during the murder trial.
But while Roberts' case is closed, several remain open in the wake of a deadly spate of violence in 2017 and 2018.
For Davenport police, 2017 was one of the most violent years in recent memory. Twelve people were killed — all via gun violence — and seven homicide cases remain open. In 2018, there were six homicides in Davenport, three of which remain open.
Those killed were primarily in their teens and 20s.
Chisholm said it's rare for police to investigate a case that has no witnesses and is completely evidence-driven. Analysis of physical evidence can take sometimes take months to process by the state's crime lab — even in cases that are expedited — which can delay arrests and suspect identification.
You have free articles remaining.
"It can be expedited," Chisholm said. "Even when it's expedited, it's not super-fast.
"There's always human involvement, and we need that to corroborate other evidence we're getting," he continued. "For instance, if we're just using cell phone GPS, we still need to put that cell phone in somebody's hand. The cell phone by itself is nothing without being able to put that in somebody's hands."
No 'magical wand'
When it comes to homicide investigations, Chisholm said witnesses — especially younger ones — often think police can "wave a magical wand and go arrest whoever did it without their help."
That misunderstanding makes it harder to catch killers, he said.
"Nobody wants to be a witness," Chisholm said. "I completely understand that. But I think there is a responsibility from the public to help out to do the right thing and tell us what happened."
Another challenge for the department's investigative process is the idea that "snitching" — talking to police — is a sin that holds consequences on the street, or that street justice will ultimately prevail.
"I don't know how many times we've been told in the street when we ask somebody, 'hey did you see?' (they say) 'I'm not going to do your job for you,'" Chisholm added. "We get told that in pretty much every single one of these: 'That's your job.'"
When trying to convince witnesses to come forward, building trust is important, Chisholm and Biggs said. That includes reaching out to family members, especially when it comes to juveniles.
"Really, our message is that gun violence is a community issue," Chisholm said. "It's an issue that we all have to deal with together. And I think a lot of times with the juveniles, they don't view it as their issue to deal with."
"We appreciate the burden that's on witnesses," Biggs added. "We understand that, and we're not trying to minimize that, but we also know that we all have to do this together.
When the trail goes cold
On a massive billboard near the intersection of 9th Street and 5th Avenue in East Moline is the headshot of 11-year old Trudy Appleby and a stern message.
"YOU know something. It's time to say something," the billboard says.
Appleby's disappearance is one that's haunted the Quad-Cities for more than 20 years. She was last seen in 1996.
Despite a lack of physical evidence, the department has named a person of interest who has since died and has sought information from his family. Police believe more than one person participated in the crime and subsequent cover-up.
In recent years, through social media campaigns and other community messaging, the Moline Police Department has attempted to compel witnesses to come forward.
"As long as we are receiving tips, actively working the cases and pouring over evidence, they are not considered cold cases," Moline Det. Michael Griffin said of the department's open homicide investigations, some of which have remained unresolved for years. "On that point, the Trudy Appleby case is no longer considered a cold case. It is very active."
Griffin also said the department continues to receive tips on recent cases, and social media now plays a bigger role in the fact-gathering process.
"We are very transparent and keep the public up to date on what we are doing and progress of cases," he said. "We often ask the public for assistance in solving cases and use social media to do that."
In Davenport, investigators say they continue to seek answers in homicides, even when a case goes cold. One person in the department has the sole responsibility of reviewing cases where no active leads exist.
"A cold case doesn't necessarily mean it's closed," Biggs said. "We still look at these, and if we get information on one, detectives continue to follow up on them."
The detective assigned to review older cases serves as a "fresh set of eyes to see if there's anything that maybe somebody else didn't see," and to determine if there is new evidence or new technology that could help solve the case, Biggs added.
"We're never giving up on any of those cases, no matter what," Chisholm said. "No matter how cold the case may be, no matter how frustrated they may be, no matter how much cooperation or lack of cooperation we're getting from the public. We don't give up on any of these. We keep pushing, we keep persevering, and so we can come to hopefully a successful conclusion."
060919-qct-qca-unsolvedmurder-009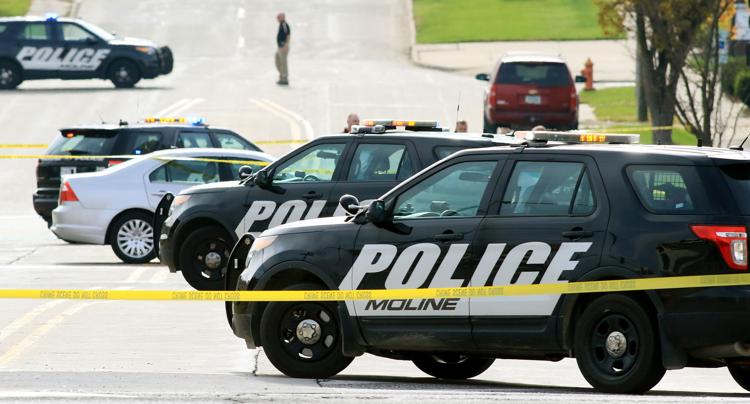 060919-qct-qca-unsolvedmurder-008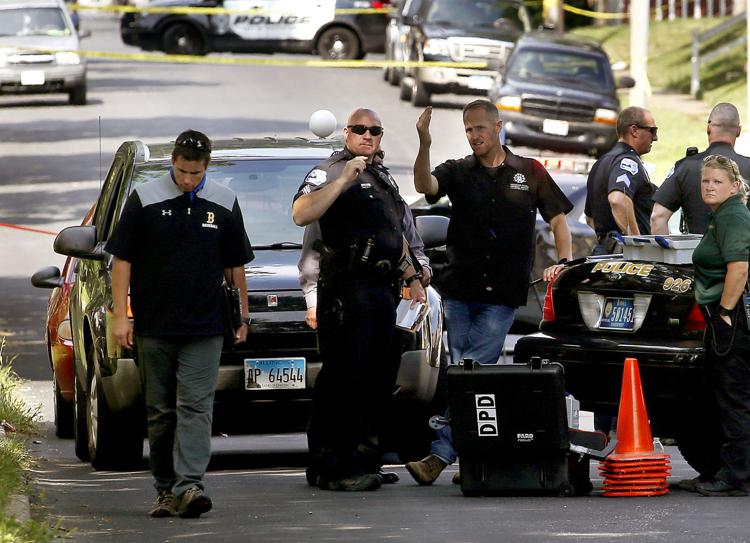 060919-qct-qca-unsolvedmurder-007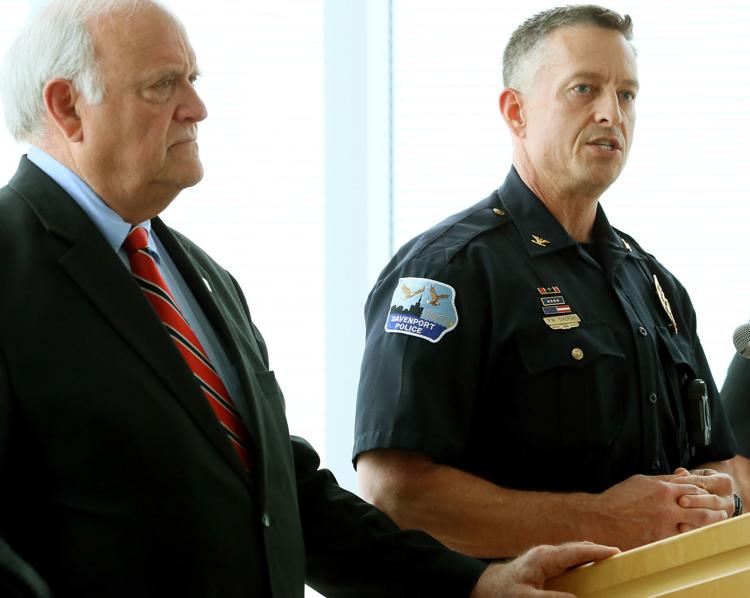 060919-qct-qca-unsolvedmurder-006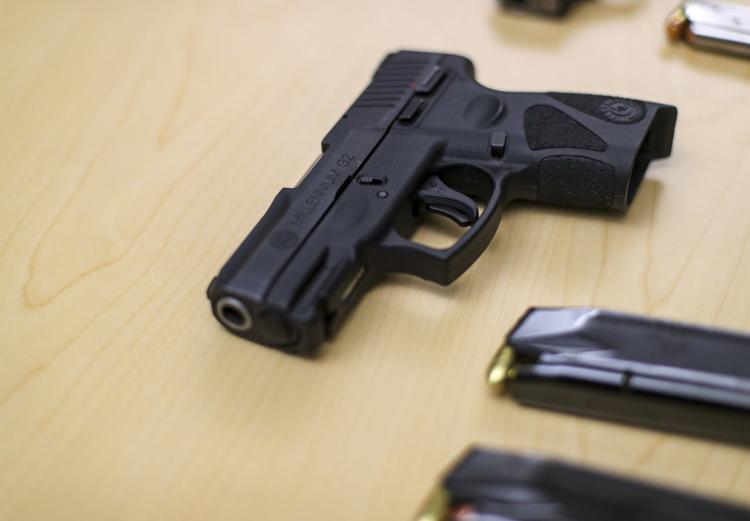 060919-qct-qca-unsolvedmurder-005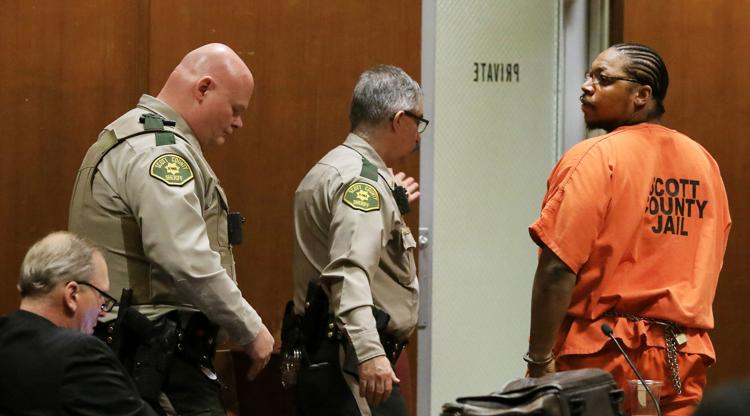 060919-qct-qca-unsolvedmurder-001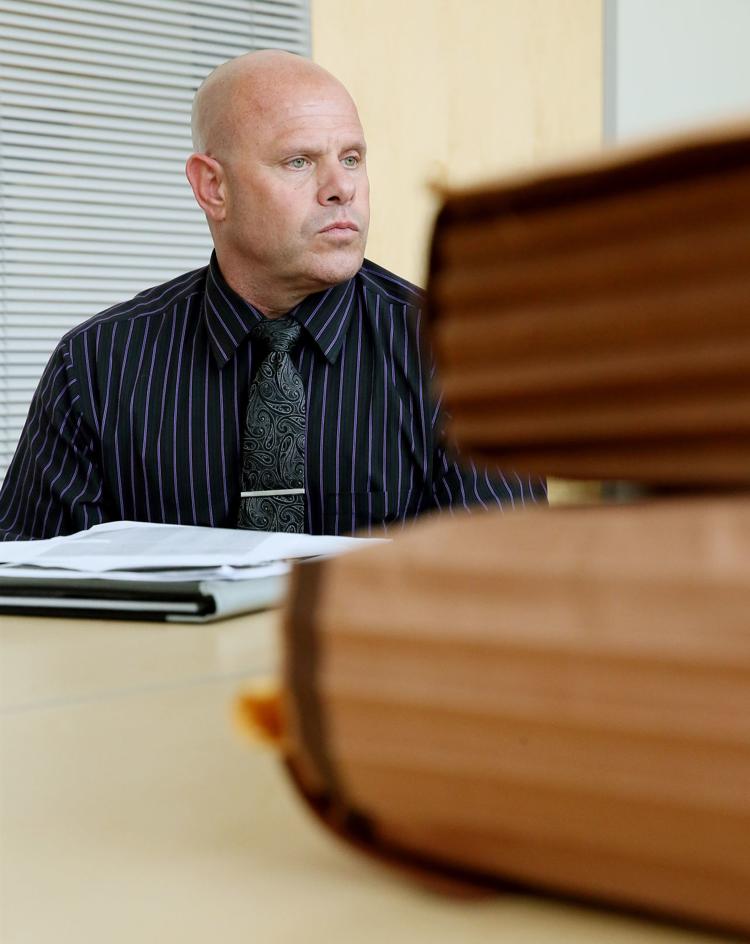 060919-qct-qca-unsolvedmurder-002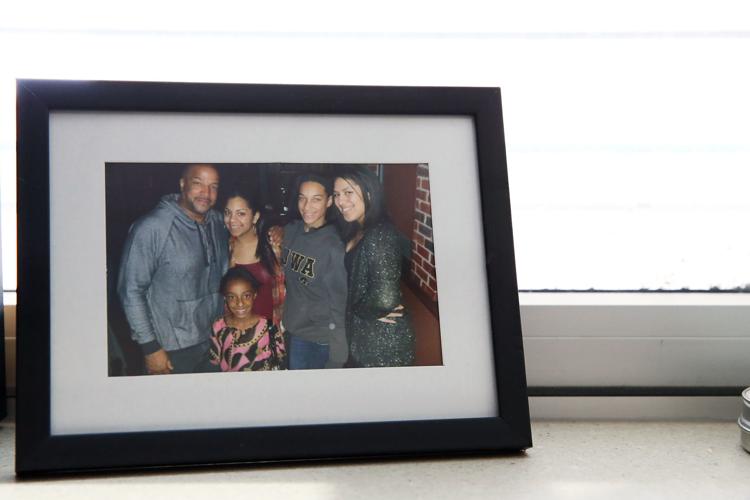 060919-qct-qca-unsolvedmurder-003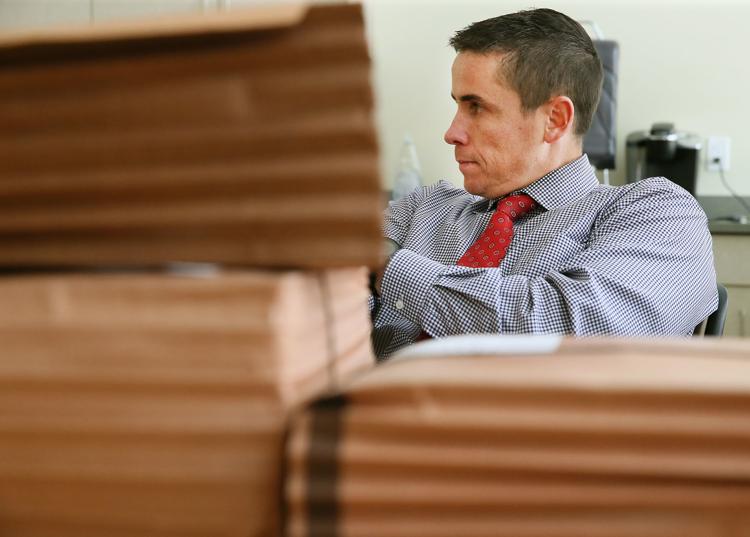 060919-qct-qca-unsolvedmurder-004