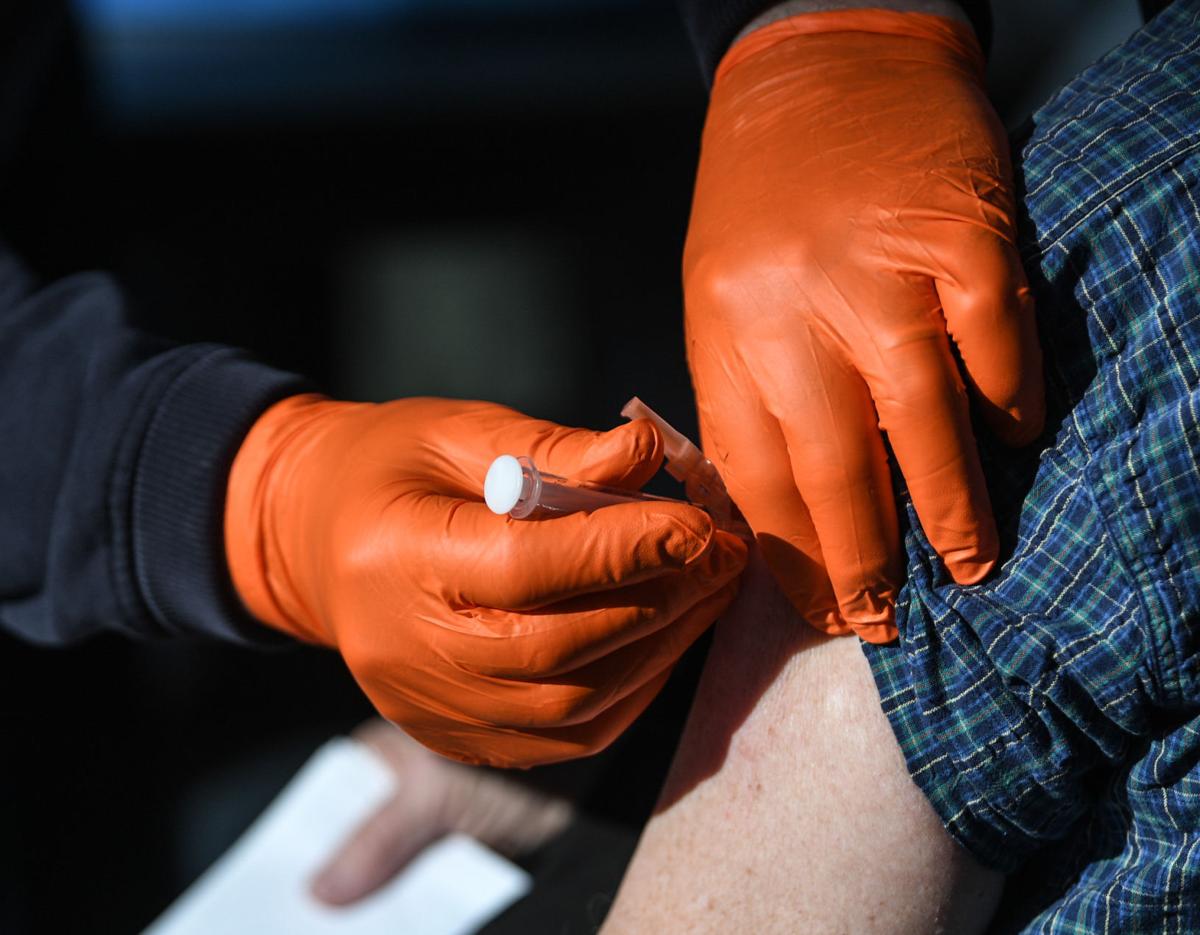 Illinois Gov. JB Pritzker said Monday the state will move ahead with plans to expand vaccine eligibility under Phase 1B of its vaccination plan later this week.
Pritzker said Thursday's eligibility expansion will include individuals ages 16 or older who have comorbidities, disabilities and underlying conditions. Residents will not be required to provide proof of an underlying condition in order to receive a vaccine, he said.
"We're not making people walk in with papers from their doctor to prove that they have diabetes or to prove that they have cancer," Pritzker said. "We are relying on the honor system."
Residents currently eligible for a vaccine under Phase 1B include people ages 65 or older and frontline essential workers.
Virus claims two in Scott County
Health officials from both sides of the Quad-Cities are watching the number of new COVID-19 cases remain low and the vaccination rate rise.
Yet the leadership of the Rock Island Health Department and Scott County Health Department have not stopped talking about the importance of wearing a mask, social distancing, avoiding groups, and hand washing.
Health officials still broadcast the now-repetitive safety recommendations out of concern the new-case numbers will rise, like they did in the late summer and early fall of last year. And people are still dying from complications of the virus.
COVID-19 claimed two more lives in Scott Monday. The counties death toll is 202.
No deaths were reported in Rock Island County and the total remained 302.
Vaccination rates
The vaccination rate rose in both counties late last week.
After reporting a 2.7% rate last Wednesday, the Iowa Department of Public Health said Scott County's rate rose to 4.42% Monday. According to Iowa health officials, there have been 15,867 vaccinations initiated in the county and 7,021 people in the county have completed the two-dose cycle.
The Illinois Department of Public Health said Rock Island County's vaccination rate stood at 3.61% Monday, after posting a rate of 2.64% last Wednesday. The state said 21,299 vaccinations have been initiated and 5,179 two-dose cycles have been completed.
Weather hurts vaccination effort
There will be roughly 200 doses available during next Tuesday's Rock Island County COVID-19 vaccination clinic at the Tax Slayer Center.
Rock Island County Health Department chief operating officer Janet Hill explained how bad weather all around the country has impacted both Rock Island and Scott counties.
"Our vaccine shipments have been delayed because the UPS shipping hubs for the Midwest are Louisville, Dallas, Philadelphia and Chicago — all places that have been hit hard by the weather," Hill said. "The vaccine supply was already low — now we are having trouble even finding out when our next shipment will be."
COVID-19 by the numbers
Rock Island County reported 52 new cases — 18 Sunday and 34 Monday — as the total number of cases rose to 12,784.
The number of new cases in Illinois has trended downward and Monday was no exception, as health officials reported 1,246 new cases across the state. Since the start of the pandemic, the state has counted 1,175,655 cases and linked 20,303 deaths to the virus.
Iowa health officials reported 16 new cases Monday in Scott County, raising the total number of cases since the start of the pandemic to 18,138.
Across the state, officials said Monday brought 471 new cases. Since the start of the pandemic Iowa officials have counted 359,939 cases and linked 5,374 deaths to the virus.
Tim Kirsininkas of Capitol News Illinois contributed to this story