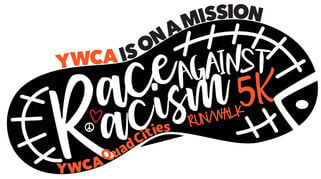 Twenty Quad-Citians will be celebrated by the YWCA Quad-Cities for their efforts in standing up against racism.
They will be honored as part of the second Race Against Racism race and event Oct. 24 in downtown Rock Island.
Last year's inaugural event raised nearly $10,000 for five YWCA social justice programs: heplace2b; an after-school program for homeless and at-risk youth; YWCA Youth Empowerment Program, which assists youth with job searches; YWCA Youth STEM Program, which provides disadvantaged youth with career exploration opportunities; the YWCA Youth Scholarship Program; and the YWCA Child Care Center.
The race, presented by IH Mississippi Valley Credit Union, will include a 5K run, a 1-mile fun run and a sleep-in option.
Colleen Willman
Supportive Service Specialist, Safer Foundation, Davenport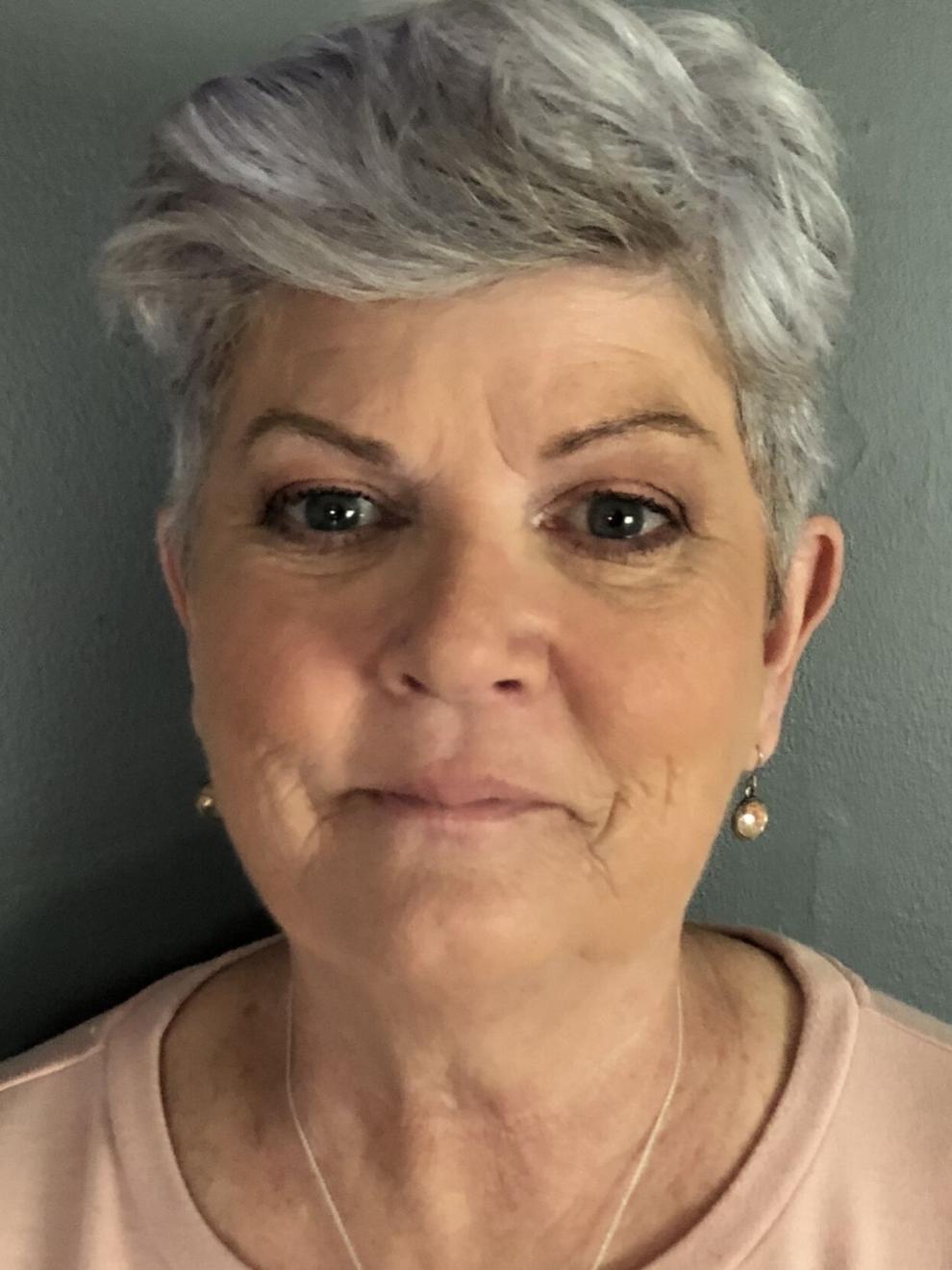 Nominated by: Jayne O'Brien, co-worker and friend
FROM THE NOMINATION
"Colleen has been the 'boots on the ground' for minority and underprivileged youth for 30-plus years and realizes the importance of all youth; even the ones who give the most challenges. She recognizes racism that many minority youth face and stands with them at every corner by embracing not just their hopes, but their worries, too. At every turn. Colleen strives to address racism with a thoughtful and robust conversation aimed at shifting paradigms and thinking of others."
WILLMAN'S STATEMENT
"Racism is embedded in all aspects of our social system. While it seems daunting, it is the collective impact and actions of us all that will end racism. I am committed to ending racism because I believe equality creates rich communities with opportunities to celebrate the diversity in us all. I strive to be someone who appreciates all individuals, respect their rights, their diversity and what we can learn from each other.
The Rev. Dr. Melvin Grimes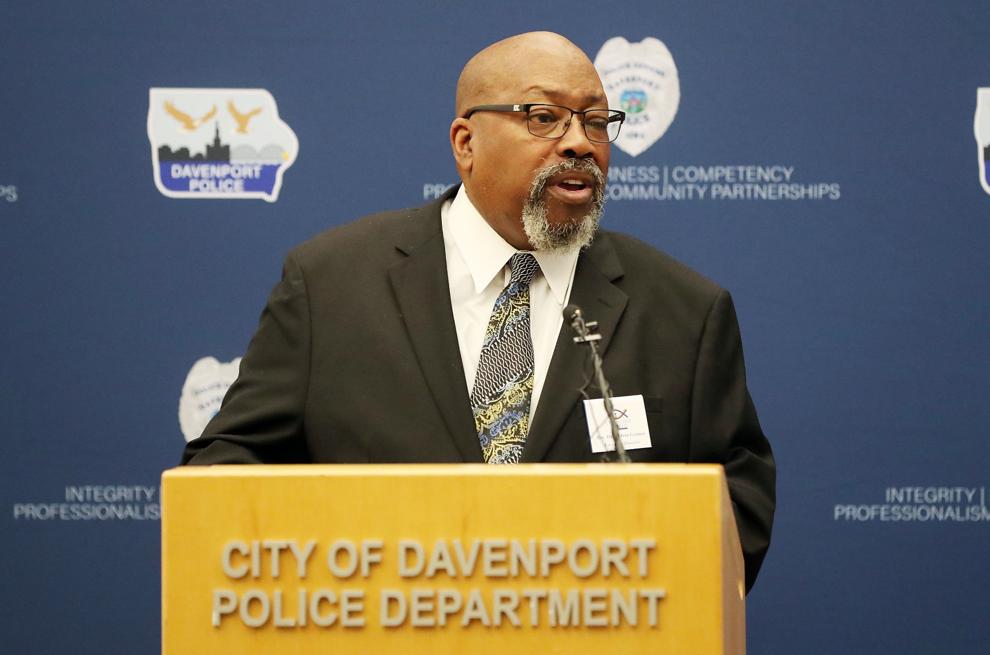 Senior Pastor, Tabernacle Baptist Church; Executive Director, Churches United of the Quad Cities
Nominated by: Betsy VanAusdeln, Colleague
FROM THE NOMINATION:
"Rev. Dr. Melvin Grimes has faced racism growing up through the '60's to present. He believes everyone has potential to be their best, especially when others have given up on them and believes we are all equal and loved. Pastor Grimes is a pillar in the Quad-Cities for his work in ministry and advocate for many."
GRIMES' STATEMENT:
"As the son of a Baptist pastor, I was taught that according to the Bible, we were all equal in the eyesight of God. Quite naturally, as a child I held on to this belief throughout all of my childhood. It was not until the early '60's as the Civil Rights movement began to gain momentum, that I realized that all individuals did not believe this. And they demonstrated it both verbally and physically. It was at this juncture I made it my life's mission to fight against racism. I have personally encountered the ugliness of racism in both my secular and ministerial career. This includes, the direct threatening of Neo-Nazi groups in Springfield, Missouri."
Daniel Joiner
Director of Community Engagement, UnityPoint Health System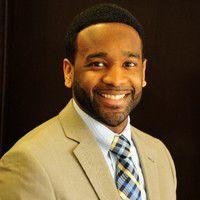 Nominated by: Anonymous and Pat Shouse and the Trinity Health Foundation Team
FROM THE NOMINATION:
"Daniel is a leader who sees people from the inside out. His faith leads his moral compass as he interacts with each person. He looks at each situation individually and asks himself, 'How can I help improve this person's condition.' For Daniel, there is no agenda, only an authentic desire to improve the health and wellbeing of each person he meets. In this selfless way, he has committed his career and his personal time to ensuring equality in our community, improving our community's views on humanity, and simply put, helping each of us consider how we treat each other day in and day out. Daniel's calm and nurturing personality draws people to him where he can break barriers and communicate to those who have problems with race. He isn't afraid to discuss the hard questions.
JOINER'S STATEMENT
"Fighting racism is very personal and important to me because no person should receive unfair or unjust treatment based on their ethnic background. We should all strive to create equal opportunity for everyone. It's not anyone's choice the family they are born into or the environment they are raised in, but it is their choice to decide how they treat people, and whether or not they are helping or hurting others in their community.
We should embrace our differences, seek to understand one another, and work together to find ways to improve our communities. To deny someone opportunity, treat them unjustly, and/or view them as less than just because of their ethnic background and cultural differences is something we should all be against.
Lastly, fighting racism is important so that the next generation of people don't have to worry about being racially profiled when entering a store, interacting with police, going to school, or living in certain neighborhoods. Our goal should be that when we leave this earth, we did so leaving it in a better place than what we experienced. A part of that goal should include doing our part to further remove our society from the ugly parts of our history, and working together to create an environment where people from all walks of life have an opportunity to succeed."
Reshanda Johnson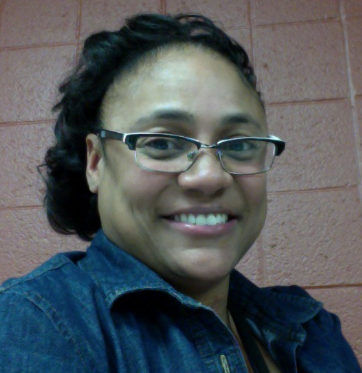 Behavior Interventionist/Special Education Teacher, Edison Junior High School
FROM THE NOMINATION
"Reshanda is a humble person who does not seek accolades and works generously to assist students of all races, genders, economic status, etc. When we put into perspective students' economic status in our community, there tends to be a disproportionate racial divide; add to that students' learning levels. Through Reshanda's role as the Special Services Case Manager, she admonished all teachers who had an impact on our students to believe, to encourage, and to teach the whole child regardless of any barriers put before them."
JOHNSON'S STATEMENT
"Dr. King encouraged us when he said, 'Let us realize the arc of the moral universe is long, but it bends toward justice.' Taking a stand against racism is important to me because our children deserve it and the morality of our future depends on it — our students and our future teachers, state and local representatives, health care providers, laborers and innovators. If I don't stand for them now, they may not be able to stand in the face of immorality later. We all have a responsibility to shorten the trajectory of the arc. I can only hope that in some small way, my efforts positively affect our students our community, and our future."
Raymond Ball-Trevor
Demand Manager, ARCONIC Davenport Works and Satellites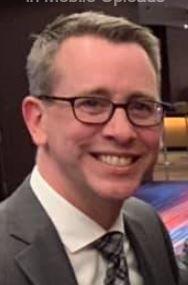 Nominated by: Jorge Rodriquez, colleague
FROM THE NOMINATION
"For Ray, combating racism is more about promoting inclusion. Whether he's at work, at home with his kids, or volunteering in the community, Ray creates a welcoming environment for everyone he meets. Ray's intentions extend to youth, as well through his efforts to volunteer at schools to promote inclusion and diversity. Whether it's volunteering his skills or educating those around him, Ray combats racism by ensuring everyone around him can be their complete selves."
BALL-TREVOR'S STATEMENT
"Growing up in the suburbs of a metropolitan city, I was very fortunate to have grown up in a region populated by a very diverse make-up of races and backgrounds. However, even in an environment where the white, non-Hispanic population was a minority, I still saw instances of inequality/racism.
I am honored to co-lead a group of professionals at Arconic who celebrate individuals who wear their minority status both externally and internally. In my co-lead role for our LGBT employee resource group, I get to lead a diverse group of individuals compromising different genders, races, sexual orientations, and gender identities. I am a firm believer that recruiting and educating allies is essential to the fight against racism. In my role at Arconic, I am a visible leader promoting an inclusive culture, within our work environment, and also in the community working with schools and support organizations."
Dalila Neff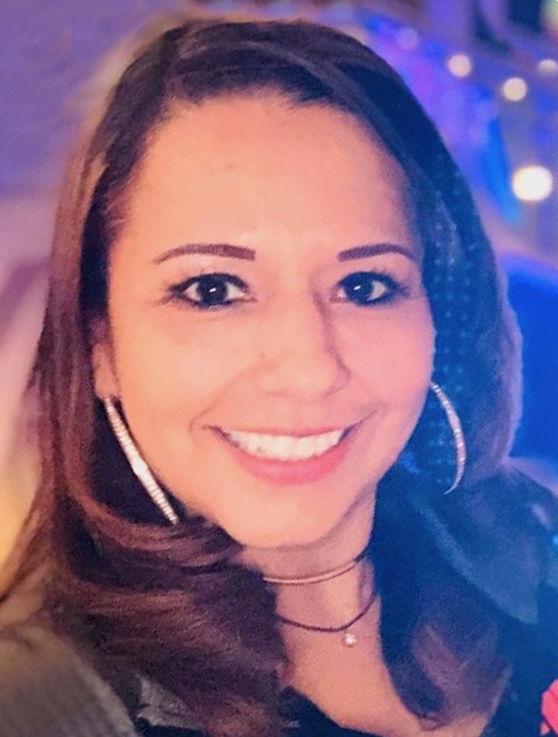 Lead Operator-Sheet Finishing Department, Arconic
Nominated by: Jorge Rodriquez, colleague
FROM THE NOMINATION
"Dee is passionate around helping others in the community, particularly minorities and underserved populations. It is through her volunteer efforts, where she spends her time and energy to make sure minorities have the same opportunities as others, that Dee combats racism in the Quad-Cities.
No matter which organization she is volunteering for, Dee is always finding a way to make sure minorities have their voice heard and are celebrated for who they are."
NEFF'S STATEMENT
"Fighting racism is important to me because I believe that our differences make us stronger! Everyone has a story, I love people for who they are and I love learning from everyone no matter where they come from. Fighting against racism also means to me that I need to speak up and be their voice even in an uncomfortable situation."
Natalia Leymaster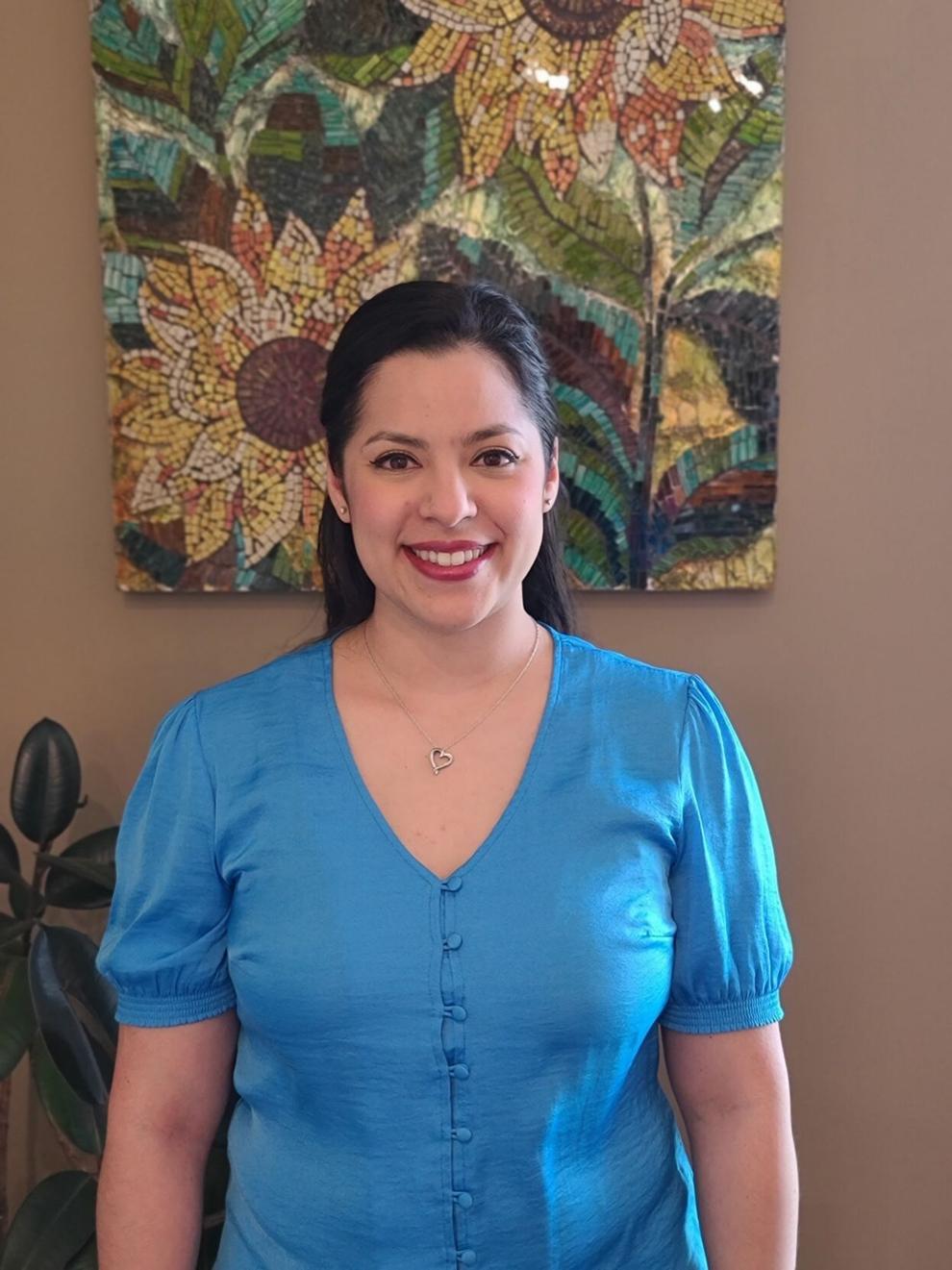 Nominated by: Jorge Rodriquez, colleague
FROM THE NOMINATION
"Born and raised in Mexico, Natalia knows what it's like to be submerged in an unfamiliar climate after she moved more than 1,900 miles to attend the University of Iowa and live in the Quad-Cities working for Arconic. Natalia combines her personal experience with her passion for sharing her culture to combat racism in the Quad-Cities community. She does this through educating her fellow employees about her culture, volunteering in the community and encouraging under-represented groups to join her in the STEM field. If her volunteer work wasn't enough, Natalia also combats racism by using her career success to encourage a more diverse workforce. She inspires minorities and under-served populations to consider STEM careers. Both through her words and actions, Natalia continually promotes other cultures and tries to educate those around her to make Arconic and the Quad-Cities community a more inclusive place."
LEYMASTER'S STATEMENT
"I believe in creating a community and work environment where everyone feels welcome. We all generate the best result when there's an inclusive community which allows for free flow of ideas, creativity and professional development."
Randy A. Moore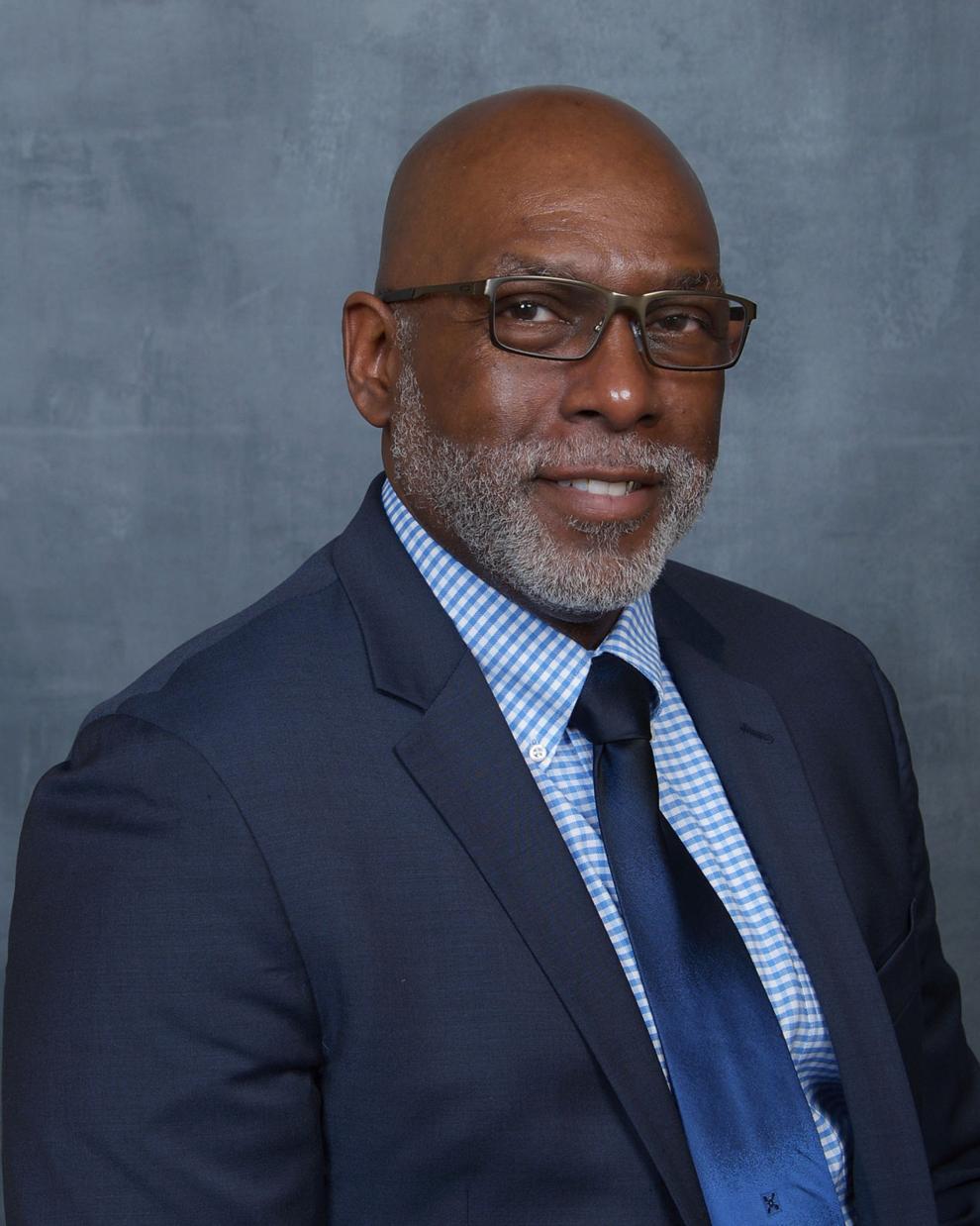 President/CEO, Iowa American Water
Nominated by: Ginny Wilson-Peters, colleague
FROM THE NOMINATION
"As president of Iowa American Water, Randy Moore reinforces and strengthens customer, regulatory and local government relationships, drives operational and financial results and is the principal external contact for American Water in Iowa. For over 3½ decades, Mr. Moore has used his diverse water utility experience to serve in a variety of leadership roles at American Water operations in Indiana, Ohio and Iowa. He has shared the story of his humble beginnings as a treatment plant operator in Indiana America Water's Wabash Valley District and how he has worked his way up in the company to become president."
MOORE'S STATEMENT
"There are a lot of things that give great cause for concern in our country. FAIRNESS, JUSTICE and EQUITY are major issues for us all. Simple answers to complex questions could change the world. If we look at these complexities with a fundamental perspective toward individuals, not only will we change, so will our world change. I want to be a world changer and so should you. Let's be fair to all, provide justice to all and grant equity to every living being. If we exercise these fundamental practices, our world will change.
Racism is the ugly divider of the people. If you look past the color of our skin, we are all the same. There is a concept called synergy. If we as a people would come together without reservation or hesitation, the synergy we could create would be earth shattering. Eliminating racism may seem to be a pipe dream. Until we TRY to make a difference, it will forever be. I want to be a world changer."
Dr. Tiffany Stoner-Harris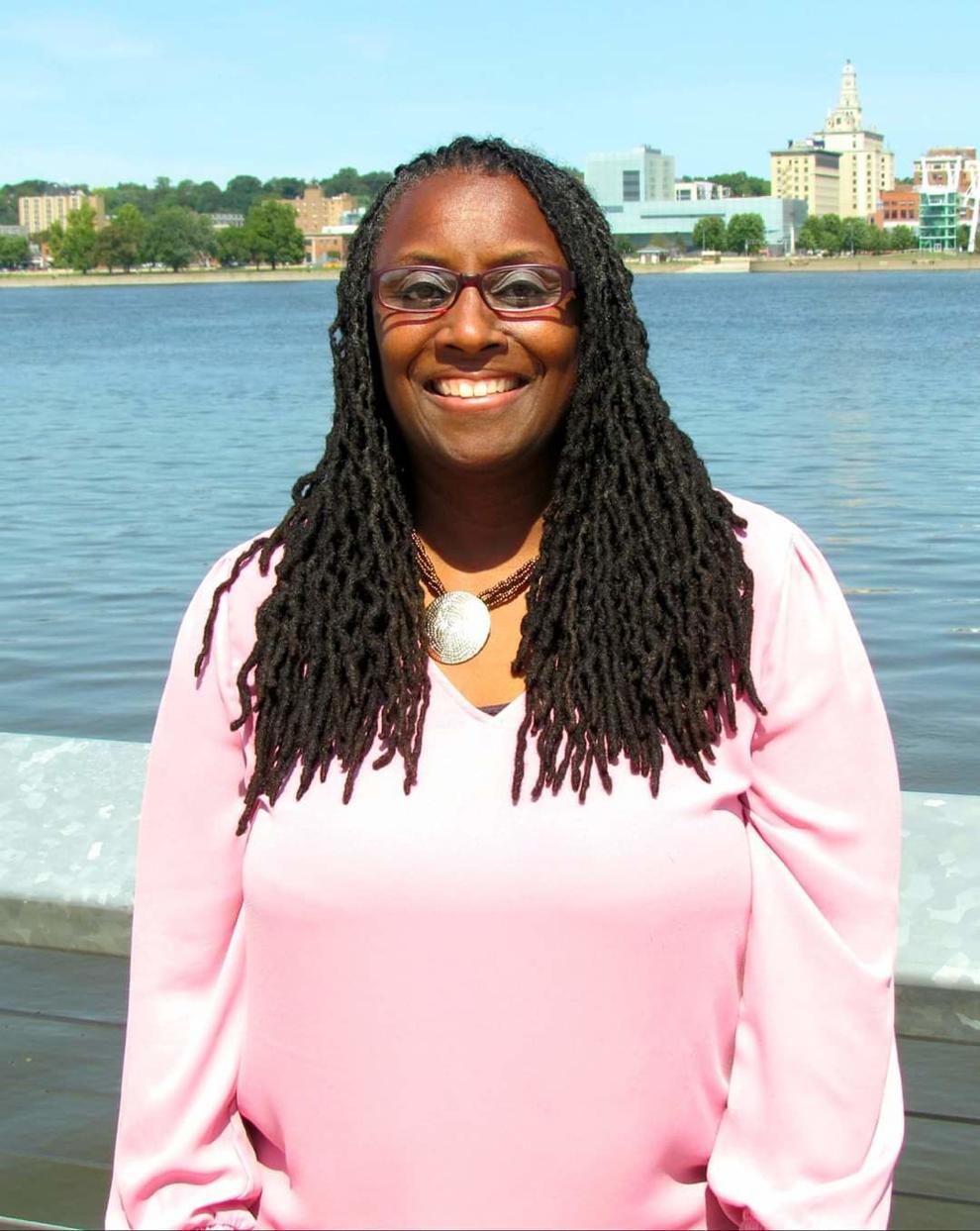 Owner, Three Daughters Strong Hearts Counseling & Wellness Center, LLC; Assistant Professor, Adler University, Counseling and Integrated Programs
Nominated by: Simone Collins, student and relative; Liz Kantner, colleague
FROM THE NOMINATIONS
"Dr. Stoner-Harris is an incredible asset to the Quad-Cities community.
Dr. Stoner-Harris is a great professor to all, but works diligently at providing additional support to students of color. When expanding her counseling practice, Dr. Stoner-Harris has dedicated her time to ensure people of color feel safe and welcome to receive mental health services. She is always willing to help others and consistently speaks up for multi-cultural issues. Dr. Stoner-Harris is an amazing counselor, educator, advocate, mentor, community member and friend."
STONER'S STATEMENT
"I grew up in a family that recognized the importance of being proud of our racial/ethnic identity and believing that no one group is more deserving than another. I'm thankful for those messages and also for the examples in my family of fighting racism. Through both my grandfather and my aunts' involvement in civic engagement and my moms' involvement in the union, I learned the importance of self-advocacy and how to advocate for others regarding injustices. As a Counselor Educator and licensed counselor, I am trained to be a socially responsible personal, which includes examining systems, policies, practices, and actions through both a multicultural and social justice lens, and taking action to create equity and inclusion. My belief is ignoring or excusing racism is condoning it, and I personally am not comfortable ignoring or excusing issues of injustice."
Pastor Wonder Harris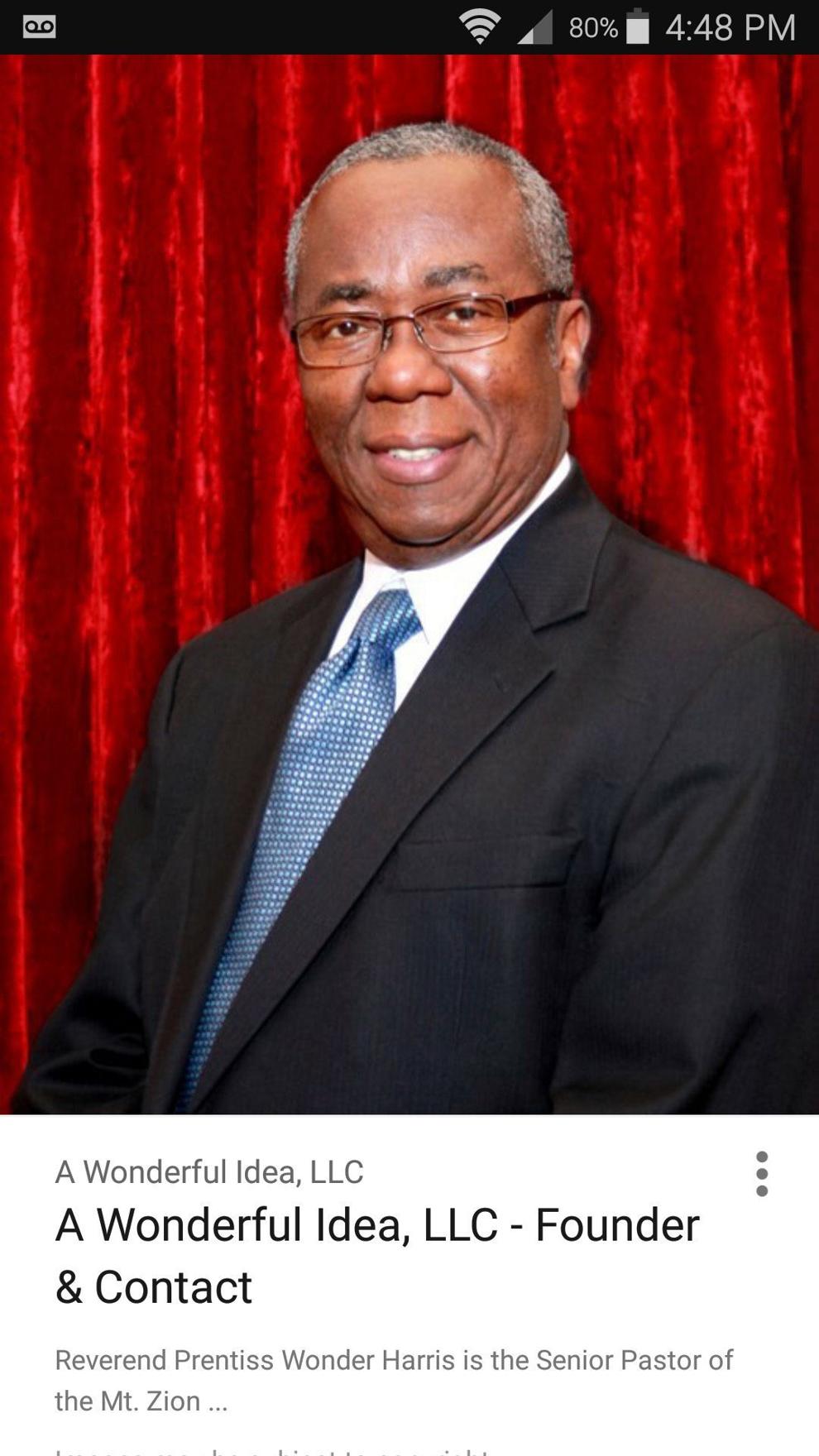 Senior Pastor, Mt. Zion Missionary Baptist Church; founder, The Village of a Thousand Elders
Nominated by: Marquita Reynolds, congregant
FROM THE NOMINATION
"Pastor Harris founded The Village to change the way the law enforcement community engages with community. His goal is to "reset assumptions about skin color and increase respect in the community." Pastor Harris has made connections and a covenant with six Illinois cities: East Moline, Hampton, Milan, Rock Island and Silvis. His motto is "Don't Assume; Verify" and there are wristbands and decals for your vehicle that he has created to help identify those in agreement with The Village."
HARRIS' STATEMENT
"I have come to the understanding from scripture that racism is born from a tradition of men. The idea of race and superiority or inferiority based on skin color comes from the opinion of men. The Creator of men separated men by language, land and nations, not skin color (Genesis 10:5). Tradition passes false information through trusted elders. Therefore, it is received as the truth. I call it sleep walking in comfortable tradition, rather than racism. When you call it racism people stiffen and run to their corner to defend their race. However, when I refer to it as sleep walking in comfortable tradition, they relax and lean in to hear what I have to say."
Jazmin E. Newton-Butt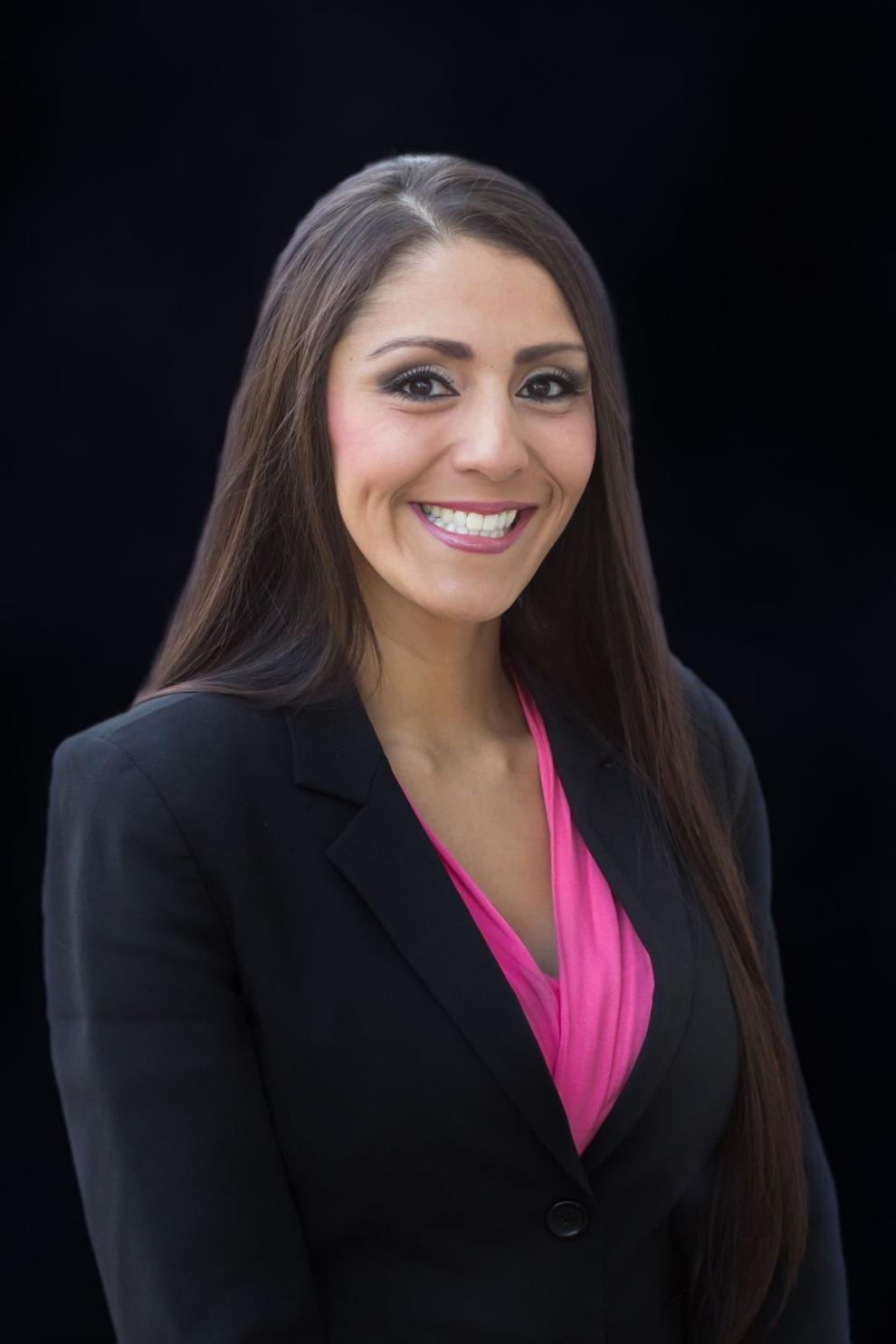 Nominated by: Liz Kantner, colleague
FROM THE NOMINATION
"Jazmin is involved in so many community organizations working tirelessly for the betterment of the Quad-Cities and those living here. She is the epitome of putting in the hard work, developing relationships, forming cohesiveness and connectivity, and making they change she wishes to see — Jazmin is a phenomenal woman. Her affiliations and volunteer organizations are both extensive and impressive."
NEWTON-BUTT'S STATEMENT
"Racism incites hate and strips society of equality. I believe we all have a responsibility to confront racism and advocate for a more just society. Taking a stand against any prejudice or discrimination is of the upmost importance as it promotes a pathway toward a better community where everyone feels welcomed and all people are celebrated. For me, it is personal. As a mother of three, I believe my actions have a direct impact on my children's lives. Leading by example is the best manner in which to parent my child and raise them to not only be productive members of society, but to also feel a moral responsibility for improving all lives."
Sangeetha Rayapati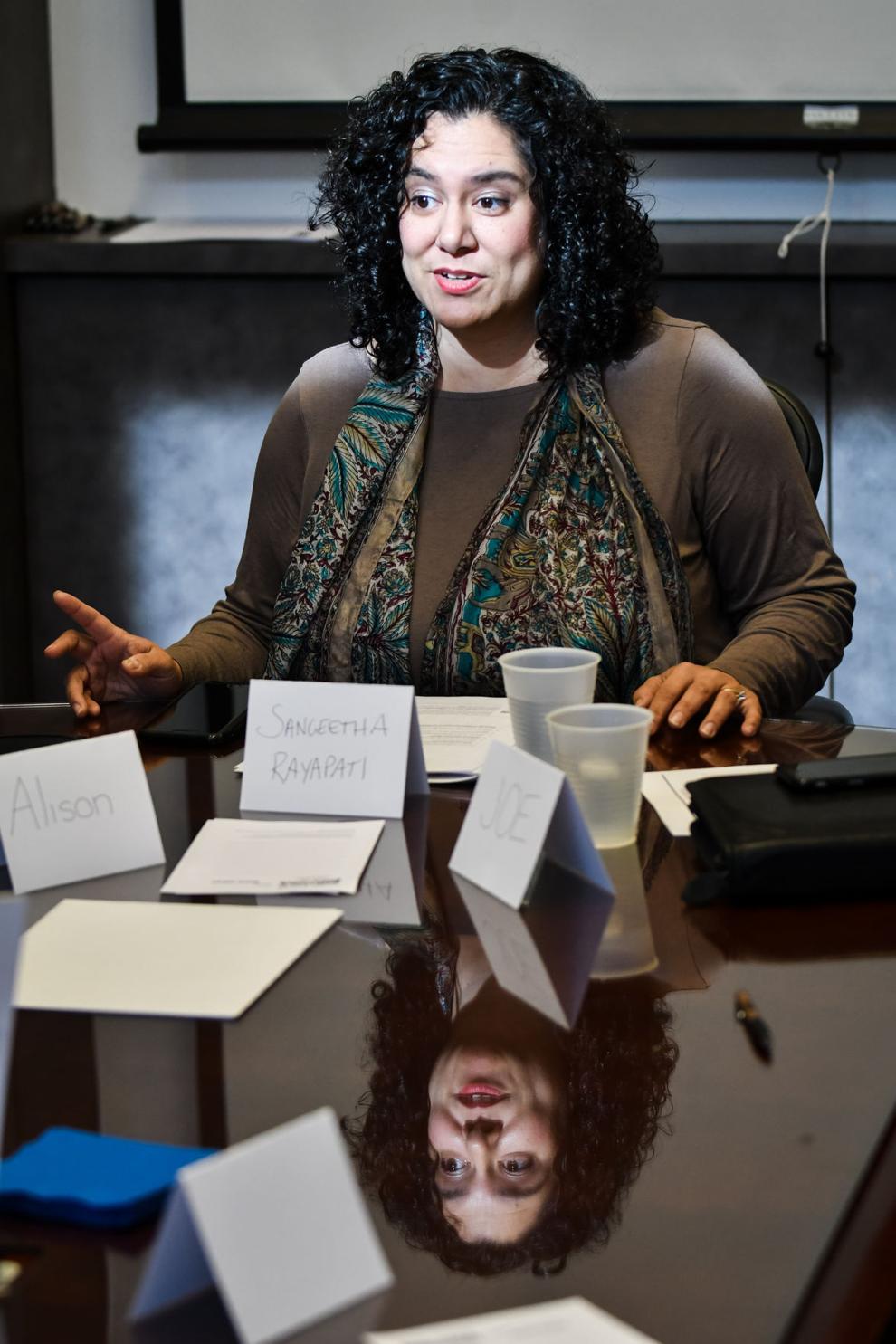 Professor of Music, Augustana College
Nominated by: Tia Edwards, colleague
FROM THE NOMINATION
"Sangeetha focuses on equity issues in goal setting work with district, working with district leaders to make sure anti-bias training is a part of professional development, and pushing for diverse hires. She asks direct questions about the over-representation of people of color in the criminal justice system during State's Attorney interim candidate interviews. She offers ideas and challenges candidates to have real solutions."
RAYAPATI'S STATEMENT
"I was raised by an Asian-Indian father and white mother with the following philosophy: Everyone is a child of God and a citizen of the world. Living by that code means that in all things I must remember the humanity in each of my neighbors and recognize our interconnectedness in this world. Fighting against racism, or fighting for equity, is a pathway for living out this belief: a natural extension of faith and word in action. My parents also constantly reminded me of my duty to the world through the verse from Luke 12:48, "To whom much is given, much will be required." I have been afforded many privileges and I believe it is my duty to fight for those who have not had the same opportunities and who continue to struggle in ways I can only imagine."
Todd Franks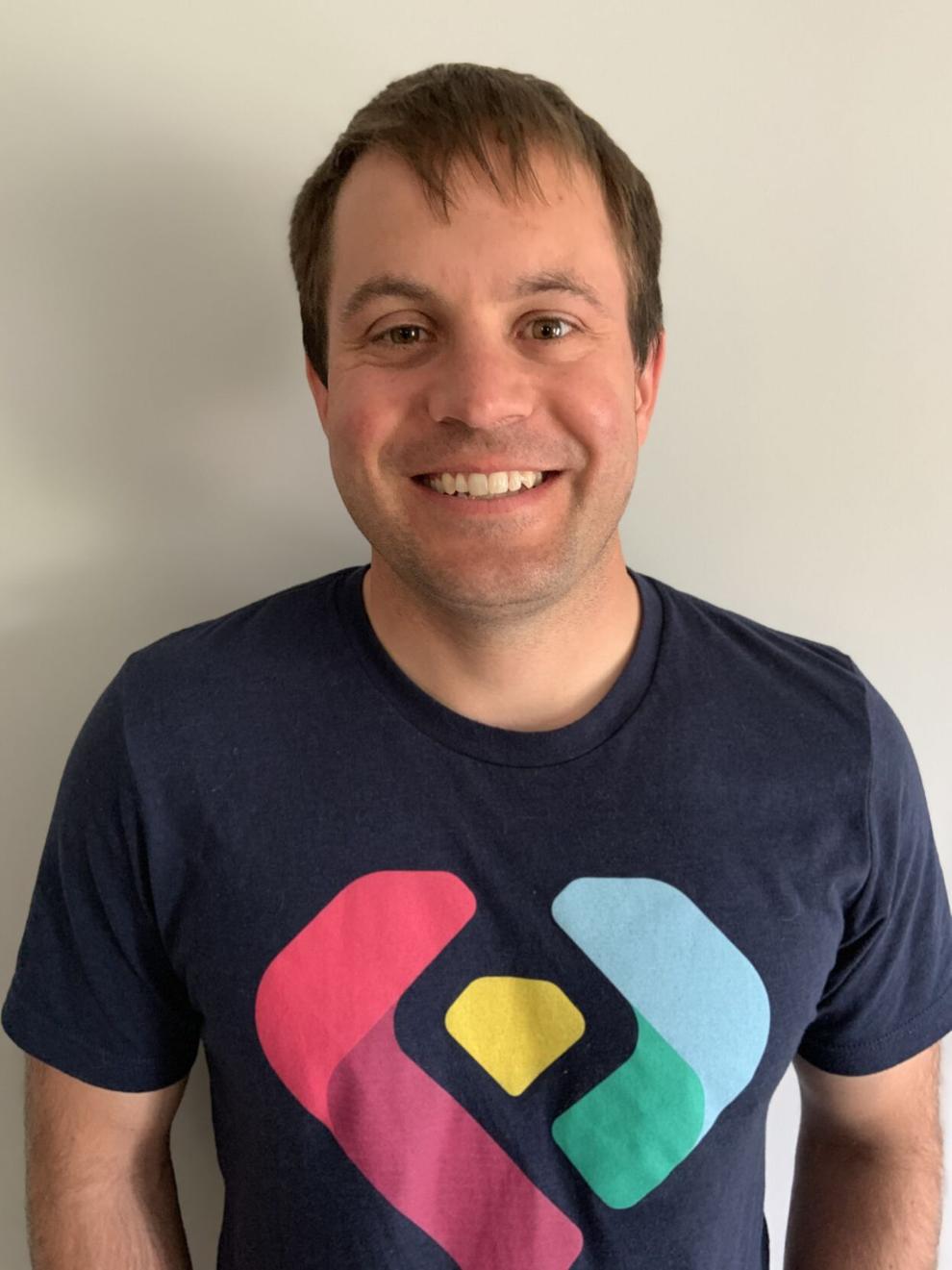 Multilingual Family Coordinator, Monmouth-Roseville School CUSD #238; ESL Instructor, Regional Office of Education #33
FROM THE NOMINATION
"Todd has a heart of gold and a passion to help others. He has seen the need in our community and has gone above and beyond helping immigrants here. Although his job is to help families with the schools, he often is found all over the community helping and advocating for immigrants. Throughout Monmouth, Todd is well known as the "guy who helps immigrants." Todd is a man who loves Jesus and believes ALL should be loved and given equal opportunities, and he regularly advocates for people of different races and helps in any way he can."
FRANKS' STATEMENT
"The teachings and life of Jesus are full examples of His fight to treat all people with honor, dignity and respect. As a Christian, it is my calling to emulate the life of Christ, and one way to do this is to contend for those who are marginalized."
Athena Gilbraith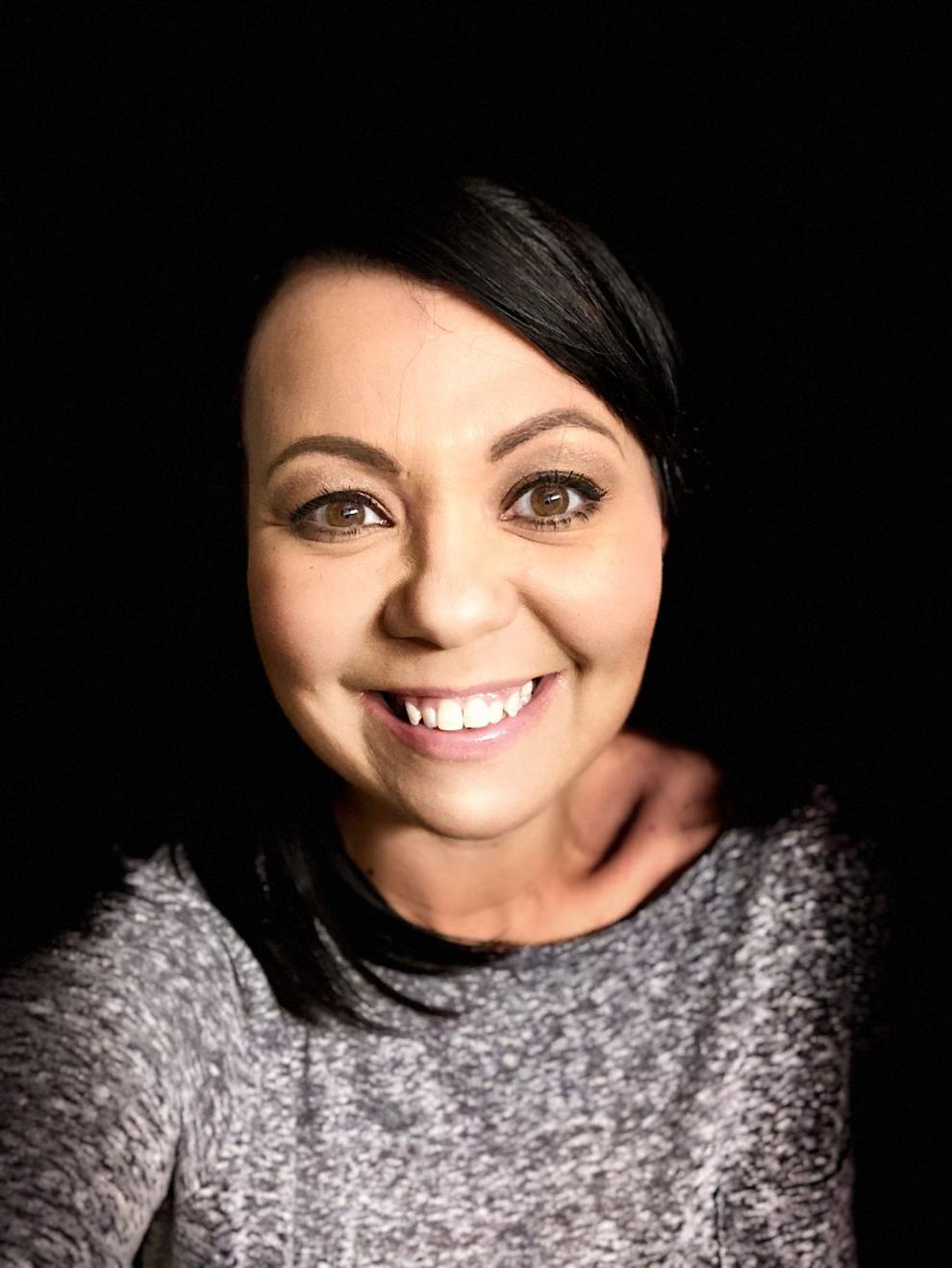 Early Education Specialist and Iowa Regional Organizing Coordinator, Swing Left
Nominated by: The Rev. Ryan Landino, friend and fellow activist
FROM THE NOMINATION
"Athena was the community activist leader who organized the "Protest Against Racial Injustice and Hate" held in Bettendorf on December 8, 2019. The event received national news attention for her mobilized community response to a local church hosting an anti-immigration forum that included speaking time by an alt-right participant from the deadly Charlottesville Unite the Right rally. A January 5, 2019 video of her confronting and educating the pastor on the church's involvement was shared nationally on "Now This" news that has to-date received over a million views and over 4,000 shares. Athena continues to use her platform to educate the community on racism and anti-racism efforts."
GILBRAITH'S STATEMENT
"Fighting racism and standing up to injustice is a responsibility that all Americans have been given. It is the blueprint to shaping the future of our country and the world. My children and yours are my guiding light that shapes my decision-making, as they are the future. Black, brown, indigenous and all marginalized children and their families have a right to live and to be and to have equitable privilege. We have a right to not experience racism and the trauma that follows. When I lend my voice to antiracism, I can be one more person who stands up for love and not hate."
Martha Riniker
Nominated by: Denise Bunyon, daughter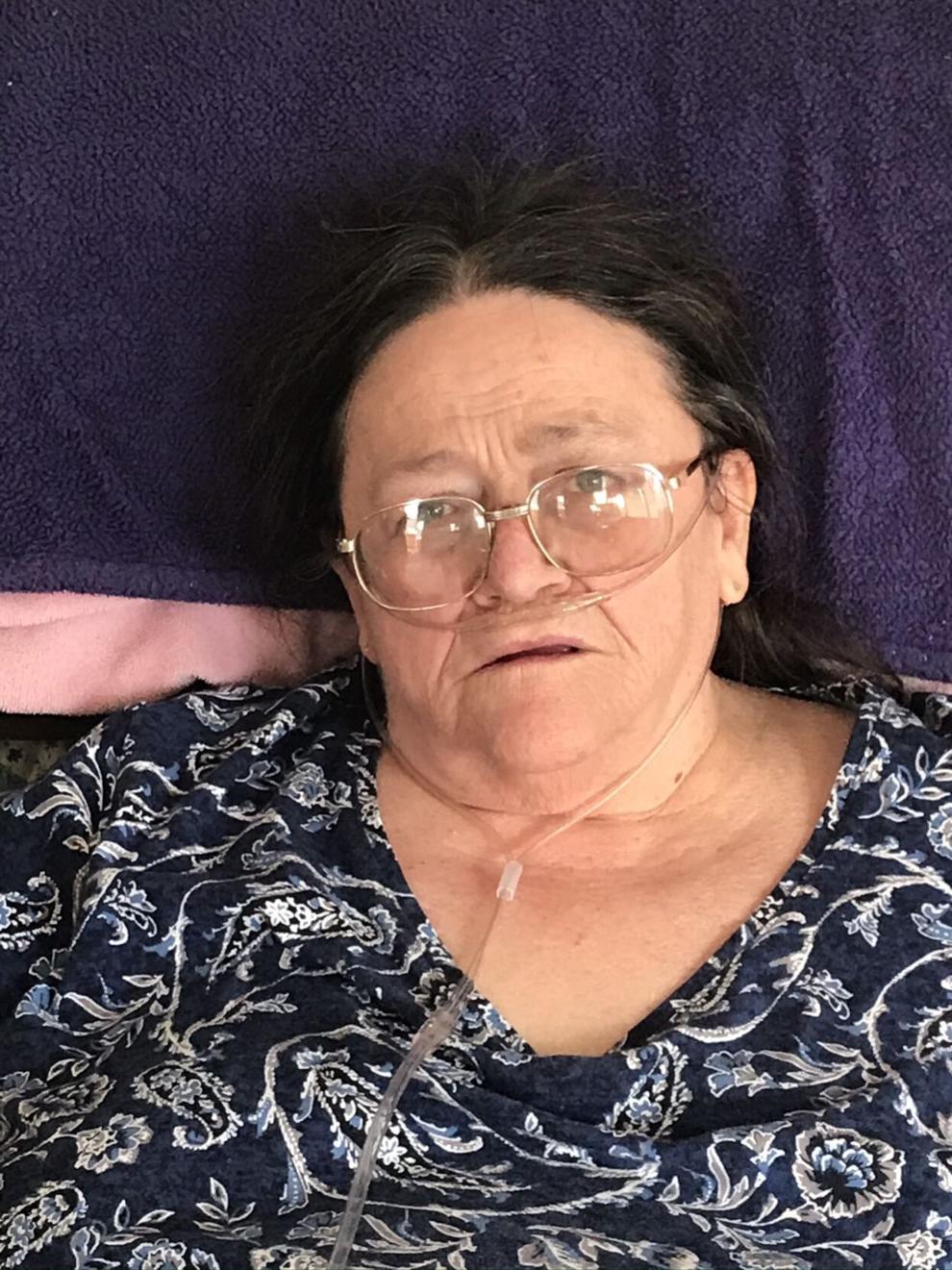 "We stand against racism!! Martha, my mother brought my stepdad into Maquoketa back in 1992 when there was only one other black man living there. As a family we have been through so much with racism and have stood our ground."
RINIKER'S STATEMENT
"I believe in standing up and fighting against racism because everyone deserves an equal opportunity regardless of their skin color. We lived it, been through it, fought the fight and have been through some hard times."
Jan Pomije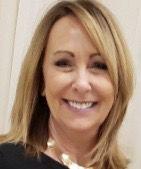 Business Development Manager, Smart Lexus of Quad Cities
Nominated by: Theresa Felger, friend
FROM THE NOMINATION
"Jan works non-stop with many organizations to ensure that participants receive food, clothing and essential items needed to continue to live in comfort and does so without asking for anything in return. Jan's heart is one made of gold and is a key leader and example of how to work toward a goal. The number of non-profit organization she has volunteered for in some capacity is numerous.
POMIJE'S STATEMENT
"I believe that we are all God's creation which makes each and every one of us are as important as the other no matter race, color, gender, background. We were designed to love each other. Racism has the potential to affect all of society where love, trust and respect are lost as feelings of hopelessness and fear take over. Fighting racism is necessary to restore our hope and live in LOVE not FEAR."
Venessa Taylor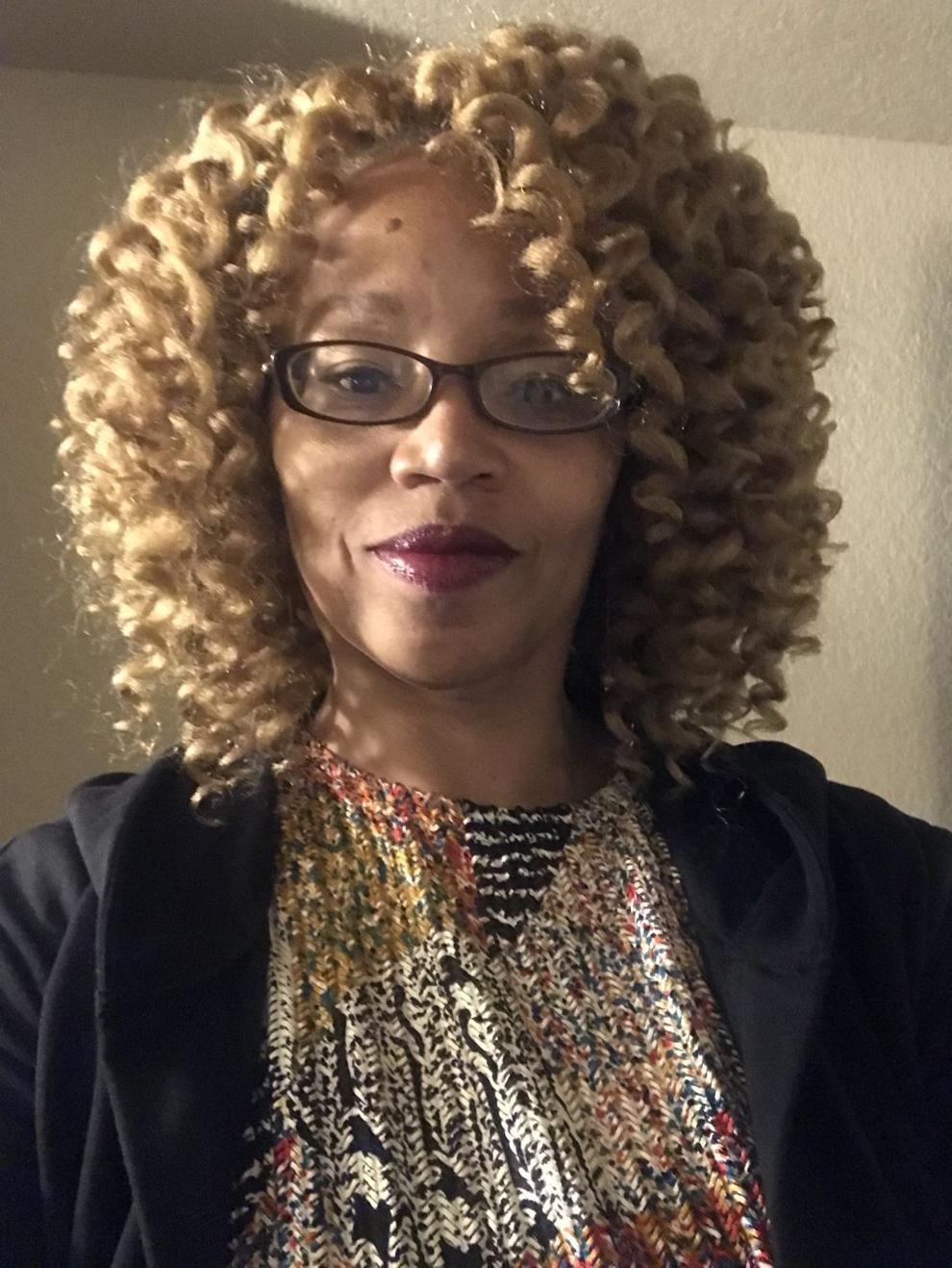 High School Teacher, Rock Island High School
Nominated by: Isabella Ndiku, former student
FROM THE NOMINATION
"There are no words for all that Mrs. Taylor has done. Ever since I can remember, she has always taken the time out of her busy schedule to be there for others. She sometimes forgets about herself in the process. She clothed me when I needed it, fed me when I needed it, woke at 5 a.m. every day and gave me rides to all my morning practices. Without her my high school experience would have been a rough one and I owe her everything for the woman that I have become. I watched her do the same for many more students before and after me."
TAYLOR'S STATEMENT
"We were born FREE and we WILL live free. People are people no matter the color of their skin. We have FREE WILL to live in this world and be the BEST PERSON that we can be."
Brandy Donaldson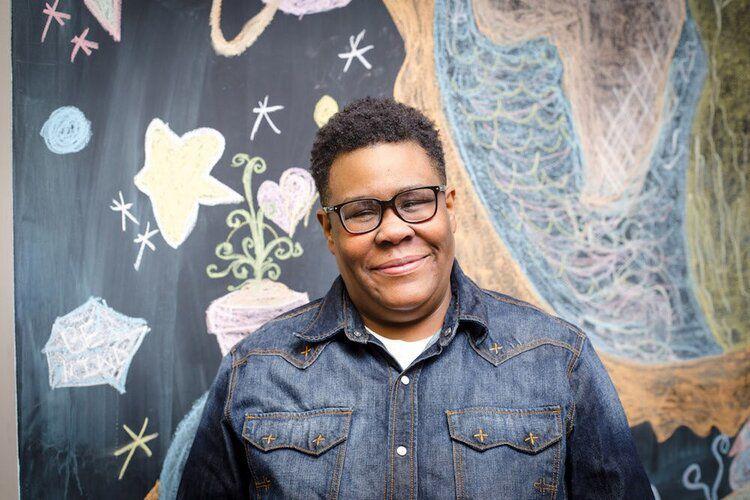 Senior Communications Specialist, HNI Corporation
Nominated by: Rumaisa Khawaja
"Community Peer Brandy continues to speak out about racism through her social platforms. Her volunteerism is extensive throughout the entire Quad-Cities community. Brandy walks the walk and is consistently challenging our community to be do better; to be better."
"Fighting racism is important to me because it means life or death, existence or extinction, for so many, so many who look just like me, like my brother, like my father, sister, so on. I don't view it as an option to fight racism. For me, it's a necessity. Every single human being is deserving of equal treatment, equal rights and the same respect and dignity. To deny any of that of someone simply based on race or skin color is atrocious. But, it's an atrocity that is so common, prevalent and even accepted in society today. Too many are still too comfortable looking the other way or making excuses when it comes to racism and its institutional and systematic existence. And that's something I just can't accept. It is assuredly worth my time, energy and passion to continue fighting."
Liz Kantner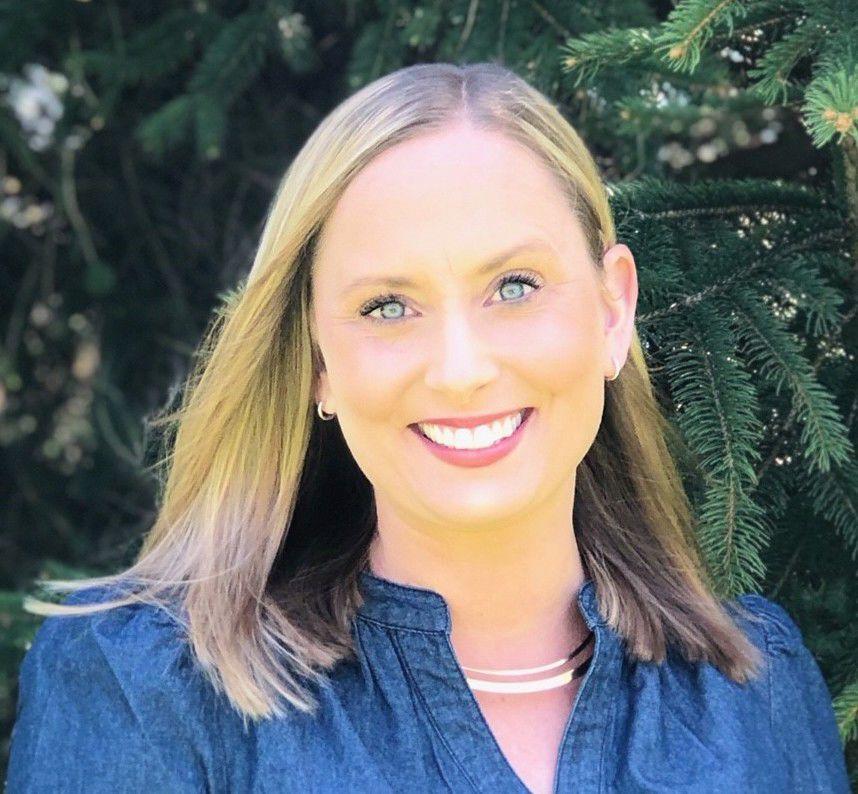 Alternative High School Teacher, Thurgood Marshall Learning Center, Rock Island
Nominated by: Fellow YWCA Quad Cities Board Members
FROM THE NOMINATION
"If you know Liz or spend five minutes with her, you know exactly where her heart is and what she's passionate about. What Liz is passionate about is fighting racism. She has dedicated her being, her family, her career and her non-profit support to counteracting racism any opportunity she gets. Always going above and beyond in her role as a teacher to nurture high schoolers who have challenges (the majority of the community will never know), Liz has turned her classroom into a safe space for those students dealing with chronic stress and anxiety, giving them space to be seen and feel heard.
KANTNER'S STATEMENT
"Biologically speaking, skin color is simply a reaction to sunlight. Yet this slight 0.1% variation in humans has created historical, institutional, and societal divisions that led to atrocities around the globe. People aren't born with racist ideas; racism is learned. As a teacher, I place a high value on education and its power to transfer. I believe in fighting for social justice in the areas that I can, including my classroom, school district, and community. Learning leads to understanding and understanding leads to empathy, compassion, and most importantly, to change. I passionately believe the youth in our community, given the support and guidance, will be the ones to lead us forward, to greater understanding, appreciation and love for one another."
Gerald Jones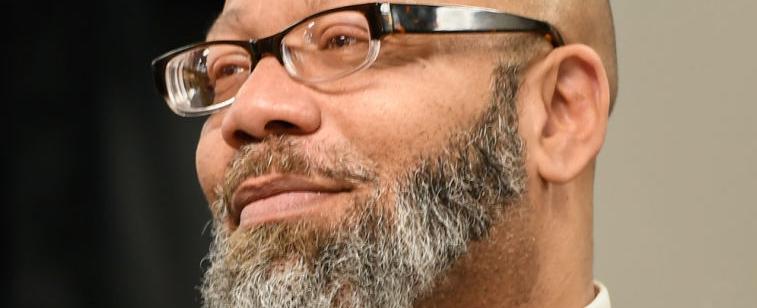 Executive Director, Martin Luther King Center
Nominated by: Julie Larson, colleague
FROM THE NOMINATION
"I have had the great pleasure of working with Jerry for over 20 years in and around the Quad-Cities community. Jerry exemplifies YWCA Quad Cities' mission of empowering women and eliminating racism by providing programming for marginalized families in our community. I cannot think of anyone who deserve this recognition more than Jerry."
JONES' STATEMENT
"Racism dehumanizes giving permission to marginalize and brutalize. The magnitude of injustice that is enacted by falsely using the labels of fighting crime, safety and even fairness is still not fully acknowledged which prevents ALL of us from actualizing our true potential. We all are responsible to perform and/or be receptive to a deep and nuanced examination of the impact of our various structural systems and individual behavior regardless of what they are intended to do.
We then must act justly."