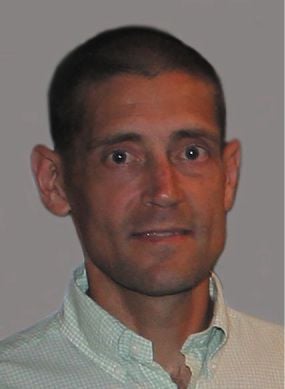 Steven Kilburg is remembered as devoted to the running community of the Quad-Cities. 
Kilburg, the founder of the Davenport-based running and fitness store Running Wild, died Nov. 30 at age 56. 
"When I first moved to the Quad-Cities, I trained for the Chicago Marathon, and Running Wild was the store we all went to," Quad-City Times Bix 7 Race Director Michelle Juehring said Tuesday. "He was always there." 
Founded in 1991, Running Wild is the official running store of the Quad-City Times Bix 7 and the TBK Bank Quad-Cities Marathon, as well as the corporate sponsor of the Cornbelt Running Club.
Juehring remembers Kilburg as a passionate family man. "He was such a gift to the community, and not just the store itself," she said. "If you were part of the Cornbelt Running Club or training for the Quad-Cities Marathon or part of the Bix and somebody wanted to get you shoes, it was comforting to see the same faces and to know you're talking with somebody that that's their passion." 
Something Juehring remembers fondly is Kilburg's love for country music. "When you'd come into the store and he'd have country music. When you'd set up for Bix at 6, they had their shoe display," she said. That changed in later years, however.
"He said, 'Well, my daughter, she's helping me up my game.' And so we laughed," Juehring said. "The music choices of our children are not always what ours are." 
Former Bix 7 Race Director Ed Froehlich also remembers Kilburg as a good man. "He always supported running in the Quad-Cities. A fine man, he was a good man," he said. "It just caught me totally by surprise."
You have free articles remaining.
Kilburg was always very supportive of the Bix 7, Froehlich said. When Froehlich retired this summer, Kilburg sent him a note that he was blown away by. "He was an introvert, he was real quiet and he didn't show a lot of emotion a lot of the time, and I was really taken aback by this nice note that he sent me," Froehlich said. "I was so taken by it because it was so sincere, and I just didn't expect that from him. I knew he was a good man and he was a Christian, but it came out in this message he sent me and thanking me.
"It was probably the highlight of my retirement." 
Froehlich says Kilburg didn't talk much, so when he did he meant it. He remembers Kilburg speaking at the Bix Expo and always doing a good job at it. "You would never know that he was an introvert, and I'm sure it was real hard for him to get up and speak to people, but he did an excellent job." 
Co-founder of the TBK Quad-Cities Marathon Joe Moreno says the marathon could not have happened without the work of Kilburg. "Anything running-related, he was very involved."
Moreno says Kilburg is a huge loss and credits Kilburg for assisting with the creation of the marathon. "He was instrumental in designing the course. When you say 'Let's make a marathon in the Quad-Cities, well how are we going to do that? What's the course going to be like?' He put his name on this course," Moreno said. "It changes a bit here and there every year but overall this was his idea, the course."
Kilburg was also a great runner in his time, Moreno said. "You just couldn't beat him. When you saw Steve Kilburg at the starting line, you knew he was either going to be in contention or he was going to win it." 
Running Wild Store Manager John Parker says Kilburg was always giving back to the running community. "A hard worker, he gave 100 percent, he gave 120 or 130 percent," Parker said. "He was a go-getter, he was always trying to stay ahead of the game and tried to help as many people as he could."
Parker says he looks up to Kilburg as a role model. "Steve would want us to keep the lights on and move forward. Try to do the same things for the community as he had since we were in business in 1991," he said. "Try to give back to the community and try to be good role models."
Kilburg's funeral services and Mass of Christian Burial will be held at 10:30 a.m. Thursday, December 5, at St. Paul the Apostle Church in Davenport, with a prayer service held at 3 p.m. Wednesday, December 4, at Halligan-McCabe-DeVries Funeral Home in Davenport with visitation following from 4-7 p.m.
Memorials may be made to the family, which will be distributed to Kilburg's favorite charities and organizations.