The family of Agnes McFedries Kennedy holds out hope someone with information about her homicide will come forward, even after 10 years.
Meanwhile, the Davenport detective who has worked the case from the beginning wants to take another look at the evidence before he retires in two years.
"I would like nothing more before I leave here than to present a charge against someone and get a conviction for Agnes," said Detective Bill Thomas.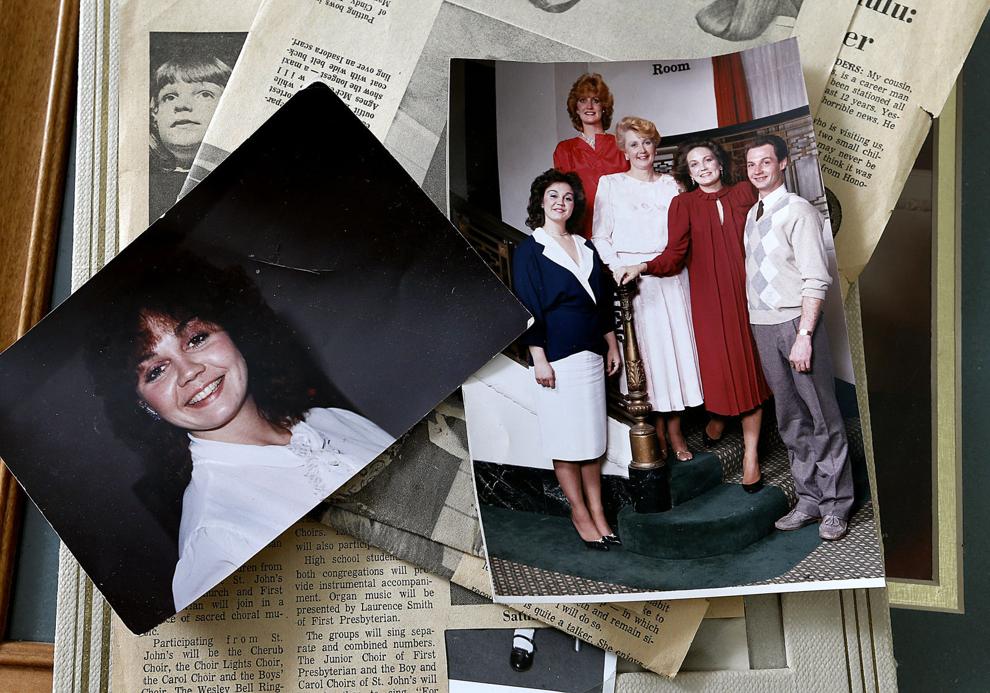 The detective thinks with advances in DNA technology it's worth a shot to retest the clothes Kennedy wore at the time the 51-year-old was strangled and left for dead in an icy downtown alley the night of Dec. 22, 2007.
"Agnes has never been forgotten," her mother, Jean McFedries, said.
She thinks about Agnes constantly.
"Comes up, you know, at least every day or every other day," McFedries said. "You process it as it's life. You can't go back. You can't change it. So get yourself out of bed and get on with it. What else are you going to do?"
McFedries thinks of Kennedy's four children, Desiree McFedries, has had the worst time coping with her mother's death.
Desiree, 35, remembers burying her mother on her 26th birthday.
"So this time of year it kind of sucks," she said, "but thank God I've got my son. He's a blessing."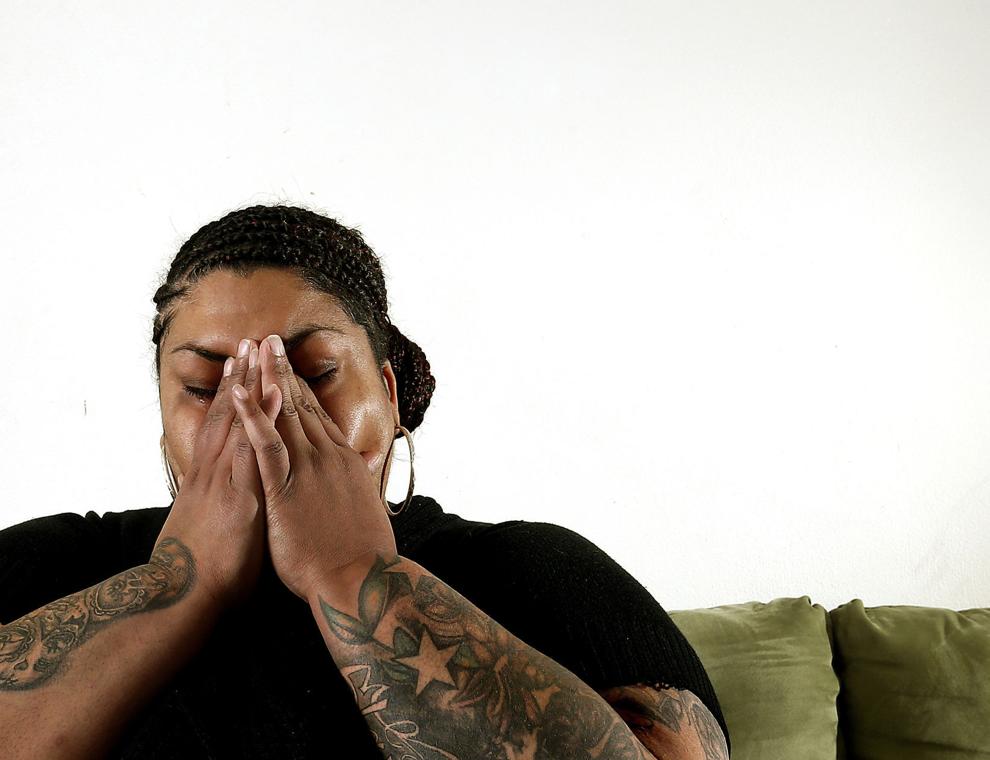 She couldn't bear putting up a Christmas tree for several years, until a friend told her to think about her son, Camarion, now 11.
"My friend is like, you got a kid, you can't do this to him," she said.
Kennedy's generosity and abounding sense of humor are what Desiree most remembers about her mother, be it volunteering at Cafe on Vine and mingling with the homeless customers there or the time she brought trinkets to help decorate Desiree's first-ever home.
"She had the biggest heart," Desiree said. "For someone to do that to her, it never seems real. I wake up and think it's a dream and she's going to walk through the door. It's hard to talk about sometimes, you know. I think the worst part is knowing there's somebody still out there."
Looking for Agnes
Jean McFedries' last interaction with Kennedy didn't go well, because she refused to allow her daughter to bring William Morgan, a boyfriend, to a dinner hosted by one of her other daughters, Kate Heuer. 
"I said dammit, Jean, why did you do that?" McFedries said. "What the hell would it have been had she brought him or not?"
Kennedy lived a lifestyle, fueled by addiction to crack cocaine, in which she would disappear into the streets for hours and days at a time. Aware of this, her sisters would sometimes go out looking for her, and if they found her they would try to encourage her to seek help or bring her home with them. McFedries had her committed to rehab programs multiple times with no success.
After the phone call about dinner, Kate Heuer went looking for her older sister but couldn't find her.
Then, at around 8:30 p.m., police received a 911 call about a woman's body found face down in the 1800 block of West 7th Street, Davenport. Thomas said she was wearing a red and white top, tan pants and black socks, but her shoes, coat and purse were missing.
Still warm to the touch, the body was taken to the hospital, but medics couldn't revive her. Police determined the body was that of Agnes Kennedy; she had been strangled.
There were injuries indicating she tried to get away.
"I think Agnes fought her attacker pretty well," Detective Thomas said.
Thomas also believes the crime was interrupted by another person. The attacker, he said, "felt someone saw something or someone did actually see him, and he felt he had to stop right there, get her body out of his car and leave immediately."
The snow and sleet on the ground made it hard for investigators to collect evidence. Thomas tried everything he could think of.
"I served more search warrants on this case than any other case I worked," he said.
Police sent more than 400 items of evidence to the state crime lab trying to find someone else's DNA, Thomas said. Whenever a vehicle was considered, he had the whole passenger front seat belt housing unit removed, took out the belts and sent every one of them to the lab searching for Kennedy's DNA.
Still no suspect
Hundreds of reports, statements and photographs on the Kennedy case fill binders at the police department.
"You never really close a homicide case," Thomas said.
The hardest part of investigating the case for him has been the lack of cooperation from countless people police brought in for questioning, some who claimed to be Kennedy's friends.
"We dealt with so many street people," Thomas said. "I tell you what, they were friends of hers, and we had to drag them down here and they still didn't want to talk to us."
William Morgan, in prison on unrelated crimes, has not been identified as a suspect in Kennedy's homicide, but remains one of several persons of interest. He and Kennedy lived together at 801 W. 15th St., Davenport.
The searches included an alleged crack house a block away from where McFedries Kennedy was found. The house, at 1831 W. 6th St., was being purchased on contract by Jesse James Stewart Jr., then-57.
According to news reports from the time, Stewart was arrested after a search warrant was served at the home a week after McFedries Kennedy's death. The subsequent search revealed 78 grams of crack cocaine there. 
Stewart is serving a life sentence for drug charges. He has been questioned in the Kennedy case.
"You wouldn't believe the amount of people on this case who were persons of interest that while we were investigating this we uncovered something else and the person got convicted," Thomas said, adding that it's possible Kennedy's killer is already locked up.
In 2011, Scott County authorities charged Chad Welsh with first-degree murder in the death of Angela Marie Hennes after linking DNA found at the crime scene with his DNA on file from an earlier, unrelated federal child pornography charge. A jury found him guilty a year later after he admitted to picking Hennes up in Davenport and choking her during a sexual encounter but not with the intent to kill her. He's serving life in prison.
Because the Hennes case resembled Kennedy's, Thomas questioned Welsh in prison about Kennedy. Asked how the conversations went, the detective said, "Short."
Welsh also remains a person of interest in Kennedy's death.
"We have not had a prostitute murdered in the city of Davenport since the arrest and conviction of Chad Welsh," Thomas said.
In her own words
Kennedy was in a drug rehabilitation program when Hennes was killed in January 2007.
In a series of Kennedy's hand-written journals that Jean McFedries recently shared with the Quad-City Times, Kennedy wrote about Hennes several times.
"Nobody should die at the hands of a freak!" Kennedy wrote. "I don't want to die like that! Angela ... it could have been me."
She wrote extensively about her addiction, about failing as a mother and about life on the streets. She described herself as an "overgrown juvenile delinquent" who took her nine months of drug rehab to take a "fearless moral inventory" of her life.
In one passage she contemplated death, even telling her family where she wanted her funeral. When her daughter, Athena, discovered the journals in her apartment days after her mother's death, the family changed the arrangements to match what Kennedy wanted.
McFedries is disturbed that her daughter would write about dying.
"But she lived on the street, and she did know a lot about the street life," her mother said. "She did know more than she should have."
The oldest of Jean and Scotty McFedries' four children, Agnes was born Sept. 28, 1956, just a few weeks after the family came to the United States from Scotland.
She graduated from Davenport Central High School and Iowa State University, Ames, with a teaching degree. She taught for a while at Williams Intermediate School, Davenport.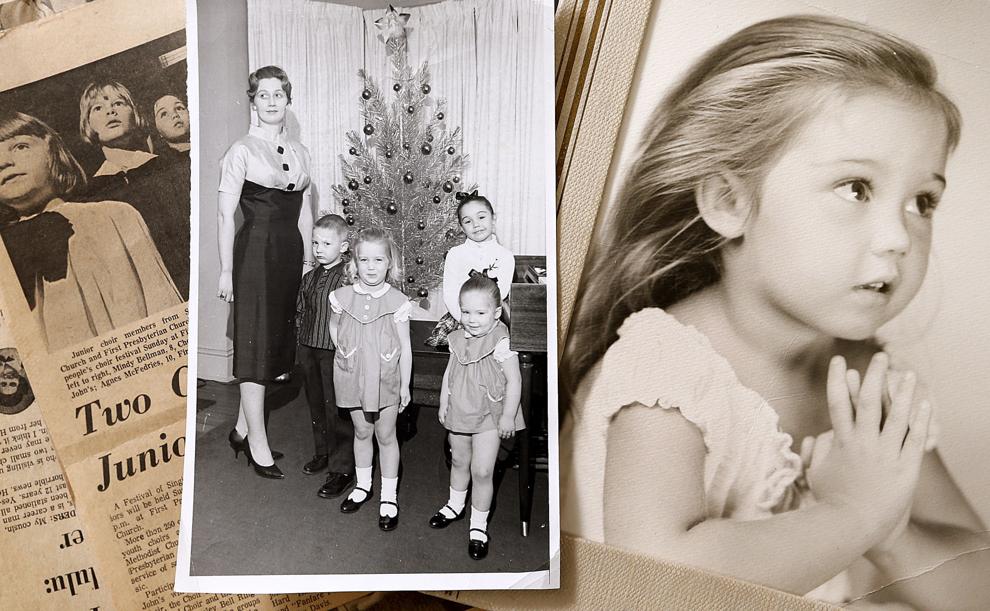 McFedries could not pinpoint one particular reason or event that sent her daughter spiraling downward. While she put some blame on family stress, she said it was mainly the addiction to drugs and the people with whom Kennedy chose to associate.
"I can speculate all I like, but she chose whatever she did," McFedries said. "I got in there. I tried to make it stop. I tried everything. Her sisters Jennifer and Kate would follow her downtown and try to get her to come back."
Kennedy was adept at using makeup to hide injuries, her mother said.
"You'd never have known all this was happening underneath," McFedries said. "She could come here well-dressed, well-behaved, talk up a storm, and the next thing she's in jail."
Despite her associations, Kennedy never stopped caring for others. McFedries said, every winter, her daughter bought mittens from a local woman and handed them out to children in need.
Desiree McFedries said she was a teenager when she realized the lifestyle her mother had chosen. There were days her mother would be gone for hours, but not before leaving groceries on the front steps and a note saying she'd be back when she could. When she didn't come home, Desiree or her sister would make dinner for their younger brother, Keenan.
"We had to grow up early," she said.
But she doesn't want her mother to be remembered as a criminal.
"She did have an addiction, a lifestyle," Desiree said. "But she was human. She deserves justice. If you knew her, you knew she had the biggest heart ever."
Kennedy wrote about how she wanted to be remembered:
"When the lights go out on this worldly life, I want it to be said that I had a full life. That I did good things for others and that I would be missed."