The tweet caption said "Happy N-Word Day."
The tweet included a screenshot of a text-message exchange between a Pleasant Valley student and the student's mother.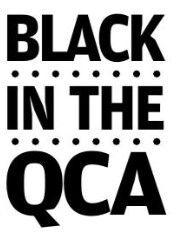 Antonio Wells, of Davenport, 21 in August, graduated in 2017 from Pleasant Valley High School, where he was a varsity track and field athlete.
He remembers that tweet and the aftermath. He says it's part of a racist culture that has been "swept under the rug" for decades at the high school.
"At Pleasant Valley, a lot of things happen in the terms of cultural appropriation and really sweeping stuff like that under the rug," he said.
"'Thug Thursdays' were a thing," he said. "They were a thing. They were a little bit before my time but still lingered by the time I got to Pleasant Valley."
EXPLAIN HOW STUDENTS DRESSED FOR 'THUG THURSDAY'
"For our homecoming games, we normally would play one of the Davenport schools," he said. "They would use that day to dress up in 'thug culture.'
"At night we would have a 'blackout' for the student section. Whenever we would have a blackout, the student section would be asked to wear all black.
"Basically, how the PV student section works, there are two people who kind of take charge of the student section," he said. Usually, the students were seniors.
"They choose the themes for each of the sporting events where there is a student section … sometimes a beach night, sometimes a camouflage night," for example.
"Blackout" meant all the students would wear black. "It was a double purpose. One was to show a united front," Wells said. "But whenever we played Davenport schools, the underlying meaning was that the school was playing predominantly black schools."
"The administration never said anything about it," Wells said. "They don't really deal with the issues about educating people in cultures."
"They have one diversity day a year," Wells said. "They have an in-service and they use that in-service to give the state implicit-bias training for either half a day or one day. And then that's it – there's no reinforcement to it."  
During his sophomore or junior year, a student sent the tweet about "N-Word Day."
"It tells me that the culture within the home, they already had been using it," he said.
Fast-forward one week after that, he said, and the school had a closed-door meeting that included representatives from the NAACP, PV officials and five Black students, including Wells.
"The whole purpose of the meeting was to pacify us  from going to the media."
Administrators wanted to start a parent focus group, which fell apart after two meetings.
The student who sent the tweet received an in-school suspension for one or two days, he said.
"For me, at PV, the whole experience had its ups and it had its downs," Wells said. "Walking through it at that time, I was more glad once I got to the other side than I was when I was in it. It was a stressful process, like walking on eggshells the entire time I was there."
"It was almost as if the district has been trying to paint this perfect picture for years, and they want to put people of color in this picture, but they don't know how to properly add them, so they're just scattered all over the place."
Wells attended J. B. Young then arrived at Pleasant Valley to begin high school.
"My first week at Pleasant Valley, I had two teachers ask me 'What does it feel like to be Black?' I had one teacher confuse me with another student who also happened to be Black."
Students at PV used racial slurs in the hallways and sometimes in class, he said. "But let a student of color say something toward a Caucasian child, then we have some reprimanding going on there."
He heard students use the N-word in class and call Asian students the C-word.
"There have been some teachers who have spoken up but they'll be out of the district at the end of the year or the end of the semester they'll be gone," he said. "Some former PV teachers left because of how terrible it was."
One language teacher stayed one year, then transferred to another Quad-City school to teach, and ultimately left the area completely. "She couldn't stand to see students marginalized, systematically oppressed, within the district. There are many PV teachers tired of seeing this stuff but they don't know how to address it."
"Mike Zimmer and Brian Strusz can make a scene that everything is pleasant in the valley. It never has been," said Wells, who continues to try to stay optimistic.
"We need people of color in the district besides coaches and substitute teachers."
"It's a house of horrors for anybody who is of color."
 In Wells' junior year, the ex-boyfriend of the girl he was dating, along with the ex-boyfriend's brother, "threatened to string me up.
"I let the administration know. I responded to the kid – he messaged me."
They went through a process for a no-contact order between Wells and the other, younger student, who also was in the PV district.
"I ended up with an in-school suspension for three days. It was one of those things: 'equal punishment equal justice.' Because I responded to him, because I responded back to him 'Hey dude, we're not going to do this. Let's talk about it.'
"They took it as an escalation. We're going to give him a punishment and you a punishment."
PV has tried to establish student-led diversity councils, but "Nothing ever stays in the works."
"Parents only send kids to PV so they can get into almost any school. You get your name on that diploma, you can go anywhere."
Various family members talked to Wells about the situation. They told him "Pocket it and there will be a time for you to let all your frustrations out."
"I had my moment and that was the Black Lives Matter protest. I addressed it complete at Vander Veer (Botanical Park,)" he said. "I got in-boxed by many PV alumni, some good, some bad.
Some said "We are totally in support of what you're doing, airing out the dirty laundry in the district, trying to make it better for kids of color in the district."
Other asked why Wells was digging up bones. "Why are you digging up old wounds, old bones? Let bygones be bygones, let stuff say dead."
"This has been a thing for years. Anyone who has been a person of color, a minority that has passed through PV's halls, whether it was '87, '77, they all share almost a similar story.
"No matter who the principal has been, the good ole boy system is still in place."
Pleasant Valley is a machine. A cesspool of mess. It is terrible. Everywhere else I've been in life, on the community-organizing side of things or sports, or even college, I've never seen any other machine organized like this.
"Money, athletics and power – every hierarchy is based on money, athletics or power."
"The booster clubs rake in a lot of money on a season-to-season basis. You're not going to p off your booster clubs, whether it's for music, athletics or both."
"My mom and my stepdad became involved in the parents council. And my mom and my stepdad, more specifically my stepdad, gave the district ideas on how to bridge this divide … he introduced some de-escalation techniques to start training the staff.  He gave them nuggets of gold and what did they do? They wrote it all down and took notes form these meetings and they did nothing but have one implicit-bias meeting.
"Nobody picked up the ball. The student meetings stopped after two weeks."
Wells is finishing up at Scott Community College with a degree in history. He's an associate minister at Greater Praise Temple, Davenport.
"I want to take that history degree and use it as a backdrop to major in theology," he said.