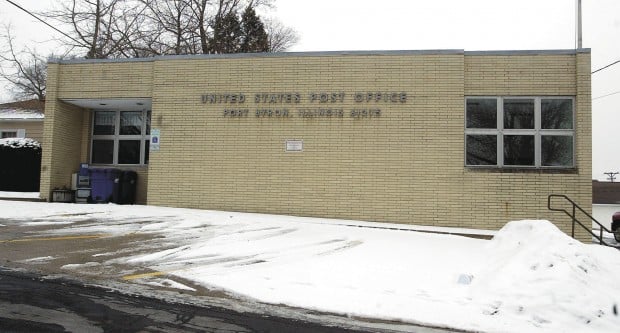 PORT BYRON, Ill. — About 80 residents of this Mississippi River community met with U.S. Postal Service representatives Thursday night with one question in mind: When will their post office reopen?
They came away from the meeting at Riverdale High School with few questions answered and a fear that they may be without a post office for good.
Service at the Port Byron facility at 105 Hickory St. was suspended Jan. 22 because the roof was leaking and creating a hazard for workers. Since then, customers who use post office boxes or require other services have had to drive to Hampton, Ill. — a distance of about six miles. 
Sara Lindauer, a postal service review investigator, said the easiest solution would be for the owner of the building, 105 Hickory LLC, which has a property tax billing address in Chicago, to fix the problems.
However, she added, it was determined last summer that it was "too costly" for the postal service to make the repairs and deduct the expense from its rent. 
"It is also too costly for the landlord to make those repairs," she said.
The remaining options, she said, are moving to a new building in Port Byron, moving back into the old post office if it is repaired, or not having a post office in Port Byron. 
Discontinuance would be a process of about two years. 
A bit of good news for some customers is that cluster box units will be set up for those who had post office boxes at the Port Byron building.
Port Byron Mayor Bob Wilson said the landlord had made an offer to the postal service to split the cost of repairs and then the owner would waive the lease payment of $325 a month for the remainder of the lease, which is 10 years.
However, Wilson said the landlord indicated he did not receive get a warm response to his offer from the postal service.
Wilson said there are three locations in town that would work well for the post office, and that there is a local person who may be willing to buy the old building and repair it so the post office could move back in.
Lori Cross, manager of post office operations for the area, said there is more wrong with the building than just a leaking ceiling.
"There are floor tiles cracking and they appear to be asbestos floor tiles; the retaining wall is crumbling, and there may be a problem with mold," she said.
"All of those repairs would have to be made before we could move back in."
Scott Reynolds, of Port Byron, said he would like to bring suit against the landlord.
"We've suffered damages," he said. "It's costing us time — and gasoline at nearly $3 a gallon — to drive to Hampton to collect our mail."
Donna Martin, also a resident, said she owns the property next to the post office. The retaining wall next to the building is crumbling onto her property, she said.  
Speaking to the postal service representatives, Martin said, "There are 29 businesses that rely on this post office, that need this post office."
Lindauer added that while no one could promise anything at the moment, the community should continue supporting a post office in Port Byron.
"I'm optimistic they can make that happen," she said. "I've seen it happen in other communities."