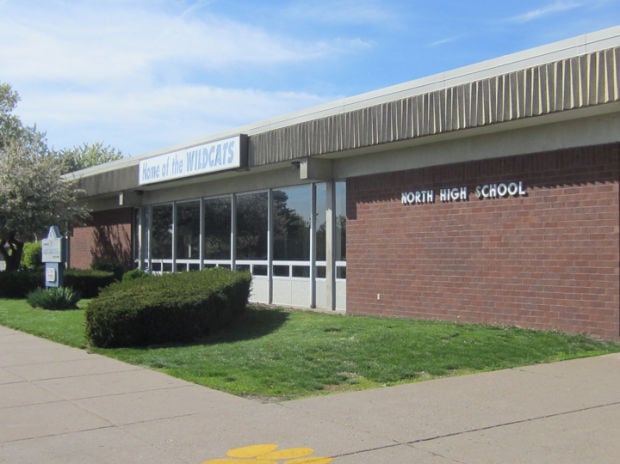 About 300 of the 1,100 students enrolled at Davenport's North High School were absent Wednesday following social media threats surfacing Tuesday evening about a shooting at the school, Dawn Saul, spokesman for Davenport Community Schools said.
The Davenport Police Department had a strong presence at the school, and students and teachers — all of whom reported for duty — "are moving forward with a normal school day," Saul said mid-morning Wednesday.
The police department and school district administration "assessed the source and content of the media posts and determined there was no credible threat; therefore, it was decided that school would continue on a normal schedule today (Wednesday)," according to an email signed by Superintendent Art Tate sent Wednesday morning to all district parents and employees.
Davenport Police Major Jeff Bladel said the threats originated in Johnston, Iowa, where parents and students began receiving text messages Monday night that they would be killed. In response, the Johnston Community School District canceled classes on Tuesday.
Eventually, Bladel said, a vague electronic mention was made about a shooting at North High School. Although the message did not mention a town — many school districts have North high schools — the message eventually was picked up by people in the Quad-Cities, and was brought to the police department's attention, Bladel said.
"Then we did what we always do, which is diligently follow up and work with the other police departments" to determine what is going on and what the response should be, he said.
Anyone receiving threats is asked to call the police department at 563-326-7979.
Get local news delivered to your inbox!
Subscribe to our Daily Headlines newsletter.