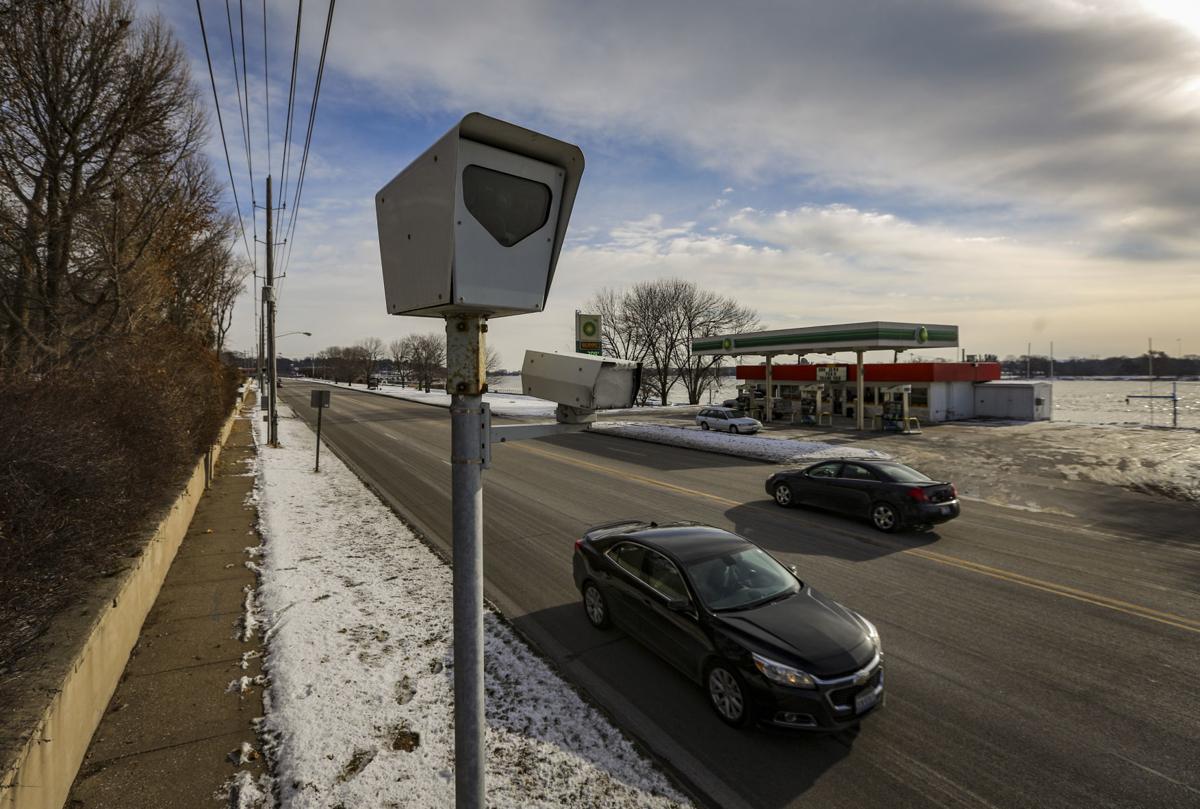 On Thursday, the Iowa Supreme Court took what the Associated Press called the 'unusual move of hearing a small claims case stemming from a speeding ticket.' At the heart of the case is a woman who claims she was wrongly ticketed by an automated traffic camera in Cedar Rapids, and that the machine itself violates equal protection and due process clauses of the Iowa Constitution. 
Iowa will not be the first state to grapple with the legality of these controversial automated watchdogs. This summer, the Ohio Supreme Court decided that parts of a law regulating the use of speed and ticket cameras were unconstitutional because they infringed on municipal authority. If you're considering a move and can't stand the idea of getting one more ticket in the mail from a red light, here's a roundup of states that have already either restricted their use, or outright banned them.
Bans both red light cameras and speed enforcement cameras. Exceptions can be made in limited circumstances, including school zones and railroad crossings provided a police officer is present.
Red light cameras are allowed but speed enforcement cams are restricted to limited areas, such as residential areas, municipal parks, and school and construction zones.
Red light cameras are only permitted with a local ordinance.
Outright bans on both red light and speeding cameras.
Another state that bans all types of camera.
Joins Maine and Mississippi in saying no to automated policing.
All forms of traffic camera can only be used to ticket violators if a police officer is present. 
Bans all camera use with the narrow exemption for cameras hand-held by an office, or installed in the vehicle or facility of a law enforcement representative.
The Garden State has banned all forms of the cameras.
State officials can't use any of the cameras but municipalities can as long as they put up a warning sign. 
Red light cameras are limited to cities with populations above 1 million or as permitted by local ordinance. 
Bans all forms of the cameras.
Bans speed cameras and allows red light cameras only by local ordinance.
Neither red light nor speeding cameras are welcome in Packer country.
A police officer must be present to use the cameras, and even then they're limited to school zones assuming there's a local ordinance.