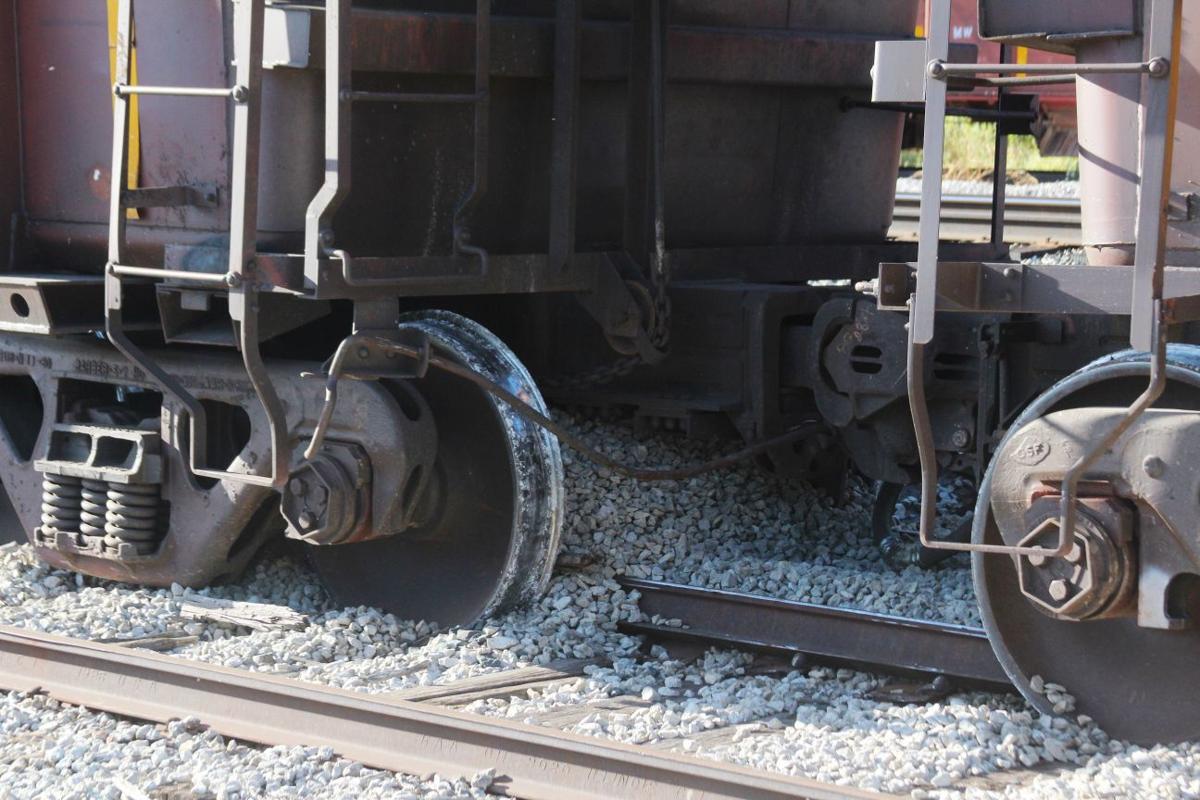 Q. I have been inconvenienced several times over the past several years by stopped freight trains in Bettendorf, Davenport, Rock Island and Moline. Most recently, I was parked at Leach Park in Bettendorf and was unable to leave for approximately 30 minutes. This has happened twice in the last two weeks. Are there state or local laws that state how long a stopped train can block traffic? This could be a real problem if emergency vehicles were unable to pass through. – Doug, Rock Island
A. We contacted the Federal Railroad Administration, the Iowa Department of Transportation, the Illinois Department of Transportation, and the cities of Bettendorf, Davenport, Rock Island and Moline for more information.
Desiree French, Federal Railroad Administration public affairs specialist, responded:
"To begin, there are no federal regulations addressing the amount of time an idle train may block a highway-rail grade crossing.
"However, states are not precluded from creating their own laws regarding blocked railroad crossings in the absence of a federal regulation (see attachments). That said, some courts have found state blocked crossing laws and regulations to be preempted by federal requirements because compliance with the state blocked crossing provision affects the railroad's ability to comply with other federal requirements.
You have free articles remaining.
"For example, in order to clear the crossing in compliance with a state requirement, a railroad might have to adjust either the speed or the length of its trains, both of which are subject matters covered by federal law. Likewise, a railroad might not be able to complete required air brake testing, or to relieve train crews to comply with federal hours of service laws, at certain locations where doing so would block a crossing in violation of a state requirement.
"The Federal Railroad Administration (FRA) does encourage citizens to reach out to the railroads when they experience a problem with blocked crossings and to contact the FRA Regional Safety Offices when idle trains are posing a safety risk of any sort, such as when emergency access is a concern."
French also provided a compilation of state laws and a FRA blocked crossing fact sheet. Visit qctimes.com/askthetimes to view the full documents.
Bettendorf Police Chief Phil Redington also responded:
"Doug's concerns about freight trains stopping and blocking traffic at railroad crossings is valid. It can be an issue for first responders also. By state law, trains cannot block a crossing in excess of 10 minutes. There are exceptions, such as when necessary to comply with signals affecting the safety of the movement of trains, when necessary to avoid striking an object or person on the track, when the train is disabled or when necessary to comply with governmental safety regulations including, but not limited to speed ordinances and speed regulations."
Ask the Times appears on Thursdays and Saturdays. You can call 563-333-2632, email ask@qctimes.com or write Ask the Times, Quad-City Times, 500 E. 3rd St., Davenport, IA 52801.