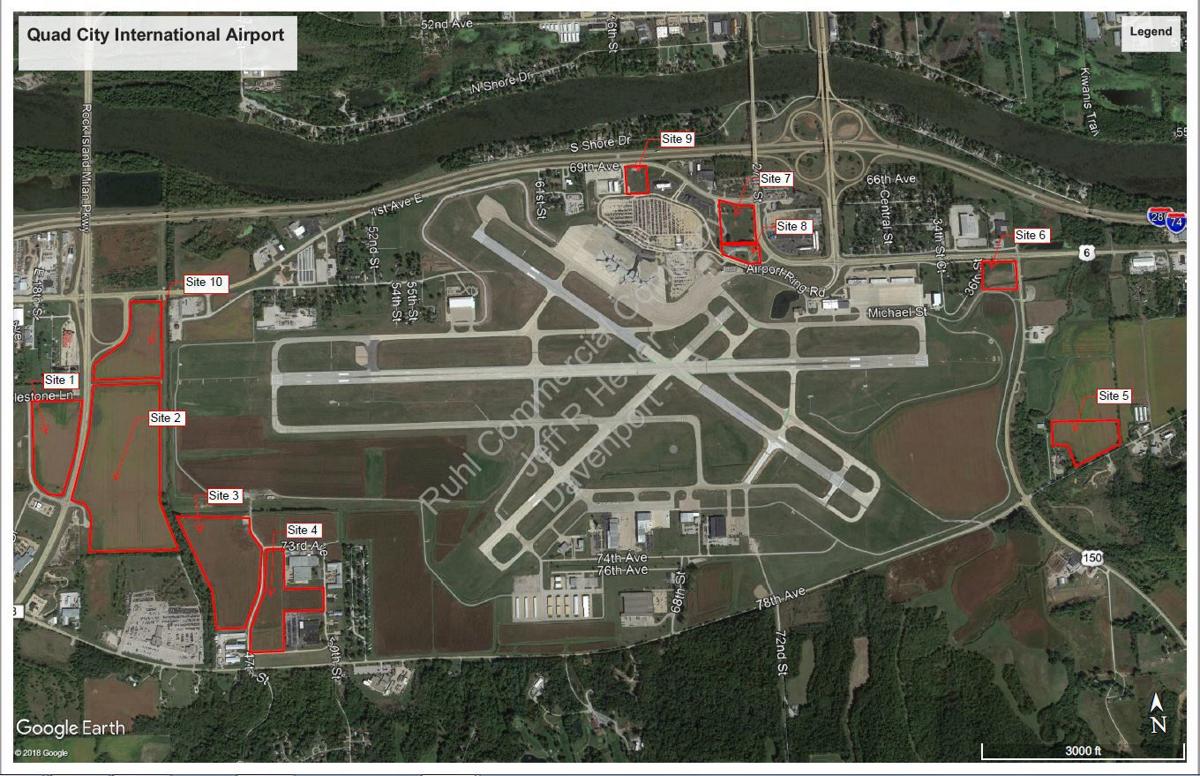 Q. Several of us have noticed that since the first of the year numerous commercial properties around the Quad-City International Airport have "For Sale" signs displayed on them. It seems unusual to have so many displayed in short period of time. What is going on? -- Ron
A. Cathie Rochau, marketing director for the Metropolitan Airport Authority | Quad-City International Airport, said, "Last year, the Metropolitan Airport Authority of Rock Island County, Illinois, dba Quad City International Airport, entered into an agreement with NAI Ruhl Commercial Company to market and promote a variety of parcels on airport grounds. The parcels are either for sale or lease. Available locations include but are not limited to the former Flicks and Skyline Inn restaurant locations, airport road and Hwy 6/150. Parcels consist of industrial, commercial, office and retail sites. These locations have recently had signage installed or brought to the forefront of the property for higher visibility in order to raise awareness and interest.
"Inquiries regarding available land for sale or lease by the Metropolitan Airport Authority should be made to:
Jeff R. Heuer, Broker Associate, CNE
NAI Ruhl Commercial Company
You have free articles remaining.
To view more information about the properties for sale around the Quad-City International Airport, visit qctimes.com/askthetimes
Q. Which channel are the Iowa Hawkeyes women's softball games being broadcast on? -- Reader
A.  Matt Coss, Quad-City Times sports editor, said, "None of the remaining University of Iowa softball games are slated to be televised. Big Ten Network does televise several conference games, but Iowa's only televised appearance took place earlier this month against Wisconsin."
Steve Batterson, Quad-City Times sports reporter, said, "The Big Ten Network televises a handful of softball games each season, but televised just one Iowa game this year. That game at Wisconsin was played in April. BTN does televise the Big Ten Tournament and would air any Iowa games played during that event, which is scheduled to be played at Indiana on May 9-11."
Ask the Times appears on Thursdays and Saturdays. You can call 563-333-2632, email ask@qctimes.com or write Ask the Times, Quad-City Times, 500 E. 3rd St., Davenport, IA 52801.