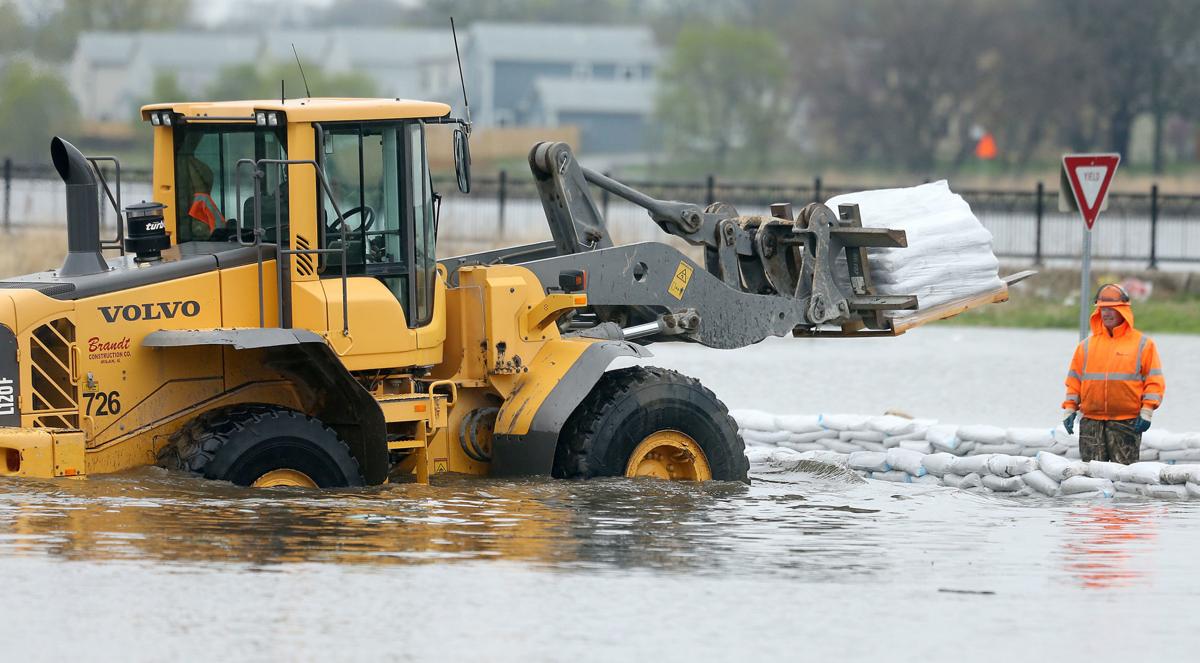 Q. Please remind us why Davenport refuses to construct permanent flood protection. Will the current record flooding change the city's approach to flood protection? – Michael, Bettendorf
A. Nicole Gleason, Davenport public works director/assistant city administrator, said:
"The City shared the following media release several weeks ago in regards to the same question. This flood is longer in length than normal, so our costs are closer to $400,000 at this point, however, the rest does hold true.
"The city recognizes the costs had been higher to fight floods at one point in time, however, due to efficiencies implemented in flood fighting efforts over time, as well as relocation of city assets, and other flood mitigation strategies and techniques, the cost is very minor compared to floodwall installation. Some of these strategies include:
You have free articles remaining.
"• Letting greenspace and recreational path flood. Generally the city's costs are only associated with debris removal and turf restoration.
"• Flood mitigation at Credit Island. The facility is allowed to flood. Costs following a flood are generally limited to debris removal, and cleaning of the lodge. In this particular year, with crests of 18 FT predicted, a simple measure of boarding the windows up at the lodge was required to prevent flood debris from breaking the windows.
"• The HESCO flood barrier has been critical in reducing staff response time in protecting city assets and maintaining travel on 2nd St. What may have taken one or more weeks to protect assets in the past now takes less than 24 to 36 hours.
"• The walls at Modern Woodmen Park have been another critical addition to the city's flood plan, further reducing staff time to protect the facility.
"Of note, there are environmental and other benefits to not having a floodwall, including maintaining an open and unobstructed riverfront for many to enjoy.
"In addition there is no guarantee any flood fighting measure, including floodwalls, dike and levies, will not fail."
Ask the Times appears on Thursdays and Saturdays. You can call 563-333-2632, email ask@qctimes.com or write Ask the Times, Quad-City Times, 500 E. 3rd St., Davenport, IA 52801.