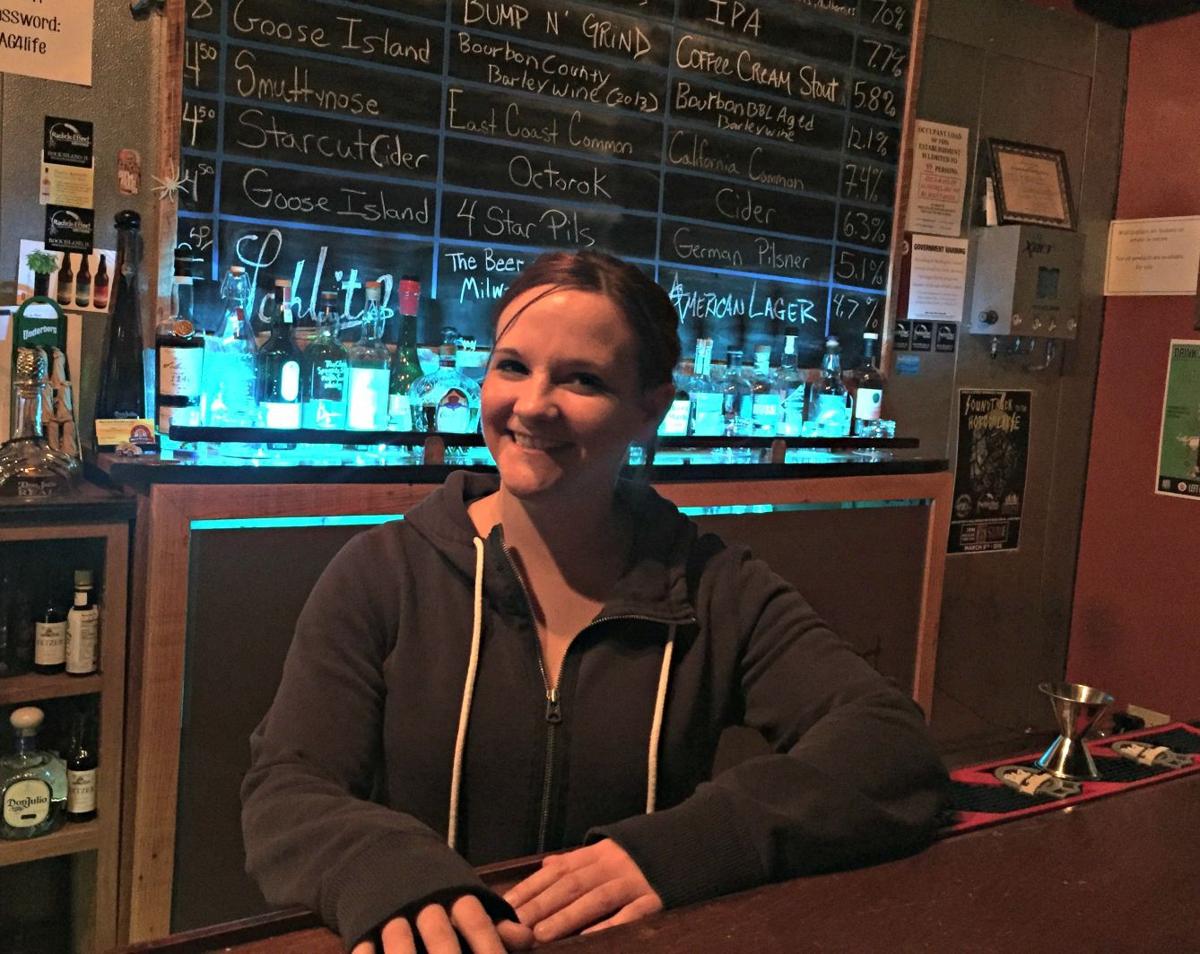 Deborah Davis doesn't like being called an expert. But when you're deciding what bar or craft beer to try, she's the one you want in your corner.
Davis, who is known on her blog as the Q-C Ale Girl, has never met a craft beer she didn't want to explain. She has devoted herself to sampling beer around the Quad-Cities and beyond, and reporting back to friends, customers and her online readers.
So, recommending beer is basically her super power.
"I can usually ask people a few different questions and figure out what they would like," Davis, who is 34 and works at Radicle Effect Brewerks in Rock Island, said. "It's something that came really naturally to me."
She also champions the lifestyle of 30-somethings who don't fit the adulthood mold. No desk job. No spouse or kids. 
"I'm a 34-year-old bartender with a college degree and a lot people don't get that," she said. "A lot of people ask me 'What are you doing with your life?'"
When she gets that question, there are so many things she wants to say.
Her response usually hinges on this: she can't imagine doing anything else.
She graduated from University of Iowa and spent nine years working at a non-profit in Iowa City. It was the kind of job she had been working toward, and the job others tout as respectable for a grown-up.
"I got so burned out with it," she said. "I was craving something other than the 9 to 5." 
She moved back to Davenport, and started working at area bars and breweries, like RIBCO and Bent River Brewing. With each stout she sampled and IPA she suggested, something clicked.
"I really launched myself into the craft beer world, because I thought it was important to talk the talk if I was going to work at a bar," she said. "And then I really started to fall in love with it."
And, suddenly, it seemed foolish to not write it all down.
Through her blog, which she started in 2013, Davis has become the unofficial scribe of the craft beer scene in the Quad-Cities. Each post was like a miniature research project, she said. Davis also created Q-C Craft Beer Week, which is held in May, four years ago.
Soon after that, she landed on a bartending gig at Radicle Effect, a nano-brewery near Augustana College.
"I've already had the old-school adult job and I didn't like it, so I looked for things I could really believe in," she said. "I don't have all the life events of a lot of people in my peer group have, but I'm an adult in my own way."
Radicle Effect is a small brewery — filling four kegs at a time, while breweries like Bent River fill 60 at a time. But Davis is invested in playing a role in its growth.
"Above all, I'm just a believer in craft beer, in local people making something intended for their community and local people supporting that," she said. "That idea is something special."
She also enjoys the simple back-and-forth between bartender and beer-drinker.
"I'm a social person and almost a nosy person," she said. "I like to know what's going on with people, and I like to gossip with people who are regulars." 
One of her favorite subjects of conversation doesn't come with much surprise. She loves to talking shop: what kind of beer people like and what they don't like.
"You don't have to have the vernacular I have, but craft beer is an experience that's meant to be shared," she said. "Right now, I feel like I'm doing what I love, and I'm not sure what else there is in life."