Wouldn't you know it? Another veteran won the motorcycle.
But the stars have been aligned all along.
The name on the winning raffle ticket for Vietnam veteran and retired Moline firefighter Bill McKinley's 1958 Harley Sportster was Don Ferns. I had the good fortune of drawing the ticket and calling the winner.
Ferns' daughter, Kelli Sandusky, answered the phone.
After a few "Oh, my God(s)!" Sandusky said she would deliver the news to her dad.
In another phone call a half hour later, Ferns' reaction mirrored his daughter's.
"That's crazy!" he said. "It's wonderful.
"I'm going on 86 years old. I really don't think I have any business on a bike, but my family's gonna love it."
Ferns served 23 years in the U.S. Navy and is a veteran of the Korean and Vietnam wars.
"Way back when he was a young man, he had a motorcycle," his daughter said. "Would you believe it was stolen?
"He was out at sea when his wife got a call that his bike had been recovered. One of his grandsons had a Harley, and one of his sons still has a Harley.
While Ferns doesn't know Bill McKinley, he read the story about his coveted motorcycle being recovered, then repaired and, ultimately, donated to fellow vets.
McKinley loaned his bike to the owner of a Moline pizza joint, who hung the Sportster behind his bar for more than a decade.
When McKinley tried to get the bike back last fall, he said, the restaurant owner gave him the dodge. And that's when Randy Allison stepped in.
You have free articles remaining.
Allison, the general manager at Key Auto Mall, along with about a dozen other volunteers, made the necessary arrangements, then removed the Sportster from the wall and returned it to McKinley.
After having the bike restored to good running condition, McKinley surprised Allison by handing him the title. 
"Now that it's restored, what does he want to do with it?" Allison asked after learning of the donation. "He wants it to help restore other vets."
Already a supporter of veterans and their needs, Allison came up with the plan to sell 700 raffle tickets at $50 each. The $35,000 raised then would be donated to The Ranch Ministries in South Dakota. The mission of the sport-and-leisure ranch is to help veterans heal from physical and mental injuries, catering to those suffering from PTSD and life-altering injuries.
"He was determined to get those tickets," Sandusky said of the two raffle tickets her dad bought. "He read about it in your paper, and he got a ride down to Key Auto.
"He's fortunate to have come back home with all of his limbs. He has a real soft spot for his brethren, especially for those who weren't as fortunate."
The founder of The Ranch Ministries, also a Vietnam veteran, said the money raised in the raffle will directly benefit the very veterans that McKinley, Allison and Ferns had their hearts set on helping.
"We're putting in four bedrooms at the ranch that are wheelchair accessible with roll-in showers," Ken Karkow, of The Ranch Ministries said Monday. "The people who participated in this; I wish they could see how this is changing people's lives."
McKinley and his wife, Rhonda, will get to see it for themselves when they drive to South Dakota (near Pierre) later this month to deliver the check.
Allison said he and his wife, Johnna, also will visit The Ranch this year to witness the impact made by Quad-Citians.
"The whole time we've been doing this, going around with Bill and selling the tickets, I've been thinking about those new bathrooms and what that accessibility means to our heroes — that they no longer will have to be carried into the showers," Randy Allison said.
Although the raffle brought in $20,000, an anonymous donor committed to making up the $15,000 difference to reach Allison's fundraising goal.
Allison, whose wife brought McKinley's story to his attention after reading a post by Rhonda McKinley on Facebook, said the events that followed did much more than raise money.
"I never thought taking that bike off the wall would amount to all of this," Allison said Monday. "Everywhere we went, people thanked Bill for his service.
"That was worth a million bucks."
081319-qct-qca-ickes-001a.JPG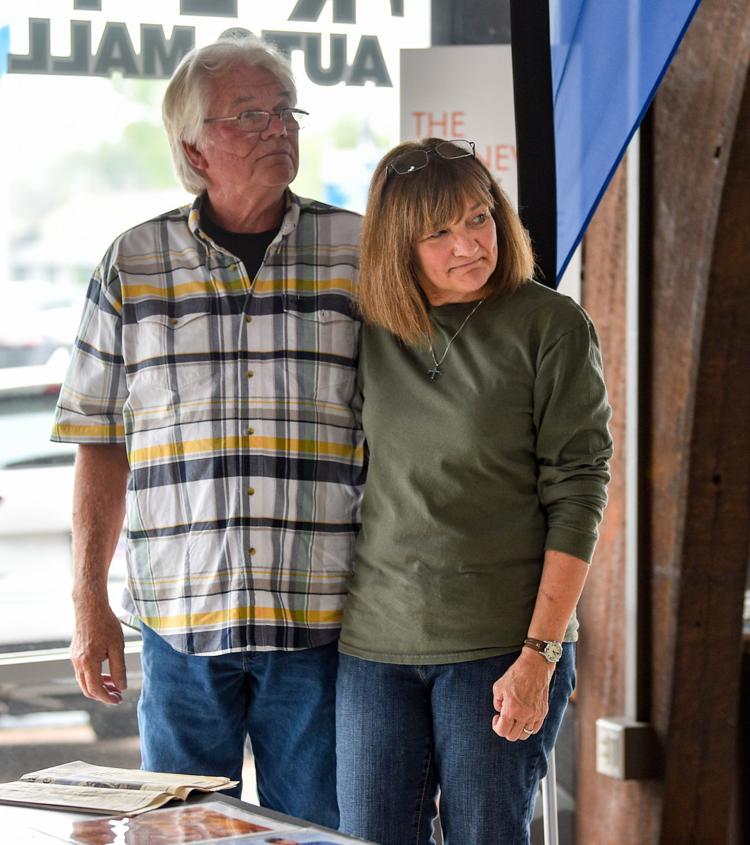 081319-qct-qca-ickes-002a.JPG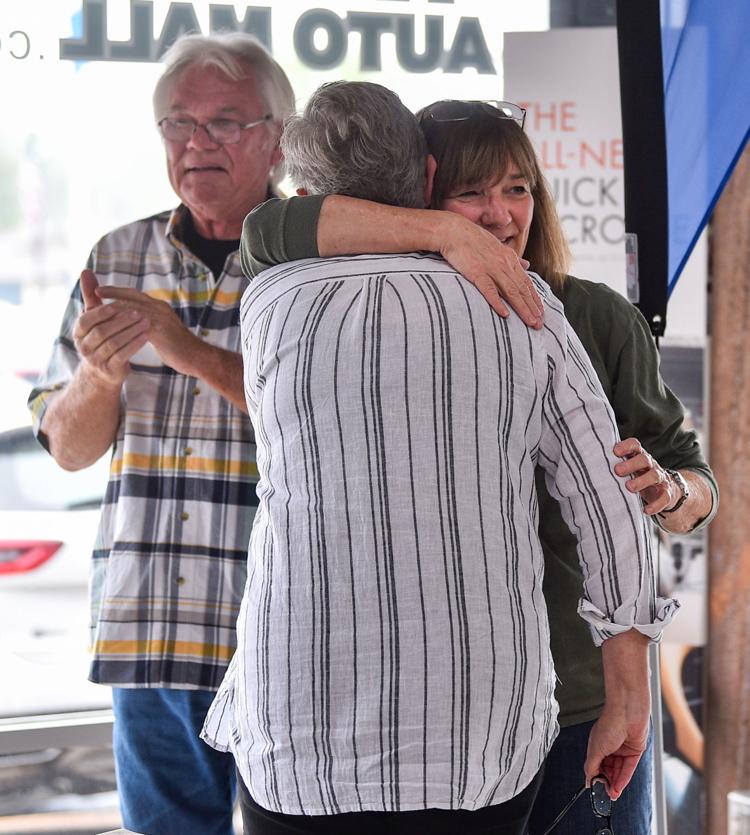 081319-qct-qca-ickes-005a.JPG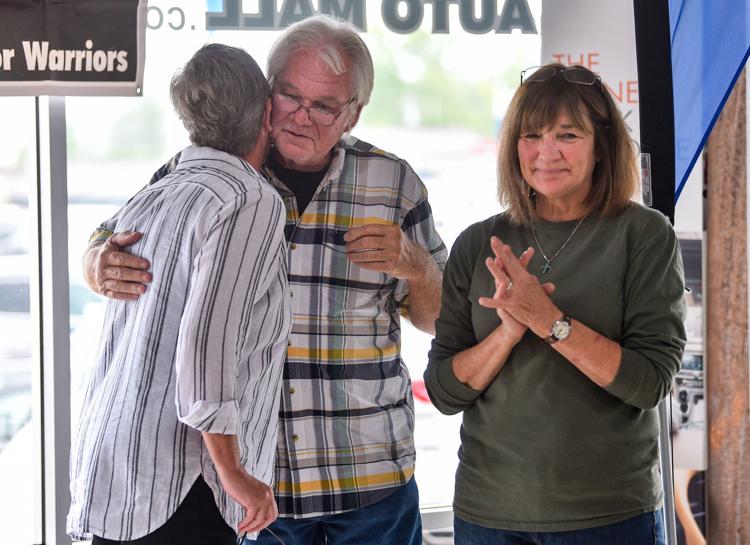 081319-qct-qca-ickes-006a.JPG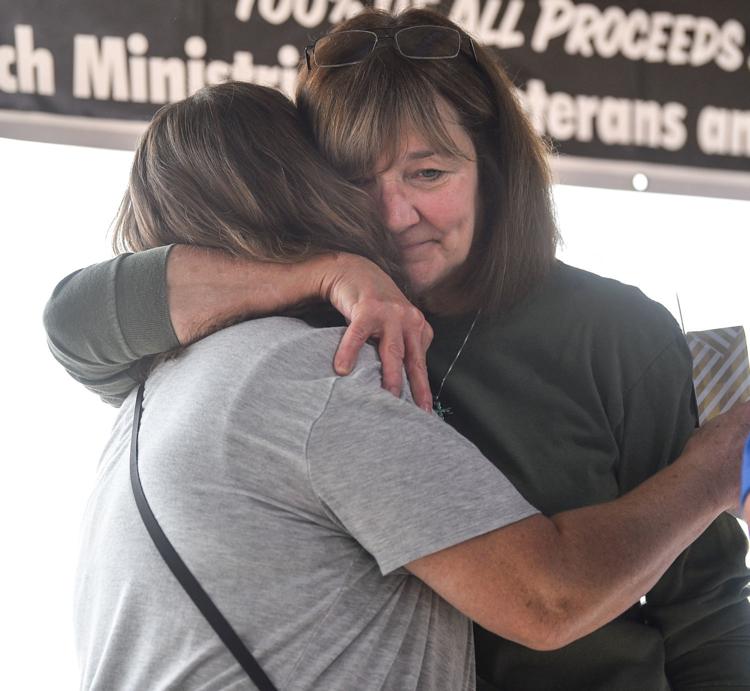 081319-qct-qca-ickes-007a.JPG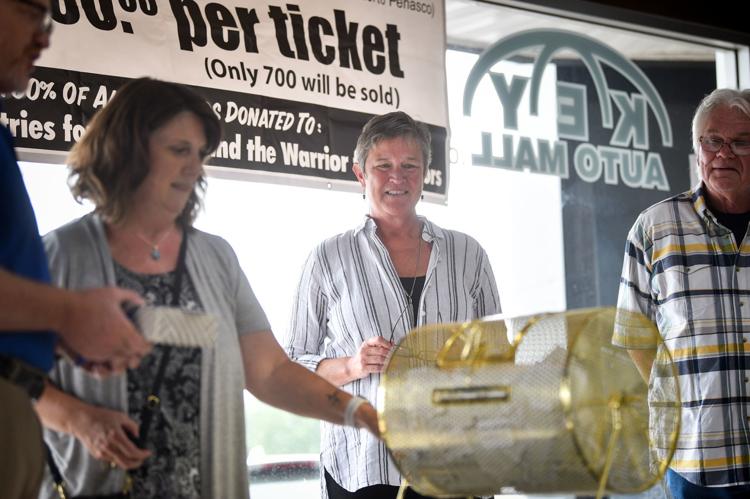 081319-qct-qca-ickes-008a.JPG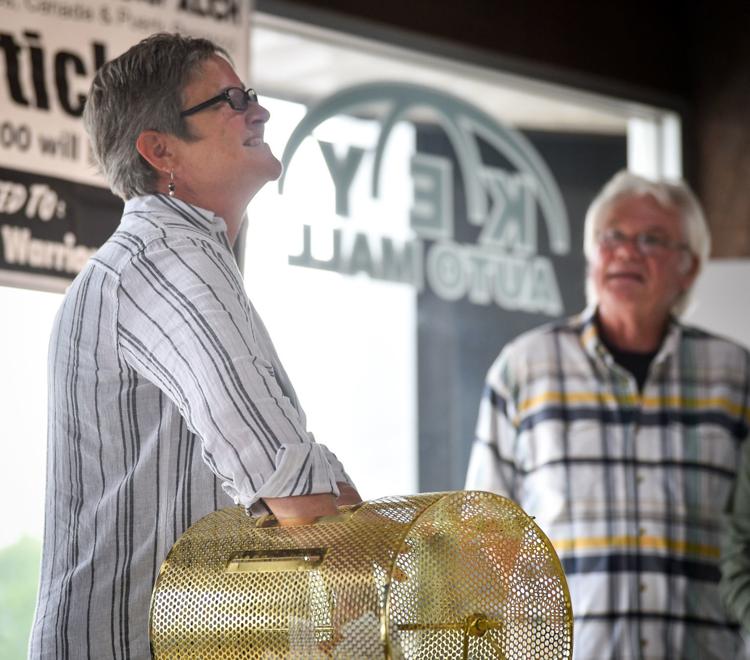 081319-qct-qca-ickes-009a.JPG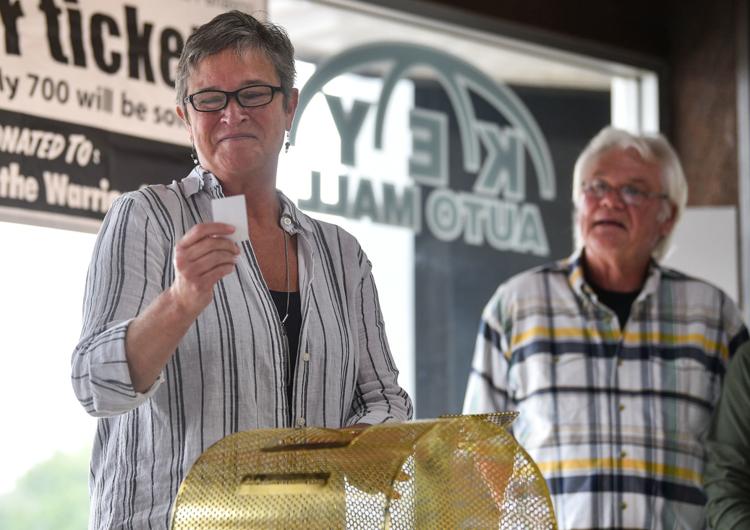 081319-qct-qca-ickes-012a.JPG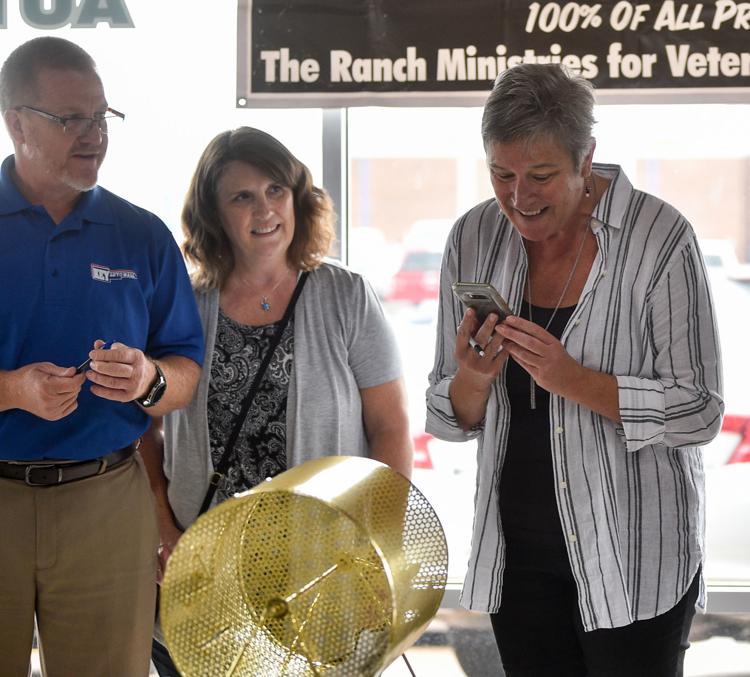 081319-qct-qca-ickes-016a.JPG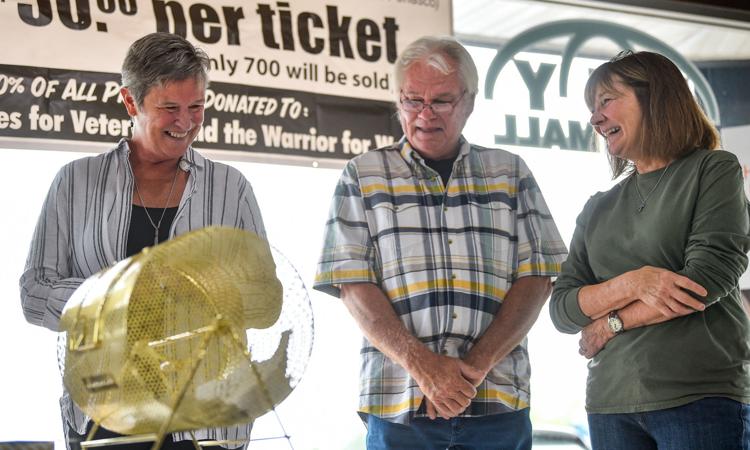 081319-qct-qca-ickes-019a.JPG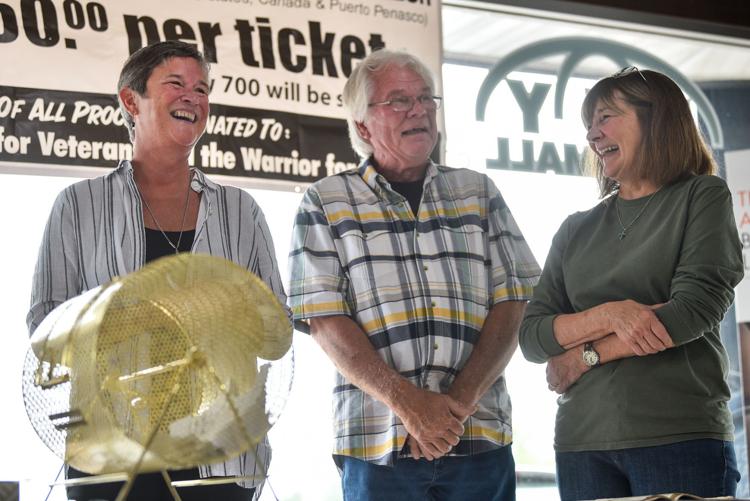 081319-qct-qca-ickes-020a.JPG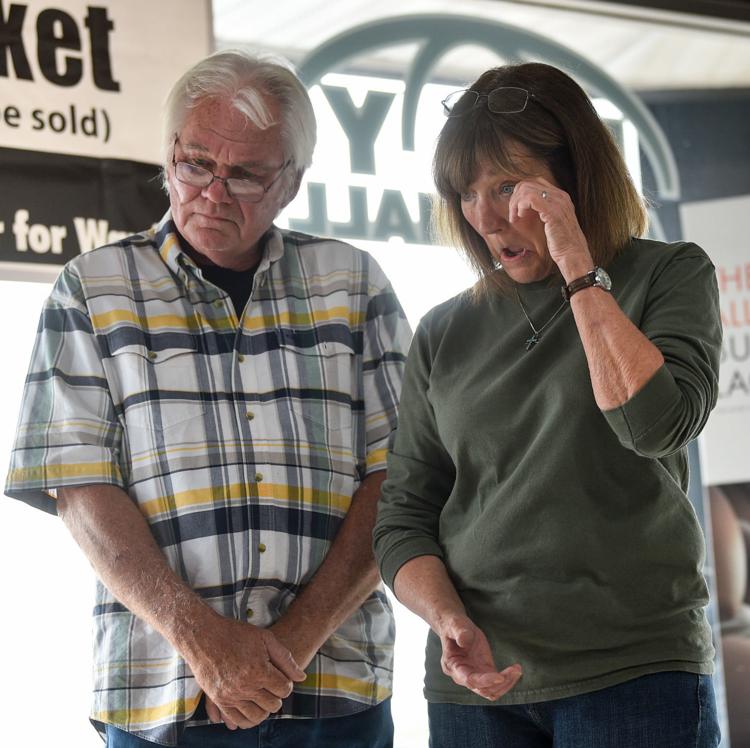 081319-qct-qca-ickes-022a.JPG