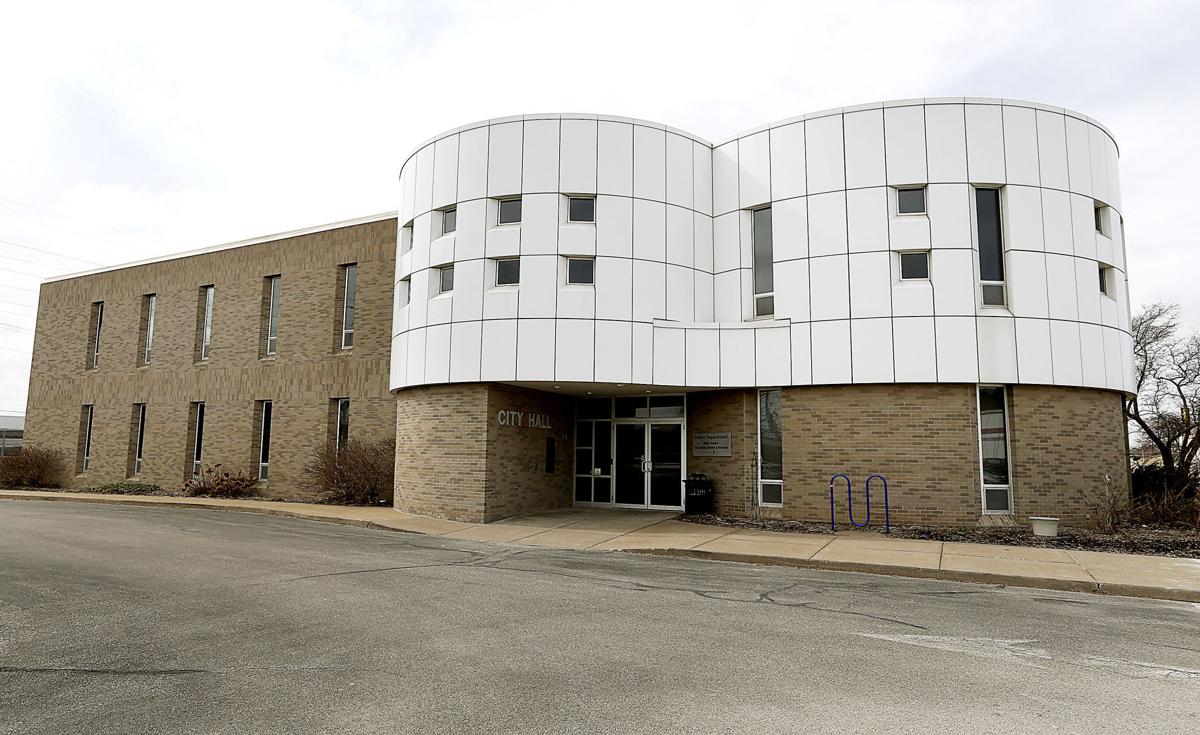 The owner of the average Bettendorf home assessed at $249,582 would pay an additional $63.53 in city property taxes and fees under a proposed budget for fiscal year 2021-22 that was presented Monday night to the city council.
The council will go over the $119.8 million proposal during a work session from 8 a.m. to 4 p.m. Saturday; a final budget is to be adopted by March 16.
The proposed budget keeps the tax rate the same as this year at $12.80 per $1,000 assessed valuation; the increase comes through a change of $43 in the state rollback on property tax and slight increases in sewer, storm water and solid waste fees, Jason Schadt, finance director, told the council. The total increase, taxes and fees, amounts to $5.29 per month.
The owner of the average, or mean home, would pay a total of $2,382 per year in city property taxes and fees.
The proposed budget calls for the hiring of two of three additional police officers requested by Chief Keith Kimball; in speaking among themselves on Monday, aldermen directed staff to find a way to include the third officer in the proposal that they consider on Saturday.
"Things have changed since you and I were on the street," Ald. Greg Adamson, 4th Ward, said to City Administrator Decker Ploehn, with whom he served when both were members of the police department. Adamson said that when he left the force in 2003, it had about 45 members and the number hasn't changed since.
"Public safety is our main job," he said.
The police positions would be the only full-time addition to staff for the next fiscal year; another $116,078 for personnel would be for part-time or upgrades to current positions, Schadt said.
In regard to increasing the number of full-time firefighters, the city has added six since October, and Ploehn is asking the council for permission to apply for a federal grant that would fund the hiring of six more. If received, the grant would pay 100% of salaries for the first two years and 30% the third year; in giving permission to apply, the council is saying it will continue to fund those positions after the grant runs out.
The proposed budget also includes restoring funds to different departments that were trimmed last March because of anticipated loss of revenue  — particularly sales, hotel-motel and road use tax — due to COVID-19.
Several times during the presentation Ploehn complimented department heads for the cutting they did on short notice last spring.
"It was pretty phenomenal, frankly. All the maneuvers we put in place were very prudent." And, the loss in taxes was not as much as originally anticipated, he said.
Particularly healthy were the sales tax receipts that, for the first time, included collections on online purchases. "Online could not have come at a better time," Schadt said.
Also helping to mitigate the financial impact of COVID-19 was the receipt of $868,000 from the federal CARES Act and money to help run the transit system.
• The budget includes spending $16 million on its community improvement program in the 2021 construction season for:
Buying out flood-prone homes, building a bridge over Spencer Creek at Indiana Avenue, continuing the street resurfacing and street reconstruction programs, continuing full-depth patching, continuing alley rehab, meeting its 1-74 bridge obligation, continuing to pave Forest Grove Drive, finishing the reconstruction of Greenbrier Drive from Davenshire to Tanglefoot Lane; reconstructing Middle Road south of Crow Creek to the roundabout; and putting $400,000 back into parks that was taken out as a COVID-19 reduction.
Also, there will be improvements at Palmer Hills Golf Course and essential improvements at the Life Fitness Center and Splash Landing. (Both are being considered for replacement.)
• Sanitary sewer improvements through 2026 will include pipe lining, the I-74 obligation, sewer rehab and a new lift station.
• Storm water improvements through 2026 will include stream bank stabilization, intake repairs, detention basin acquisition and retrofitting and the I-74 obligation.
• The budget proposal also would authorize $1,836,027 in new/replacement vehicles plus monies for new/replacement electronic equipment and library materials.
• The budget reduces the city's debt ratio, but because interest rates are at historic lows, Ploehn said he will ask the council to consider borrowing another $1 million for five years for specific capital improvement projects.
• The budget continues to phase out reliance on the gaming fund to finance the Family Museum and debt financing, and switching that money to the building of a discretionary fund.
• Fees would go up a total of $1.74 per month; that includes 14 cents more per unit for sewer, 20 cents per unit for storm water and a 3% increase in solid waste fees (garbage collection and recycling).
• For nearly each category of expense, Schadt showed a comparison of Bettendorf to other cities in Iowa, with Bettendorf getting a better value in all cases.
Its 2020-21 combined property taxes and user fees, for example, amount to 2.81% of household income compared to an average of 4.86% of household income in 37 other cities, according to calculations by the finance department. The median household income in Bettendorf is $82,153. 
• Owners of the typical commercial property assessed at $500,000 would pay $61.56 more per year.