The city of Bettendorf has not had to lay off any employees because of the COVID-19 pandemic, but that could change in May, depending on what Iowa Gov. Kim Reynolds decides to do about opening the state back up to more activities, City Administrator Decker Ploehn said Wednesday.
At present, the city's library, Family Museum and Life Fitness and Community centers are closed to the public, but employees have been busy creating online programming at all but the Community Center and doing deep-cleaning and some remodeling and painting, depending on the location, Ploehn said.
Every room in the Community Center, for example, has been repainted — "it looks brand-new," Ploehn said — and the Family Museum's "Think Tank" has been moved upstairs. The latter was a job the city had considered bidding out but, because of the closure, could do in-house. Cleaning at the Fitness Center has extended to lights and fans. 
But as those sorts of tasks get completed and the city continues to lose revenue because those places aren't open to the public, the city will have to decide "how long we can continue in the current mode," Ploehn said.
When the pandemic began, the city's goal was to try to keep as many employees on the payroll as possible, but "we know that that is not sustainable without opening back up or having some revenue sources," he said.
The city employs a total of 197 full- and part-time people among the library, museum, Palmer Hills Golf Course (including the clubhouse and grill), the Life Fitness and Community centers and parks maintenance and programs.
Of those, 119 are working at their buildings or from home, 11 are sheltering in place and 67 are voluntarily not working. Of the latter, 66 are part-time and many are retirees whose work averages around 10 hours a week, Ploehn explained.
These sheltering in place were guaranteed 80 hours under the federal emergency COVID-19 leave program. After that they were able to use vacation time or file for unemployment, Kathleen Richlen, human resources director, said. 
Whether the Splash Landing Aquatic Center will open this summer is unknown. At present, the city is proceeding as though it will, hiring some seasonal staff and getting pumps and compressors tuned up. A decision should be made by May 15, Ploehn said.
City finance director Jason Schadt has estimated the city will lose $1,192,060 in revenue because of the closed facilities, assuming they aren't able to open until July 1.
That includes the Lift Fitness and Community centers, Family Museum, Splash Landing, recreation programs and the Palmer Hill Golf Course and Grill.
Municipal matters: Bettendorf expects to lose $2.3 million-plus amid COVID-19 pandemic
It's too early to tell exactly what the financial impact of the pandemic-induced economic downturn will be for the city of Bettendorf, but it will be substantial, Jason Schadt, finance director, said.
As of Friday, he was estimating a minimum loss — at this point — of $2.3 million to $2.6 million from a combined decrease in sales, hotel-motel and road use taxes and the loss of revenue in having to close the Community and Life Fitness centers, the Family Museum and other recreation programs through July 1, he said.
That number does not include loss in gaming revenue from The Isle that has been closed for more than a month. In recent years, the city has received $1.3 million annually that has been used to subsidize amenity-type enterprises such as the Life Fitness Center, Family Museum, Splash Landing and Palmer Hills Golf Course, Schadt said.
If the Isle cannot meet that floor, "we would have to raise property taxes or downsize/close the amenities," Schadt said.
Property and sales taxes are the city's single-most important revenue streams and although a reduction in property tax would be a long-term issue, Schadt already is estimating a 30-50% reduction in sales taxes and that number could get much larger if the economic downtown continues.
Here is a closer look at the numbers.
Sales tax. The city usually receives about $5 million per year in sales tax, and of that, 60% goes in the general fund for property tax relief and the remaining 40% is earmarked for capital improvement projects and equipment, Schadt said.
"The state usually provides estimates of monthly revenue from sales tax in the summer, but will make re-estimate if necessary," Schadt said in an email. "So far we have not received any guidance from the state on how sales tax has been impacted, but it surely has.
"For the remainder of the current fiscal year which ends June 30, we are estimating a reduction of between 30% and 50%, or roughly $400,000 to $650,000.
"If the COVID crisis and economic downturn persist into next fiscal year, that number gets to be pretty large," Schadt said. "Outside of property taxes, this is one of the single most important revenue streams for Bettendorf so this decrease is impactful."
Hotel-motel tax. The city expected $950,000 from hotel/motel taxes in the current year. At this point, Schadt expects to see that reduced to $750,000. Although hotels and motels are still open, their occupancy is greatly reduced, perhaps around 80 percent, City Administrator Decker Ploehn said.
Of this money, 25% is pledged to Visit Quad-Cities (the Quad-City Convention and Visitors Bureau). The remaining 75% offsets costs (property taxes) in the general fund.
Road use tax. The city receives about $4.4 million annually in road use tax funding, which is state-shared revenue funded by the fuel tax, Schadt said.
The funds are to be used only for street and road maintenance and infrastructure improvements.
The Iowa Department of Transportation has estimated that fuel purchases are down nearly 40% this quarter which would equate to between $500,000 and $600,000 of lost revenue for Bettendorf, Schadt said.
Fees, other income. City facilities are closed and, assuming they won't be able to open until July 1 at the earliest, Schadt is estimating the following losses:
• Life Fitness Center, -$159,784
• Family Museum -$467,864
• Community Center -$37,318
• Recreation programs -$198,024
• Splash Landing -$159,675
• Palmer Hills Golf Course (Palmer Grill) -$169,395
The golf course and grill are open but have seen a steep decline in business especially on the restaurant side.
Property tax. "Impact to property taxes will be more of a long-term issue and symptomatic of a sustained economic downturn," Schadt said.
"In past recessions we've seen new home construction decline significantly and property value growth stagnate for a couple of years which then reduces new tax revenue to the city.
"A growing city like Bettendorf relies on steady value growth to keep up with the demands that new development places on our services. If value growth and new construction slows our projections for future revenue will need to be revised downward and city services could be impacted."
Casino gaming money. The city receives about $1.3 million annually, which is a "floor" development fee that was agreed to years ago in the original development agreement with what was then Lady Luck Casino.
The casino agreed to pay 1.65% of adjusted gross receipts with a minimum of $1,020,000. The casino also pays the city 0.5% of adjusted gross receipts as a gaming tax which, together, gives the city $1.3 million.
"Due to the casino closure we anticipate the casino may not be able to meet the floor amount, but at this point we have not had any discussion about how that hardship will be addressed," Schadt said.
Gaming revenue is unrestricted and can be used at the council's discretion, so for several years it has been used for the amenities listed above.
Property taxes. After several years of holding the line on property taxes, the city increased the levy rate for the fiscal year beginning July 1, 2020, by 30 cents, from $12.50 to $12.80.
This was directly related to the hiring of firefighters to staff the Surrey Heights Fire Station.
"At this point there has been no discussion of delaying those hires, but if the crisis persists everything is on the table," Schadt said.
"The Fire Department is applying for a SAFER grant that would cover the majority of the costs of new firefighters for the first three years. If that application is successful it would free up some property tax revenue to help the city respond to the revenue shortfalls in other areas."
Because of the economic downturn, this year is not shaping up to be a good time to propose a tax referendum for a long-discussed new community center that would replace the aging existing community center, Life Fitness Center and Splash Landing.
"No official decision has been made on the referendum at this point, but indications are it will be delayed," Schadt said.
Bettendorf: Pickleballers were potentially exposed to virus
It's been two weeks since Bettendorf City Administrator Decker Ploehn sounded the alarm about a city man who tested positive for the new coronavirus and how he may have spread it to others in the community. 
Since the man tested positive March 21, the number of people with COVID-19 in Scott County has grown to 52 cases and one death as of April 7. 
In a video message posted on the city's website March 23, Ploehn informed residents of the situation, saying the man, between the ages of 41 and 60, was active with a pickleball group that played regularly at the Bettendorf Life Fitness Center.
"As a result of that test, we were contacted by the pickleball group that frequents the Life Fitness Center in Bettendorf," Ploehn said in the video. "A member of their group called to (say) he had tested positive, and wanted to make sure members of the club knew that. He agreed to let me talk to you about this situation.
"(The man) indicated he did his normal routine on Monday, March 16, which included playing pickleball and then going to lunch with a number of the other pickleballers and then doing other errands around the community. He had no symptoms; he was not aware of any problems."
Ploehn said on the evening of March 16, the man became ill. The next morning, he called his doctor and was tested for coronavirus. At that time, the man isolated himself in his home. The test result came back positive March 21.
"He had been doing normal, routine activities the week prior, including going to St. Patrick's Day celebrations, and was active in the community," Ploehn said in the video. "He had no idea he was carrying the virus or when he could have been infected."
Ploehn asked residents to take the pandemic seriously. 
"We can't see it, we can't touch it, we don't know what it looks like. You have to remain very vigilant that you are keeping your physical distance, that you are not in gatherings, that you're not going to places where people are. Let's stay away from each other right now."
He said the fitness center, library and family museum were immediately closed and being thoroughly cleaned. 
Ploehn said by phone on Monday that the man appears to be recovering from the coronavirus and is "doing fine."
"I think the whole message is, that guy was the essence of community spread three weeks ago," Ploehn said Monday. "It can go anywhere; it's a shame we can't see it. If we could see it, things would be different. You hope at some point, the seriousness of this will kick in.
"(The man) had been to several places before he tested positive, including bars and restaurants. He's not aware if he's infected anyone else. You don't even know you're passing it, when you're passing it, or who you are passing it to."
Ploehn said at this time, no one else associated with the Bettendorf Life Fitness Center has tested positive.
The city has closed all playgrounds, the dog park and the skate park at Crow Creek Park, but police continue to receive complaints about kids breaking through caution tape and barriers to access the areas.
"As we get complaints, we respond to those complaints," Ploehn said. "For the most part, people are complying. You do the best you can."
2019 Mother/Son Father/Daughter Day of Fun.
Life Fitness Center in Bettendorf.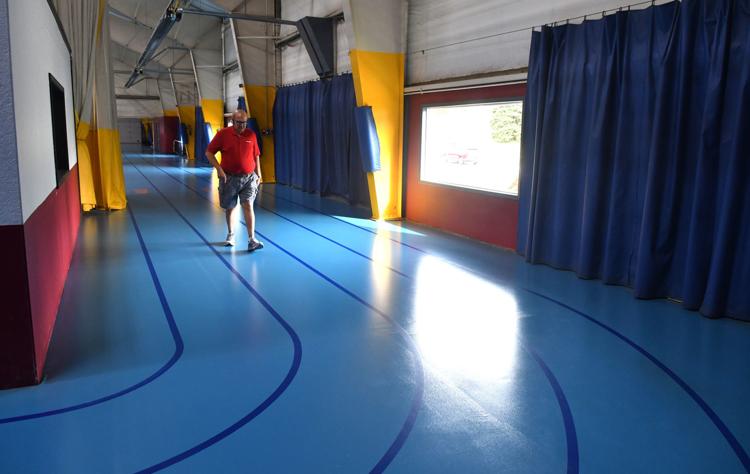 Bettendorf library logo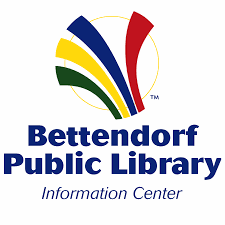 040120-qc-nws-parks-jg-07.JPG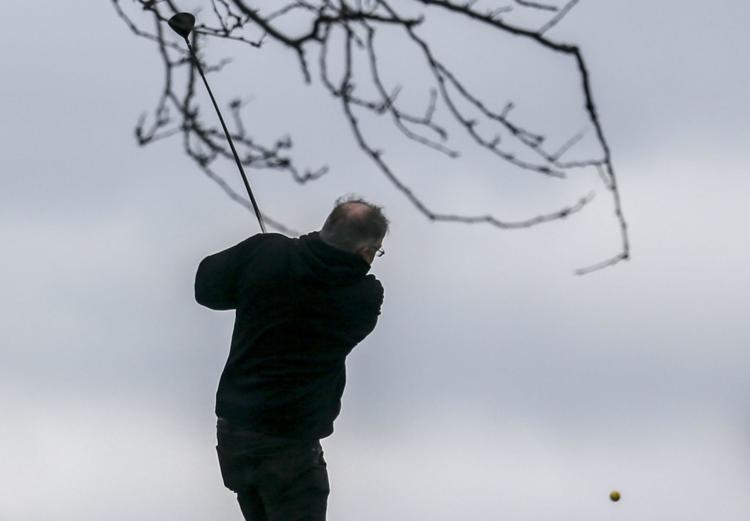 032318-Bett-Comm-Center-004
070419-bet-splash 070419-bet-splash-058a.JPG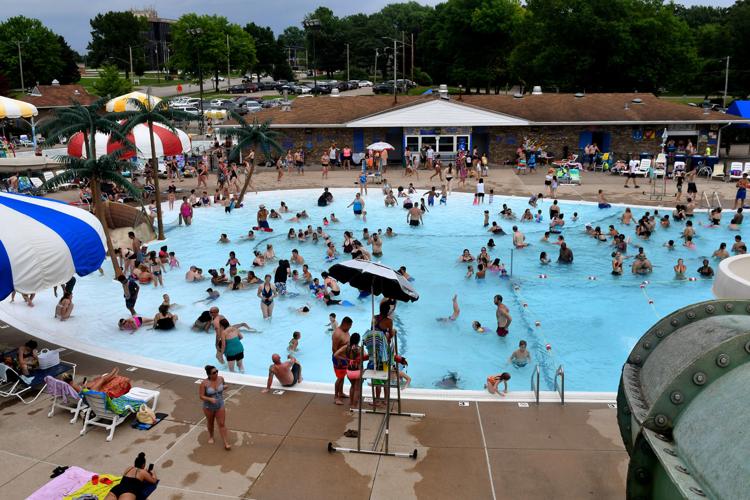 Concerned about COVID-19?
Sign up now to get the most recent coronavirus headlines and other important local and national news sent to your email inbox daily.