BETTENDORF PARK BAND
Bettendorf Park Band debuts commission during July 4 performance
You'll hear more than historical patriotic music of the United States when the Bettendorf Park Band performs its July 4 concert.
The community band will also perform a commissioned piece that resounds with the history of Bettendorf and the Quad-Cities.
Conductor Brian Hughes of Dubuque says the composition's Latin title translates to "Honor and Celebration" in English.
"The Bettendorf park band in particular has been playing commissioned work since early on in its history," he said. "At about the 25-year mark, we more or less have commissioned something every five years."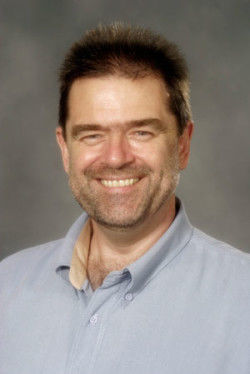 This piece was composed by Ralph Hultgren, from Australia.
"He is the leading band composer from Australia, without a doubt," Hughes said. 
Hultgren is recognized on an international level, Hughes said, adding they met while Hughes was earning his master's degree at University of Northern Iowa.
"I knew (Hultgren) would write something good for the band," Hughes said.
The band, which has about 50 members, has practiced the "celebratory kind of piece" for some months. Hultgren "knew what he was writing for, knew the history of the area, and the people who settled in the area. He had that in his mind when he was writing the piece," Hughes said.
"I wish we could have afforded to bring him here and he could have conducted it," Hughes said. "The band would love him. But that's a lot of money to bring somebody in from Australia."
Hultgren's composition will be just one component of a bang-up performance for which the audience should bring blankets or lawn chairs.
"This is a very unique performance during our summer season," he said. "I pull out all the patriotic bells and whistles – every conceivable thing."
Among other selections, the band will play "America the Beautiful" as arranged by conductor/composer Carmen Dragon (pop-music aficionados take note: He was the father of Daryl Dragon, "The Captain" in the duo The Captain & Tennille). The program will include marches, and during a service songs medley, there will be "a wonderful tribute to the veterans who are in the audience," Hughes said. "We have them come down and stand in front of the stage when they hear their song."
And finally, "The time just happens to work out that we finish the concert and the fireworks start," he said. The fireworks are set off just up the hill, Hughes said. "If you're down the hill from where we are, you have the best seat in the house to see the fireworks. You're really close but you're not going to strain your neck looking up at them."