A colorful mural with a climate change theme is nearing completion on a concrete retaining wall in Bettendorf. It's at least the third painting that has brightened the wall in recent memory.
The current work at 18th Street and Lincoln Avenue is being done through the Metro Arts Youth Apprenticeship Program operated by Quad-City Arts, Rock Island.
Young aspiring artists are hired to work under a professional leader with the goal of helping them build professional and artistic skills while making their community a more enriching place in which to live, said Tyson Danner, community arts director for Q-C Arts.
Titled "The Mississippi Mermaid," the Bettendorf mural is a cross-section of a  flooded Mississippi, with the dominant image of a beautiful, 60-foot mermaid swimming horizontally across the bottom face of the wall.
In the water around her are plants and animals such as catfish, turtles and mussels that live in the river. Joining them are pieces of trash and litter such as a vehicle tire, a toothbrush, a flip-flop and a soda can.
The juxtaposition, team leader Heidi Sallows said, is to make people think about climate change and single-use plastics.
"We're hoping this inspires conversation," she said. "It (the mural) is a way of addressing it (climate change) without beating everyone over the head with it and being as pretty as possible."
All told, the mural is 177 feet long and 17 feet high, covering 1,770 square feet.
As with all Metro Arts projects, the idea grew out of a brainstorming session among the artists assigned to the location.
"I asked them, 'What things are you most interested in saying to the people of Bettendorf and the world?'" Sallows said. Gun violence was another issue raised; it too will be addressed in the painting.
Artist ideas are reviewed by representatives of the property owner; in this case, it was Jeff Reiter, director of the city's economic development department, and Denice Enfield, who does public relations, social media and special events for the department.
That the mural would be reviewed by economic development staff makes sense because "public art makes people want to live and work in a city," Danner said. "It helps the economy; it's not just a pretty thing to look at."
The mermaid face was painted by Madelynn Vogt, a 2018 graduate of Davenport West High School, who hopes to be an artist. "I just love doing portraits, love doing people," she said, crediting her grandmother with getting her started in art. This is Vogt's second year in the apprenticeship program; last year she worked on a mural in a parking ramp at Genesis Medical Center - East Rusholme Street, Davenport.
The Bettendorf project is one of two being completed through the spring Metro Arts program, which is just wrapping up. Another big spring effort was to paint the otherwise drab brick walls around an interior, open-to-the-sky courtyard at Friendship Manor, a nonprofit, continuing care retirement community in Rock Island.
In keeping with the outdoor setting, artists in that location painted flowers, a pond, a waterfall, rocks and trees, team leader Sarah Robb said.
Together, the two projects employed 20 artists. 
Most project recipients contribute some funds toward sponsorship, but most of the program cost is covered by Quad-City Arts through grants and individual support, Danner said.
Bettendorf retaining wall gets new mural
061219-qct-qca-mural-001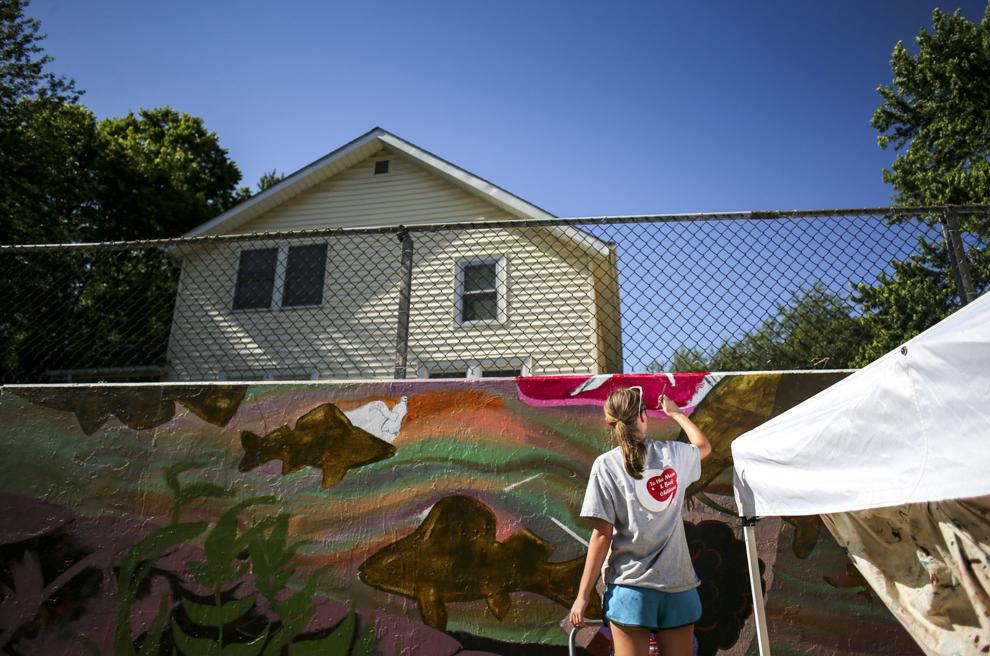 061219-qct-qca-mural-002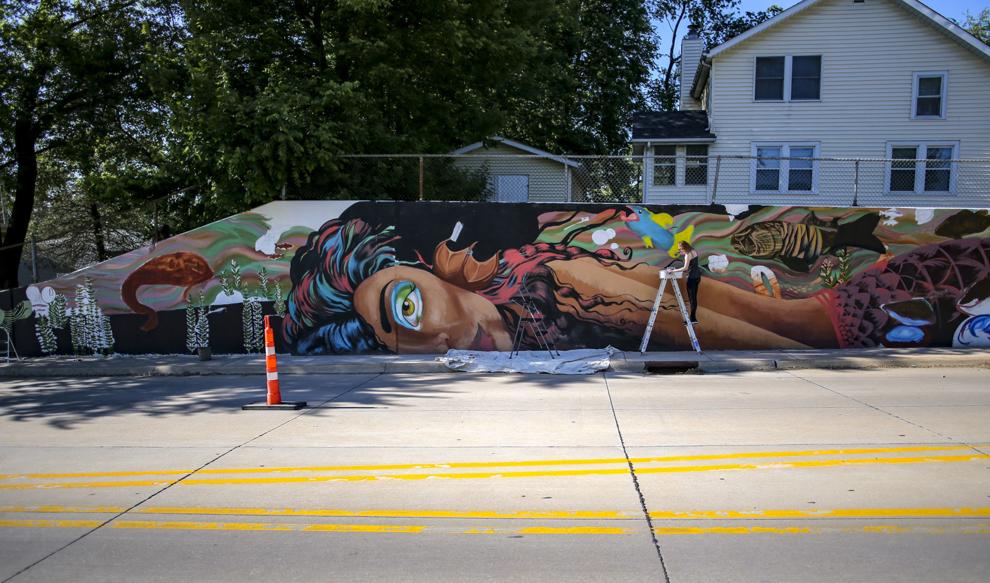 061219-qct-qca-mural-003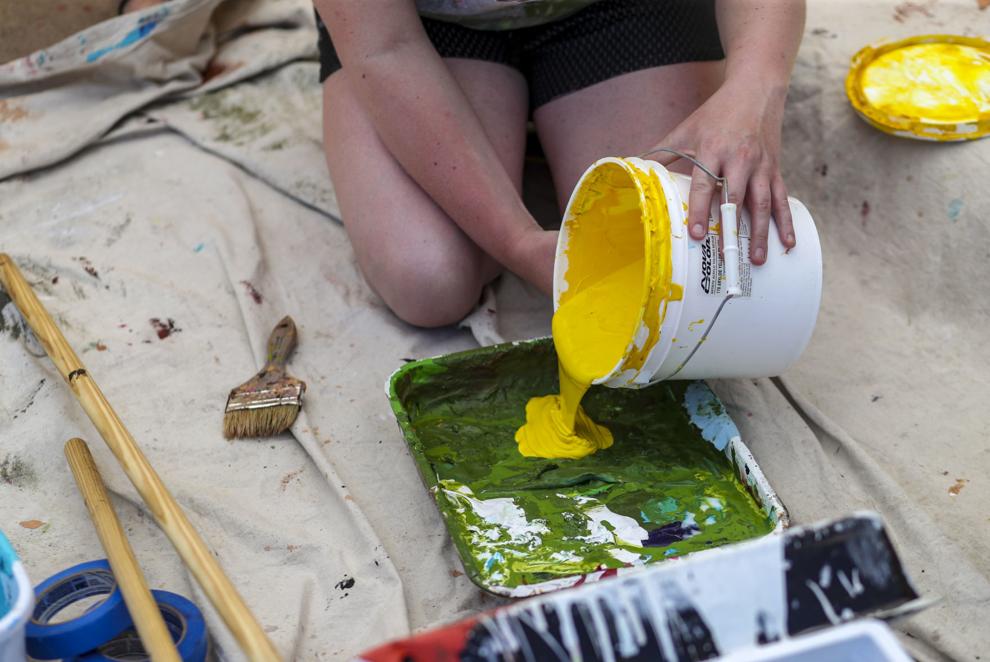 061219-qct-qca-mural-004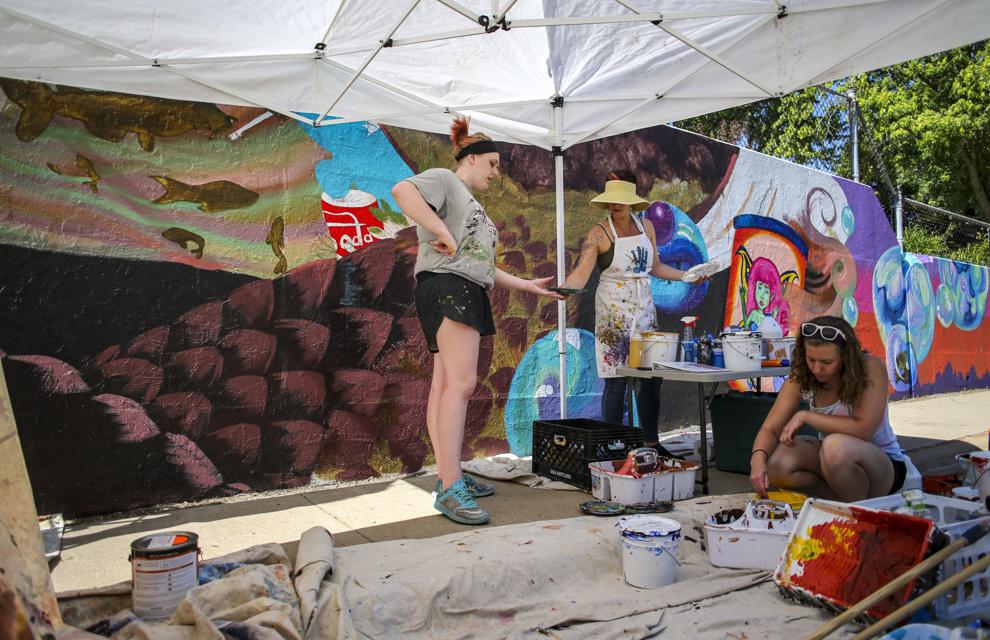 061219-qct-qca-mural-005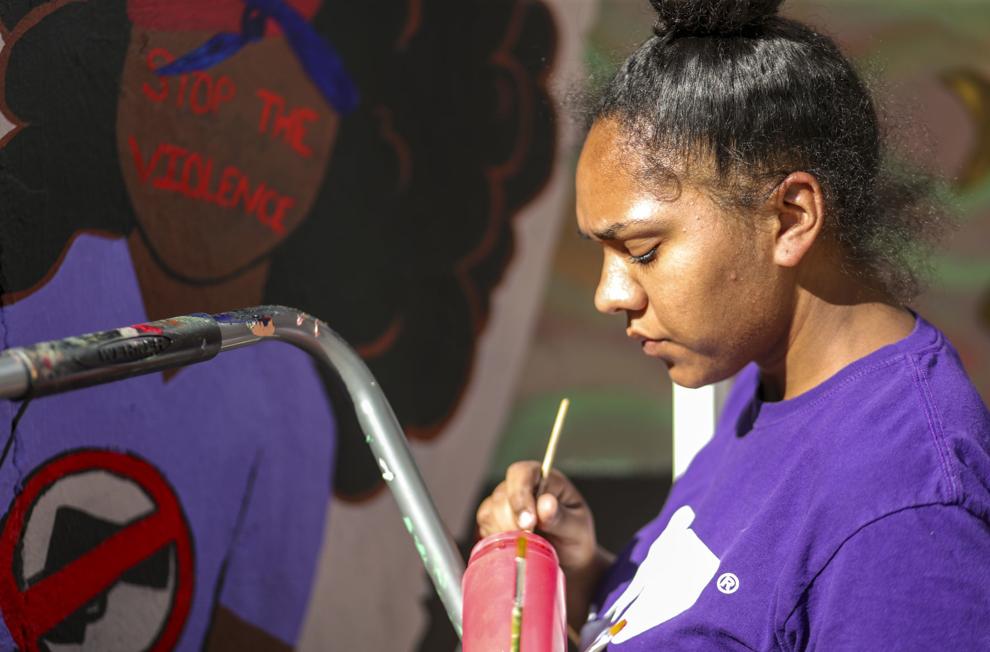 061219-qct-qca-mural-008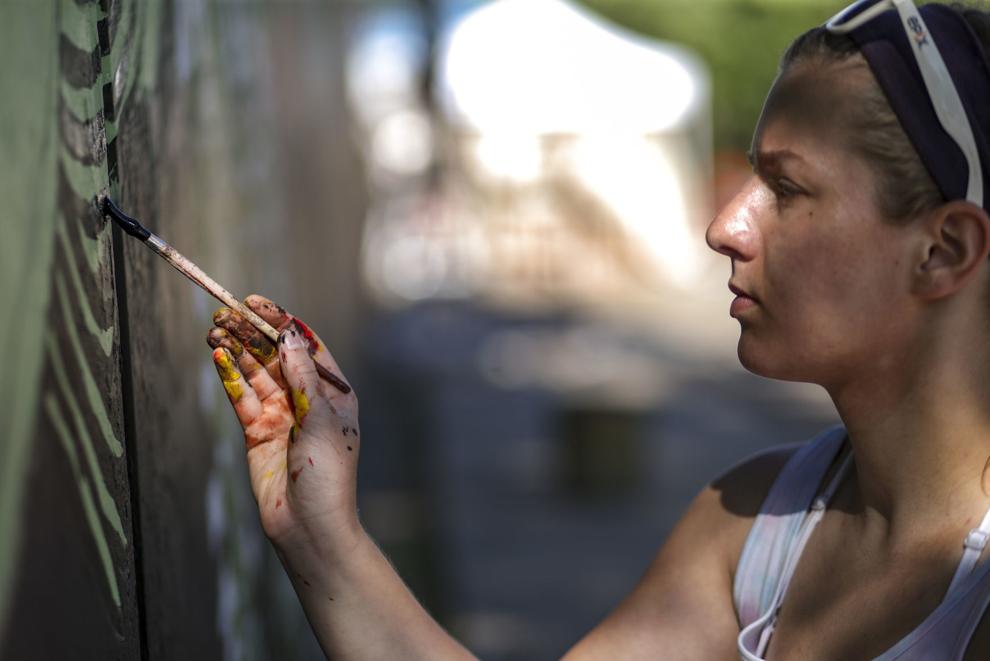 061219-qct-qca-mural-007
061219-qct-qca-mural-006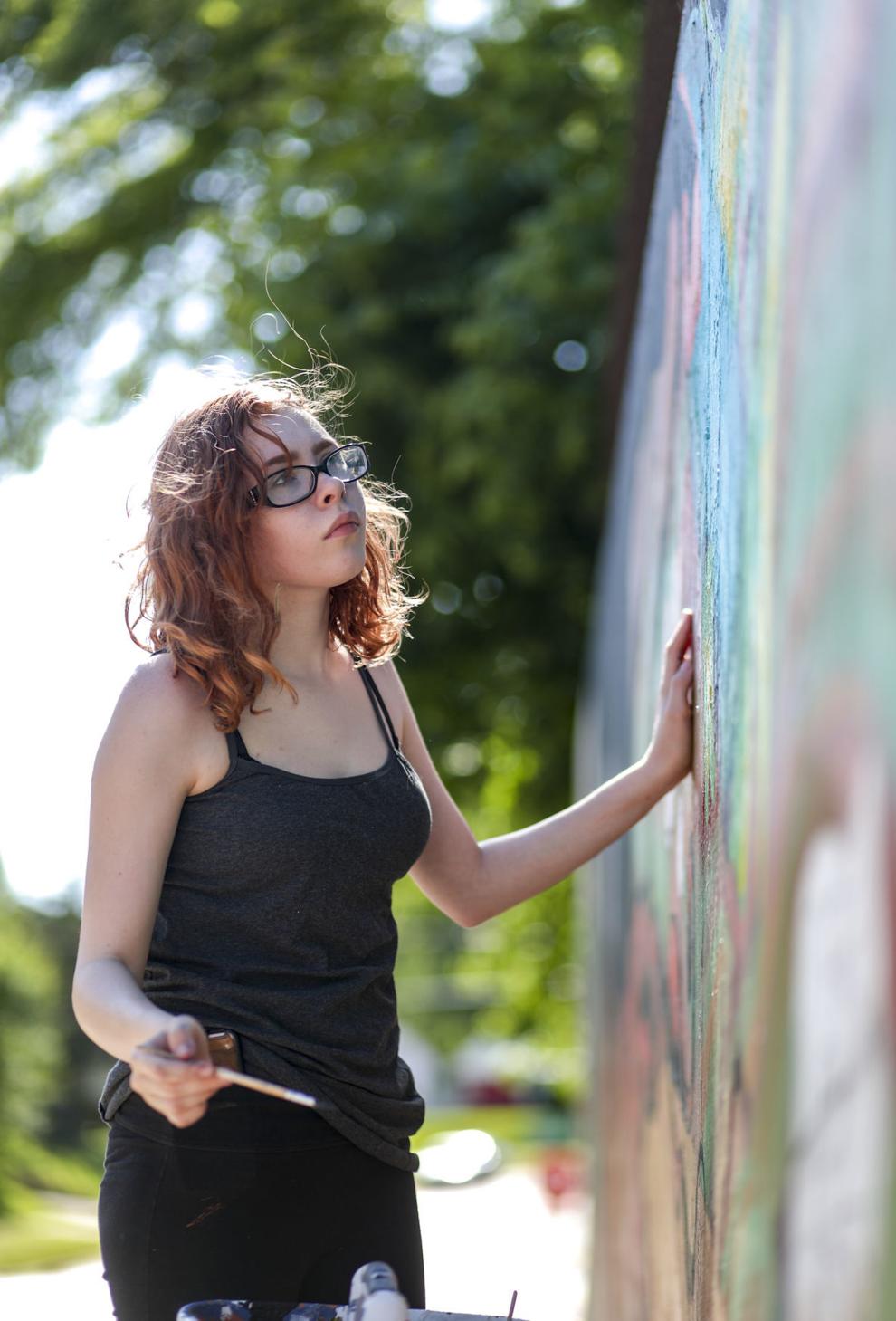 061219-qct-qca-mural-009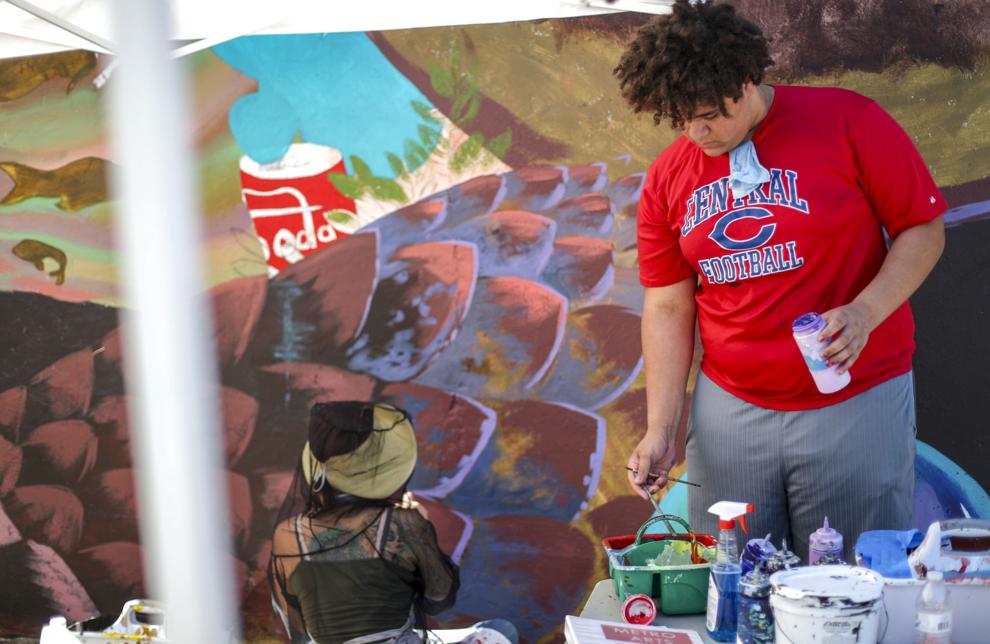 061219-qct-qca-mural-012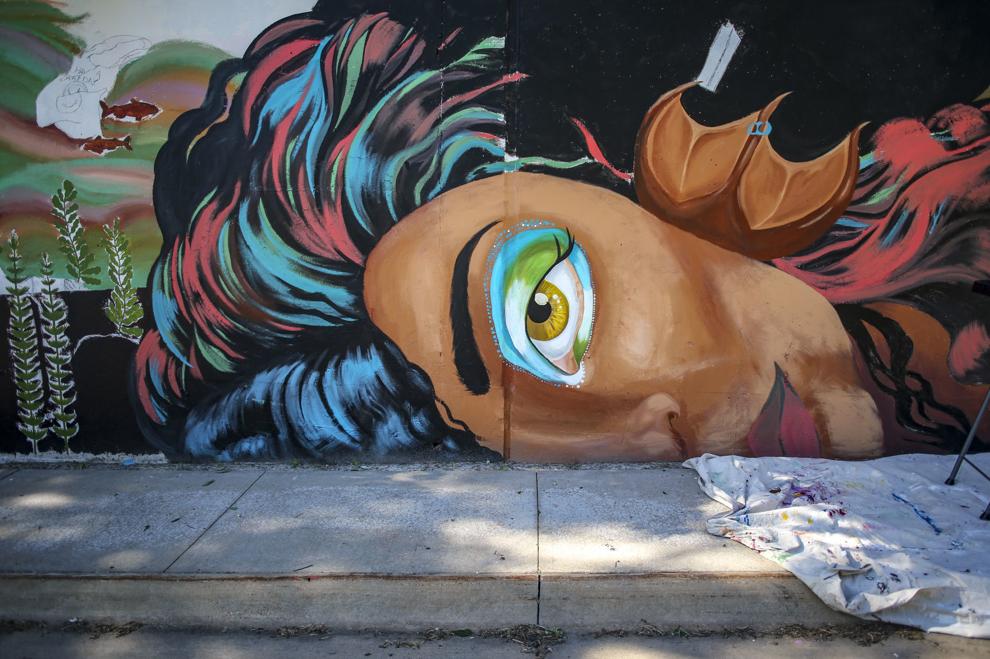 061219-qct-qca-mural-011
061219-qct-qca-mural-010