Big story: Exploring 'haunted' places just in time for Halloween
It's almost Halloween, so you may find yourself being lured to a haunted house.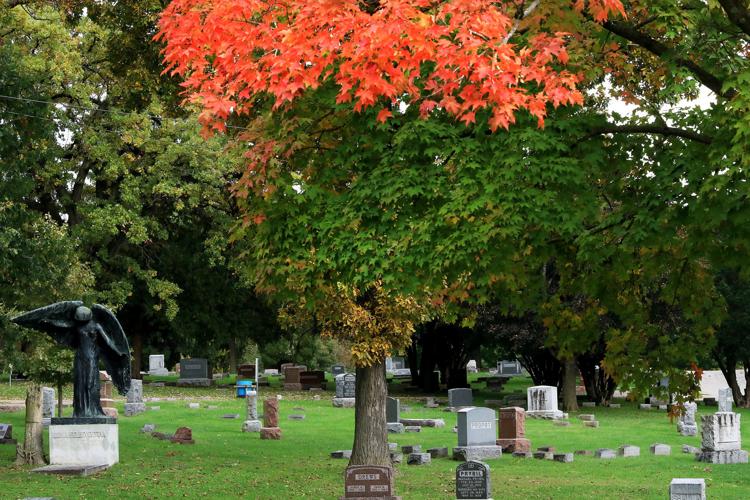 Might we suggest, in the spirit of the season, another option?
Our area and region have plenty of places that have, believe it or not, connections to the supernatural.
Last week, Quad-City Times photo editor Kevin Schmidt and I explored a handful of those supposedly spooky sites.
During our travels, we visited spots in Clinton, Monticello, Iowa City, Muscatine, Rock Island and Cambridge, Illinois. We visited three cemeteries, drove backward on a road called Death Curve and, when we knocked on the doors of places with haunted histories, I was halfway hoping no one would answer.
These are not places where you'll find people dressed as ghosts or monsters, popping up around corners. But they're spooky all the same.
The mysterious Cotton House
Our first stop was the Cotton House, as it has been nicknamed, in Clinton, Iowa.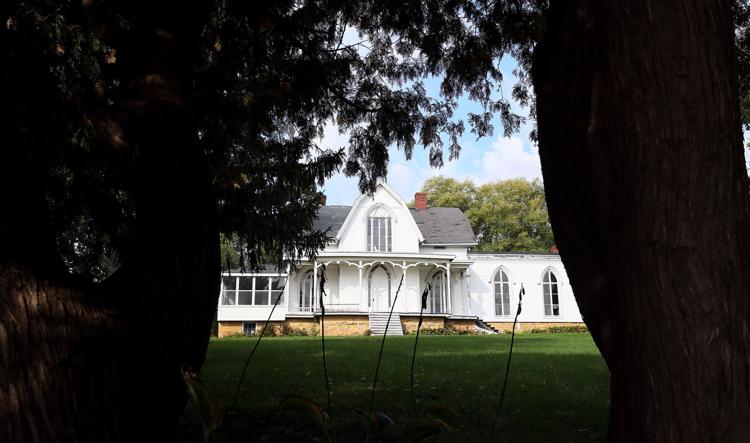 We had read that a family moved out after seeing a woman in white roaming the hallways.
Other than that story listed on a website called hauntedplaces.org, the house has a low profile compared to others we visited.
When we arrived, we saw a run-down white mansion sitting atop a hill on 18th Avenue in a normal-looking neighborhood not far from downtown Clinton. There wasn't a sign or anything identifying the home as haunted or as an attraction.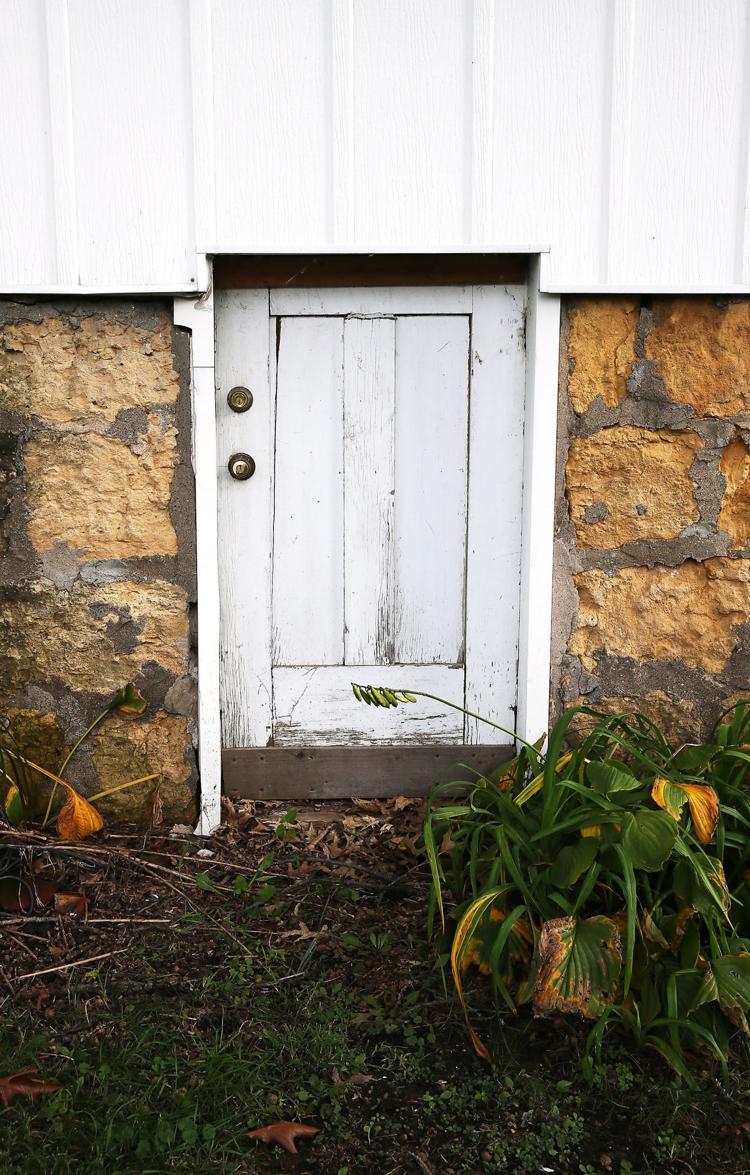 The house was built in 1853 and most recently owned by Lee Sullens, according to country records. He died in May. No one at the Clinton Area Chamber of Commerce had heard of the Cotton House, so I left a message with the Clinton County Historical Society. Jan Hansen, who works there, got back to me and said she had to Google the house.
"To be honest, none of us have heard about it," she said. "You're the only one who has asked about it."
Regardless of whether the place has a haunted history, it certainly houses an air of mystery.
We did a lap around the house and knocked on the door. There was no answer. And that's kind of how we left things with the Cotton House: With more questions than answers.
'We know you're curious'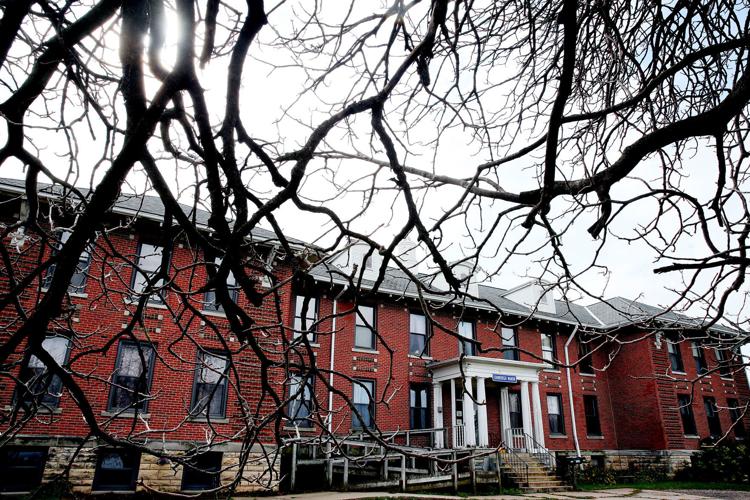 After a 70-mile drive, we arrived in Monticello, Iowa, where, on the quiet County Home Road, we found the next place on our list — a site that has been dubbed one of the most haunted in Iowa.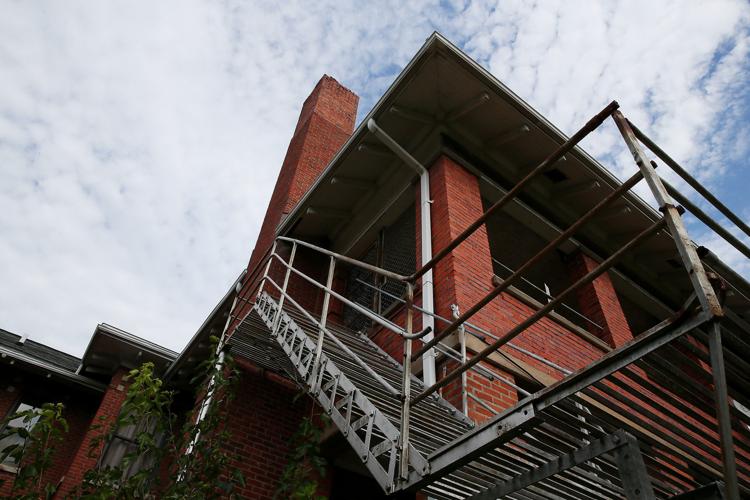 On the front lawn of the two-story brick Edinburgh Manor a blue sign declares, "Country living at its best."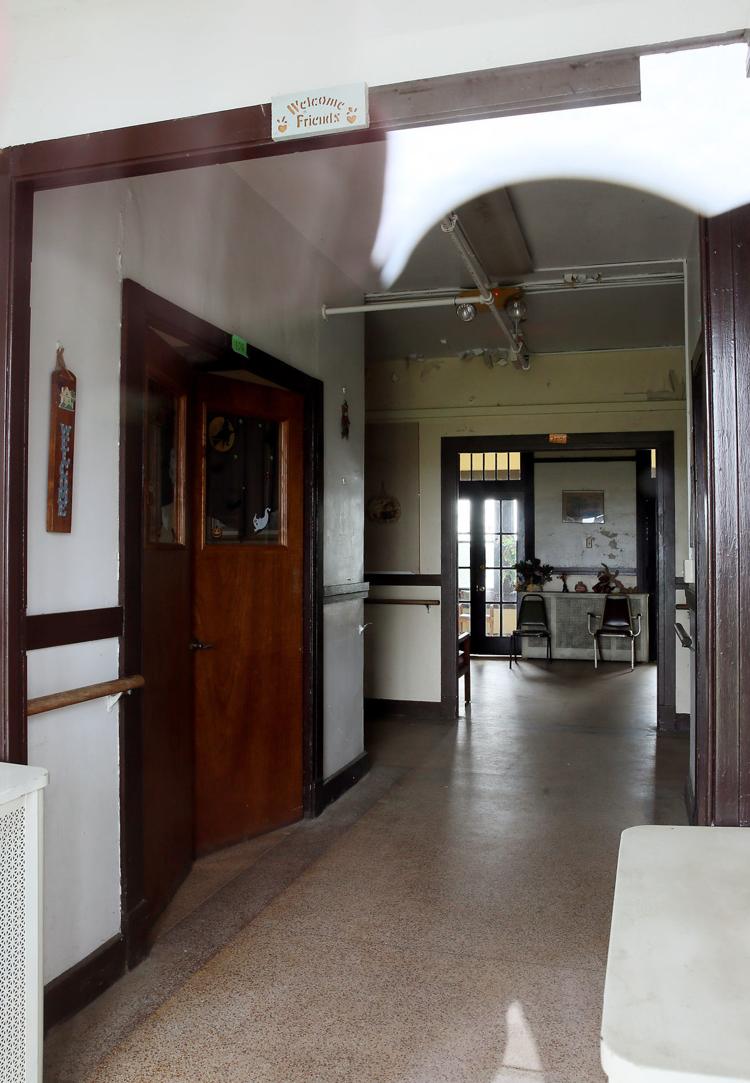 For 100 years, Edinburgh Manor housed the "incurably insane, the poor and the elderly," according to its website. It was in operation until 2010 and, two years later, was opened up to paranormal investigators and curious visitors who pay $200 to spend a night there.
Me? I'm plenty satisfied with a walk around the premises, during which we saw, in one window, sheet music on a stand as if had been undisturbed for many years. Curtains prevented a through peering into the windows, but we did spot a black cat in the window of a much smaller house in the backyard.
On the front doors of Edinburgh Manor, a laminated paper sign read, in all caps, "Private property!" and "We know you are curious," and, finally, "Smile. You are on Camera."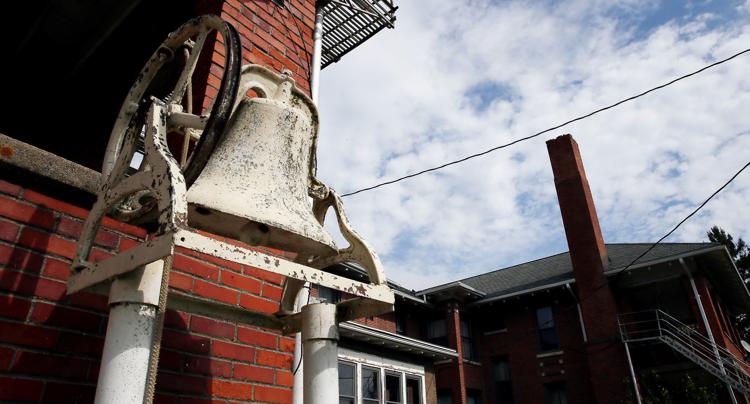 The sign also listed contact information, indicating, "If you get interesting pictures or audio/video, please email them to us so we can add them to our collection." My messages and phone calls were not returned.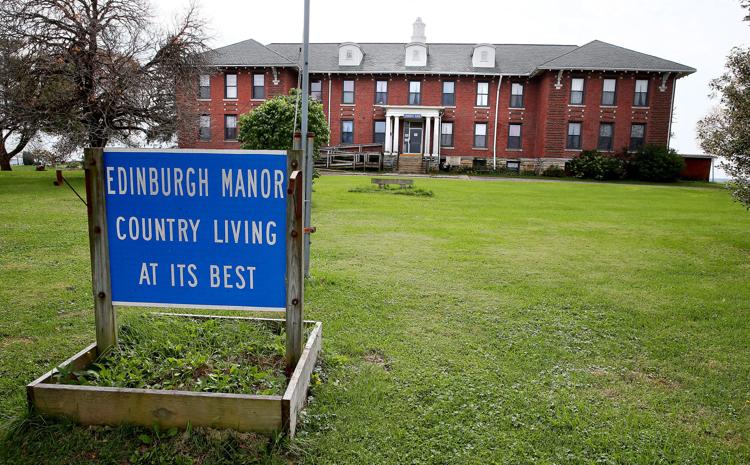 The collection, according to the website, includes audio clips of mysterious whistling, singing and hacking as well as videos appearing to show apparitions. Edinburgh Manor also has been featured on Travel Channel's show, "Ghost Adventures."
Since we didn't get a good look inside, I asked Lindsey Hines, founder of The Illinois Paranormal Research Group, about her previous visits to Edinburgh Manor.
The Moline-based group has investigated the place twice and, on both occasions, its members heard male voices and one reported feeling a tug of the hair, Hines said. In addition, the group detected spikes in electromagnetic energy on their K2 meter, a popular tool used in ghost hunting.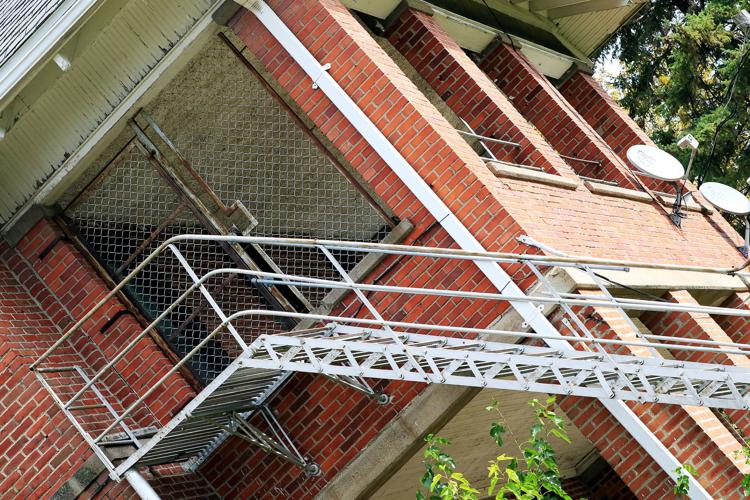 "It has a long and storied history that has been well publicized and on TV shows," she said. "A lot of people have had experiences there and that has been well-documented."
Her take? There are other places in the area she considers "more haunted."
'How do you lift the curse?'
When Russell Buffington took over as Oakland Cemetery's supervisor, he'd never heard of the most famous monument in the Iowa City cemetery.
"When I got the job, I told some friends where it was," said Buffington, who grew up about 40 miles away. "And they said, 'Oh, that's where the Black Angel is.' "
Since he started six years ago, not many days have gone by that Buffington hasn't talked with someone about the Black Angel — a monument that stands about eight feet, looks much like its name and has become a legendary haunt in Iowa City and beyond.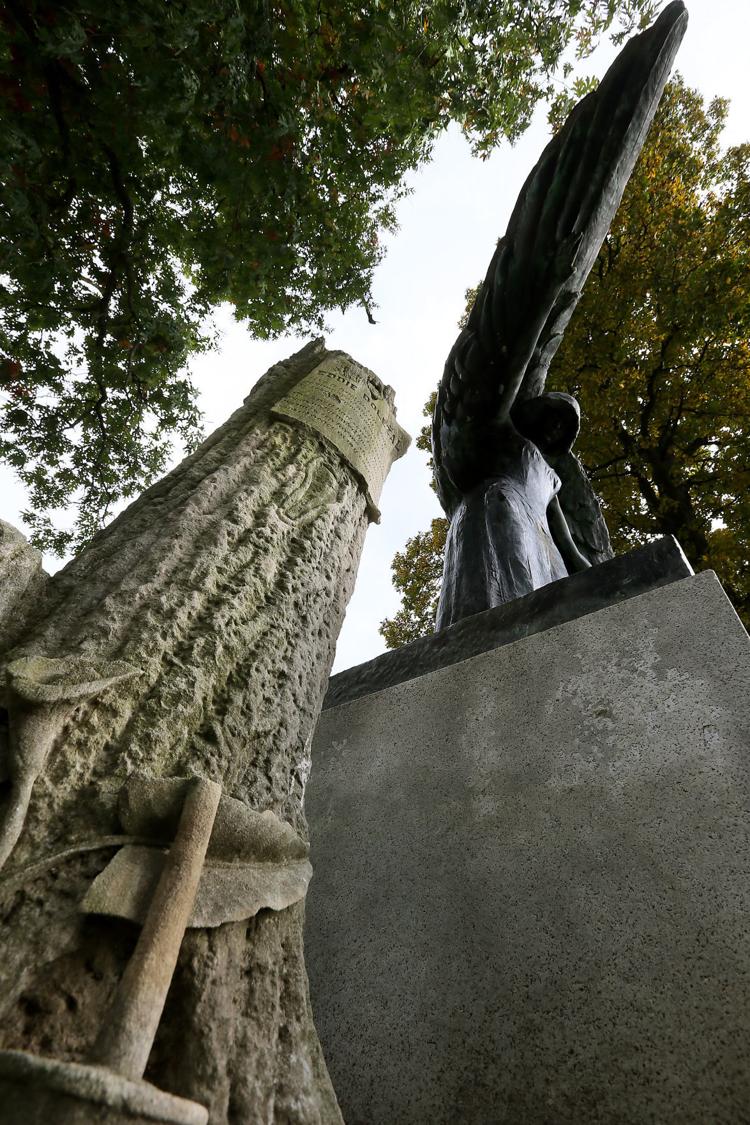 Buffington describes the buzz, simply, this way: "Lots of phone calls, lots of stories, lots of interviews, lots of interest, especially this time of year."
As it became part of his regular workday, Buffington studied up on the monument's history, which goes like this: It was erected in 1912 by Teresa Feldevert in honor of her late husband. The angel was designed to hover over the body of her son, Eddie, who died of meningitis in 1891. A tree stump marks his grave.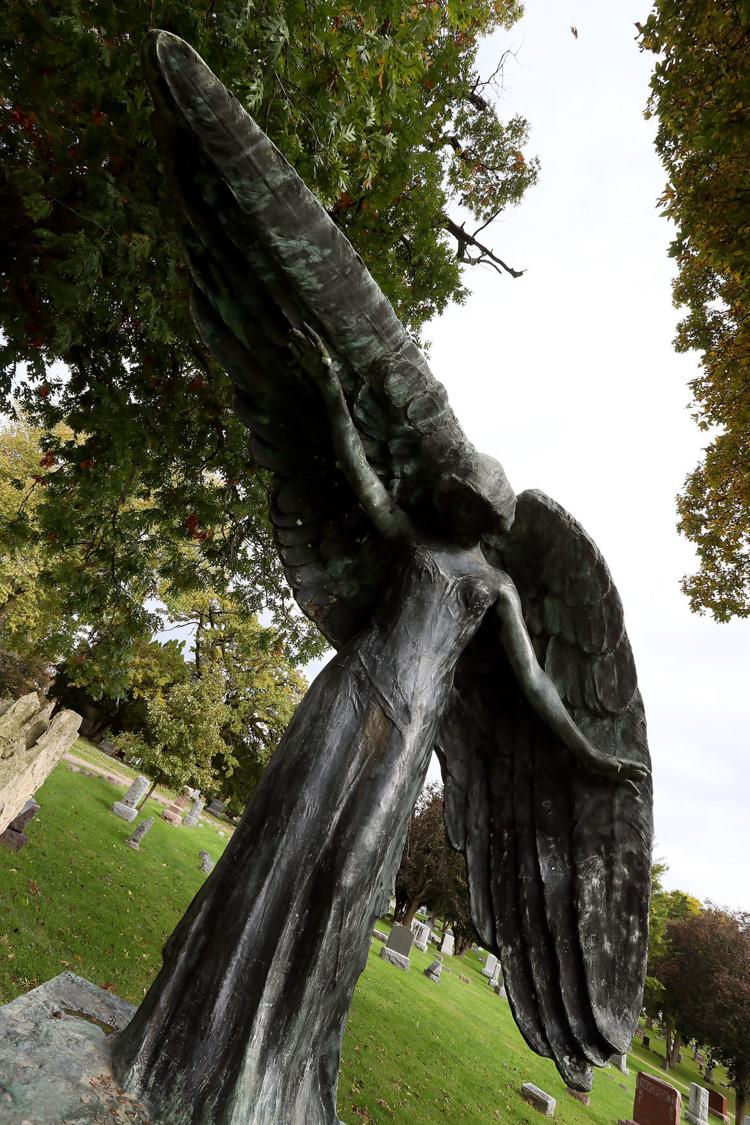 Most of the mystery surrounds this fact: The angel was originally bronze and, within a few years of its installation, it turned black.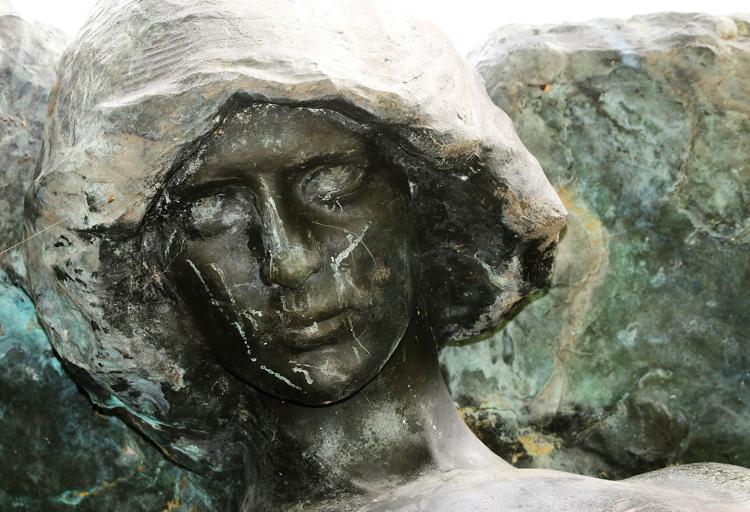 "It turned black and people want a reason that that happened," Buffington said. "There are a lot of myths that have come up around that, everything from infidelity on her part to the idea that she actually killed her son."
Those myths led to lore and superstition, which the cemetery has outlined in a brochure and which has been the subject of at least two books and multiple projects by University of Iowa students.
One such story is that any girl who is kissed at the angel's feet in the moonlight would die within six months. There's also the story those who touch the angel on Halloween night will die in seven years. Another is that if you kiss the angel, your heart will stop beating.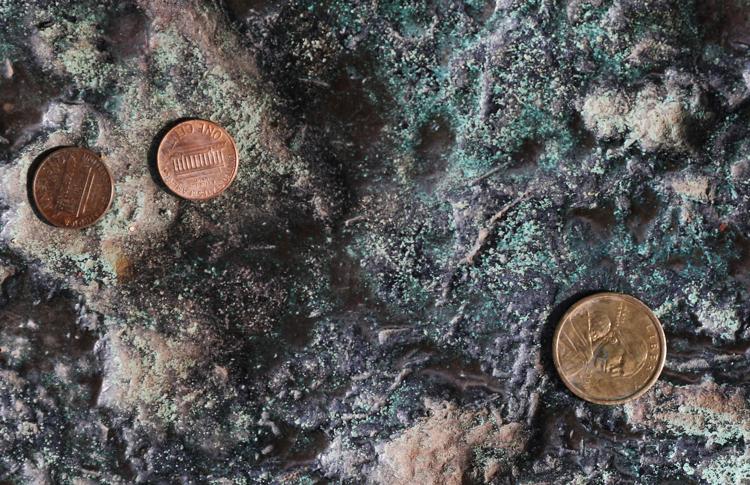 As a result, the Black Angel draws 5-10 visitors per day, Buffington estimates, and even more during the Halloween season. The Black Angel's fingers have been broken off, most likely from people climbing it. Coins and flowers often are left at the base and Buffington's crew has found beer cans and whiskey bottles and a pair of underwear hanging from the angel's hand.
Buffington has talked to people who graduated from the University of Iowa 50 years ago and share their "fond" memories of visiting the Black Angel as a Halloween tradition.
Some memories are not as lighthearted.
One of the "oddest" visits, Buffington said, happened about two years ago.
"A couple came into my office, and the woman's question was, 'How do you lift the curse?' They said they had already been to the Black Angel to apologize," he said. "I was expecting a chuckle. And there wasn't one. She was dead serious."
"She said they had visited the Black Angel years ago and since then, her husband had gotten a very bad disease and she had a heart attack."
After hearing such stories, does Buffington believe in the effects of the Black Angel?
"I really don't," he said. "If people want to believe those things, that's up to them."
More than anything, Buffington says, it draws a lot of attention and visitors to the cemetery, which acts almost like a park for many Iowa City residents.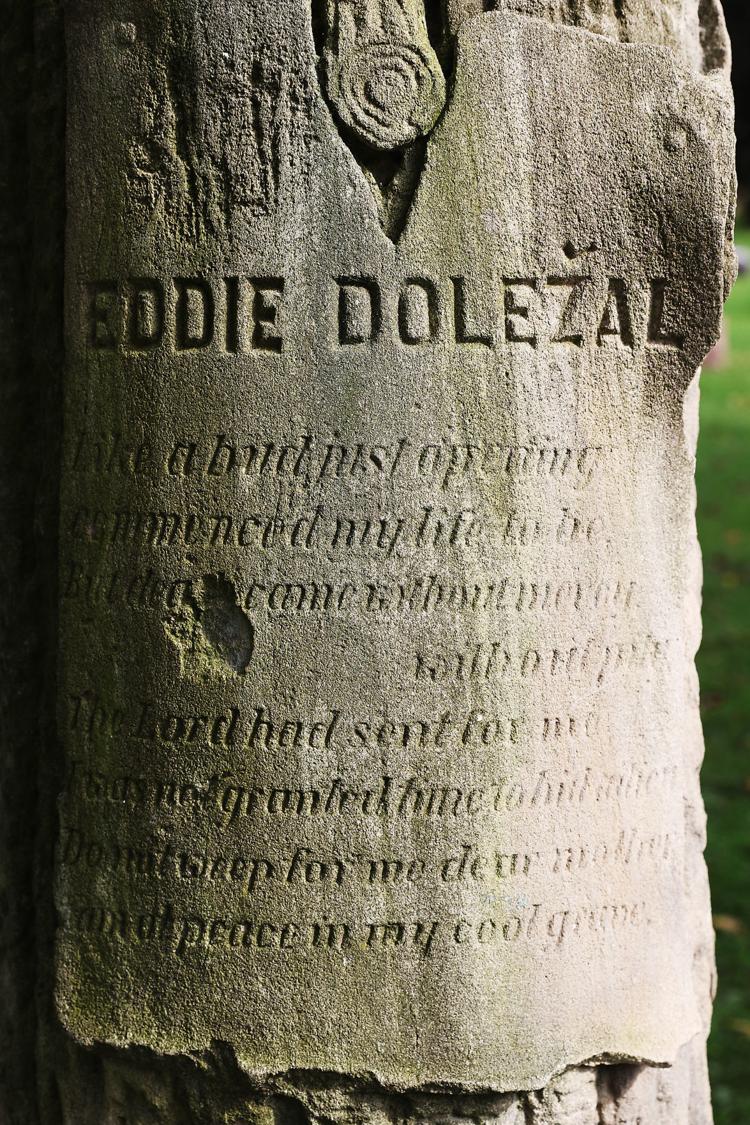 "This is something that the cemetery is known for," he said. "There are 22 Oakland Cemeteries in the state. And if someone types that into Google, ours is the first one that comes up. And I have to think that's because of the Black Angel."
Now, the Blue Angel
Unlike the Black Angel, there's a logical explanation for the color of the Blue Angel, which is found at Greenwood Cemetery in Muscatine, Iowa.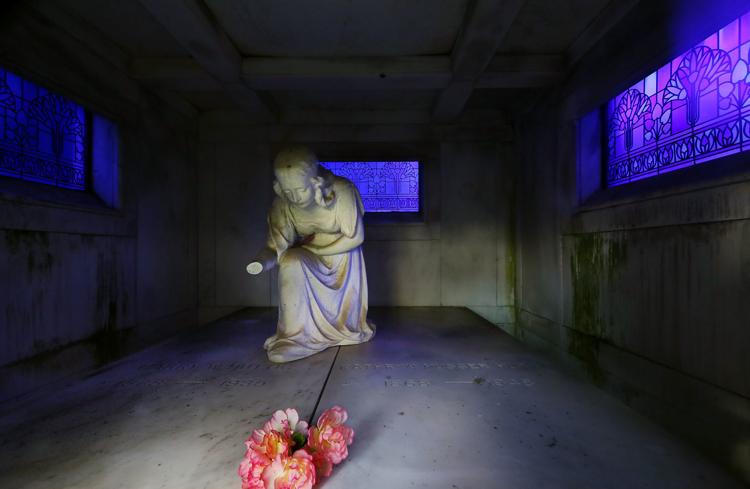 Inside the mausoleum containing the bodies of Harry W. Hutting, 1868-1935, and his wife Kathryn Musser, 1868-1948, there's a statue of a white angel that often looks like it has a blue tint, because the mausoleum is decorated with blue stained-glass windows.
So, why is it regarded a spooky site?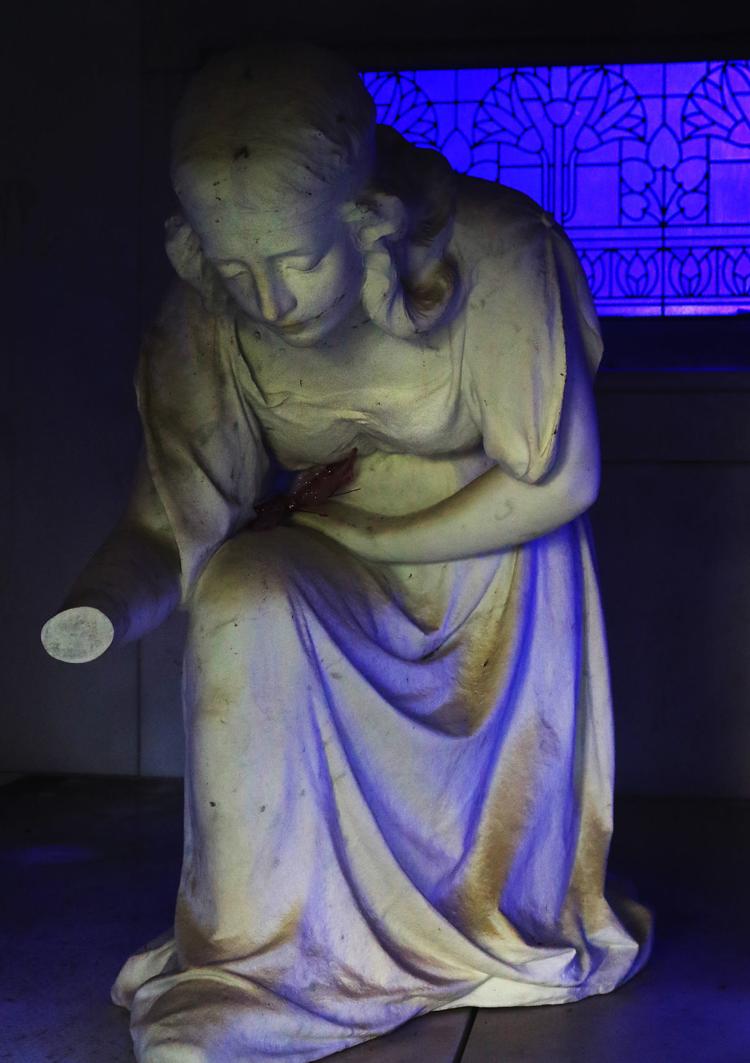 Apparently, as the legend goes, if you see a rose petal drop from the angel's hand on Halloween night, someone in your family will die within 24 hours.
It's a story that Polly Geurink, the cemetery's office supervisor, has heard plenty of times since she began working there 17 years ago.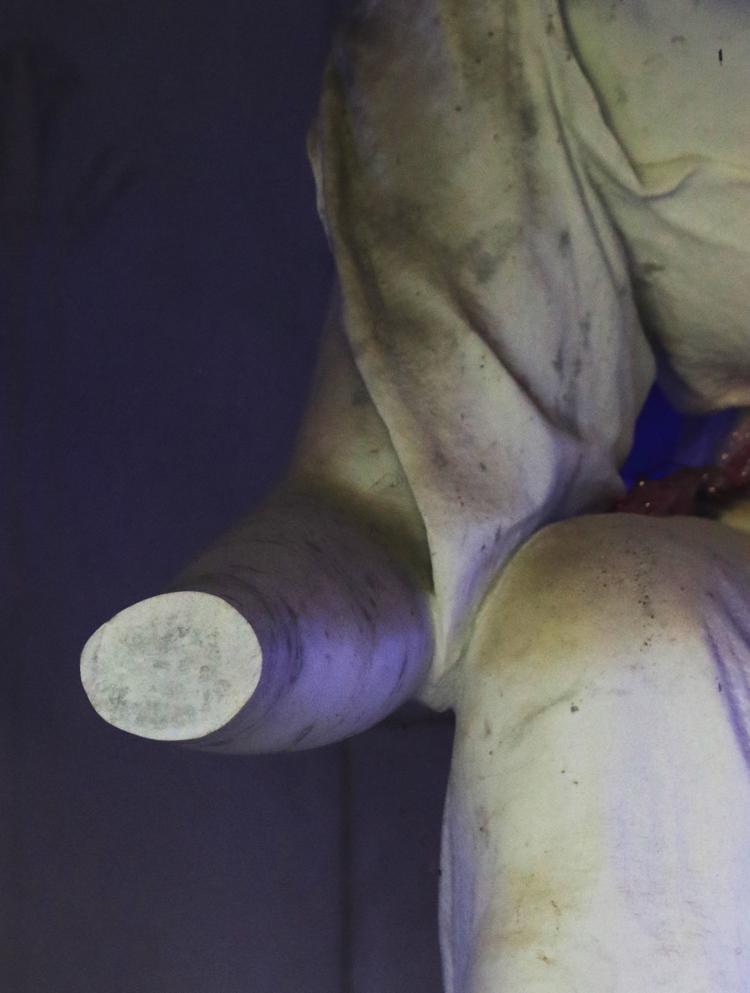 "It's not really haunted," she said. "It's just an urban legend. There's not much to it other than that story."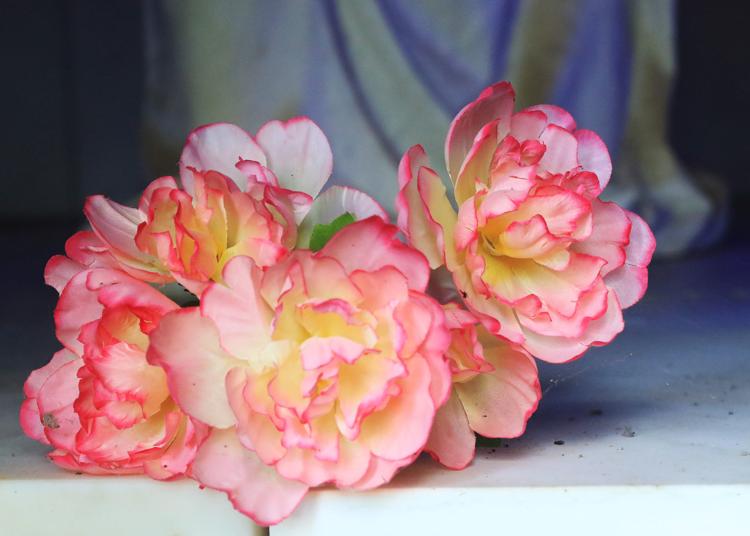 And that story got a new chapter when, in the 1990s, vandals broke into the mausoleum and cut off the angel's hand that held the rose. Since then, Geurink said, the cemetery crew has "repeatedly" chained the door to the mausoleum.
"We used to get a lot of phone calls about it," she said, including from high school students writing essays about it or from paranormal groups. "If there is any activity or traffic there, I don't hear about it."
Death Curve in Cambridge, Iowa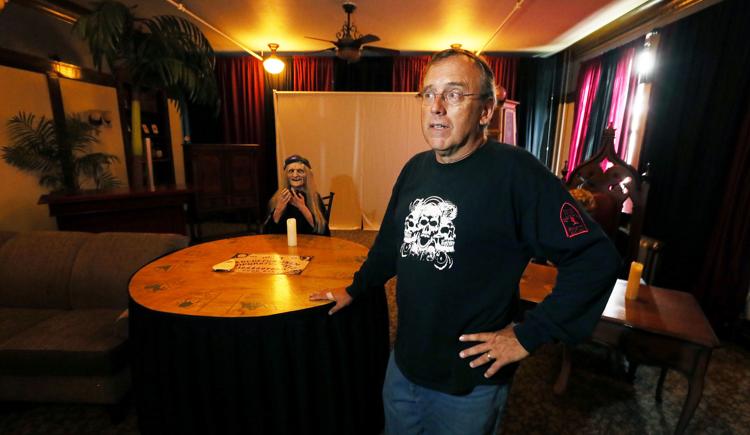 Before our last official stop, we visited Skellington Manor, the former Masonic Temple in Rock Island, which operates as an events center, and in October, hosts a popular and frighteningly authentic haunted house.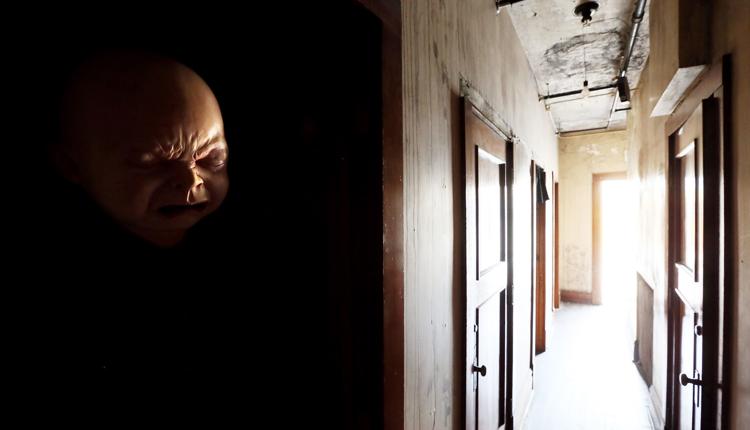 While it's a place that Hines, of the Illinois Paranormal Research Group, would call "fake haunted," she also says Skellington Manor workers have reported hearing voices or footsteps when no one is around or feeling like they are being watched.
"That whole area near downtown Rock Island has a lot of paranormal activity," she said.
It seems the line between "fake haunted" and "actually haunted" can be blurry.
By the way, Hines considers Quarters One on the Rock Island Arsenal the most haunted site in the area.
After Skellington Manor, it was time to check out Death Curve, a section of road in Cambridge, Illinois that got its name from very real and tragic events. It was on this curve that, in 1905, Julia Markham killed her seven children with an ax and set her house on fire, attempting to kill herself (she later died from her injuries).
The next day, the headline in the community's newspaper read, "Henry Woman's Awful Deed."
Of Death Curve, Hines said this: "It's a pretty creepy place." When her group did an informal investigation there, she said, "We just didn't feel like we were supposed to be there."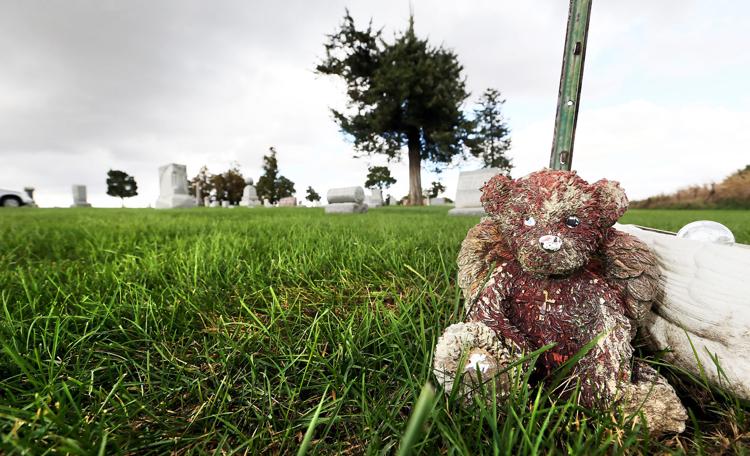 When Schmidt and I walked around the area, surrounded by cornfields, there was no evidence of the Markham family's house or barn. We then drove about a mile down the road to Rosedale Cemetery, where he had read Markham and her children were buried in an unnamed grave, marked only by a small stone bear and a plastic swan.
When we left to drive back to Davenport, I wanted to know more.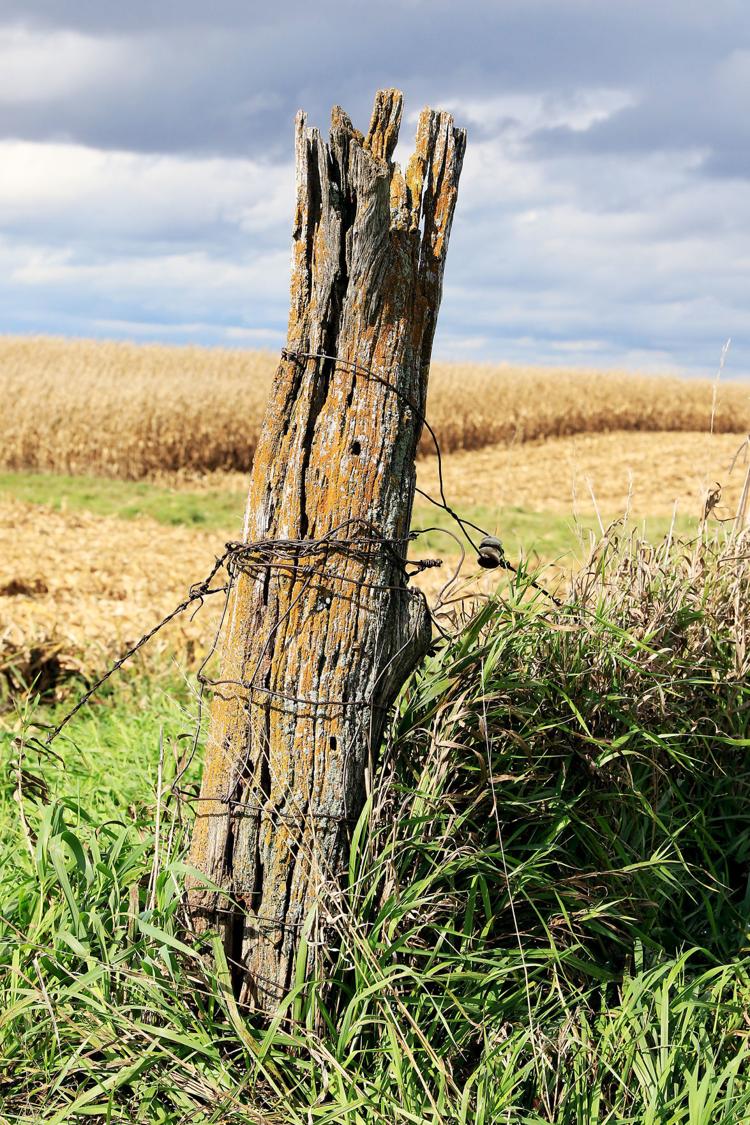 So, I called Harvey Johnson, who works at the Cambridge Historical Society. He was familiar with the story. When I told him I had visited the grave, he promptly asked me, "Was the swan still there?"
I said yes. He didn't say anything for a few seconds.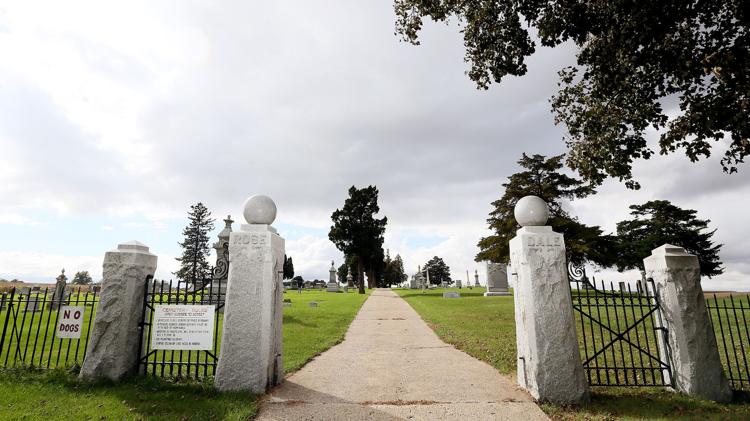 "Well, that's a mystery," Johnson said.
For the past several years, the swan has disappeared in the winter and returned in the spring. He has noticed it because a few of his family members are buried nearby.
"Nobody knows who does that," he said.
Johnson said he didn't know much more about Death Curve, so he suggested I call someone else: Gilbert "Gib" Cady, who retired in 2010 after serving as Henry Country's sheriff for 32 years.
When I reached Cady, who is 78, he said he doesn't remember when he first heard the story of Death Curve or who told it to him.
"As long as I've been alive, I've been aware of this story," said Cady, who also is a local history buff. "It's something people have had conversations about for generations."
And during Cady's time as sheriff, residents told him about their Julia Markham sightings. Some say they have seen her walking around the field, crying and looking for her kids. Cady said that the ghost of Markham is said to appear each year on the night of Sept. 25.
"When they tell me they've seen it, who am I to say that they're full of prunes?" he asked. "Who am I to say they're not telling the truth? I can't prove it didn't happen."
After decades of hearing stories and making conversation about Death Curve, Cady has this to say about why people believe such stores: "People are attracted to the unknown. And they sort out what they believe and why. The why for a lot of people, the reason they believe in ghosts, is that they want to believe there's an afterlife."
And as far as the Death Curve story goes, he said, "People will continue to talk about it forever."
Although Cady has lived in Cambridge his whole life and has known about Death Curve for nearly as long, he never has visited the area on the particular September evening that people say Markham's ghost appears.
"I've never gone, because I've always got something else to do that night," he said. "It's strange that I'm that busy, but it's true."
Well, stranger things have been discussed in reporting this story.
So, no, Cady tells me; he never has seen the ghost of Julia Markham.
"If I run into her," he said, chuckling. "I'll send her your way."
102118-Haunted-001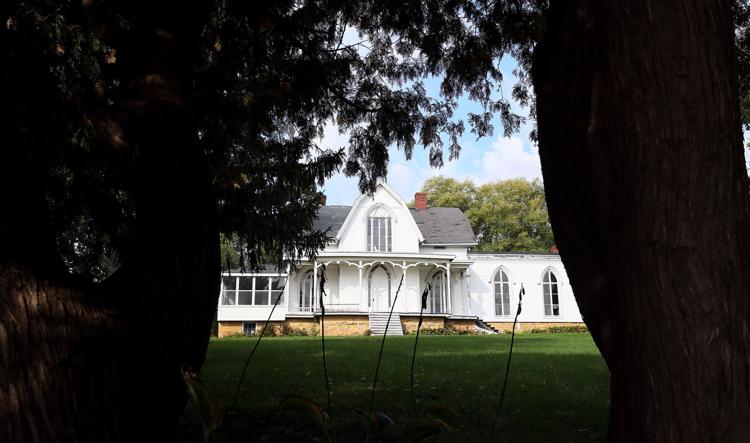 102118-Haunted-002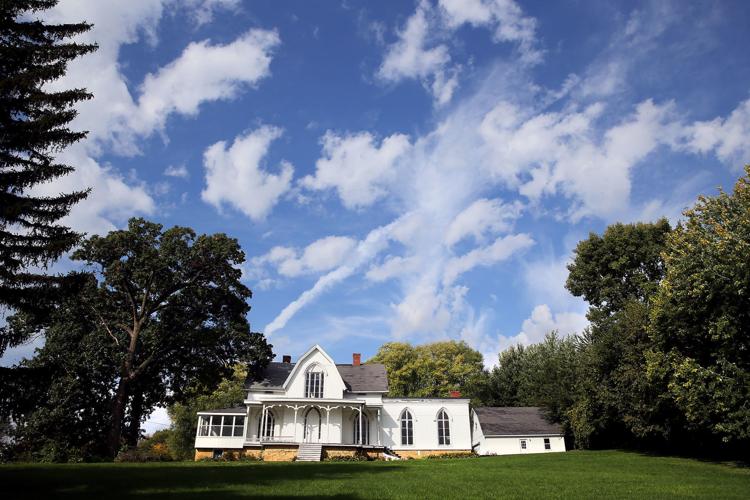 102118-Haunted-003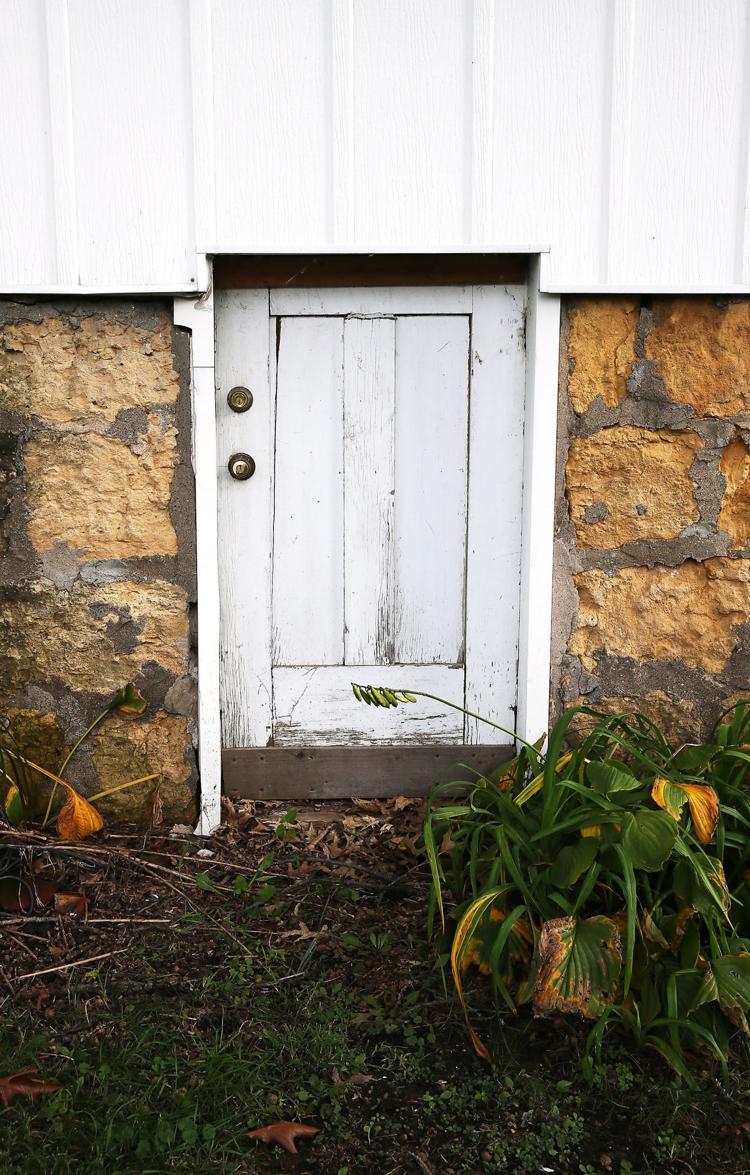 102118-Haunted-004
102118-Haunted-005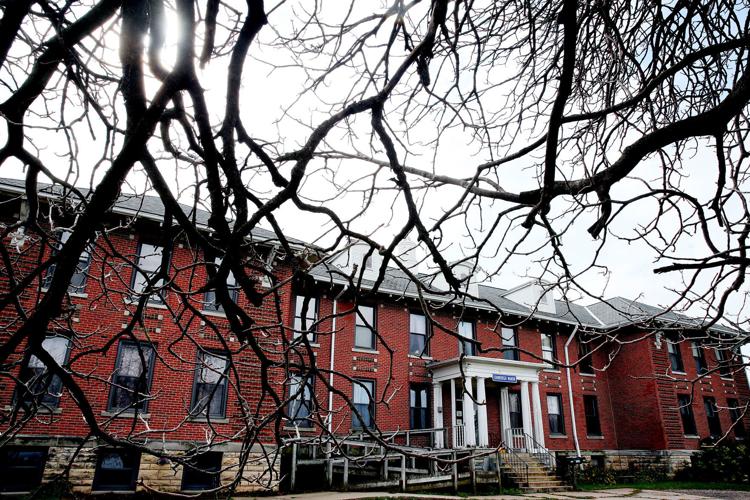 102118-Haunted-006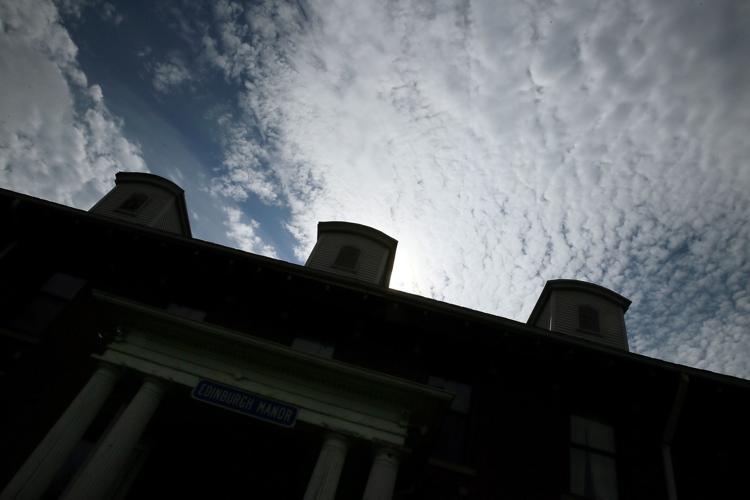 102118-Haunted-007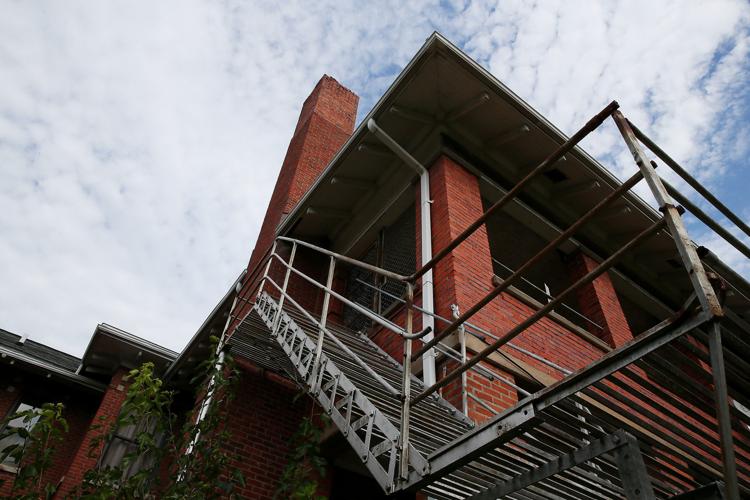 102118-Haunted-008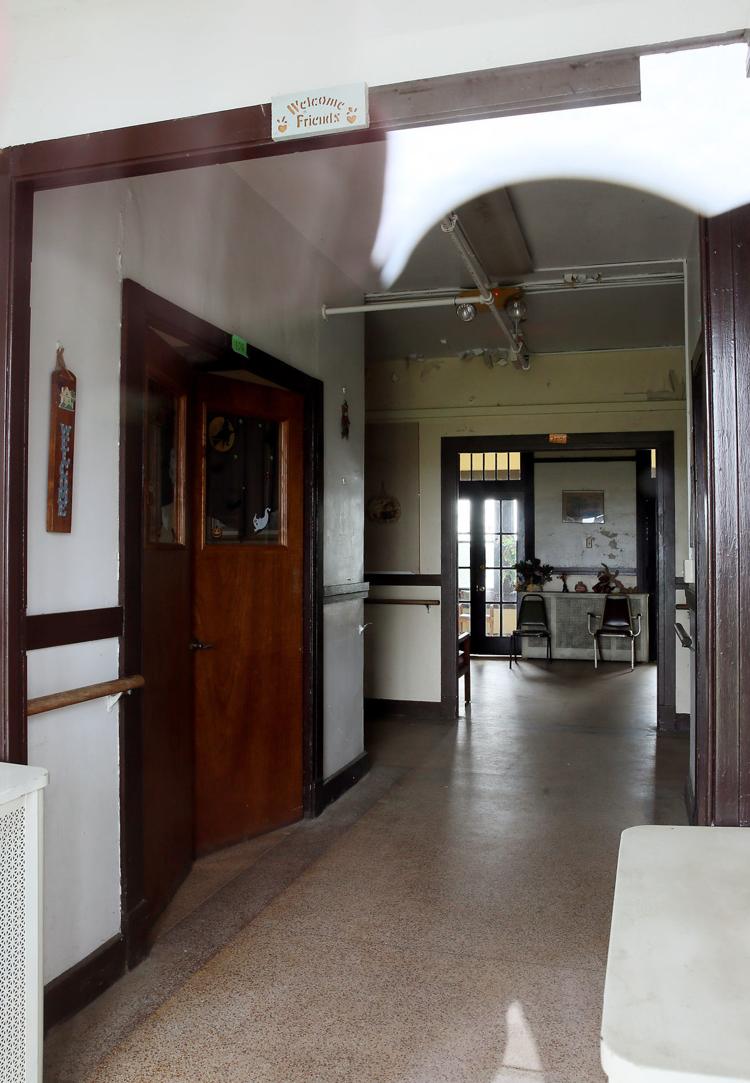 102118-Haunted-009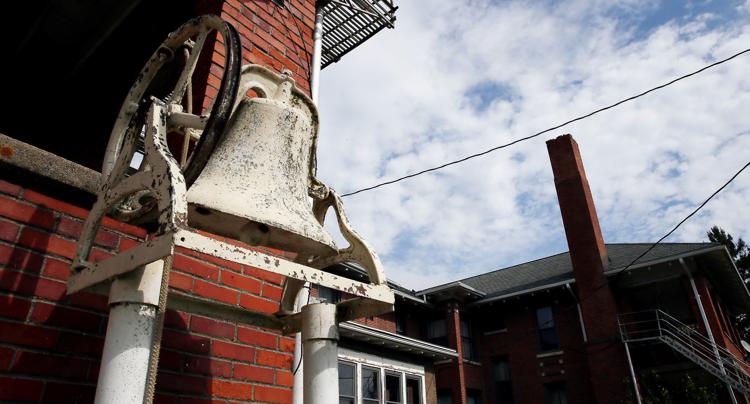 102118-Haunted-010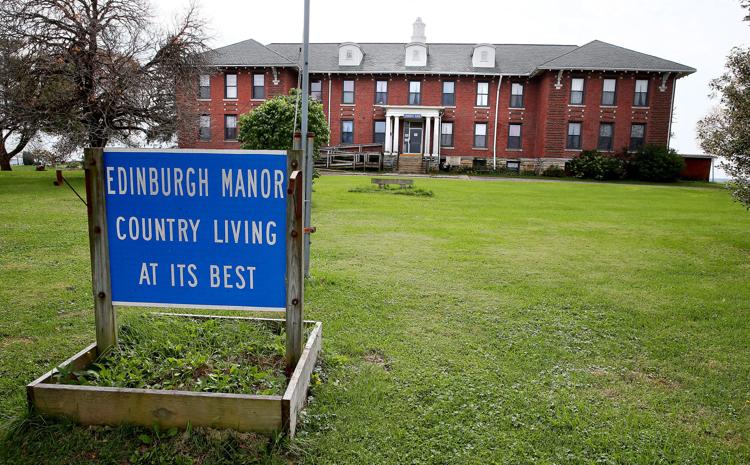 102118-Haunted-011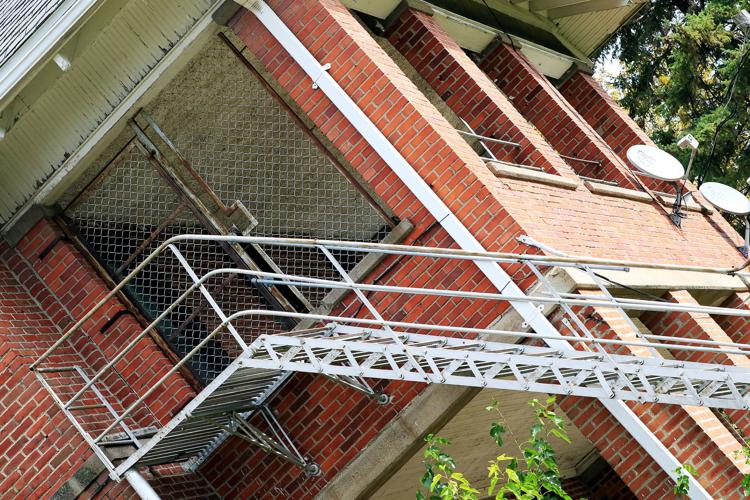 102118-Haunted-012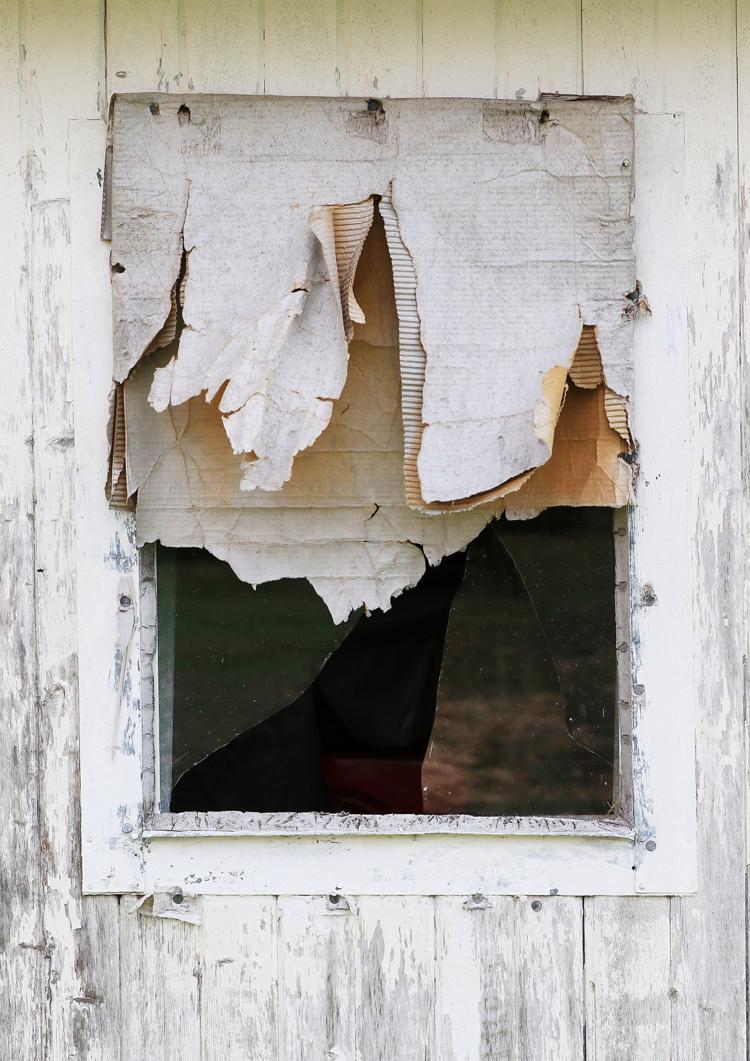 102118-Haunted-013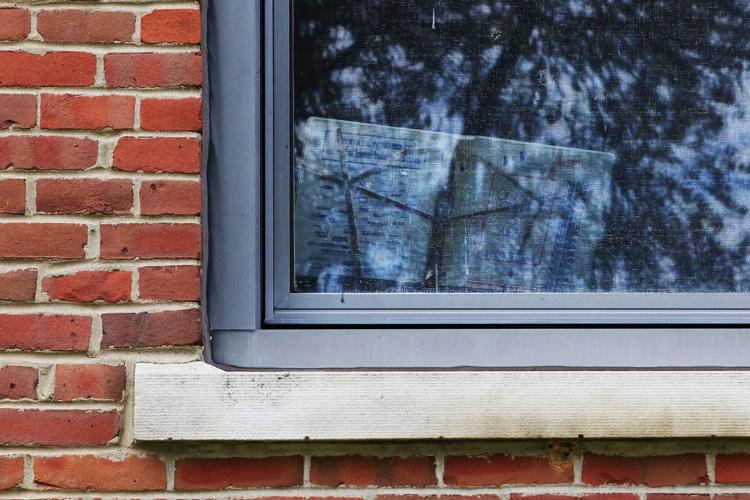 102118-Haunted-014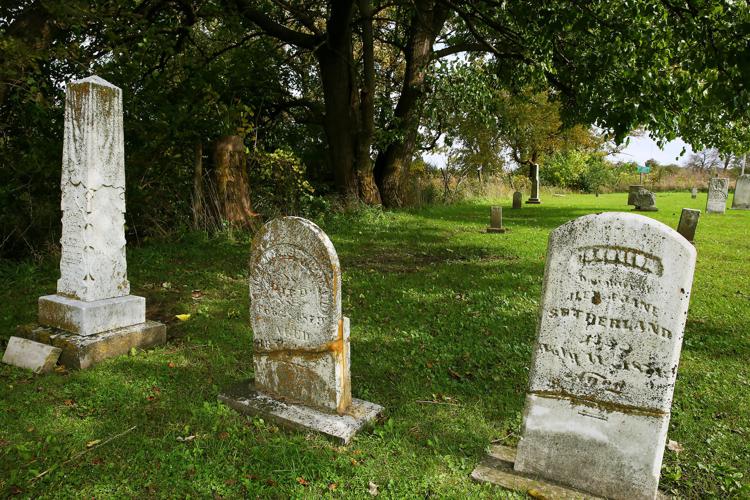 102118-Haunted-015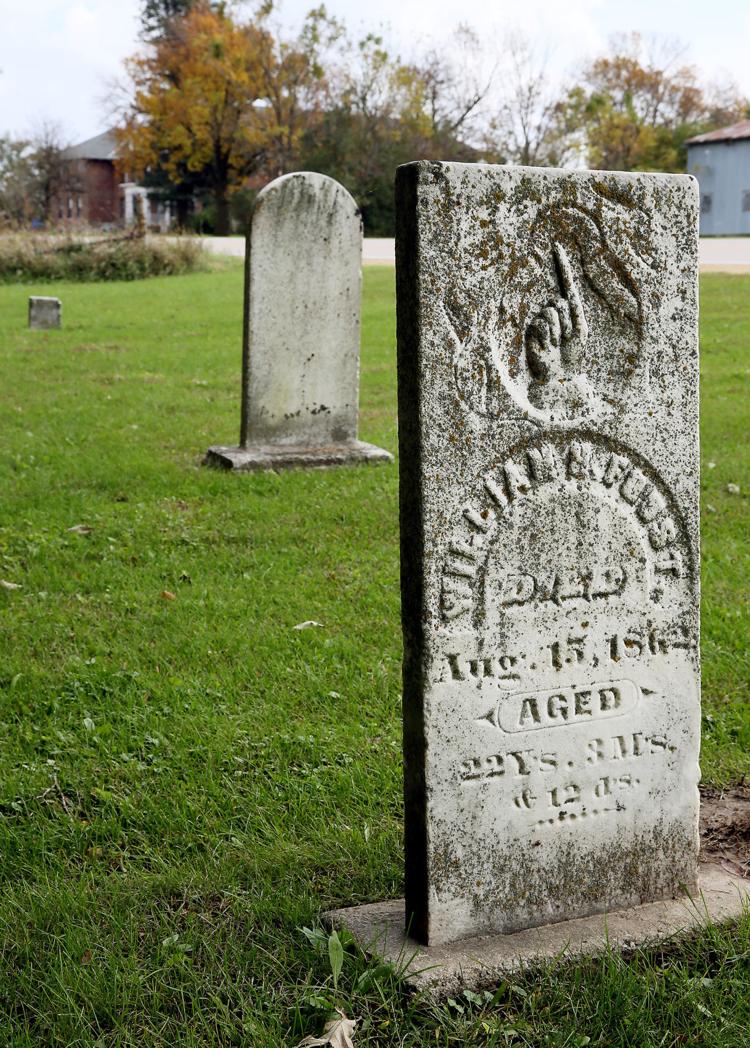 102118-Haunted-016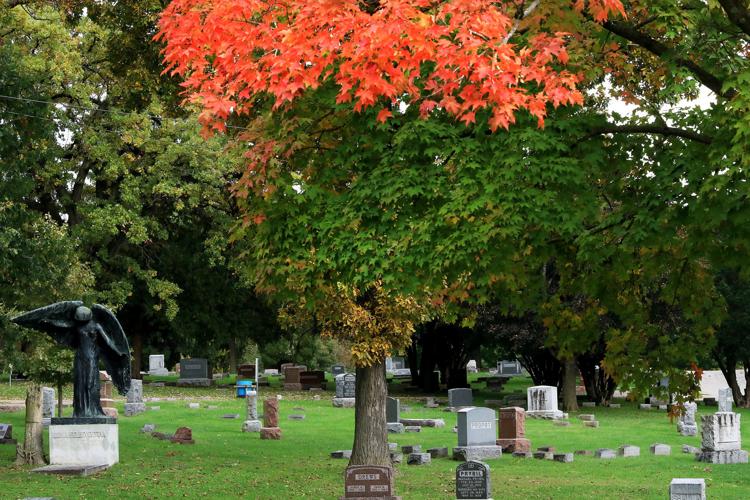 102118-Haunted-017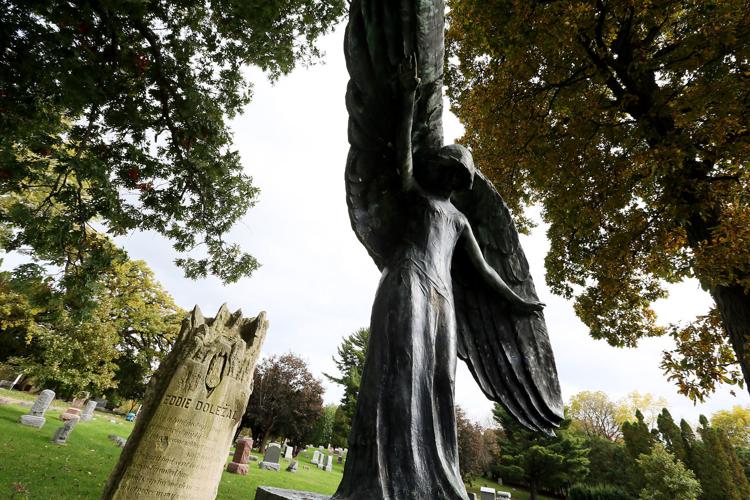 102118-Haunted-018
102118-Haunted-019
102118-Haunted-020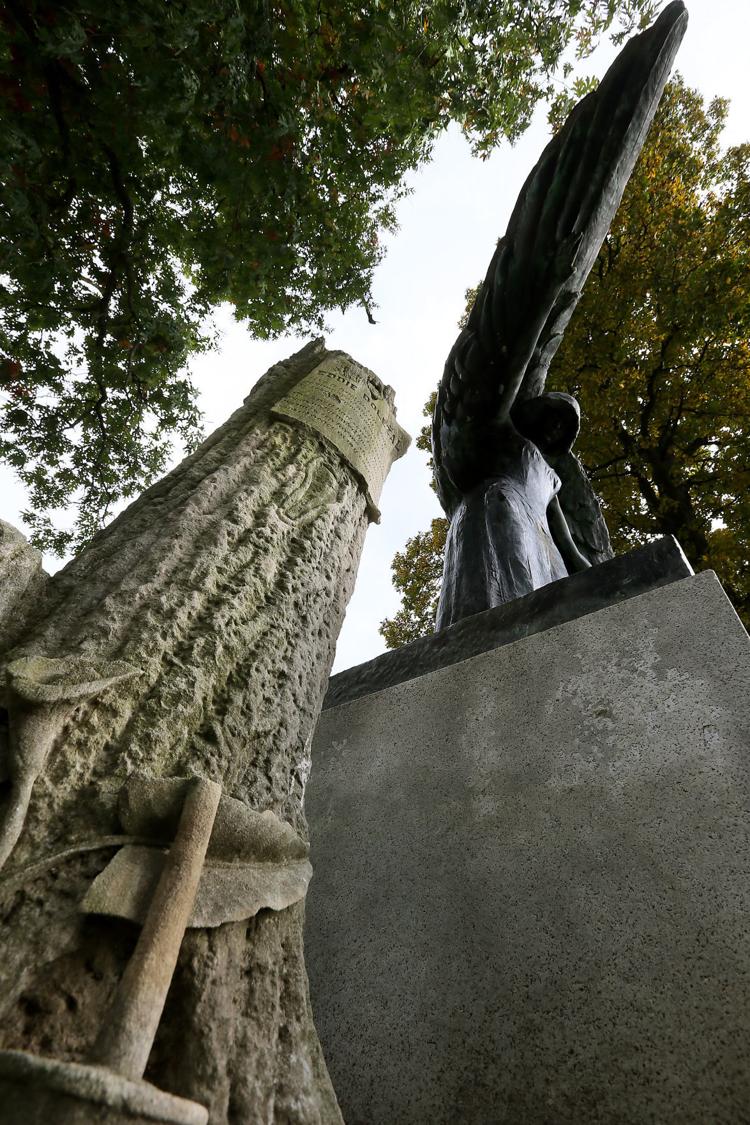 102118-Haunted-021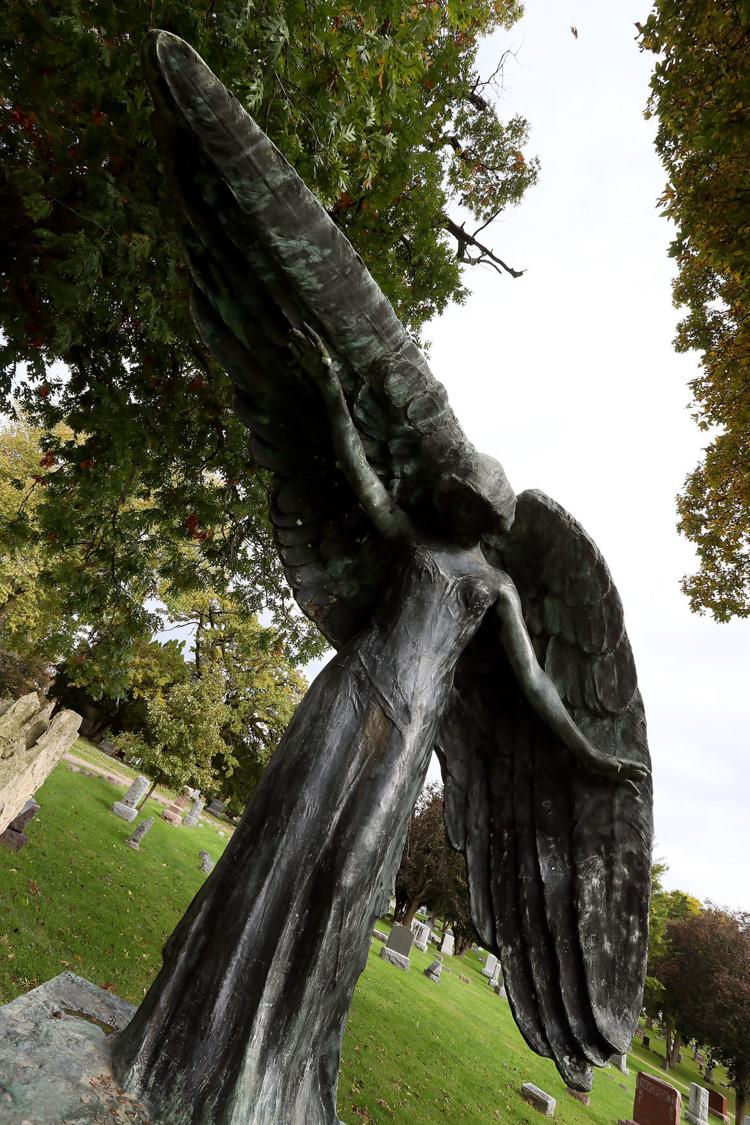 102118-Haunted-022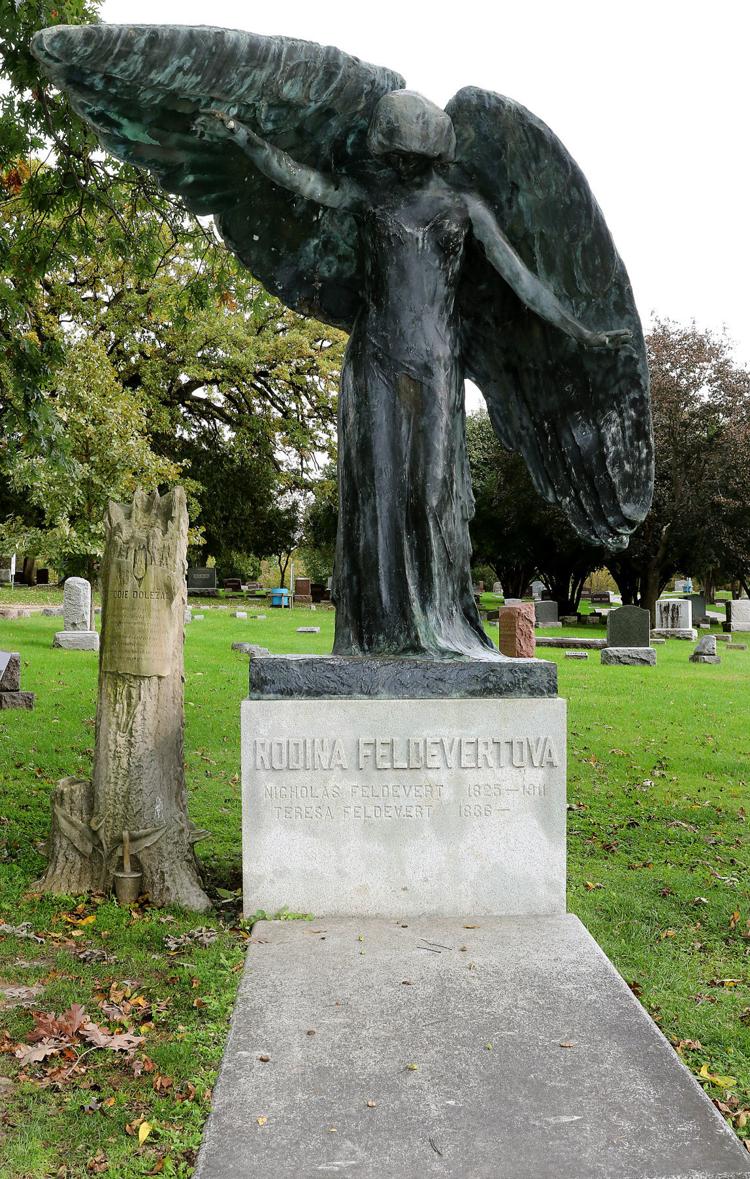 102118-Haunted-023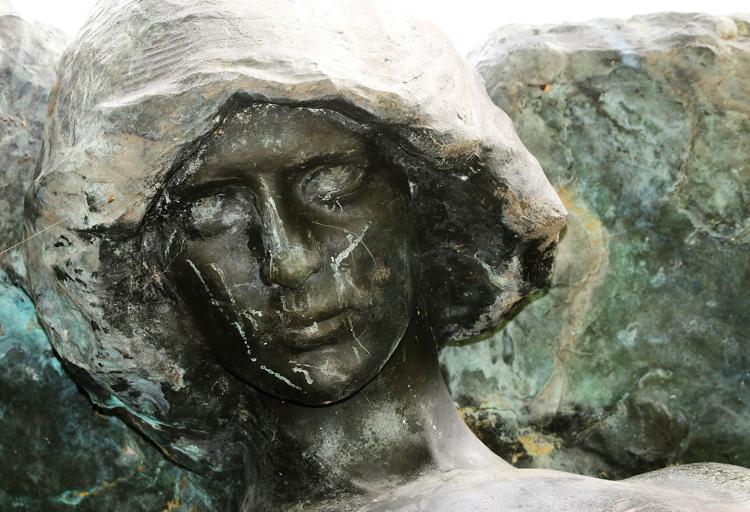 102118-Haunted-024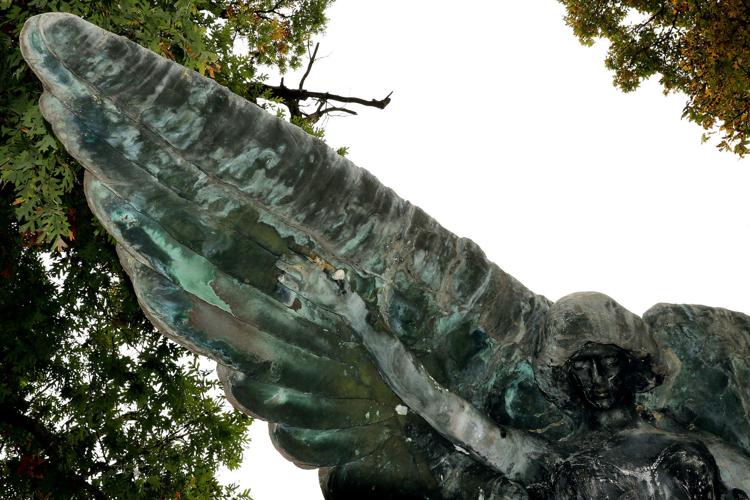 102118-Haunted-025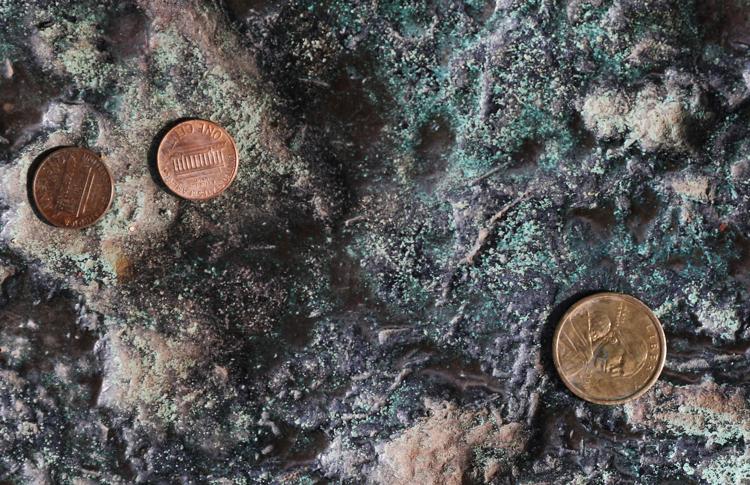 102118-Haunted-026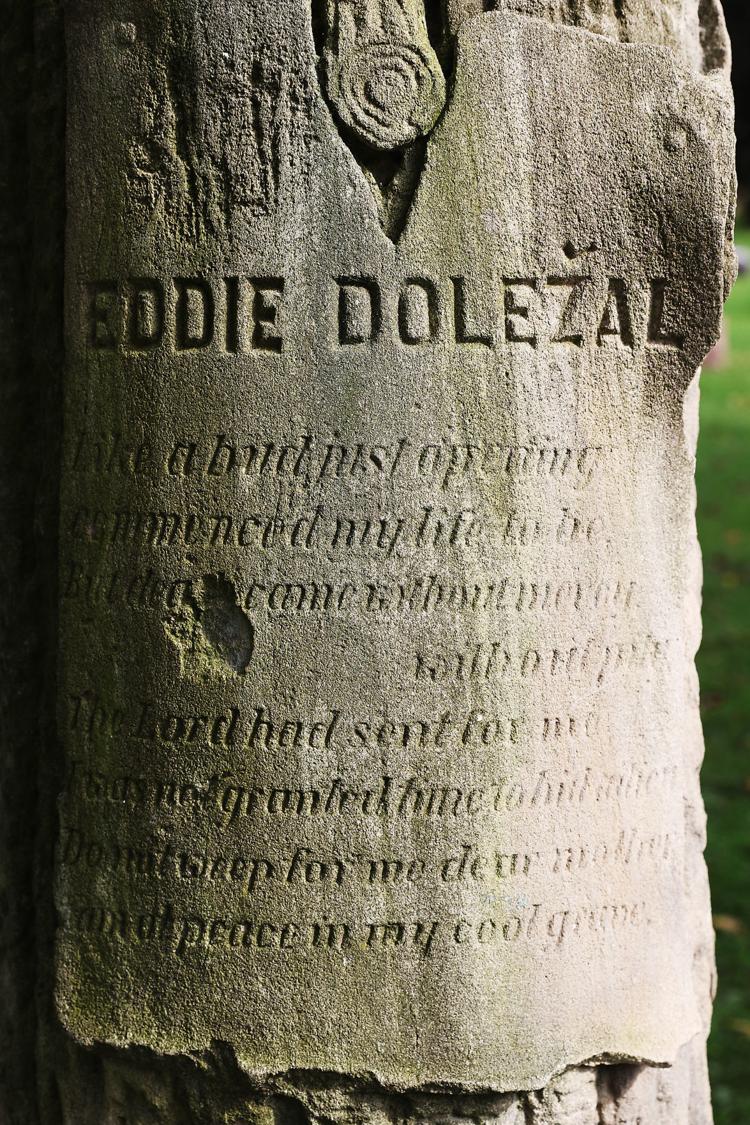 102118-Haunted-027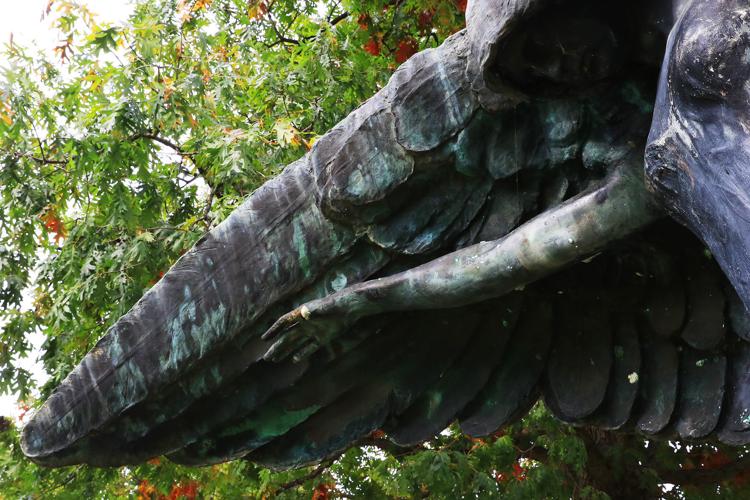 102118-Haunted-028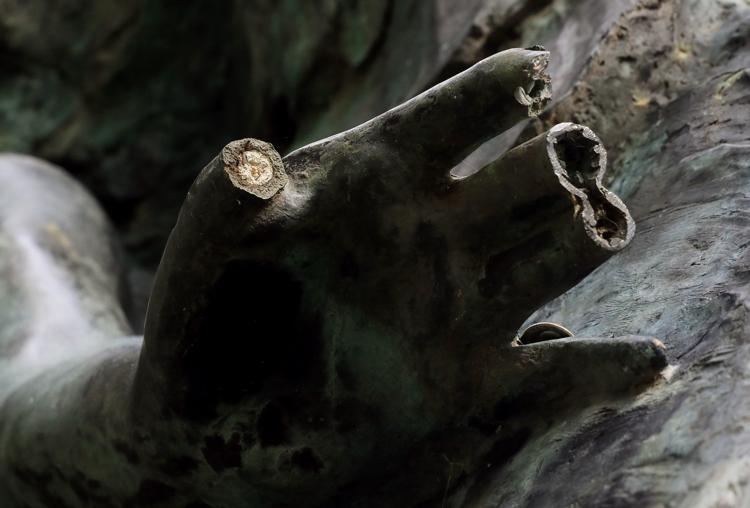 102118-Haunted-029
102118-Haunted-030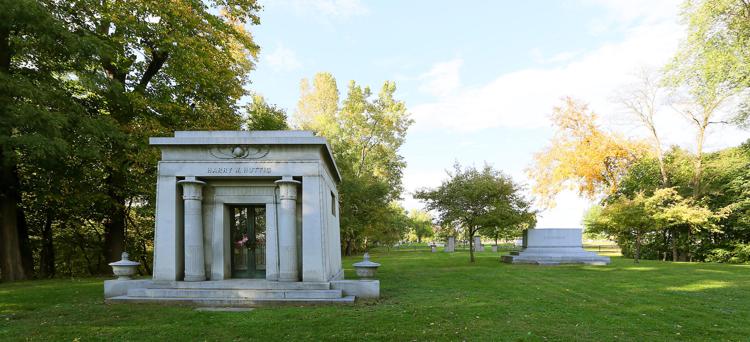 102118-Haunted-031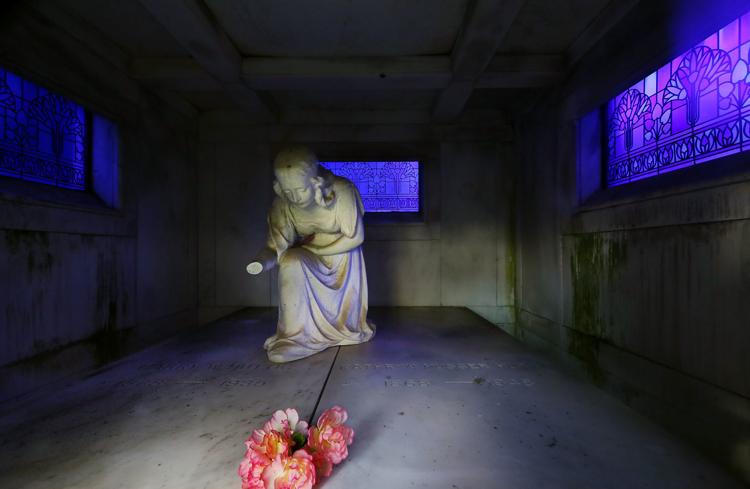 102118-Haunted-032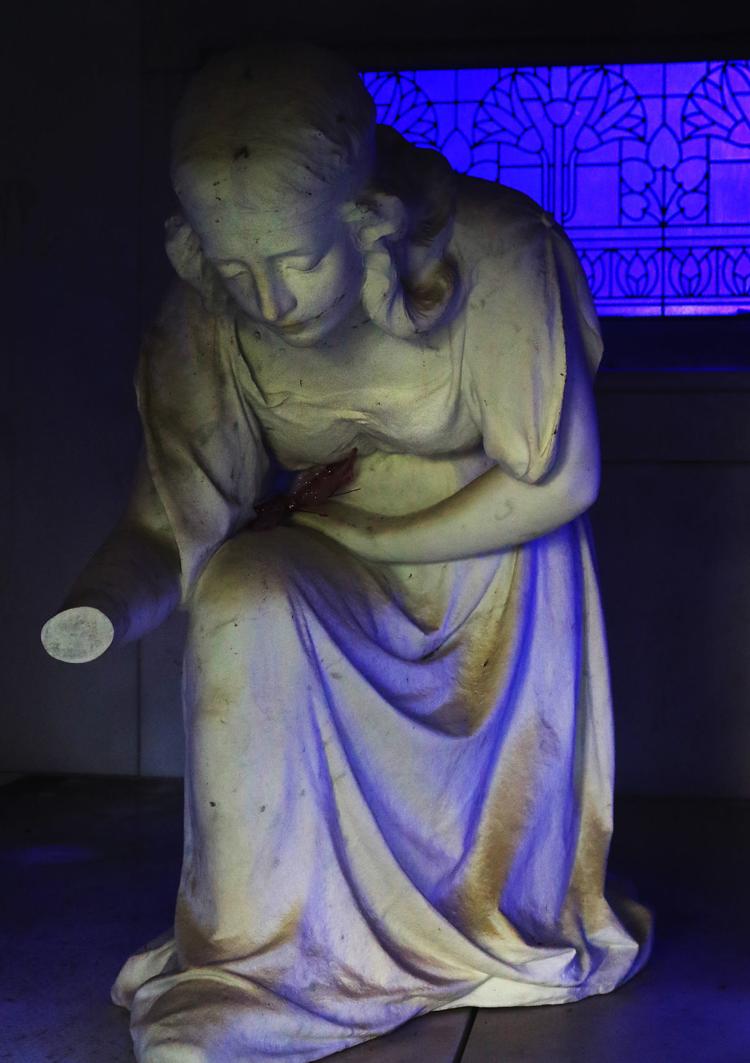 102118-Haunted-033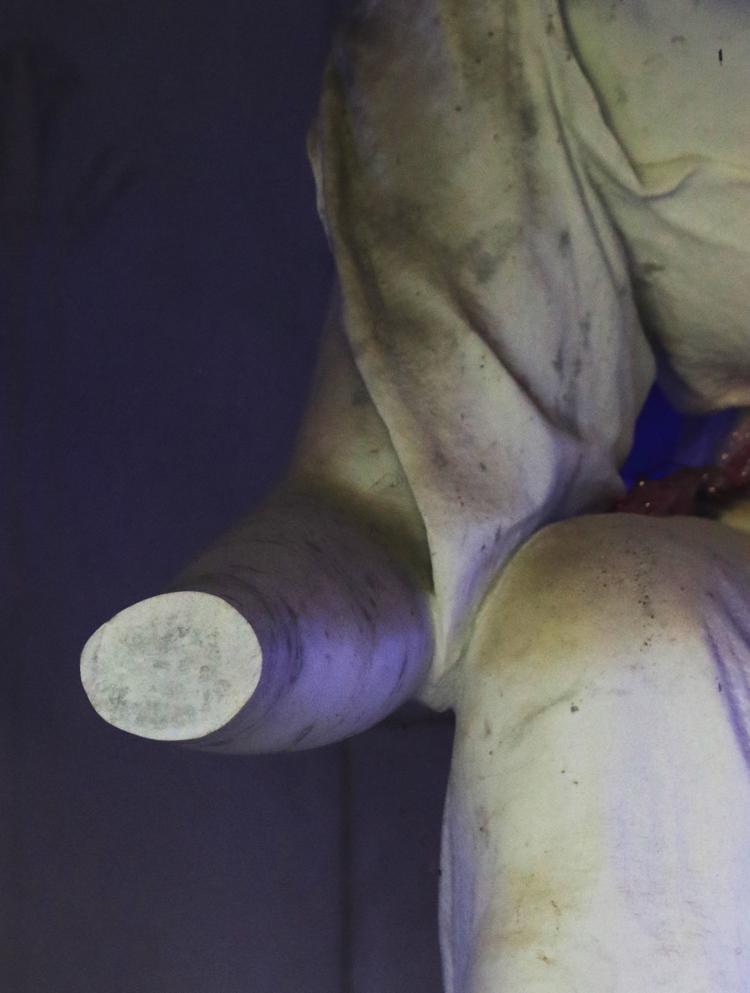 102118-Haunted-034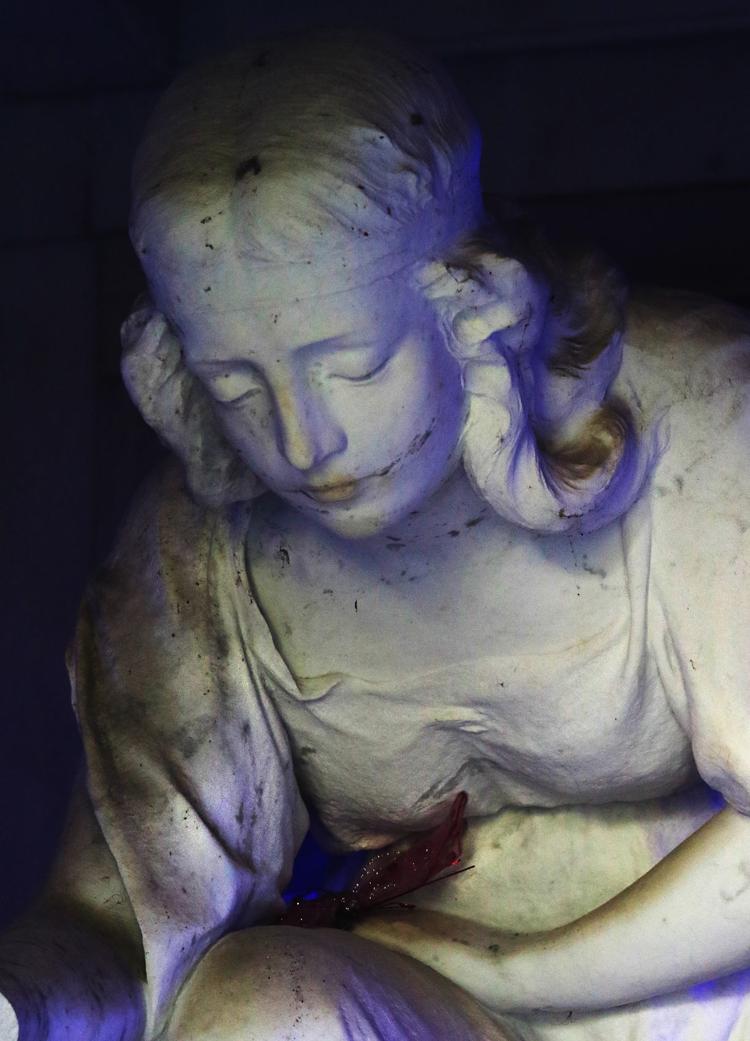 102118-Haunted-035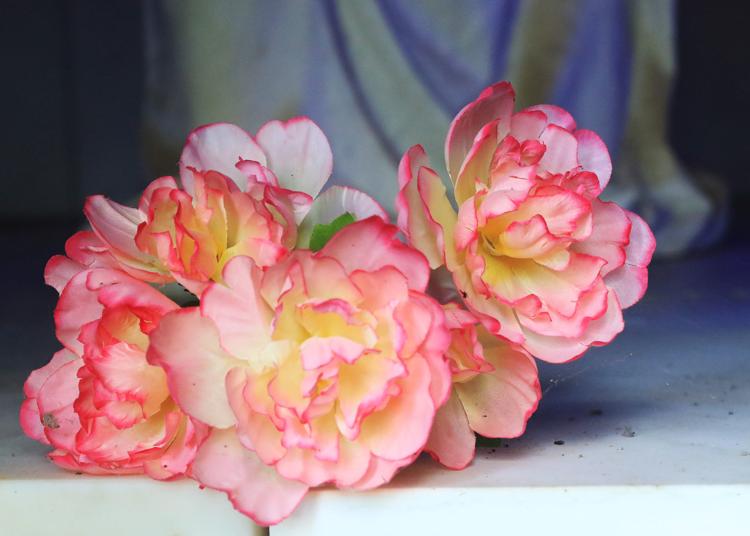 102118-Haunted-036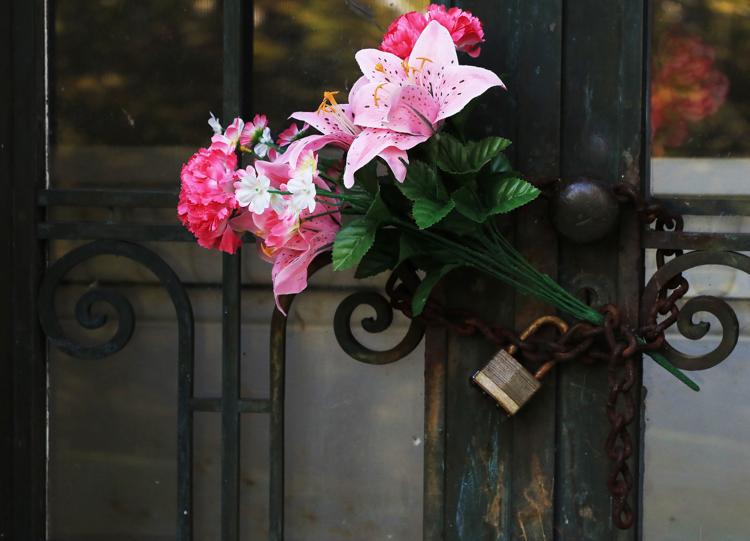 102118-Haunted-037

102118-Haunted-038

102118-Haunted-039

102118-Haunted-040

102118-Haunted-041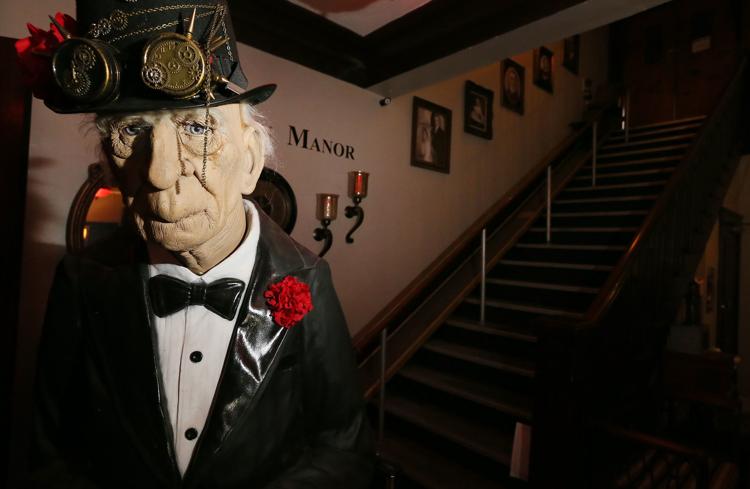 102118-Haunted-042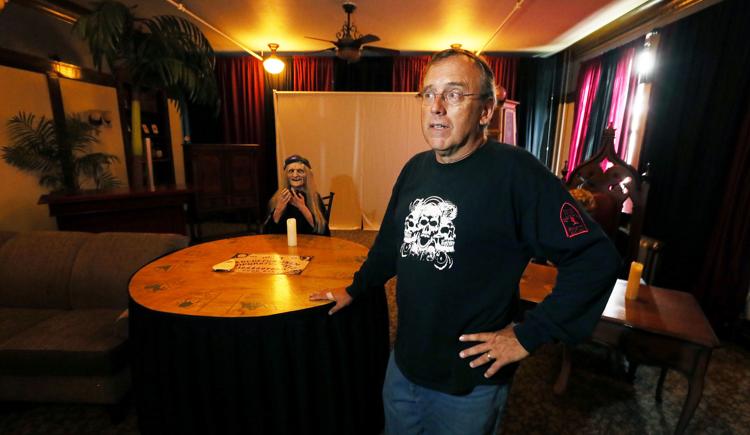 102118-Haunted-043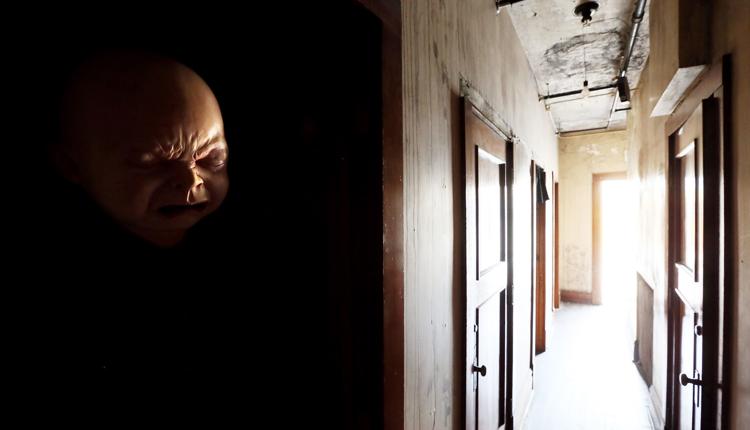 102118-Haunted-044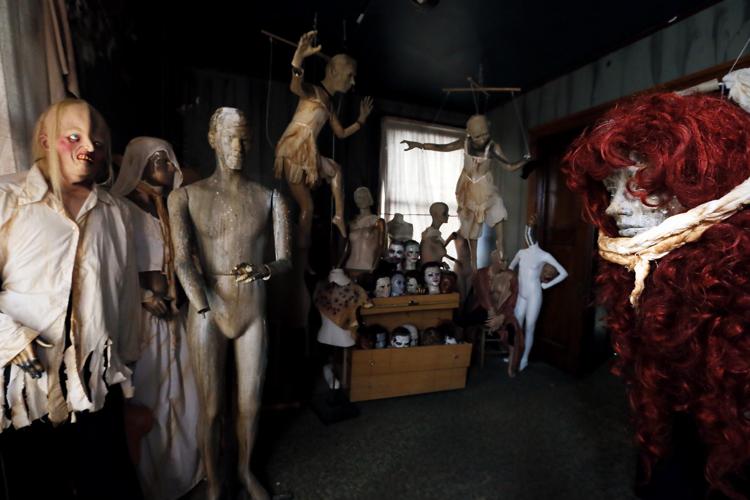 102118-Haunted-045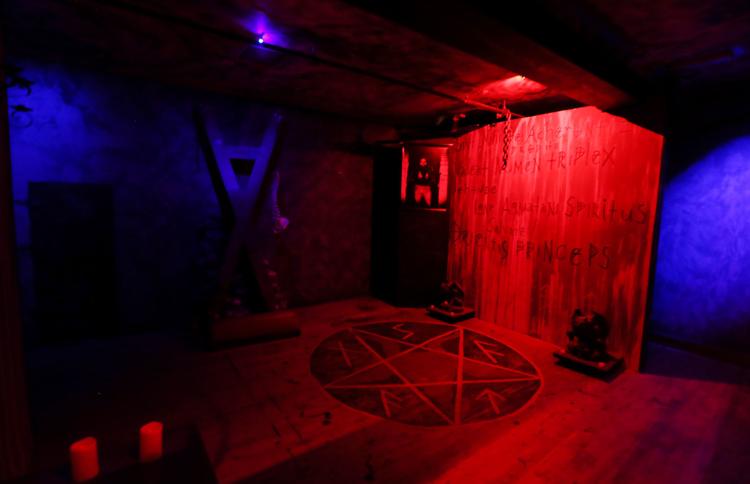 102118-Haunted-046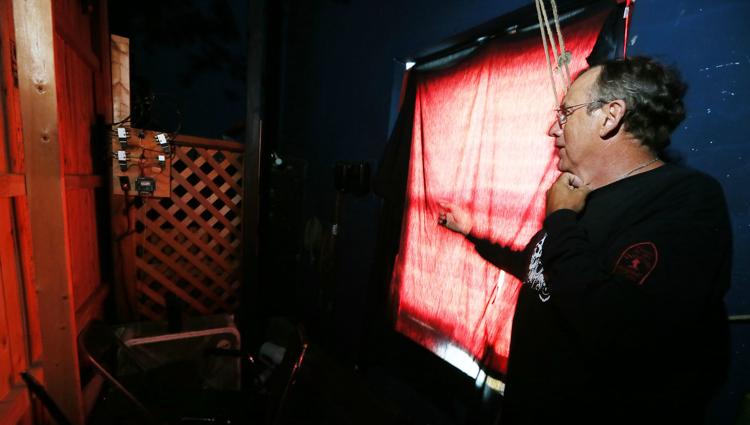 102118-Haunted-047
102118-Haunted-048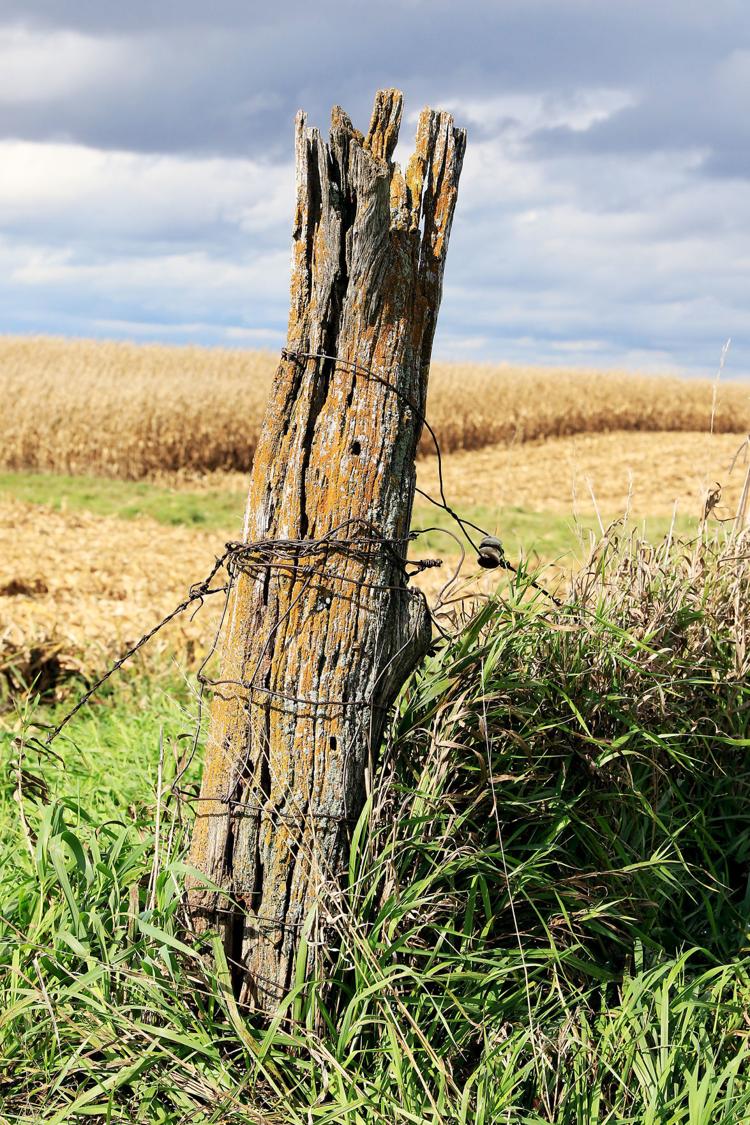 102118-Haunted-049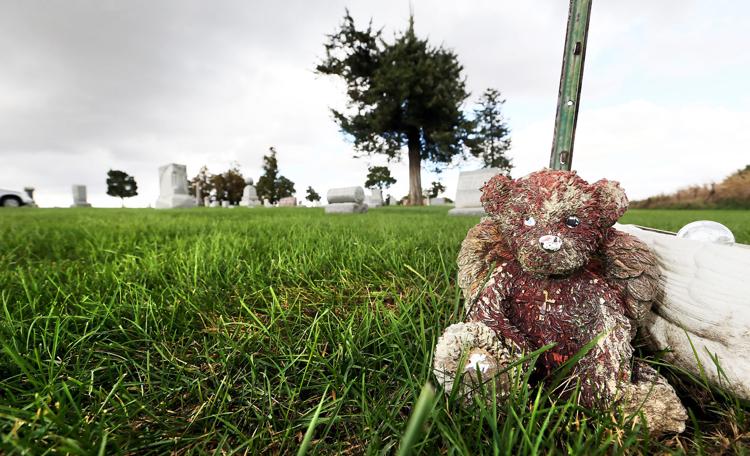 102118-Haunted-050