BURLINGTON, Iowa — Nausea struck almost immediately after hitting the water.
Paddling a 16-foot sea kayak against the wind and current in Pool 19 of the Mississippi River, I regretted having a smoked catfish fillet for lunch and a soft-serve ice cream cone for dessert.
The motion sickness waned, though, as we entered calmer backwaters; protected by a chain of islands north of the Great River Bridge.
Separated from barge traffic, the secondary channel resembles a smaller, slower river, prime for spotting flyover eagles and sunning turtles. Exploring this wildlife-thick segment alongside Steve Klein, Burlington-based canoeing/kayaking instructor, presented a special perspective.
"The Mississippi has this stigma of being a dangerous industrial waterway, but it doesn't have to be a scary experience," he said. "You don't have to go far behind the main channel to find quiet sloughs that are excellent paddling locations."
The southeastern-most part of the state may not have the same reputation as the Driftless Area of northeast Iowa, for instance, but river town residents down here take pride in their surroundings, too. It took more than one visit to realize it, but the section between Burlington and Keokuk also is a destination for outdoors enthusiasts and river-culture admirers.
"We feel like we're a forgotten part of Iowa, but we are a very unique area," Keokuk Mayor Tom Richardson said. "You're here because you want to be here."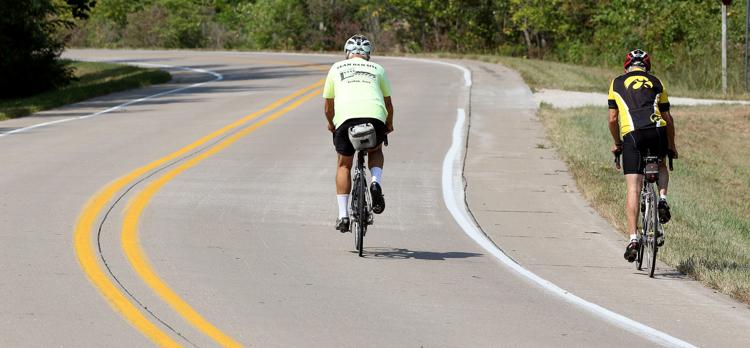 Home on Big Island
It takes Craig Petersen 30 minutes to get to his happy place.
"I live on the south side of Burlington; just to make it easier to get to my boat," he said during a recent ride on his 14-foot flat-bottom. "I wouldn't live here if the river wasn't here."
Petersen stores two boats at Cascade Boat Club near the Hawkeye Log Cabin — a museum with a river view that depicts the life of Iowa settlers.
During the spring, summer and fall, he spends a lot of his time east of the main channel (in Illinois, technically) at Burlington Island; called Big Island by locals.
The 65-year-old father of two has an elevated cabin along the wooded eastern shore and belongs to Ed's Cascade Fishing & Hunting Club. Petersen is the longest-running member of the group, founded by his grandfather's stepdad in 1954.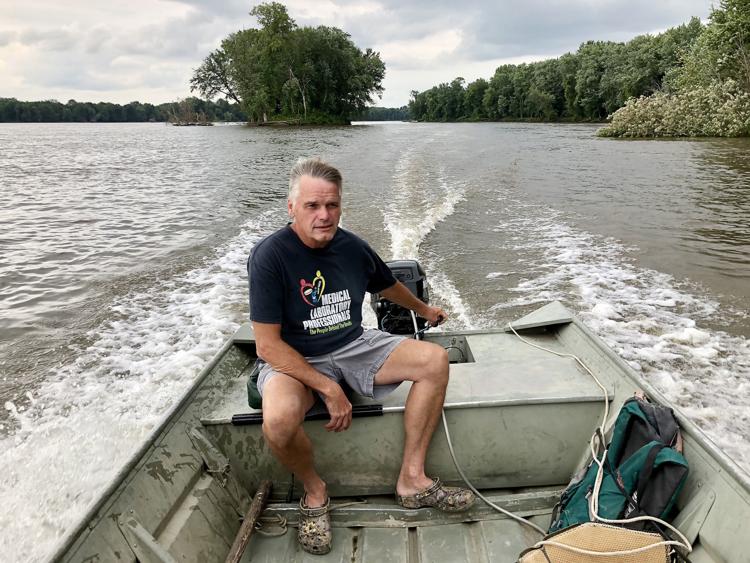 The club owns about 220 acres on the sprawling isle with four-wheeling trails and navigable inlets. Petersen, an avid duck hunter who works at the Iowa Army Ammunition Plant in nearby Middletown, maintains two blinds on separate waters that cut into the island's interior.
"It's a well-kept secret down here," he said. "Even people in Burlington don't know about it."
In 2003, Chad Pregracke and his Living Lands & Waters crew conducted cleanups in the area and planted a variety of trees on Big Island. Not all of them have survived because of flooding, but the environmental group from East Moline made its mark.
Ed's Cascade Fishing & Hunting Club is hosting a public chicken fry Saturday, Aug. 18, at its clubhouse on the island, and anyone is welcome to attend. "Bring your friends," Petersen said. "We'll pick you up and get you back."
The event is a fundraiser for the "poor man's club," which has about 50 members, he said. "Anybody can join."
'This is my paradise'
Compared to the river communities of the Quad-Cities and Dubuque, Petersen said, Burlington is stagnant.
"We struggle to keep young people here, because we don't have the jobs," he said. "We haven't grown like we should."
The city's population in 2010 was a little more than 25,000, according to Census data.
Klein, the kayak instructor, grew up in a boating family and owns River Basin Canoe & Kayak on the outskirts of town. He estimates Burlington now has closer to 20,000 people, and he's noticed a corresponding dip in recreation on the river.
"These islands were jam-packed with boats," Klein, 60, said of summer weekends during his childhood. "We've largely gotten away from outdoors activities."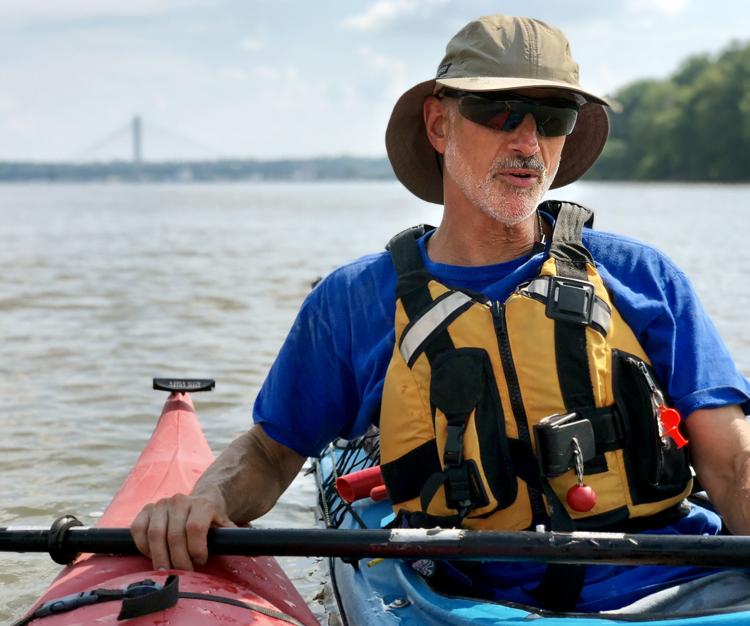 Although Petersen's two children live in the Chicagoland area, his ties to boating, fishing, four-wheeling and hunting along the Mississippi and its sloughs have kept him here. They keep some of his family members coming back, too.
After touring his club's property and hunting grounds on a recent Sunday, we stopped by his riverfront cabin on Big Island, where he grows bananas and pumpkins, among other things.
"You can't beat it," he said, sipping a beer on his deck. "This is my paradise."
Toll or no toll, a popular route
As towns south of Burlington shrink in population, the river widens.
Scenery along the 50-mile loop on both sides of the water between the Fort Madison Toll Bridge and the Keokuk-Hamilton Bridge attracts sightseers.
Tourists interested in making the trip may want to enter into Illinois from Keokuk, rather than Fort Madison. To go from Fort Madison to Niota, Illinois, motorists must pay a $2 toll; motorcyclists are charged $1. Meanwhile, there is no fee for Iowa-bound vehicles.
Similar to the Government Bridge between Davenport and Rock Island, river traffic may cause delays at the Fort Madison Toll Bridge. Getting "barged," as locals call it, happens when the swing span opens to permit boats to pass.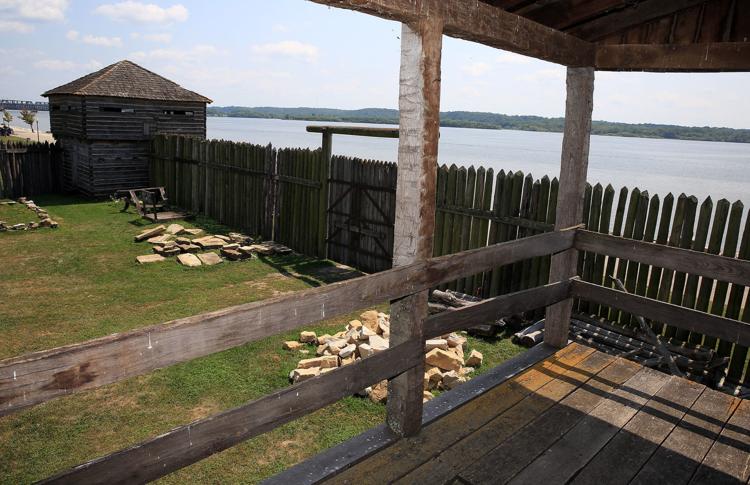 Motorcyclists especially enjoy the loop, which offers great roadside views between Montrose and Keokuk on the Iowa side and Hamilton and Nauvoo on the Illinois side.
At one of the widest points on this stretch last month, I met motorcyclist Elizabeth Johnson at Linger Longer Rest Area, near the intersection of U.S. 61 and Mississippi River Road, just north of Montrose.
The solo rider, who wore two bandanas that covered most of her face and leather chaps to protect her legs, dismounted a Harley-Davidson.
"It's pretty watching the river," said Johnson, an Illinois resident. "I don't care where I'm going; I just like to ride with the wind in my face."
'The Florida of Iowa'
"It's impossible to cook for just one person," said Margaret "Peg" Aicher, who has hosted hundreds of visitors since opening a room in her home to travelers in 2007.
Tucked in the middle of her childhood neighborhood, "where everybody knows everybody," bright colors, seashells and an assortment of wooden fish and pelicans decorate the ins and outs of Aicher's clean, cozy ranch-style house.
"We're in the Florida of Iowa," she said of the beach motif. "What do you expect?"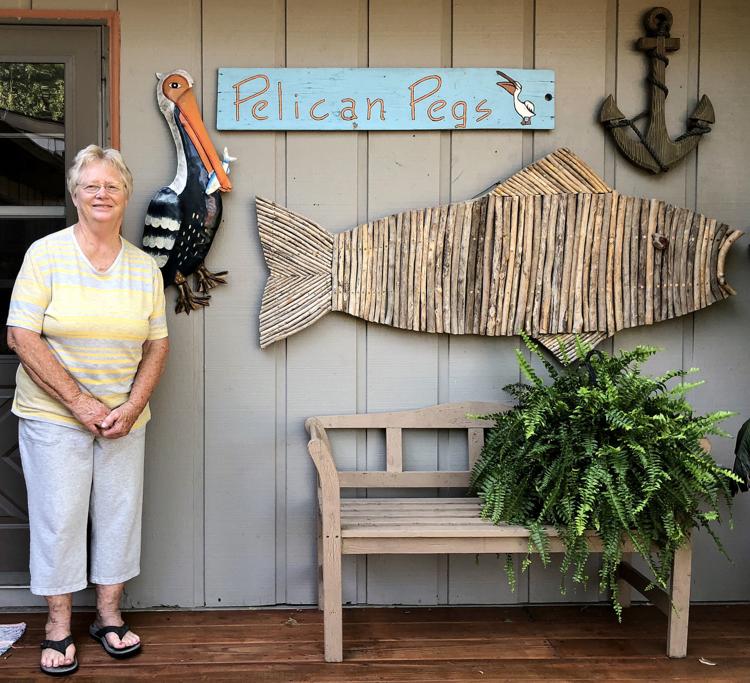 Keokuk Mayor Tom Richardson, who owns a cabin near Pelican Peg's, drew the same comparison, so it evidently is a thing. He acknowledged many residents in the area talk with a "southern twang," and they enjoy warmer temperatures than the rest of Iowa.
"We're in a whole 'nother climate zone," he said.
Additionally, the shape of southeastern Iowa, bordered by the Des Moines River to the west and the Mississippi River to the east, looks like that of the Sunshine State.
Catering to all types of travelers
Although secluded, Pelican Peg's is positioned between the river and railroad tracks, so noisy barges and coal trains often make their presence known.
Many guests, however, enjoy the industrial surroundings.
Aicher, a 70-something retired teacher, is divorced with two children and two grandchildren. She launched her B&B 11 years ago to keep things interesting.
"It gets a little busier as I go," said Aicher, who advertises her accommodations on Airbnb for $69 per night. "I'm not a destination, more of a travel-through place."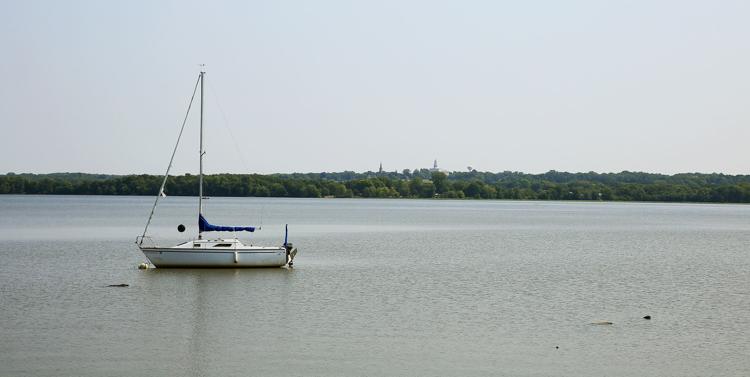 She has welcomed, served and befriended strangers from all over the world, including artists, authors and adventurers off the river. A passing kayaker once paddled to shore in search of a room for the night.
"It's company," Aicher said. "I'd be here by myself otherwise."
She's rarely alone on Thursdays, though. That's when a group of girlfriends comes over to play euchre, a popular card game in the Midwest.
"That's a big deal around here," she said of the game.
A sliding barn door separates the guest area at Pelican Peg's from the rest of the house, just 50 feet from the water. Designed for couples, the wing includes a private bathroom and a large bedroom with a king-size bed. There is TV and Wi-Fi, too, but the view from the deck off of the bedroom is the real attraction.
Aicher also is a regular host to members of The Church of Jesus Christ of Latter-day Saints, commonly referred to as Mormons, who come here to visit the historic town across the river, Nauvoo. The religious group's founder, Joseph Smith, established a settlement there in 1839. His followers later constructed the Nauvoo Temple, which towers above the Mississippi. Every summer, they host the Nauvoo Pageant, a 3½-week tribute to Smith and the church's roots in this area.
My recent stay coincided with the 14th annual celebration.
'Fascinating to watch'
The alarm rang at 5:30 a.m. the next day, just in time to catch the sunrise from the Mississippi shoreline, the best seat in the house.
Fish splashed on the water's surface as the sun steadily climbed above the horizon and illuminated the Iowa coast. Waking up to the sun's warming rays and capturing time-lapse images of it was an ideal way to begin the day.
Breakfast started with a deliciously fresh green smoothie, dubbed "swamp juice" by a pair of previous guests. A blended mix of fruits and vegetables, it contained cucumber, kale, spinach, carrots, bananas and grapes. The main course included a full plate of ham steak, eggs, fruit and banana-walnut bread with coffee and orange juice.
We sat across from each other at the table on Aicher's deck and enjoyed the early-morning sounds of nature rising.
"I suppose I'm a river rat," she said after a while. "We appreciate where we live."
Shortly after breakfast, a lone fisherman appeared near the shore. Taking advantage of his day off, Joe Bohnekamp, an employee at the Iowa State Penitentiary in Fort Madison, was casting for bass from his 18-foot boat. Using a rubber frog for bait, he reeled in and released a sizable largemouth.
"I never knew we had bass in here," Aicher said. "There's always something really fascinating to watch."
Finding 'treasure' in Keokuk
Amid the flurry of Florida-themed trinkets around the entrance to Pelican Peg's lies a sparkling slice of Iowa.
The pair of crystal-lined geodes went unnoticed until I backed out of Aicher's driveway for Keokuk, the hotbed for Iowa's state rock.
Although geodes can be found in various places around the world, an abundance of the rocks are collected within a 35-mile radius of Iowa's southeastern-most city. Foragers recognize the tri-state area, where the borders of Iowa, Illinois and Missouri meet at the confluence of the Des Moines and Mississippi rivers, as the epicenter of the internally shiny rocks.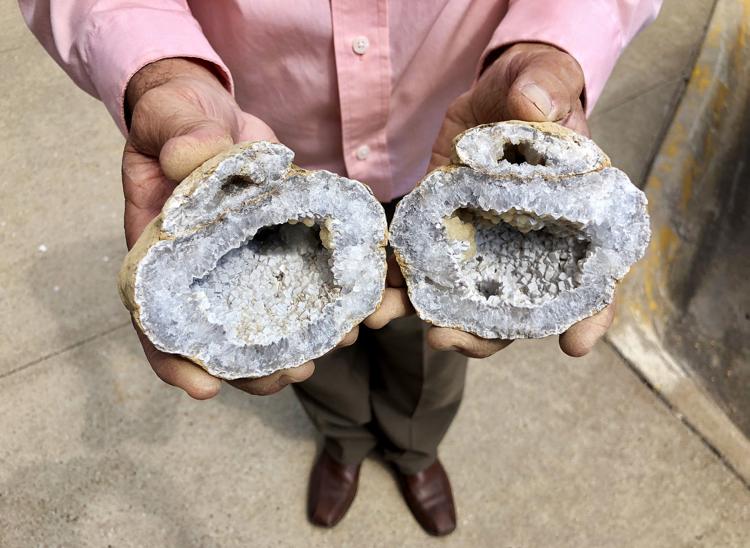 "Geodes are probably our number one tourism draw," said Kirk Brandenberger, executive director of the Keokuk Area Convention & Tourism Bureau. "People are here almost on a daily basis hunting geodes. It's a great family activity away from the TV and out in nature."
Round, rough and dingy on the outside, most Iowa geodes measure between 2 and 6 inches in diameter and contain a variety of minerals, primarily quartz, according to the Iowa Department of Natural Resources. In this region, geodes evolved in bubbles of sedimentary rock roughly 350 million years ago, about the time glaciers were receding from this part of the Earth. Over time, mineral-filled water flowed through the hollow areas of rock and formed crystals.
Prevalent along creek beds in the area, high-quality geodes are light and hollow. Brandenberger, whose office features dozens of unopened geodes and a tool to split them open, offered this strategy to aspiring rock hounds and hunters: "Pick up two stones and weigh them. If one is extremely heavy, throw it down and keep getting lighter ones."
During the last weekend in September, about 1,500 people from around the country are expected to visit Keokuk for the 14th annual Geode Fest and Rock Show.
Keokuk and Fort Madison share the county seat of Lee County, and as of the 2010 Census, populations in Keokuk and Fort Madison were 10,780 and 11,051, respectively.
In 2016, Lee County ranked 21st out of Iowa's 99 counties in tourism expenditures, which totaled about $62 million, Brandenberger said.
While the Nauvoo Pageant provides a big economic boom each year for Keokuk, geodes attract the majority of visitors to the small town.
"Local folks take 'em (geodes) for granted," Brandenberger said. "To other folks, away from here, they're a treasure."
THE GREAT RIVER-0900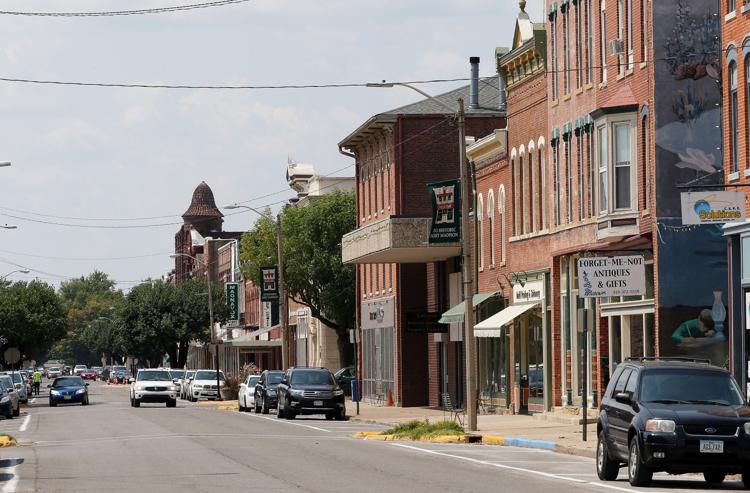 THE GREAT RIVER-0901
THE GREAT RIVER-0902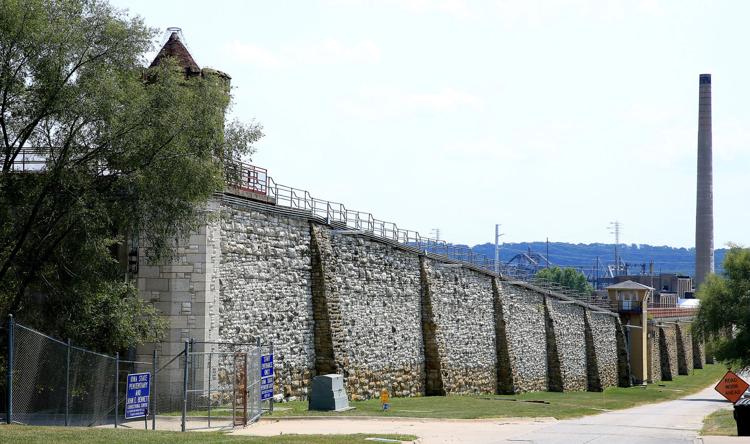 THE GREAT RIVER-0903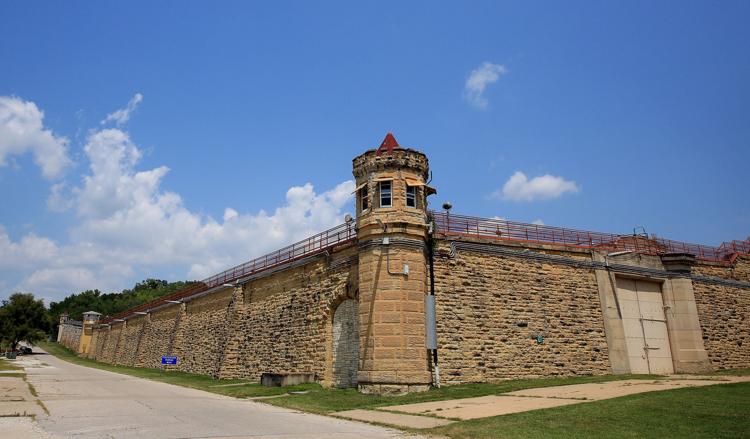 THE GREAT RIVER-0904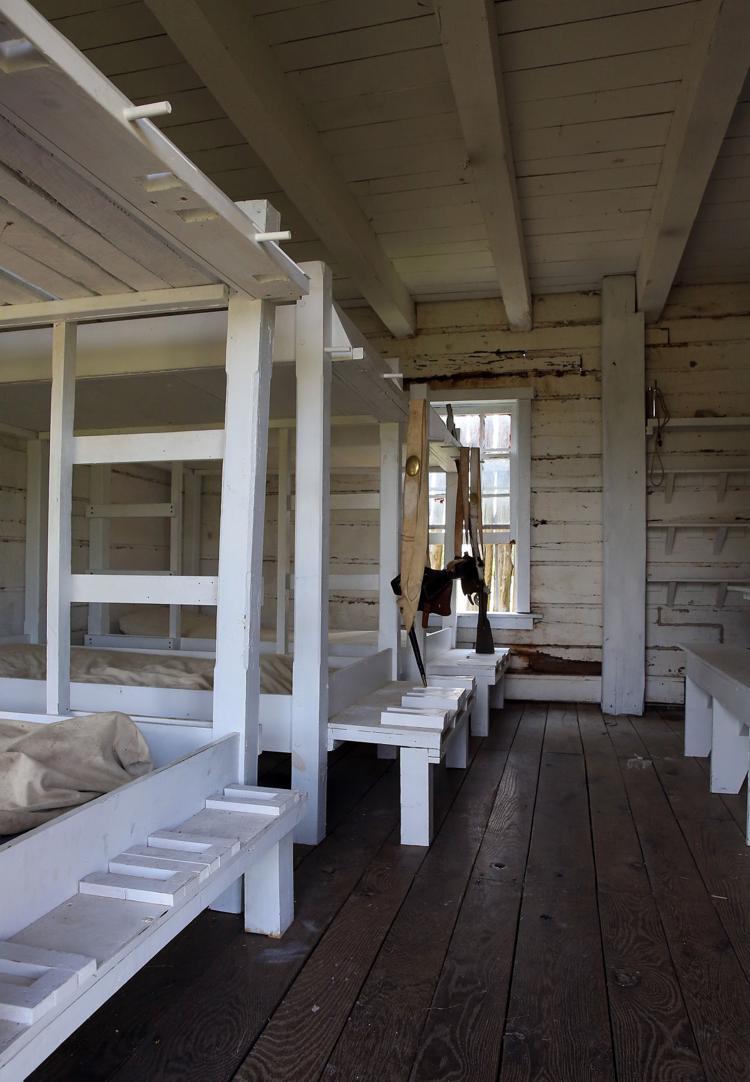 THE GREAT RIVER-0905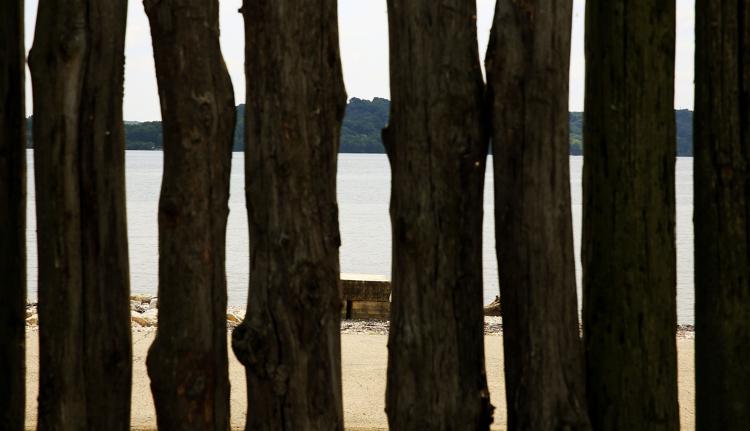 THE GREAT RIVER-0906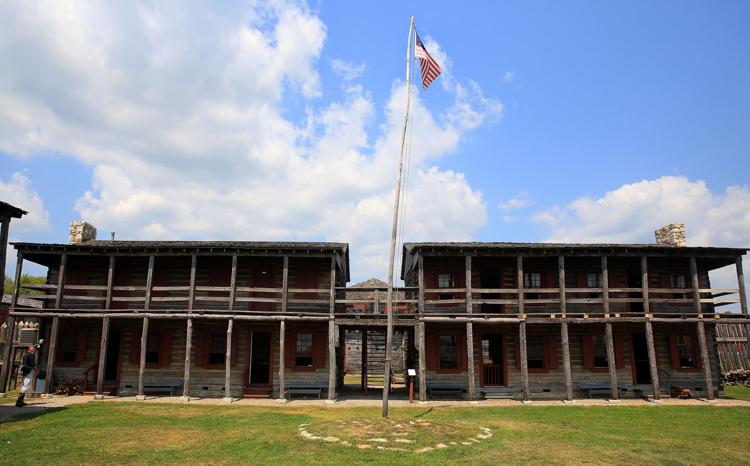 THE GREAT RIVER-0907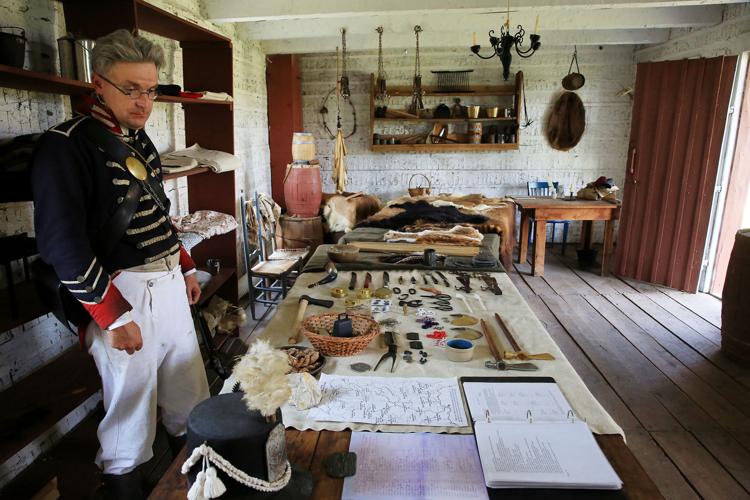 THE GREAT RIVER-0908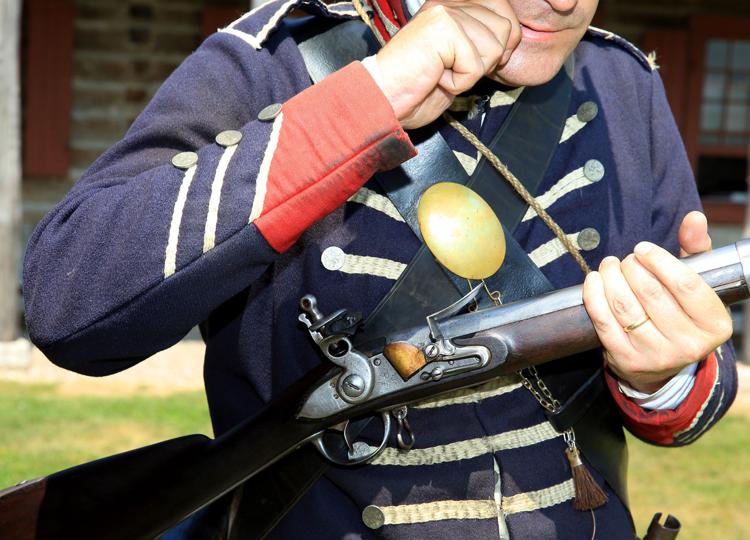 THE GREAT RIVER-0909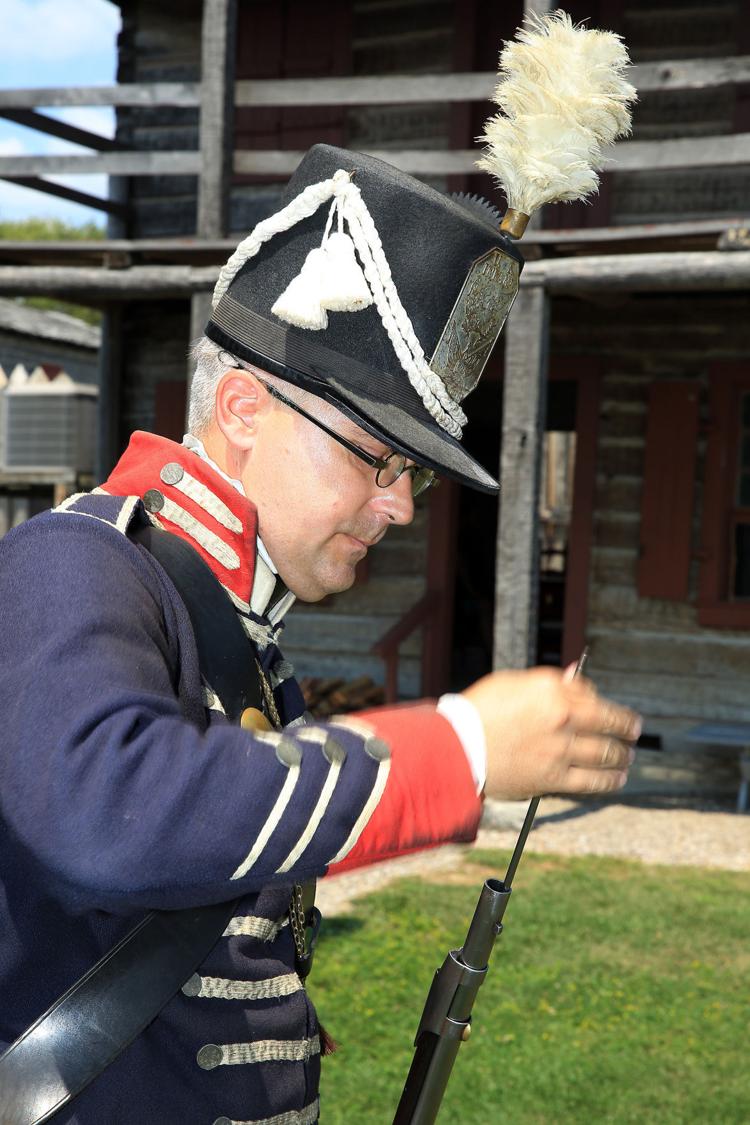 THE GREAT RIVER-0910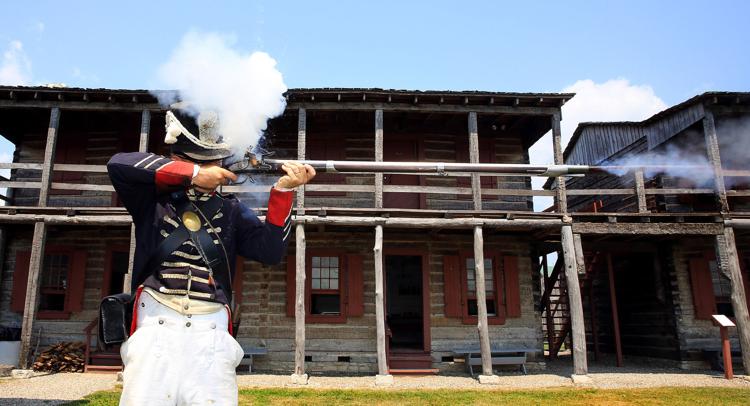 THE GREAT RIVER-0911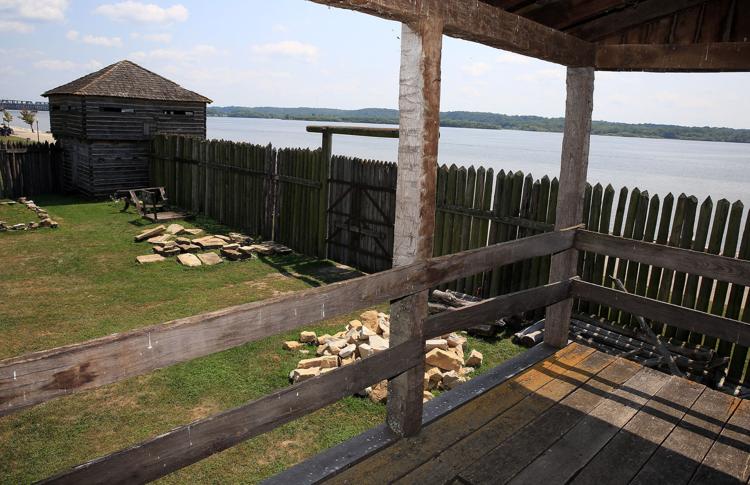 THE GREAT RIVER-0912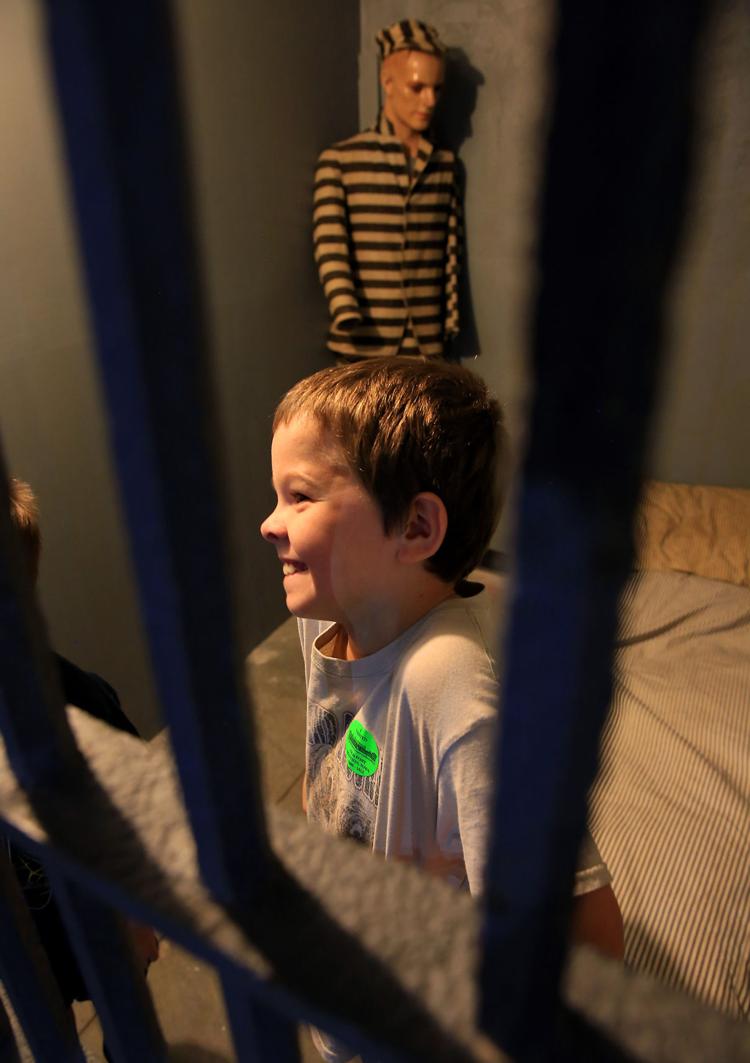 THE GREAT RIVER-0913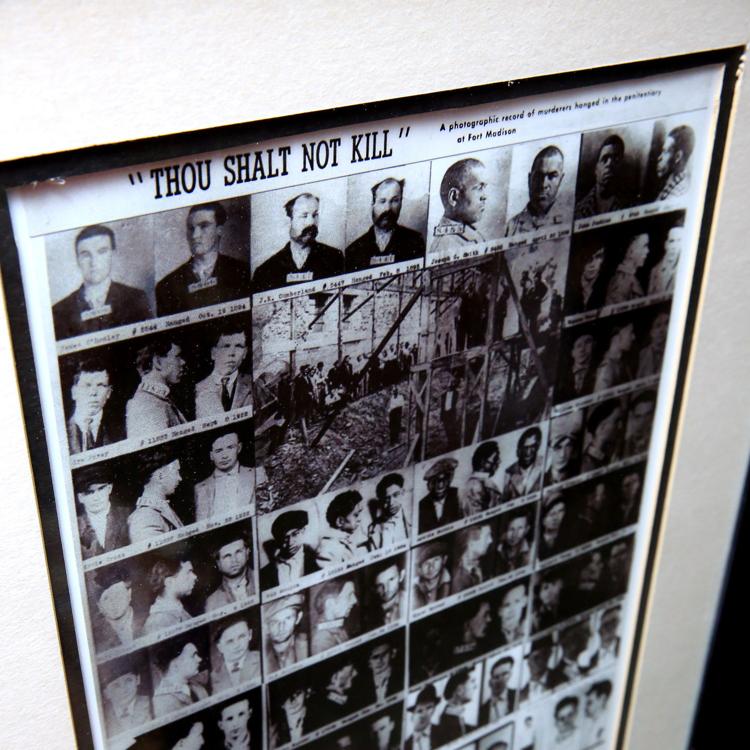 THE GREAT RIVER-0914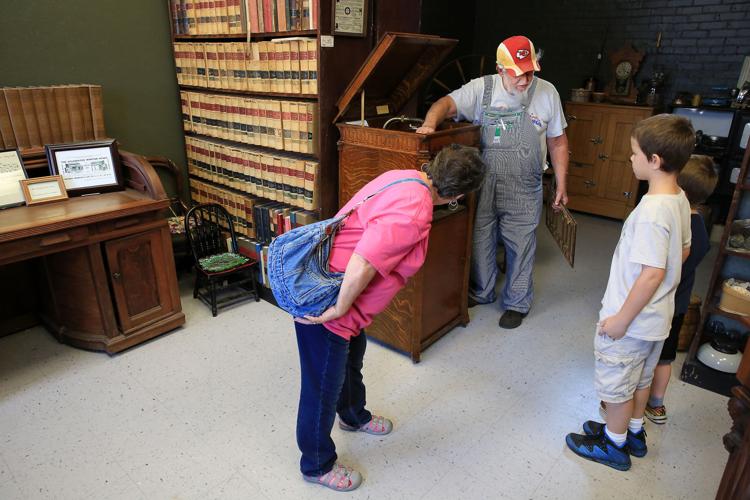 THE GREAT RIVER-0915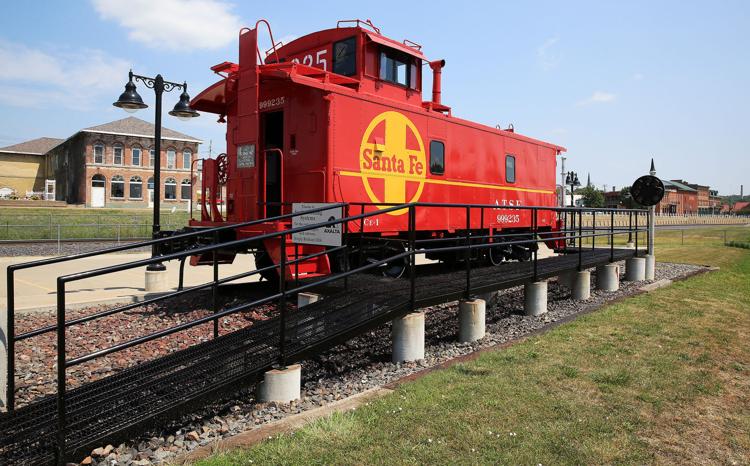 THE GREAT RIVER-0916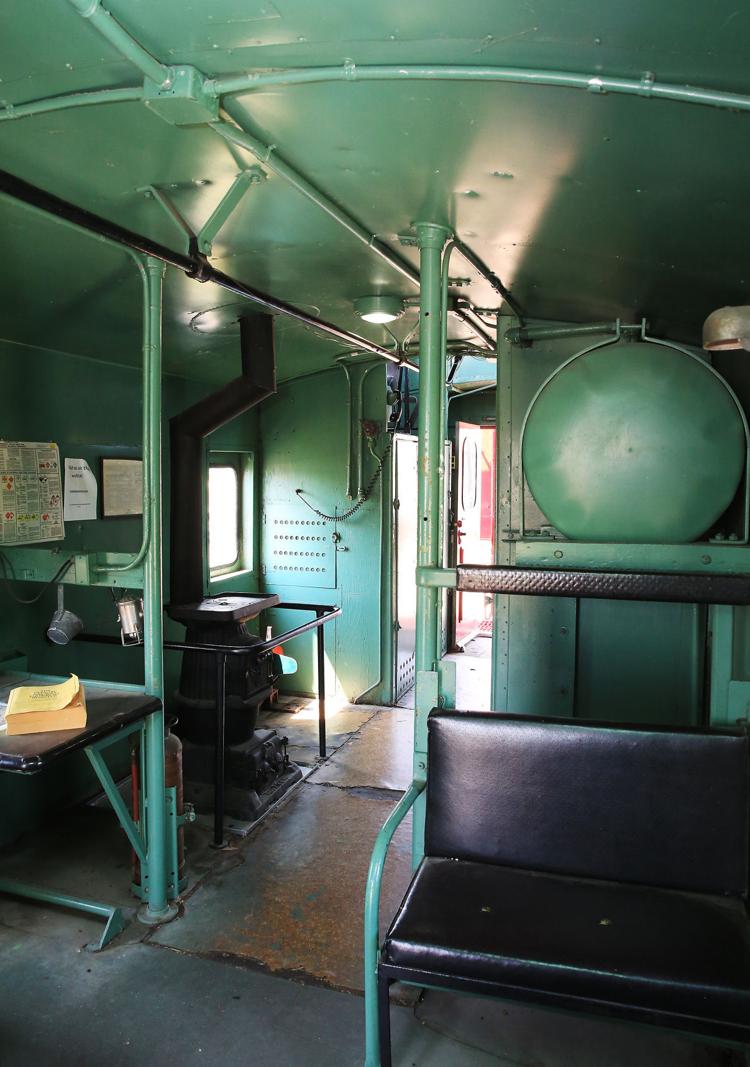 THE GREAT RIVER-0917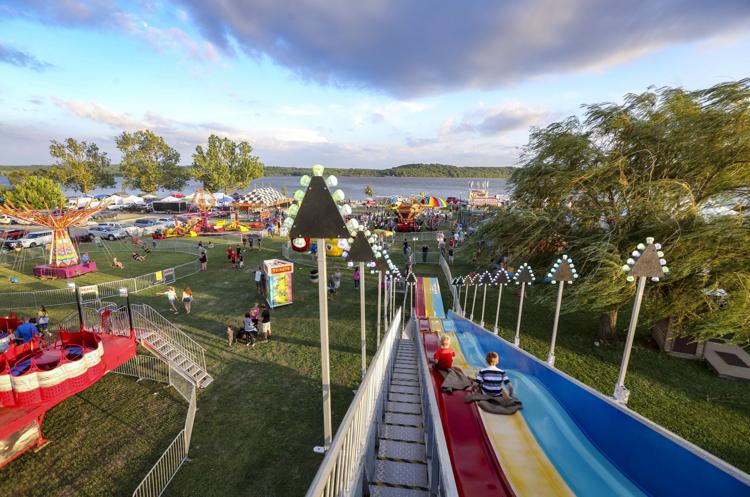 THE GREAT RIVER-0918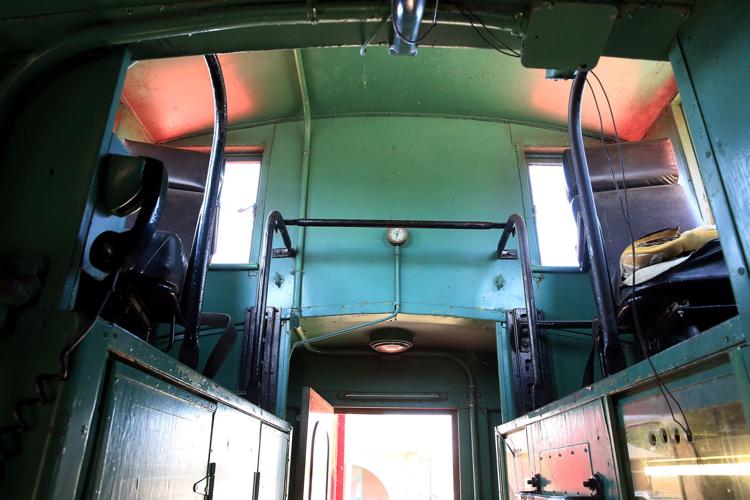 THE GREAT RIVER-0919
THE GREAT RIVER-0920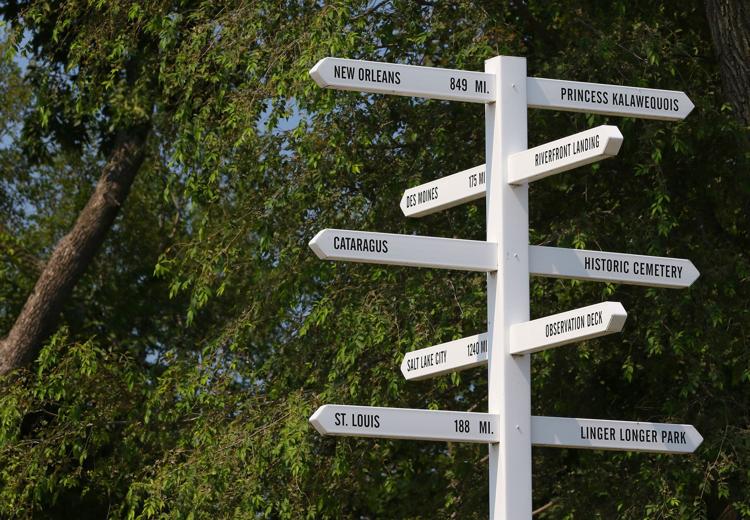 THE GREAT RIVER-0921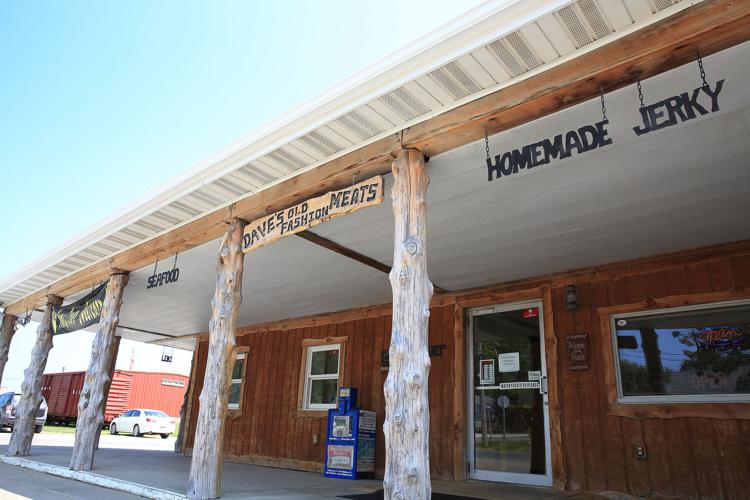 THE GREAT RIVER-0922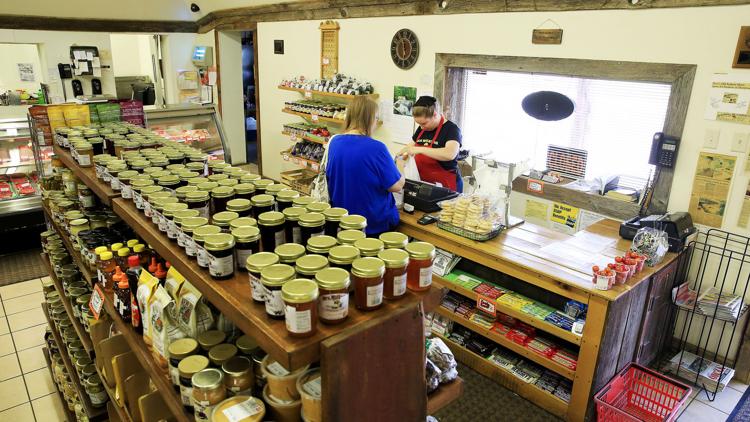 THE GREAT RIVER-0923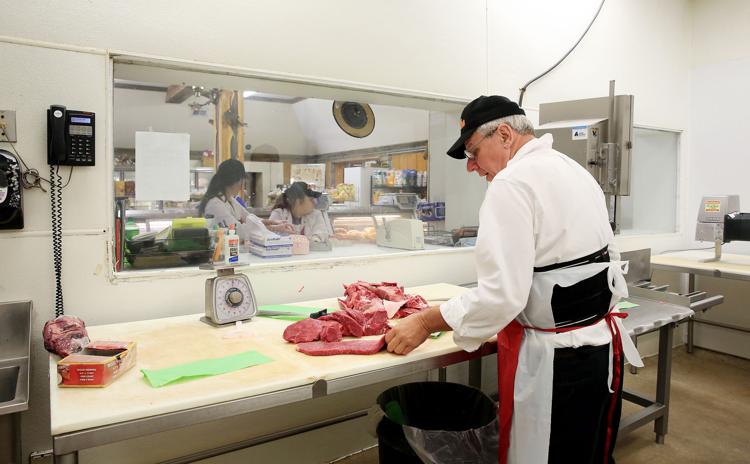 THE GREAT RIVER-0924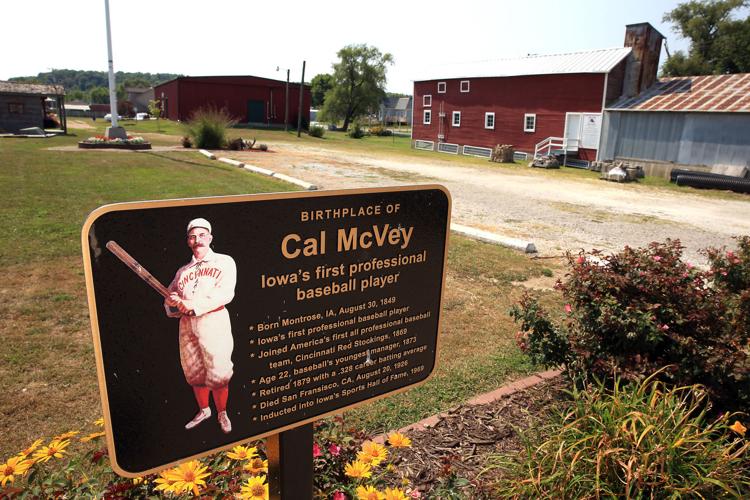 THE GREAT RIVER-0925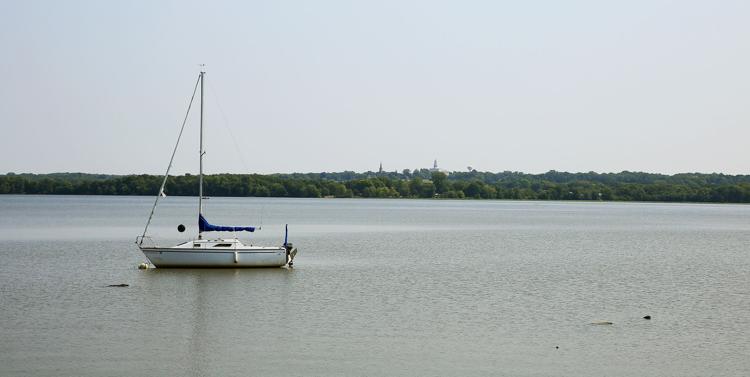 THE GREAT RIVER-0926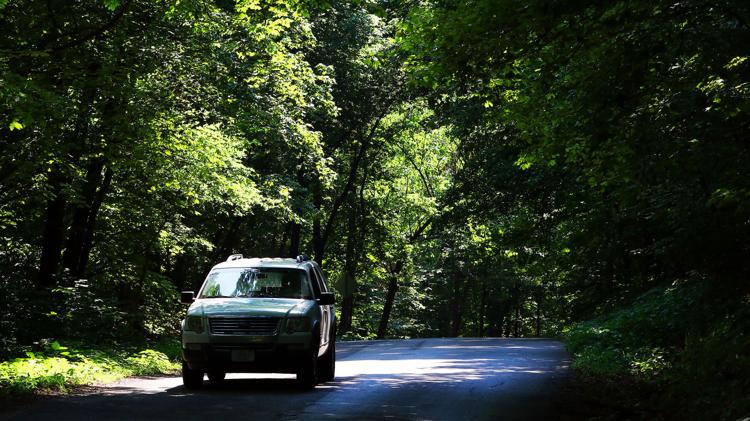 THE GREAT RIVER-0927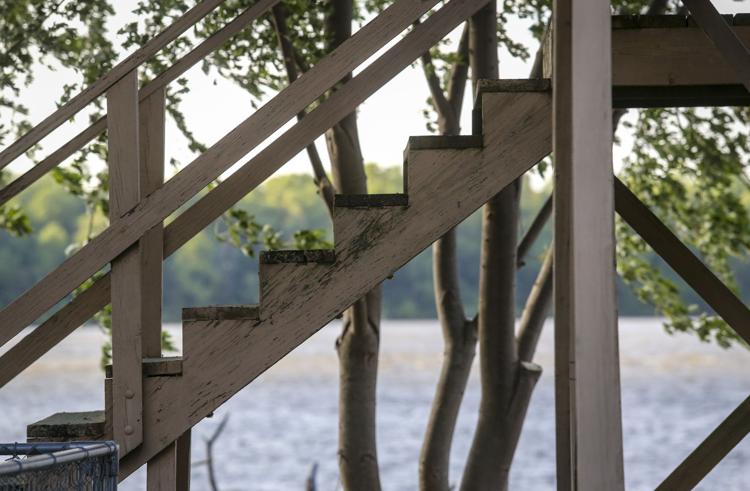 THE GREAT RIVER-0928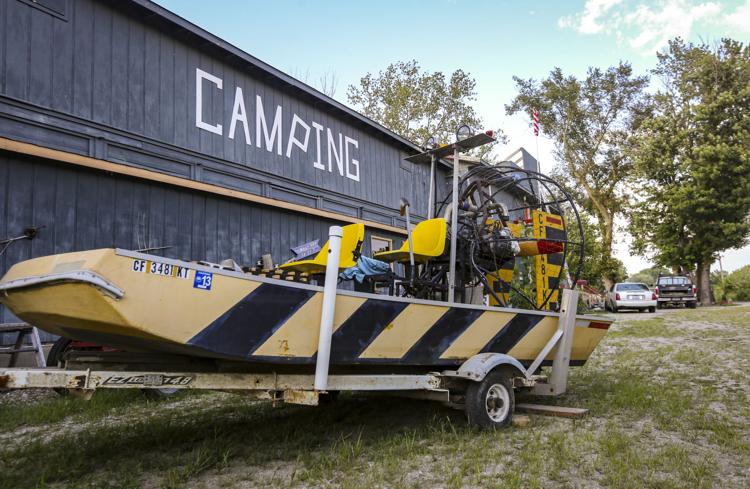 THE GREAT RIVER-0929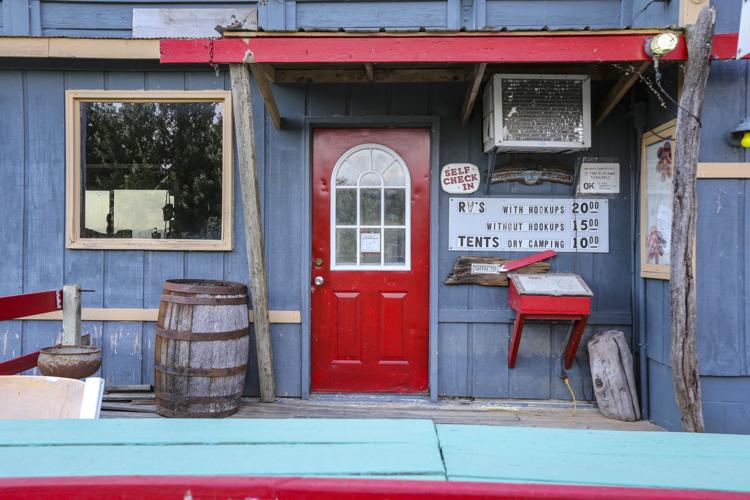 THE GREAT RIVER-0930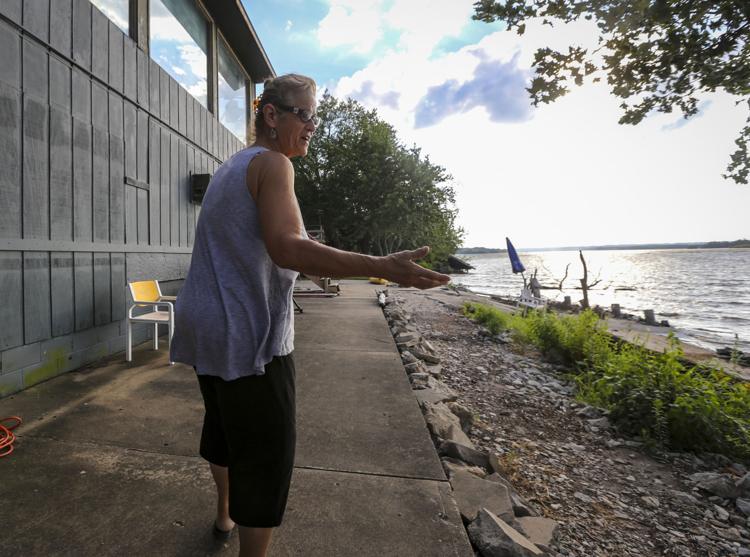 THE GREAT RIVER-0931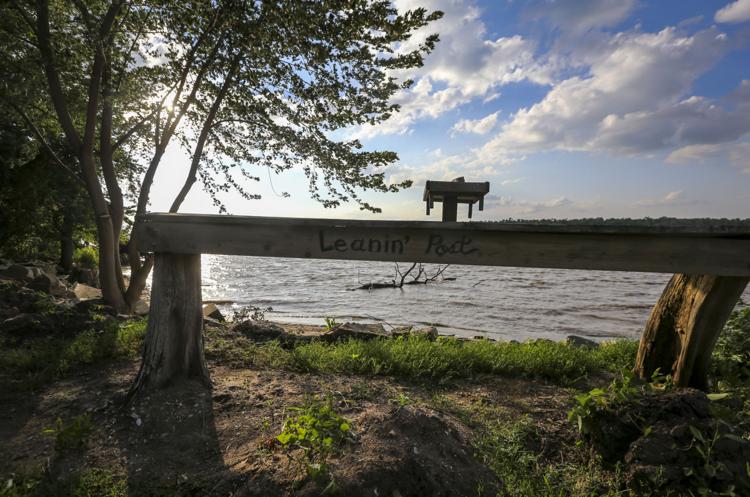 THE GREAT RIVER-0932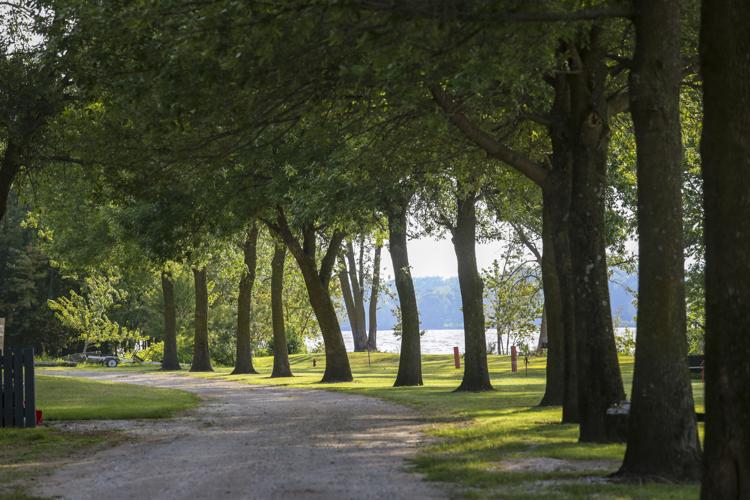 THE GREAT RIVER-0933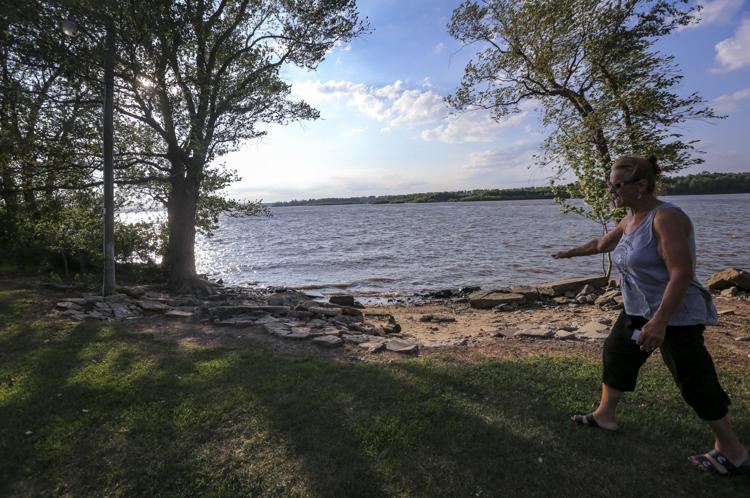 THE GREAT RIVER-0934
THE GREAT RIVER-0935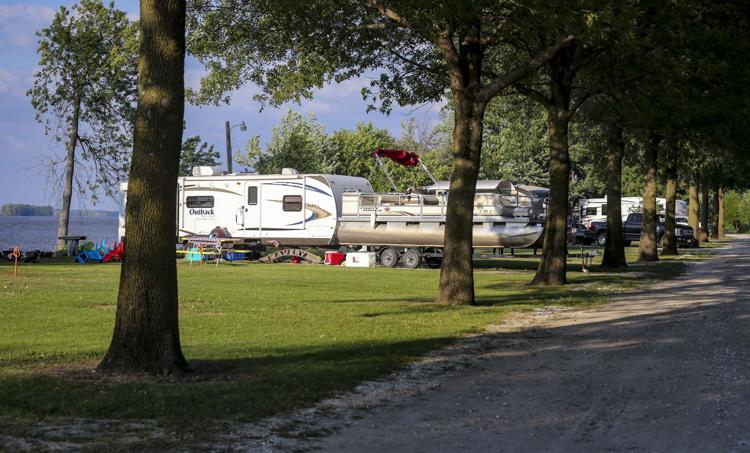 THE GREAT RIVER-0936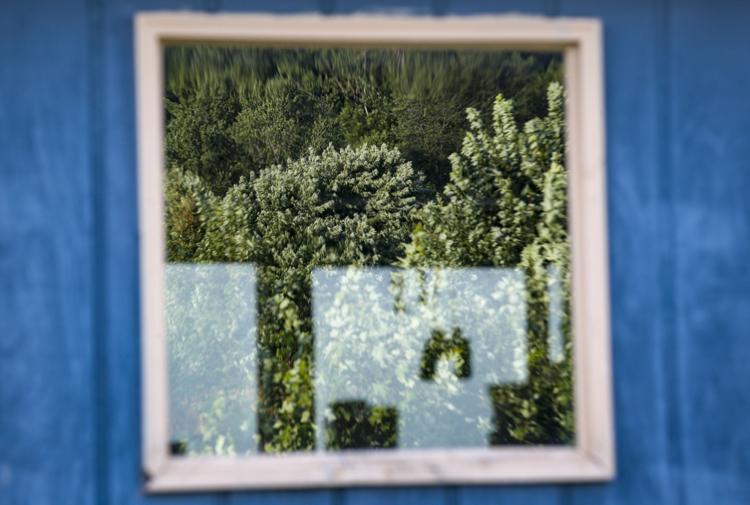 THE GREAT RIVER-0937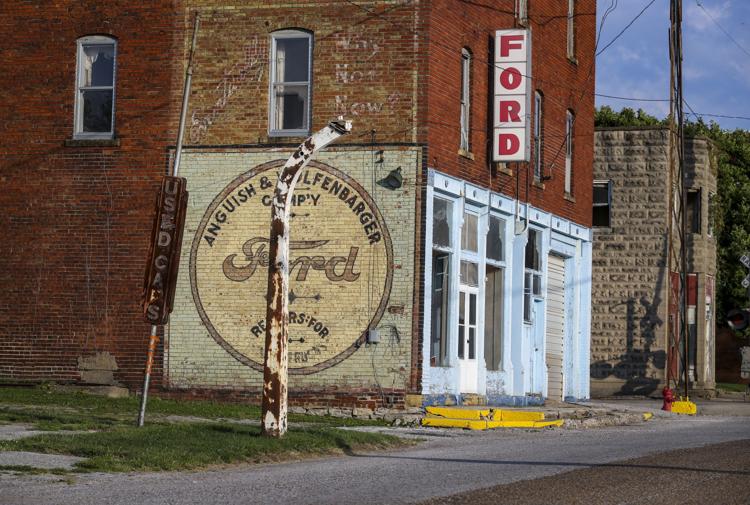 THE GREAT RIVER-0938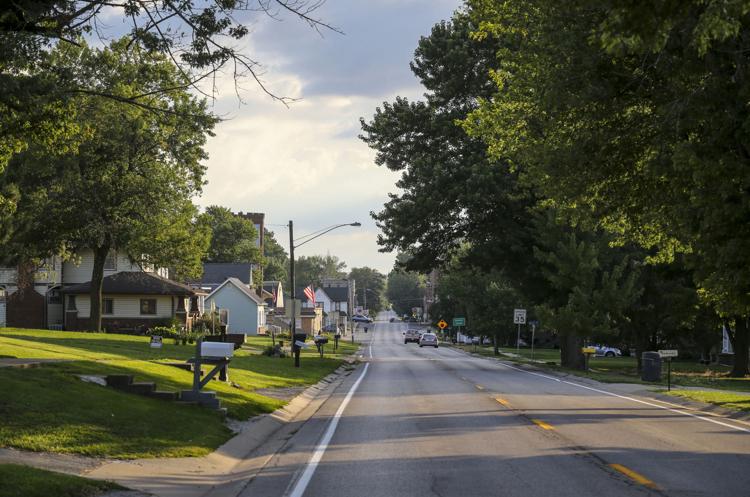 THE GREAT RIVER-0939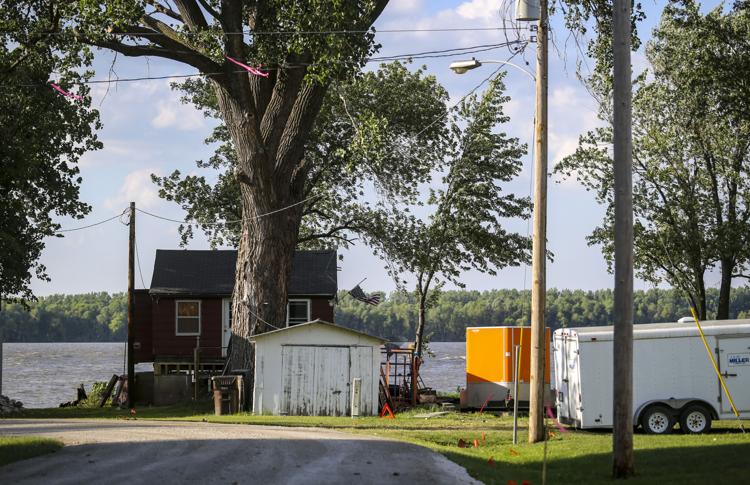 THE GREAT RIVER-0940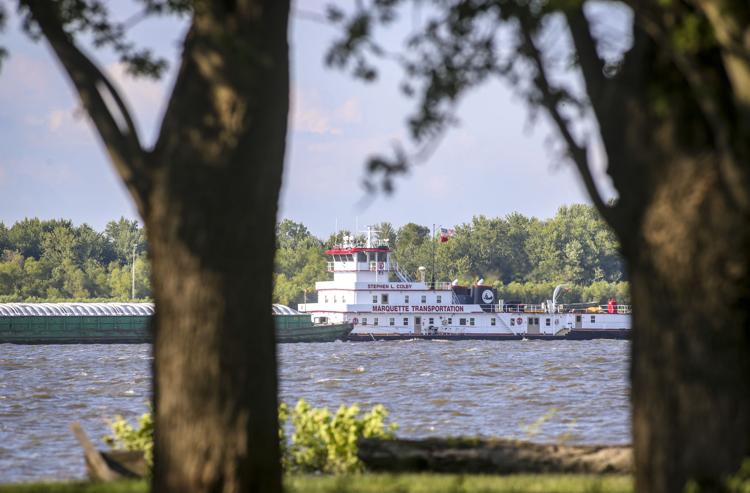 THE GREAT RIVER-0941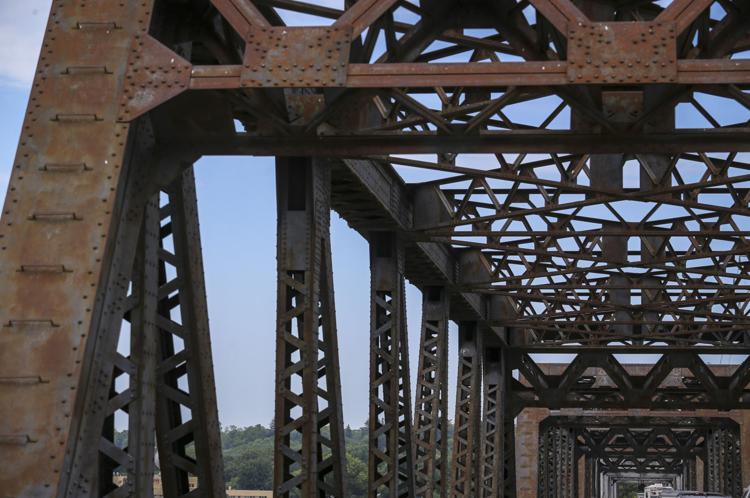 THE GREAT RIVER-0942
THE GREAT RIVER-0943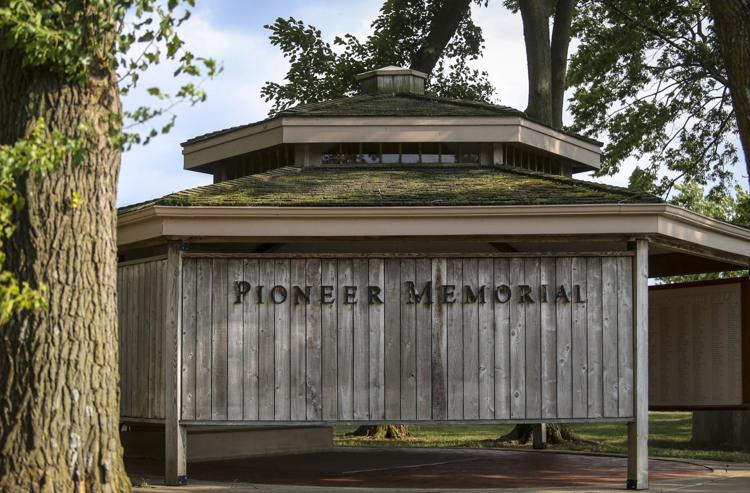 THE GREAT RIVER-0944
THE GREAT RIVER-0945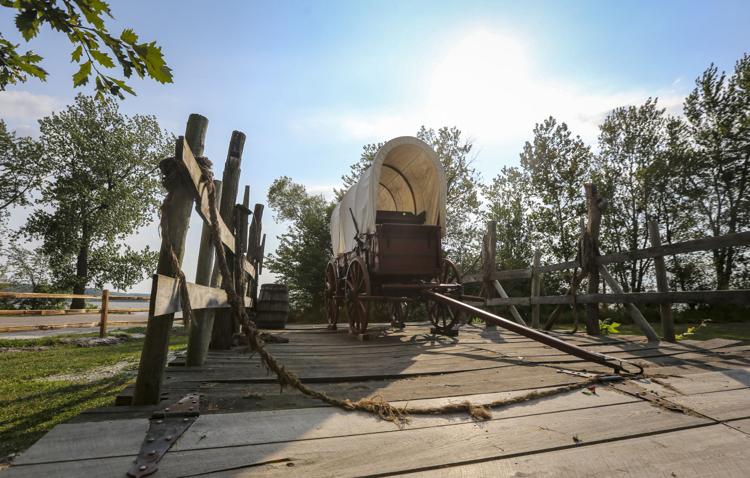 THE GREAT RIVER-0946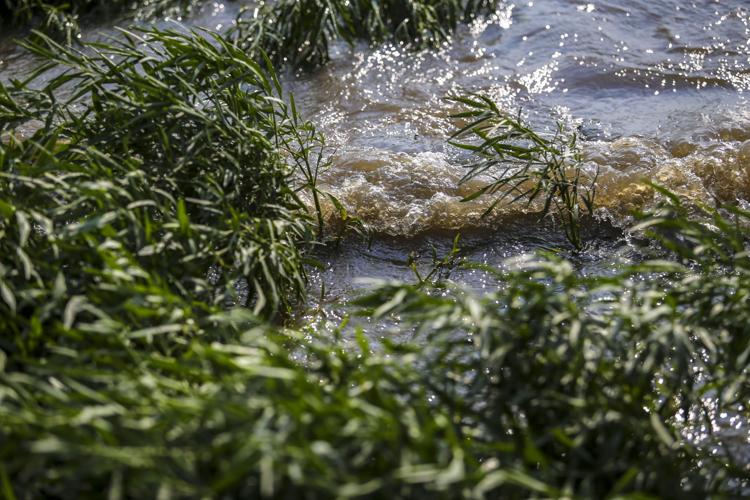 THE GREAT RIVER-0947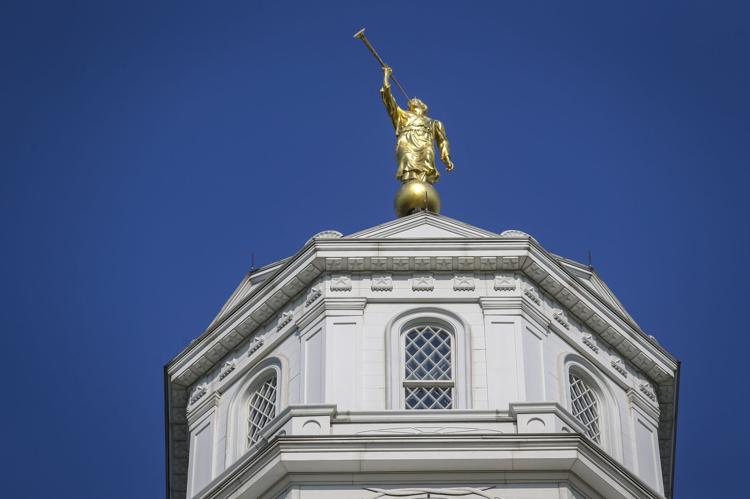 THE GREAT RIVER-0948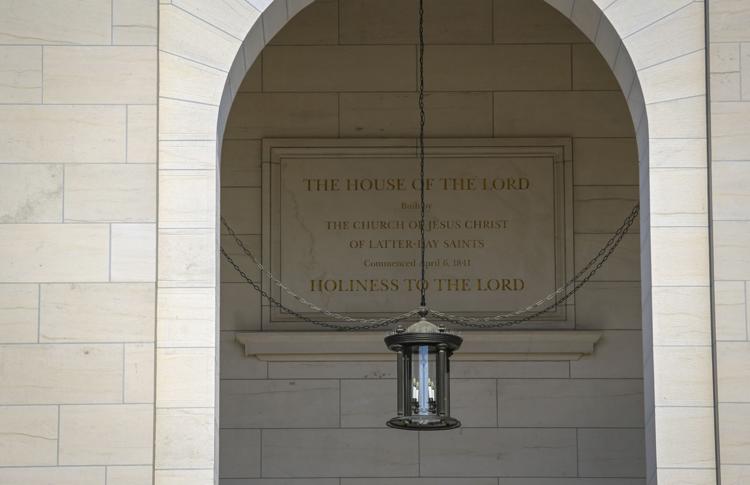 THE GREAT RIVER-0949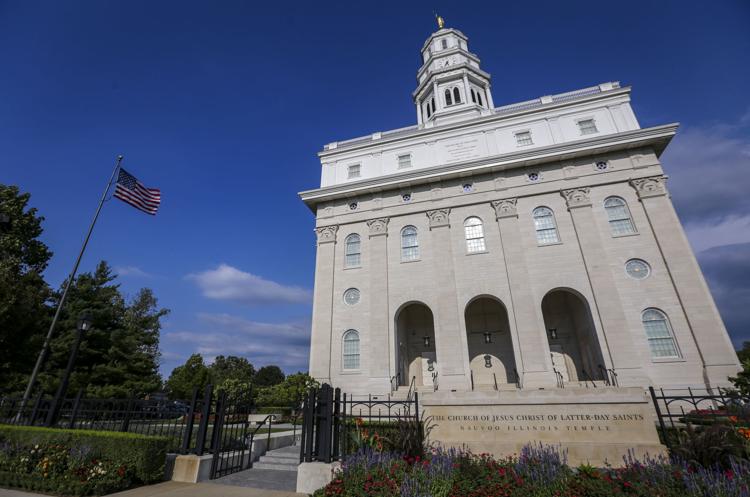 THE GREAT RIVER-0950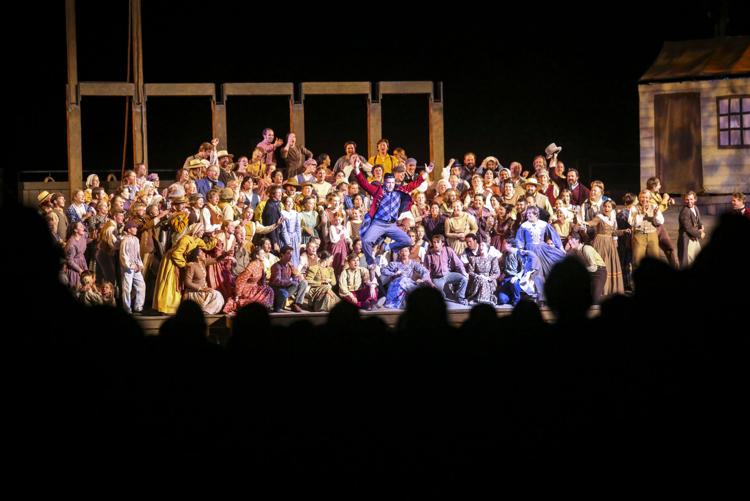 THE GREAT RIVER-0951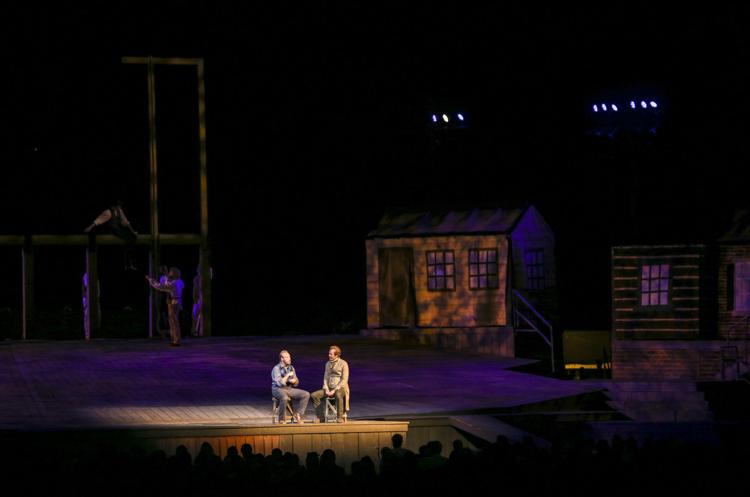 THE GREAT RIVER-0952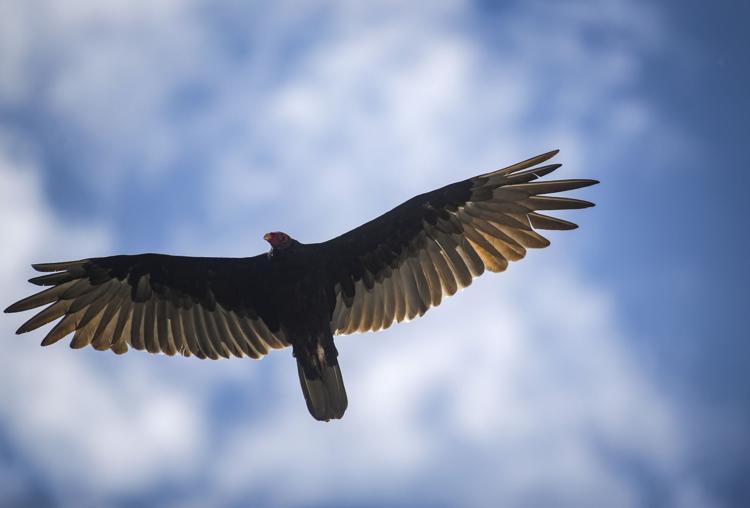 THE GREAT RIVER-0953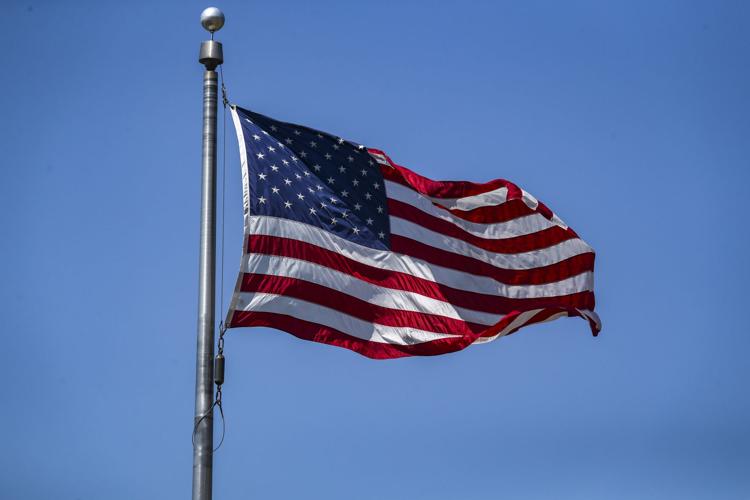 THE GREAT RIVER-0954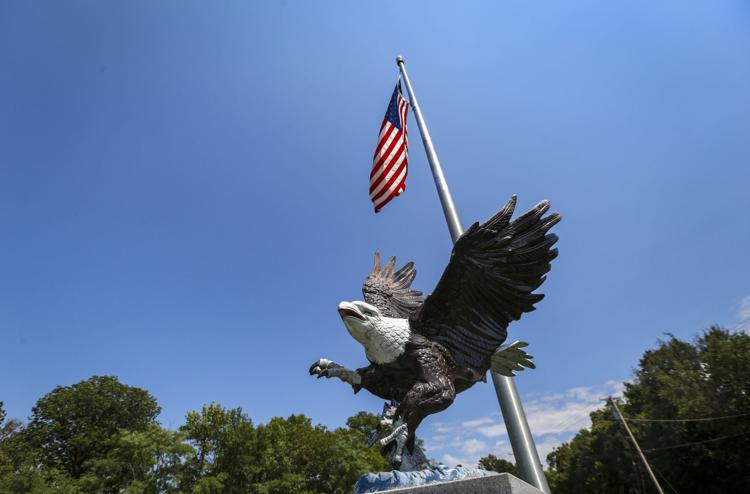 THE GREAT RIVER-0955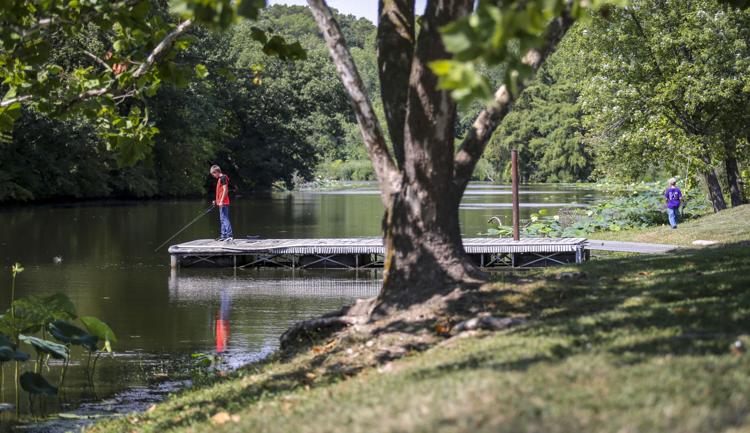 THE GREAT RIVER-0956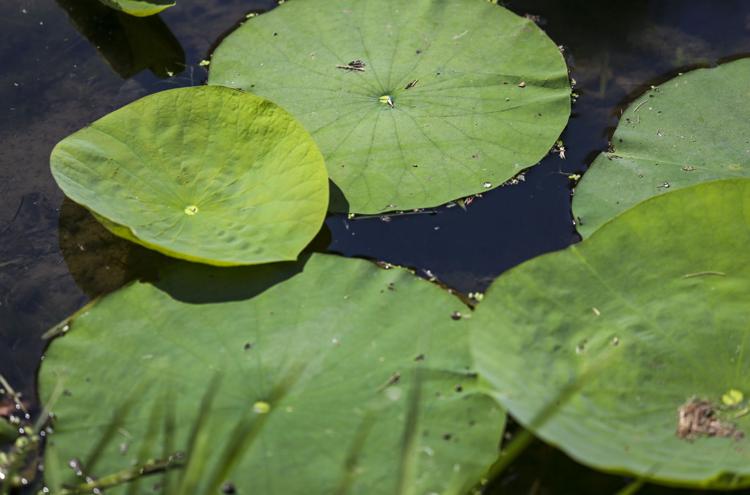 THE GREAT RIVER-0957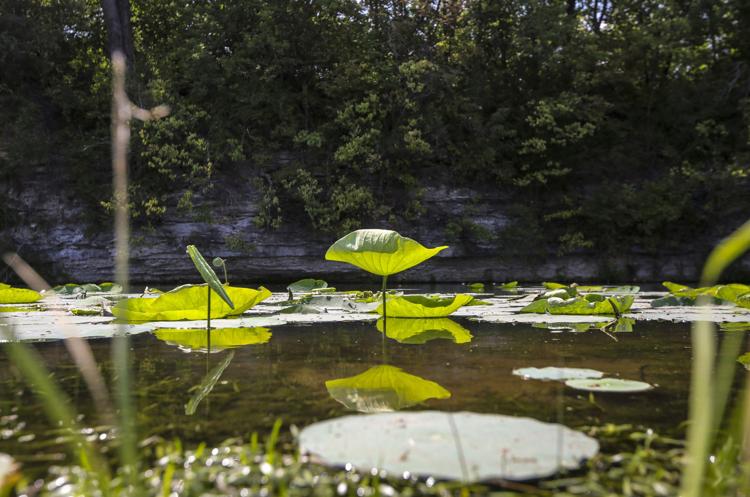 THE GREAT RIVER-0958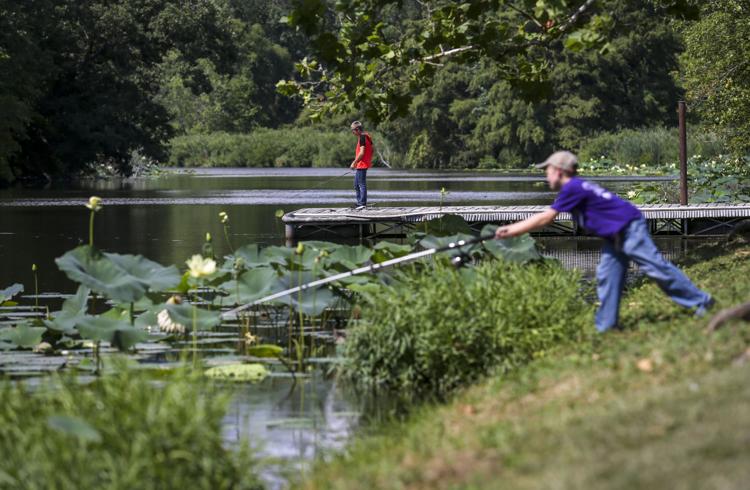 THE GREAT RIVER-0959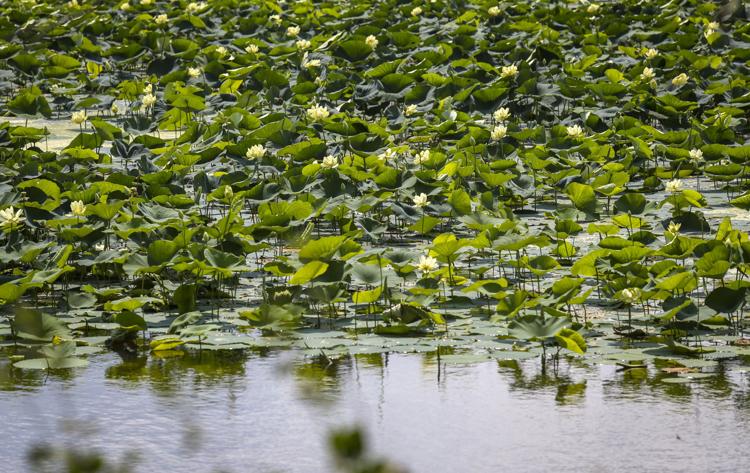 THE GREAT RIVER-0960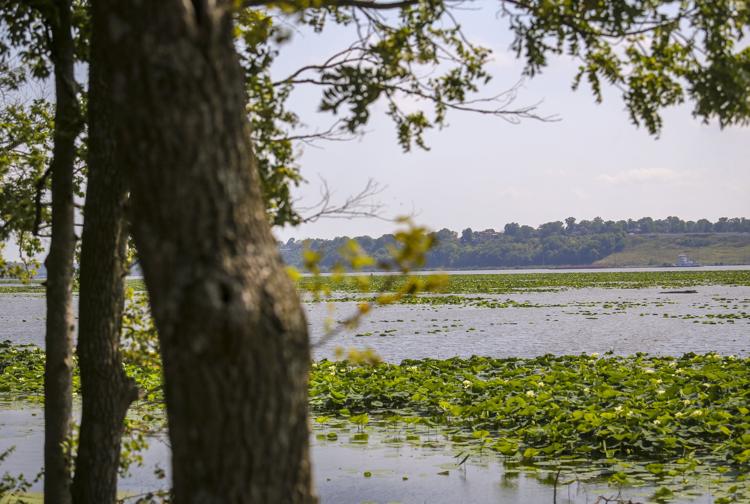 THE GREAT RIVER-0961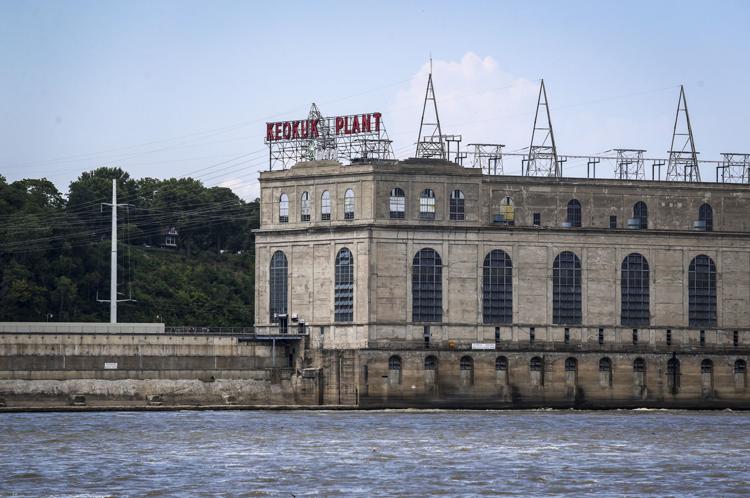 THE GREAT RIVER-0962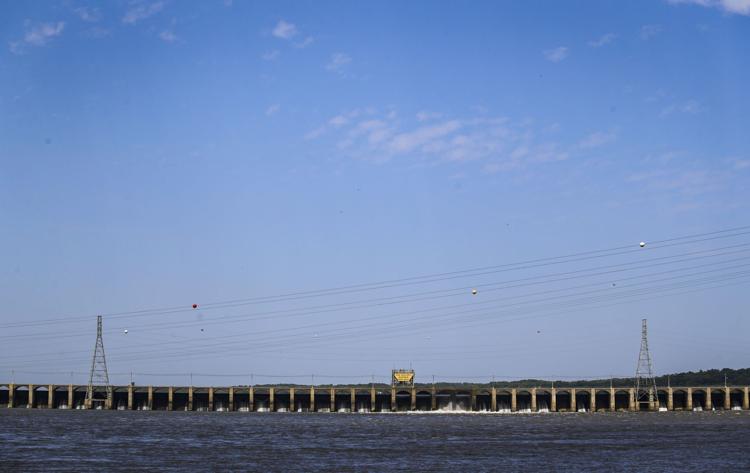 THE GREAT RIVER-0963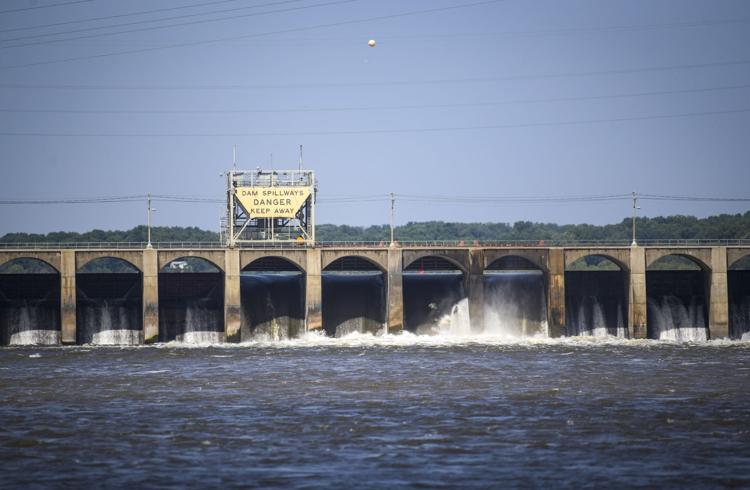 THE GREAT RIVER-0964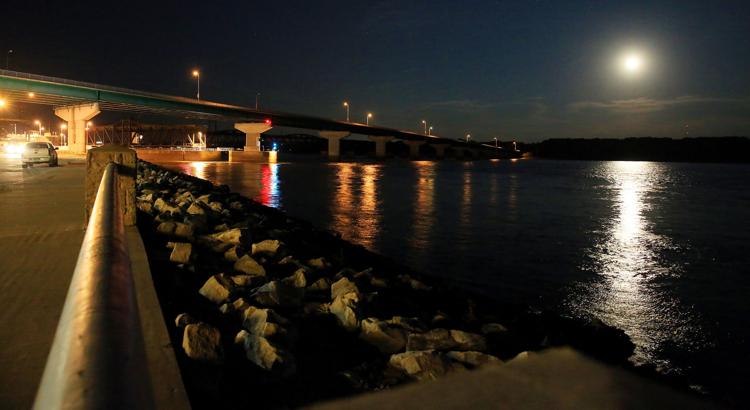 THE GREAT RIVER-0965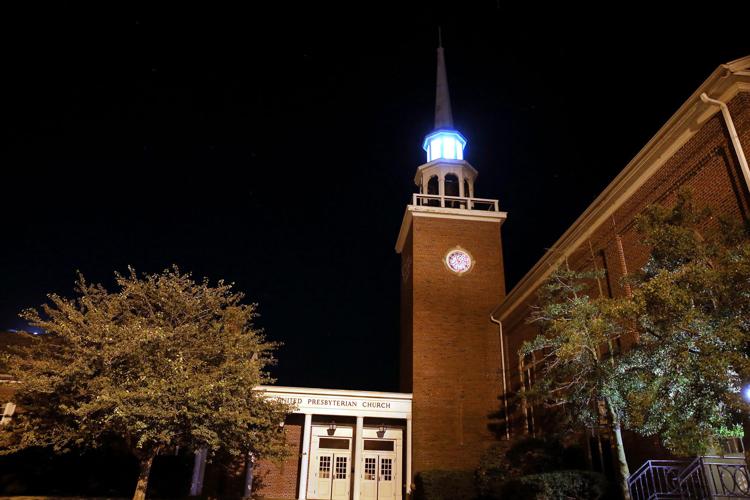 THE GREAT RIVER-0966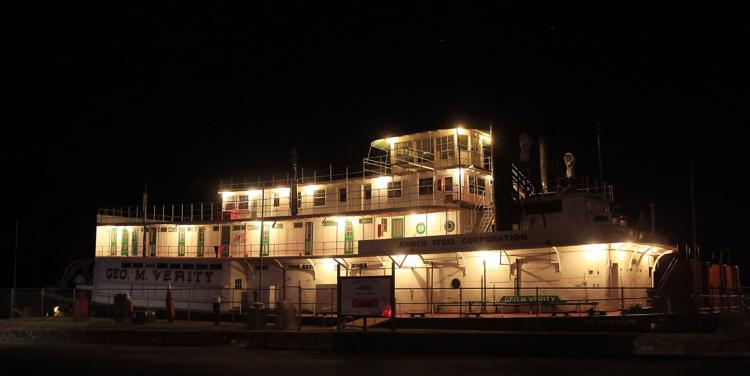 THE GREAT RIVER-0967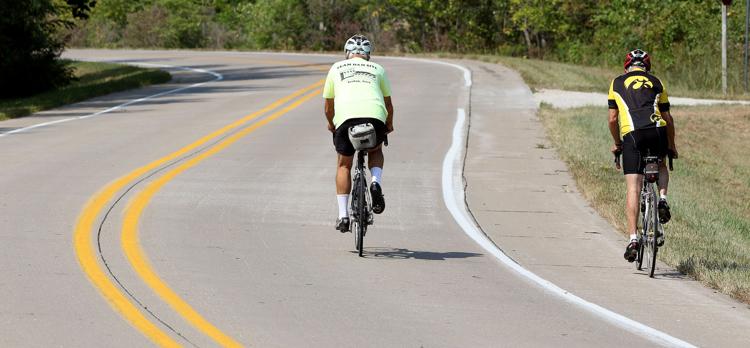 THE GREAT RIVER-0968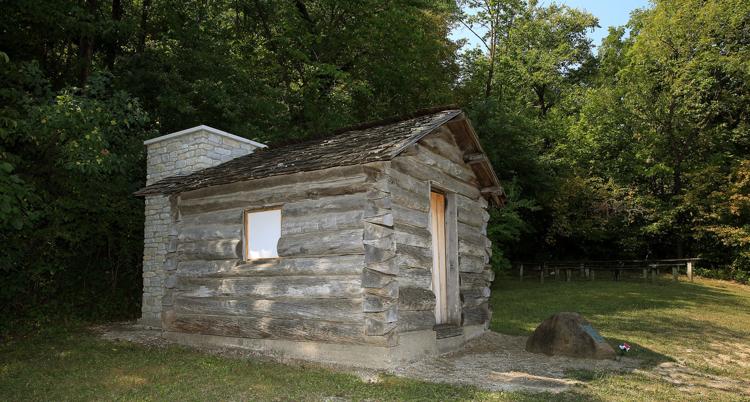 THE GREAT RIVER-0969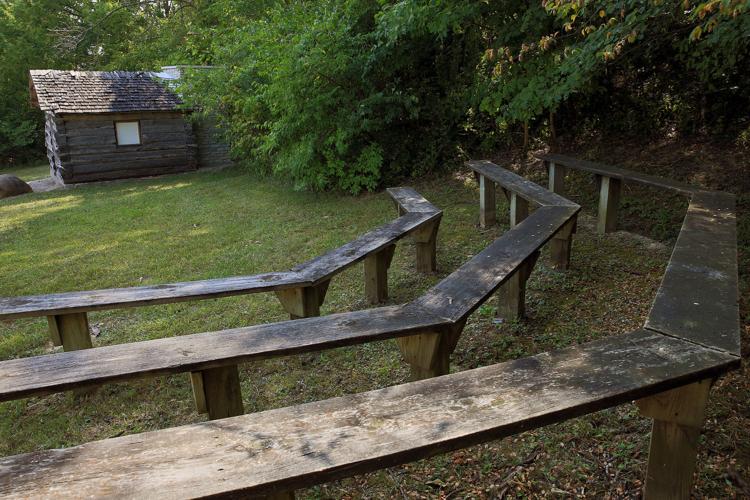 THE GREAT RIVER-0970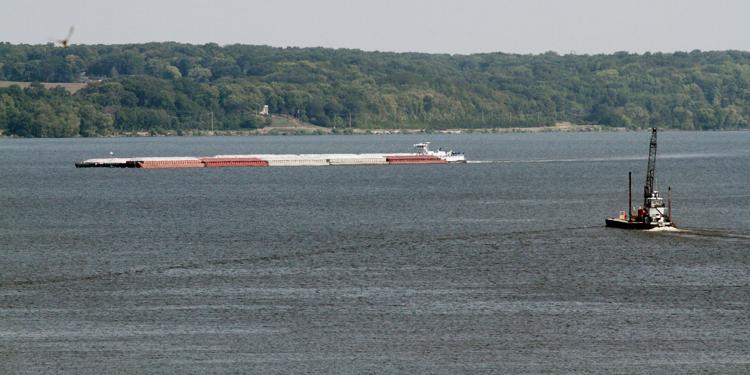 THE GREAT RIVER-0971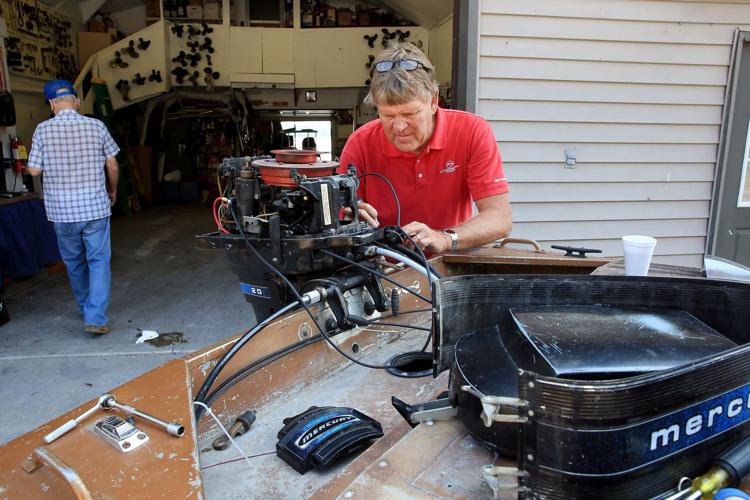 THE GREAT RIVER-0972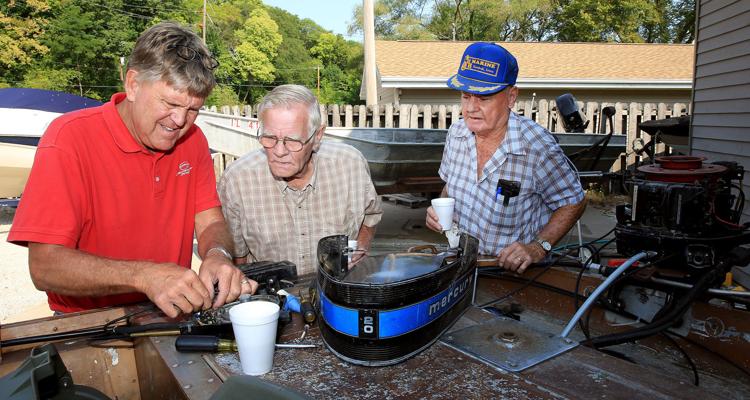 THE GREAT RIVER-0973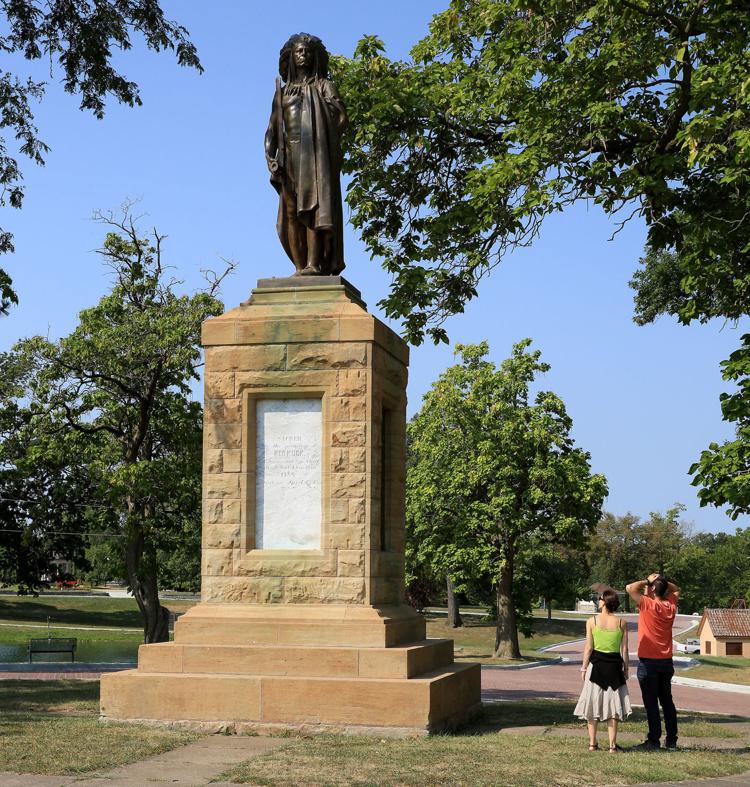 THE GREAT RIVER-0974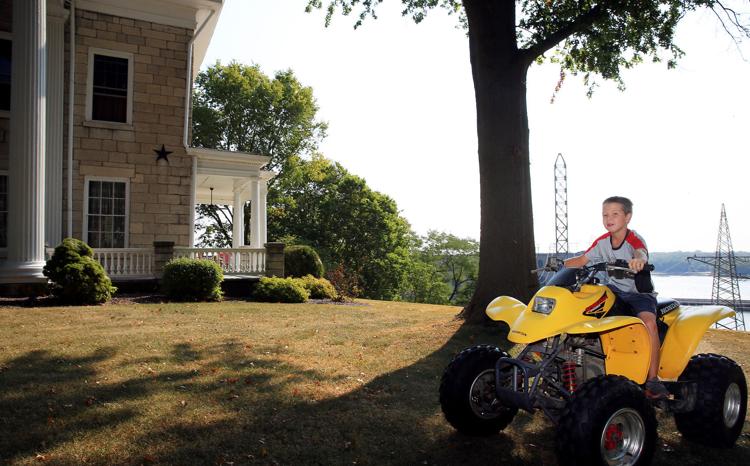 THE GREAT RIVER-0975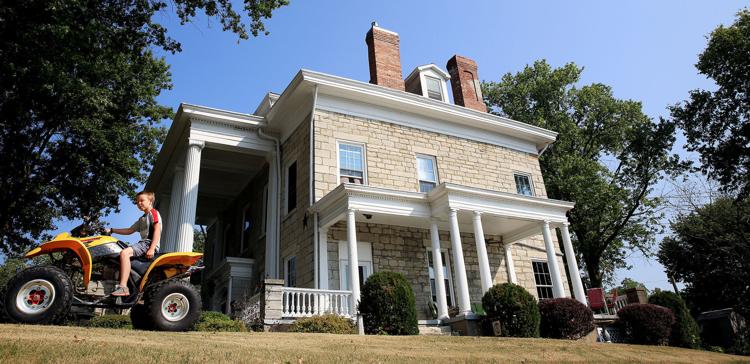 THE GREAT RIVER-0976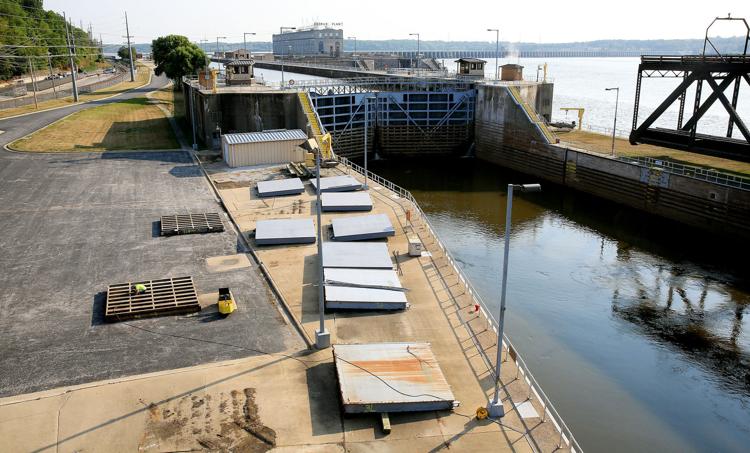 THE GREAT RIVER-0977
THE GREAT RIVER-0978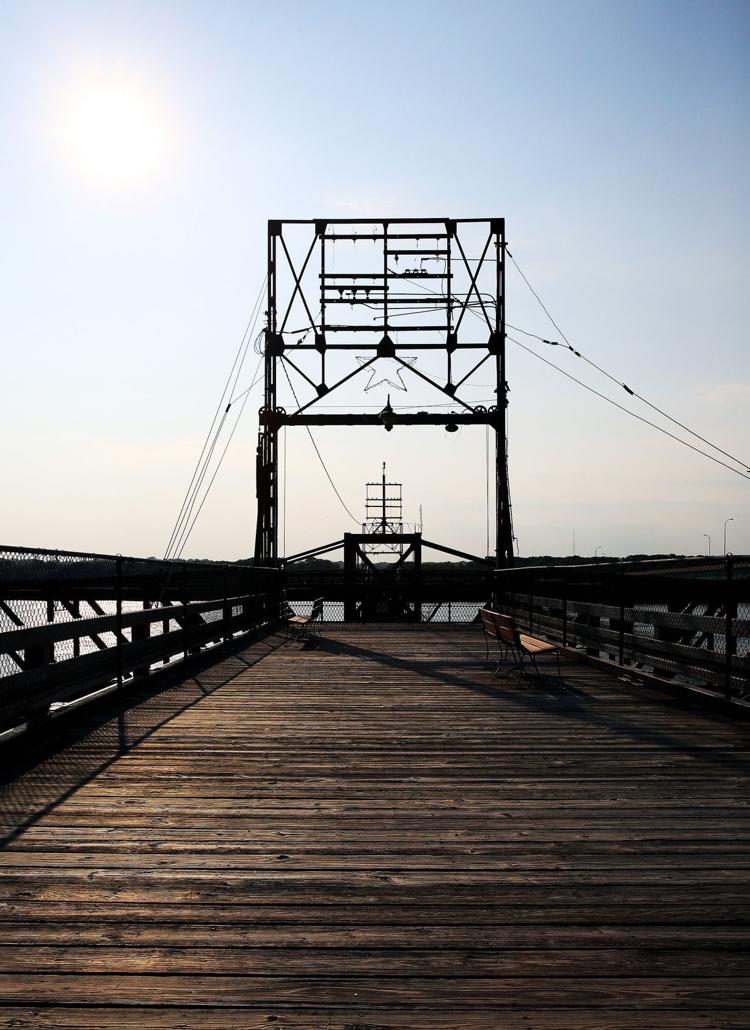 THE GREAT RIVER-0979
THE GREAT RIVER-0980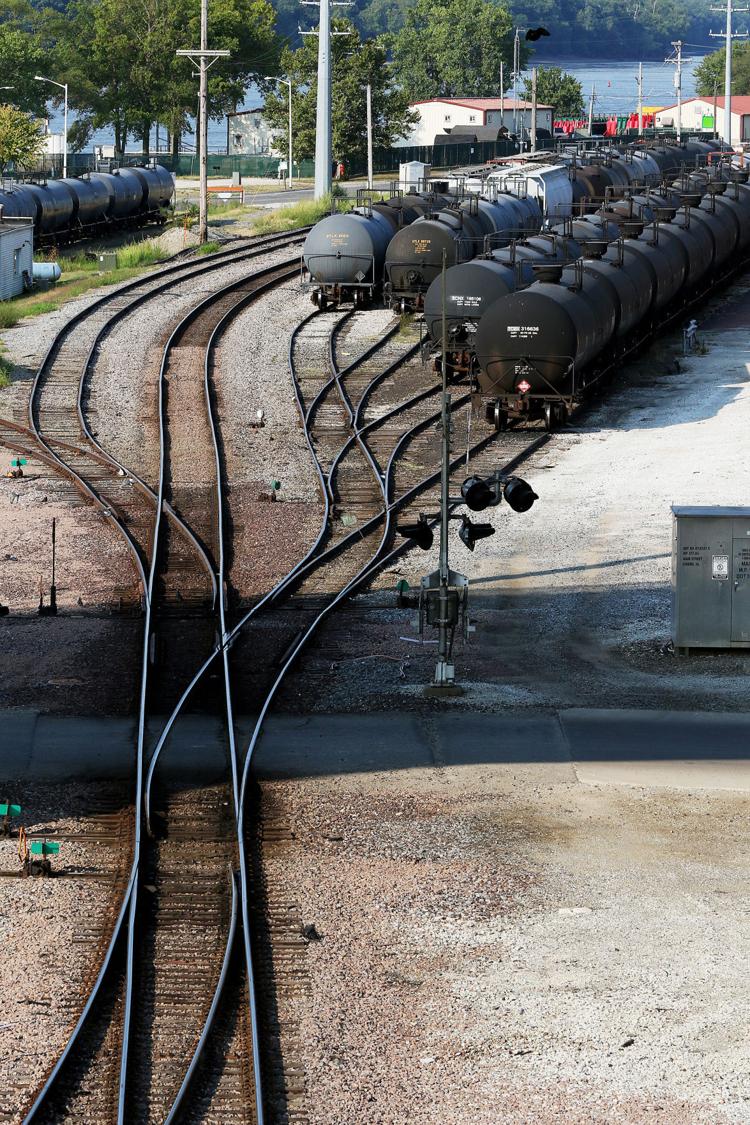 THE GREAT RIVER-0981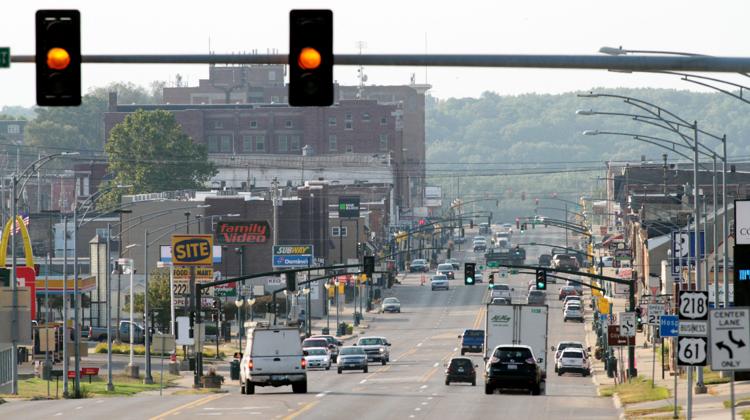 THE GREAT RIVER-0982

THE GREAT RIVER-0983